Do you want to create interactive real-life experiences on your Instagram story? Well, why not make a moving picture and post it on your story? If you do not know how, then this guide can help you can learn how to make moving pictures on Instagram story. It is the need of the hour and can help you boost engagement, as well as showcase various aspects of your personal or professional product. So, what are you waiting for?
But before you get started with making moving pictures, you should know that Instagram itself does not have a direct feature that allows you to make these types of stories. Rather, you need to use a third-party video maker app to create GIFs, Boomerangs, videos, or moving pictures and then upload them to your Instagram story.
So, if you are hoping to gain additional engagement, bring in more views, or just showcase your personal or professional brand, follow this guide to learn how to make pictures move on Instagram story.
Can't Miss: Create a Slideshow for Instagram Story with Music Online for Free>>
How to Make Moving Pictures on Instagram Story
FlexClip is the go-to video maker that allows you to make all kinds of videos online. You can let your creativity run wild by designing social media videos, marketing videos, animated videos, tutorials, wedding videos, family stories, trailers, and more. This web tool is an all-in-one kind that allows you to dynamically design your videos with a combination of voice recordings or text.
However, there are several key benefits of using FlexClip. It allows you to choose from a wide range of rich movements and transitions. Moreover, you can pick and choose from a rich, royalty-free photo, videos, and music resources and enjoy an easy editing experience.
If you want to learn how to make moving pictures on Instagram story, follow the steps below.
1.Start a new project
The first thing you need to do is become organized and set up the new project that you are going to be working on. Create a sequence of frames and then resize them in order to optimize for an Instagram story. If you do not pick the appropriate size, you may not be able to showcase the masterpiece you have created on your story!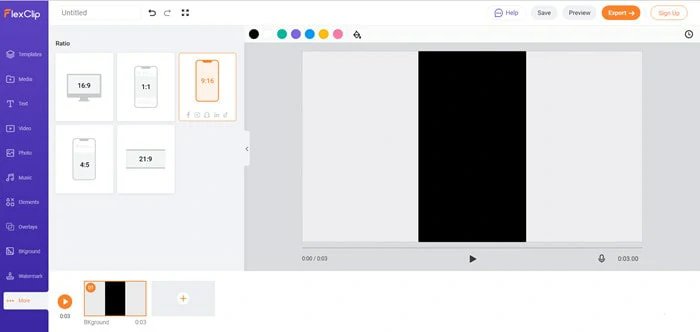 Select the Right Video Aspect Ratio
2.Upload photos and videos to the storyboard
Next, choose all the videos and pictures you want to include in your moving story. Selecting and then upload them to the storyboard on your screen. If you accidentally upload any extra pictures or not enough, do not worry! You can just add or remove them as you proceed with your moving picture.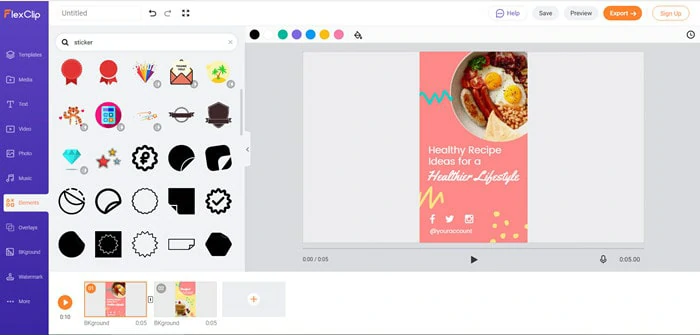 Upload All Footage Media Resources
3.Let your creativity run wild
A majority of the web tools out there, such as FlexClip, offer you numerous transitions that can help you navigate from one frame to the other. Feel free to be as creative as possible and choose any transition or movement for your pictures that appears natural to you.
In addition, you have the opportunity to go as crazy as you like when making edits. After all, it is your Instagram story and is there to speak about your personal or professional brand. Add filters as you go, change the speed as per your liking, and maybe insert some groovy music in the background.
Remember, any reliable and reputable video-editing app will also allow you to trim your clips. This can be done to make sure that all the frames play in a perfect loop and are appropriately aligned with any music or filters you are adding.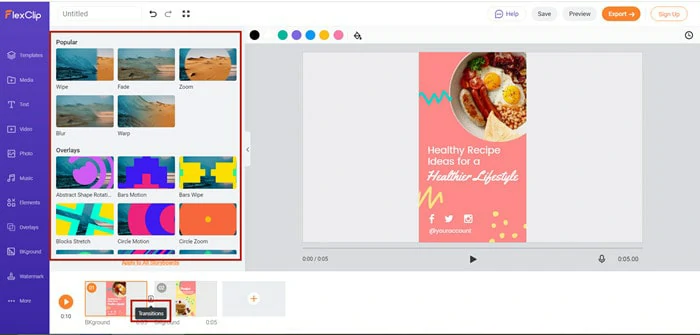 Add a Transition to Video
4.Download
Now that your masterpiece has finally been created, it is time to download and share it to Instagram. Let the compliments and views flow in!
The Bottom Line
If you have made it till here, then you know exactly how to make pictures move on Instagram story. All you have to do is follow a few simple steps and you can bring in engagement and interaction for your personal, as well as professional brand. All you need is a couple of gorgeous clips and snapshots to send you on your way.
However, since Instagram has not yet inserted the relevant feature, you will need a quality third-party app to help you develop your moving picture. Not to worry! FlexClip is at your service with its top-of-the-line edits, filters, and resources for you to pick and choose from. Always remember to give it a try!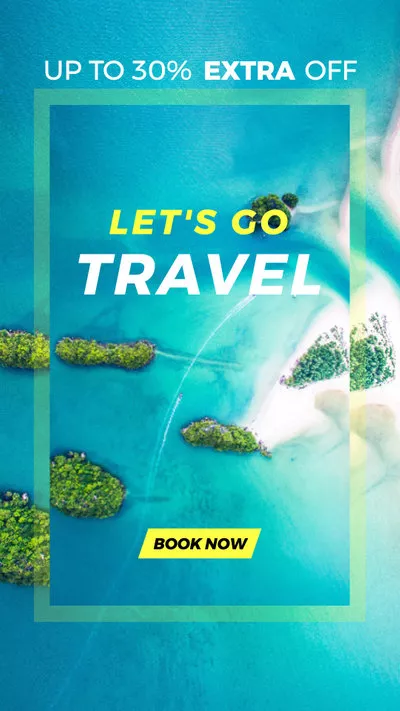 Travel And Adventure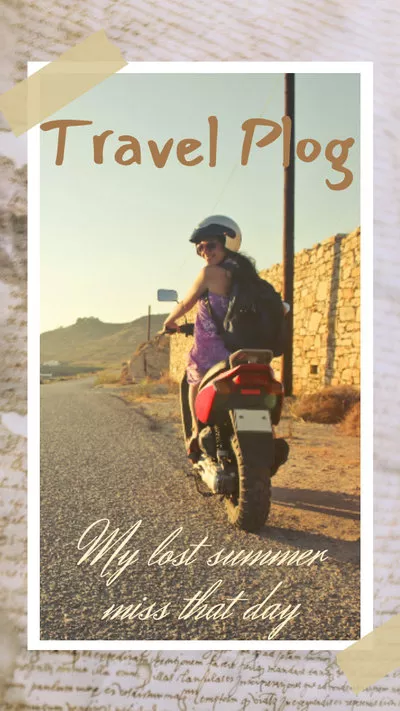 Photo Blog