Still struggling to post multiple photos to an Instagram post? No need to! Update your Instagram, you will find that Instagram has introduced its slideshow feature for some time. It enables users to upload up to 10 multimedia files over one post. This feature provides convenience for those who want to deliver lots of information on one Instagram post.
Here in this post, we will show you easy ways to to create an slideshow for Instagram story/reels/feed on the app itself. An excellent Instagram slideshow makers are following. Check out and let's make amazing Instagram slideshows.
Can't Miss: Create a Birthday Wishes Video for Free >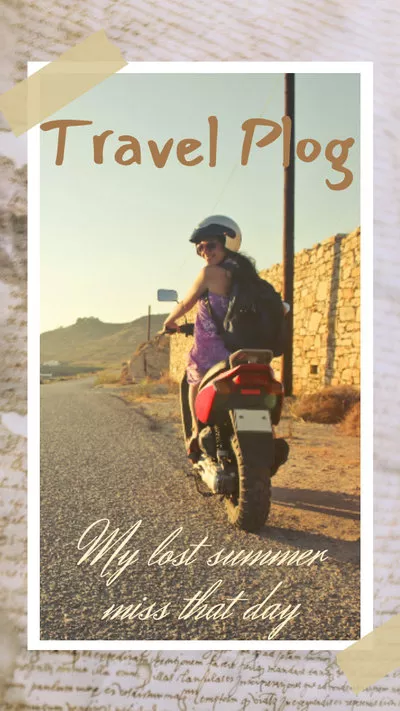 显示名称
显示名称
Part 1. Make Slideshows for Instagram on the App Itself
Method 1. Make Slideshows for Instagram on the App Itself
As mentioned earlier, it is possible to make slideshows on Instagram app itself and post to the Stories, Feed and Reels. The process might differ a little bit, but they are all easy to follow.
Make Instagram Slideshows for Instagram Story
Step 1
Launch Instagram and click the "+" sign, select Stories. Go to the photo window.
Step 2
Choose "Select Multiple" and start selecting up to 10 photos and videos. When done, click on Next.
Step 3
Now, add filters, adjust orders, add captions, locations to the photos according to your needs.
Step 4
Click the Confirm button to post your slideshow to the Story. You will soon receive lots of comments and likes.
It is also possible to add music to Instagram Stories, please refer to How to Add Music to Instagram Story for detailed steps.
Make Instagram Slideshows for Instagram Feed
Step 1
Go to the Instagram app and press the Plus icon in the middle of the screen. Switch to the Gallary tab, all photos will show up.
Step 2
Click on Select Multiple option, pick 10 photos you want to post on Instagram. Tap on Next.
Step 3
Apply filters to the photos, click Done when finished.
Step 4
Add caption, location, tags you want to display on the Feed. Share to Instagram.
Make Instagram Slideshows for Instagram Reels
Step 1
Launch Instagram app, click the plus+ button and select Reels option.
Step 2
Tao the plus+ button on the bottom left, select a picture. Drag the slider to increase or decrease the duration.
Step 3
Tap the Add option to add more photos. You can add up to 10 photos to the Instagram reels.
Step 4
Add text, stickers and other effects to your video. Once done editing, share to Instagram.
Method 2. Make Slideshows for Instagram with Music on Computer
There is no doubt that the new slideshow feature on Instagram is interesting. However, Instagram's editor sometimes lags and crashes. Also, you can't add transitions between each images or control the duration of the animated text. Most importantly, you can't create some complicated layouts for some fashion trends.
FlexClip is an excellent Instagram slideshow maker that you can turn to get rid all these limitations. With the following features, you can make an Instagram slideshow that gets thousands or millions of likes and comments.
Key Features:
Beautiful Photo Animations
Royalty-free Music, Photos
HD Photos and Videos Supported
Now, click the Start to Create button and follow us to create interesting slideshows. If you have no idea on what to create, view templates for inspiration.
Step 1
Change the aspect ratio to 9:16.
By default, you will be taken to the editing panel of 16:9. Usually, the right aspect ratio for Instagram is 9:16. Click the button in the upper left corner to change.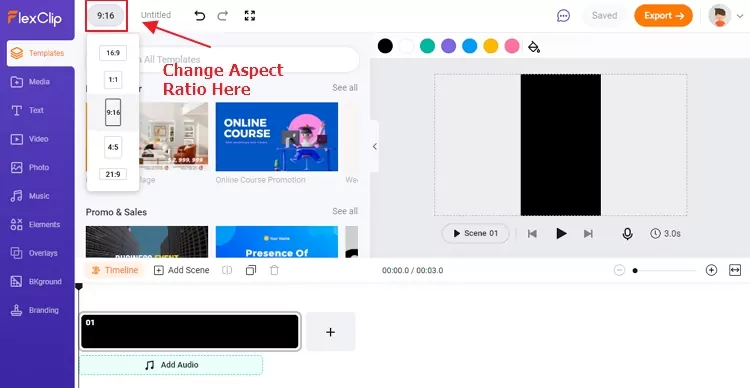 Create a Slideshow for Instagram with FlexClip - Step 1
Step 2
Upload Photos and Music.
Click on the Upload icon, select all photos you will need to create the Instagram slideshow. Drag and drop will also do.
Step 3
Add to timeline and edit.
Click on the Add as Scene button on each photo to apply them to the timeline. Drag the slider to change the duration of each photo.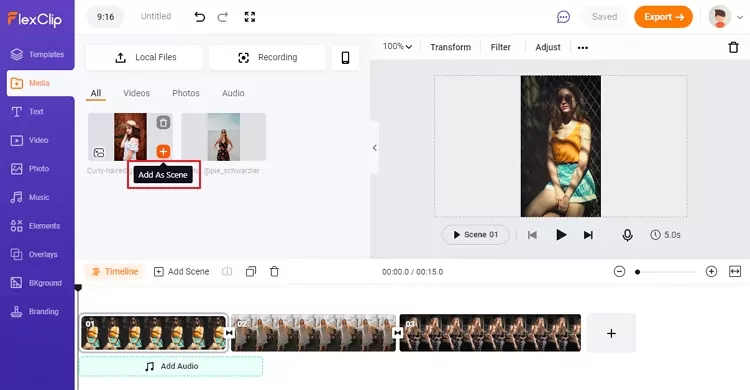 Create a Slideshow for Instagram with FlexClip - Step 3
Step 4.
Add Transitions to photos.
Transitions make each photos go smoothly. Click the little square between each photos, select the transition that matches your slideshow theme.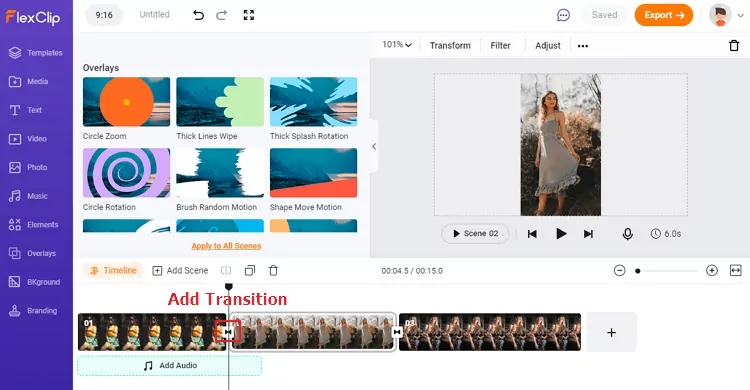 Create a Slideshow for Instagram with FlexClip - Step 4
Step 5
Level up your Instagram slideshow.
To make the Instagram outstanding, add animated text, filters, stickers, effect, music and more.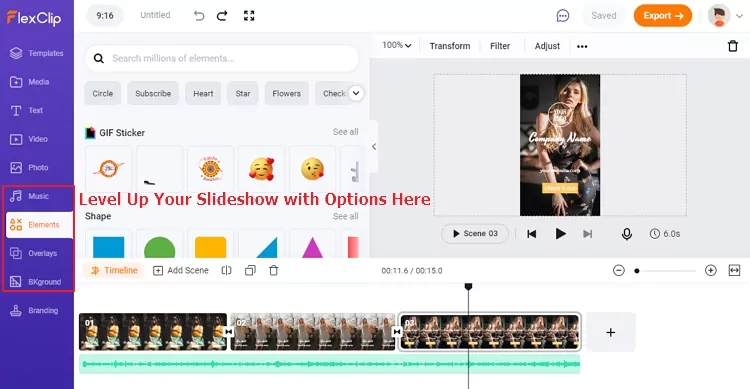 Create a Slideshow for Instagram with FlexClip - Step 5
Step 6
Preview. Continue editing or download and then upload to Instagram via web.
The Bottom Line
That's all for how to create slideshow for Instagram. Are you satisfied with the solutions above? Tell us via Facebook. If you find this post helpful, please do share it with others. By the way, FlexClip is a great tool for slideshow, do remember to give it a try to create more videos for Instagram, TikTok, YouTube to win more likes and comments.