Struggling to convey your product's value to your audience? Try a product demo video! This article will show you how to make a product demo video with free templates online in clicks.
A product demonstration video is used to illustrate how your product works by showing it in action. It can communicate your product's value to prospective customers in the most effective way. Making a great product demo video for your business is a compelling way to boost sales.
So creating an excellent demo video that drives conversions is a crucial strategy that you must adopt in your video marketing.
Free Product Demo Video Templates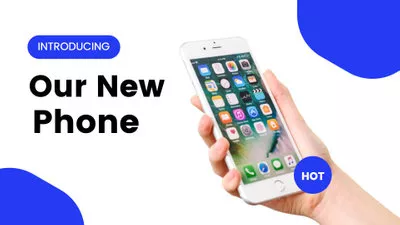 Smartphone Launch
Shaver Infomercial Video
Also Read: How to Create Powerful Business Videos >
Part 1 Best Online Product Demo Video Maker with Free Templates
Where to start making your product demo video? Just look for some demo video templates that are suitable for your product. We suggest turning to FlexClip online video maker, it comes with an amazing set of video templates ideal for all your needs. It must be your ultimate solution for a product demo video.
Pot Infomercial Video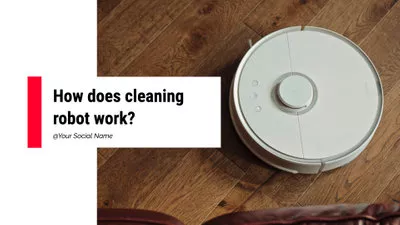 Cleaning Robot Explainer
What We Like:
Loads of ready-made video templates.
Rich video editing features.
Stunning special effects.
Millions of royalty-free media resources.
Make & edit a video in mins.
Part 2 How to Make a Demo Video Online for Free
Before getting started with FlexClip's online video creator, you'd better get all your materials organized, like photos and video clips. Then click the button below to start making your product demo video:
Step 1
Pick a free video template to customize or start from scratch to create your product demo video.
Image Board: Start with a Template
Step 2
Go to the Media option to import your footage to the editor, then add them to the storyboard. If necessary, you can trim your clips and reorder them.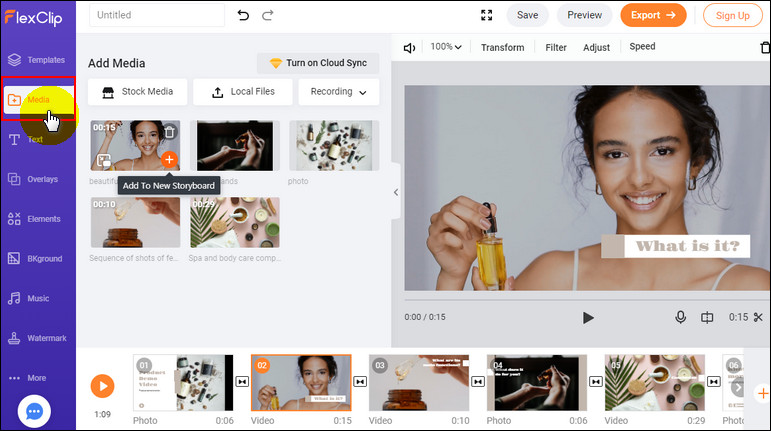 Image Board: Add Media
Step 3
Customize your product demo video with FlexClip powerful editing tools. You can
add text
and music, apply transitions and filters, make picture-in-picture effects, and more.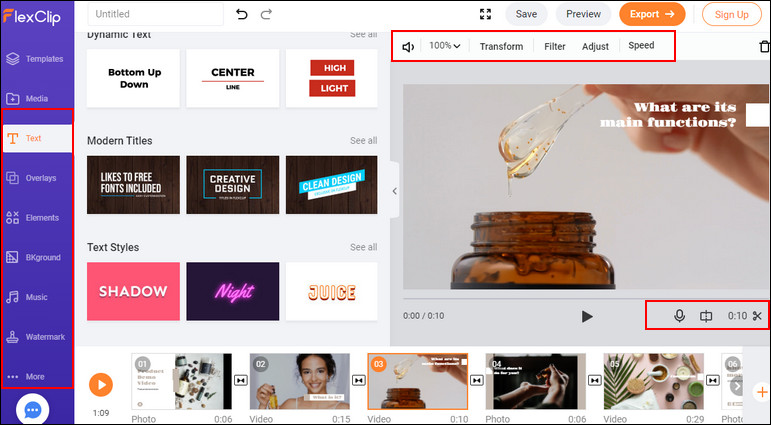 Image Board: Customize the Demo Video
Part 3 Practical Tips on Making an Effective Product Demo Video
Here we share some practical tips on making a useful product demonstration to help you get started making your demo videos much easier.
Think solutions, not features - For an effective product demo, you need to focus on solutions rather than specific features. People prefer a video that is talking about their experience, answering a question, or solving a problem.
Show how the product works
- To make a high-quality product demo video, you have to show the audience how the product works. Avoid going into too many details, which is better to do in a
tutorial video
.
Always end with a clear call-to-action(CTA) - Although the demo video is about your product, its goal is to get your potential customer to take action after they watch your videos.
Keep an eye on the length - You need to take the time to convey why or how your product can solve someone's problem. Besides, less is more - keep this rule in any types of video production.
The Bottom Line
Now you have it. With FlexClip, in just three easy steps, you can easily make a great product demo video for your business. By the way, FlexClip can help you make various videos, like birthday video, TikTok video, personal vlog, and more. Go to FlexClip to start your video creating journey right now!