Carousels are an excellent way to help us combine images, videos and more other information in an orderly manner without bring a clutter experience to our viewers, which can really help you connect with your audience and sustain engagement.
However, it's often hard to find a tool that's both powerful and easy to use to start making your first carousel video if you're a beginner.
So in this article, we'll show you how to create a carousel video with multiple images or videos easily for your Instagram and Facebook.
Also Read: How to Add Multiple Text in Windows Video Editor>
Free Templates for Your Carousel Video Inspiration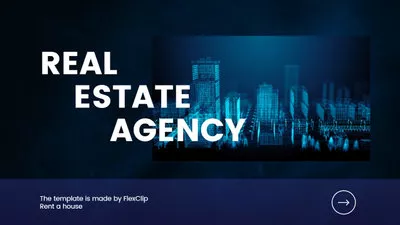 Real Estate Agency Ad Promo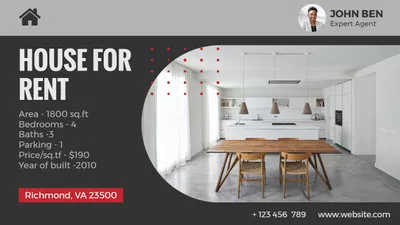 House For Rent Ads Promo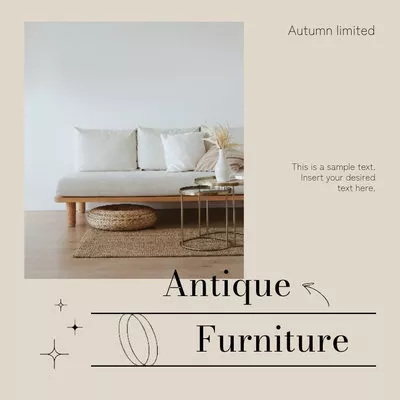 Sale Of Furniture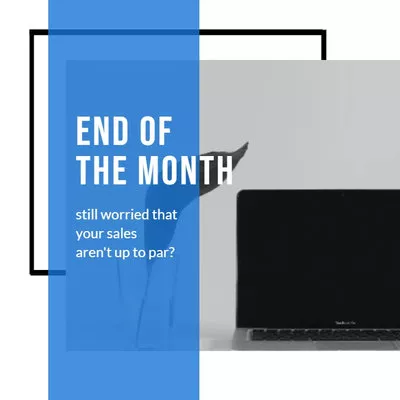 Increase Sales
How to Make a Carousel Video for Instagram, Facebook, and More
Many social media platforms, like Instagram and Facebook, offer the Carousel option directly to make a carousel. However, those social media platforms have some limitations for you to create a carousel post, including the fact that you can only add up to 10 images or videos on Instagram to make a carousel ad.
So here, we'll introduce an effective way to make a carousel video from multiple photos and videos to show off your multiple products or share a series of great images and video clips. Besides, the carousel video you made in this way can be shared to any video platforms and in any type of post.
Ready to make your first carousel video? Follow the below tutorial and you'll be creating the image or video carousel for your social channels in no time.
Step 1 Set the Background for Your Carousel Video
Once you click the Get Started Now button above, you should be brought to the editing page, here you should pick the right ratio for your carousel first, and then set a background for it.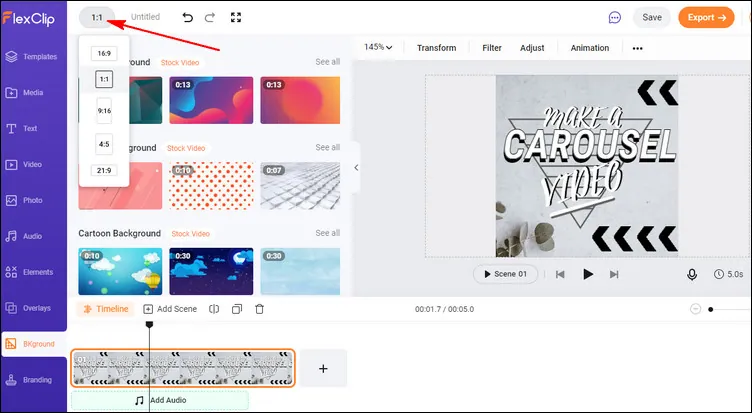 How to Make a Carousel Video - Set the Ratio
You can use a simple solid color background, upload your own background image, or pick some beautiful resources from FlexClip's media library, whether it's a video, photo, or just choose one form the Background collection. Then decide how long you want your image to be displayed in each scene and adjust the duration.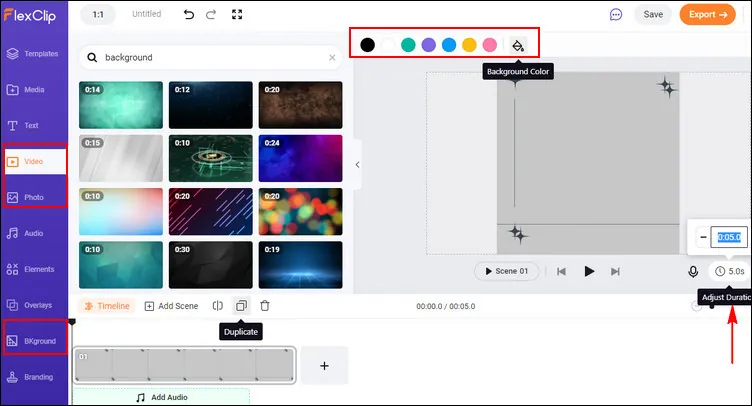 How to Make a Carousel Video - Set the Background
Also, you can to pick some animated elements, like various shapes, buttons, or stickers and more to decorate the background of your carousel.
When you get everything done on the background, you need to duplicate multiple backgrounds on the timeline as there are multiple scenes you want to share in your carousel.
Step 2 Upload Your Photos and Videos
Now, you can add your footage to FlexClip. Here you can drag and drop them to the Media section from your computer directly. Or you can even upload them from your mobile simply by scanning the QR code.
Once you've uploaded all of your images or videos, add them as layers on each background in the Timeline as the order you want.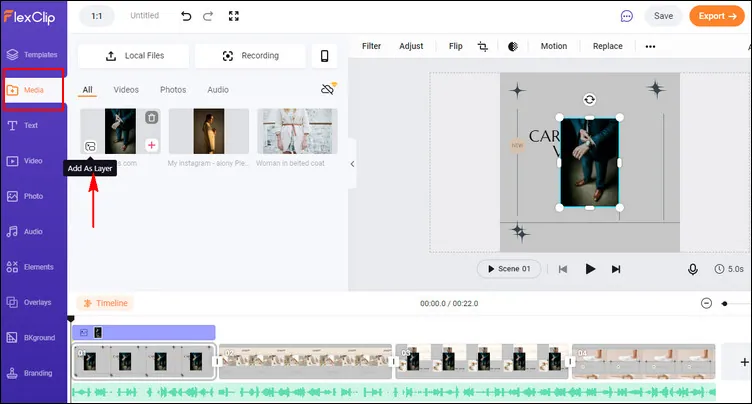 How to Make a Carousel Video - Upload and Apply
Step 3 Edit the Photo/Video in Your Carousel Video
It's time to edit your content. You can resize, adjust the location, adjust the brightness and more using the toolbar on the top menu.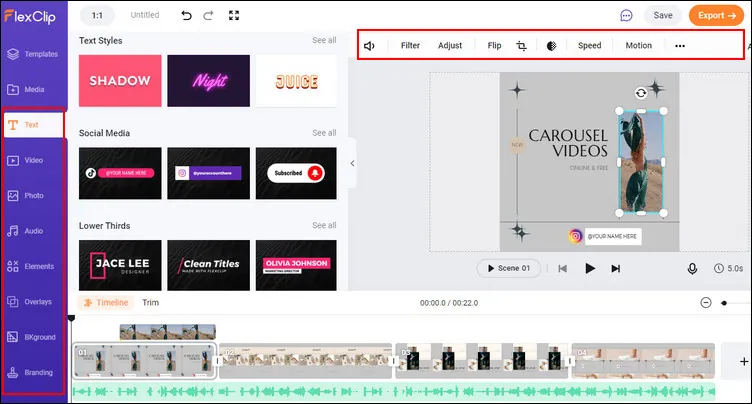 How to Make a Carousel Video - Edit
You can further customize your carousel video by adding stickers, filters, overlays, music, and text to add a call to action.
Step 4 Make Your Photo/Video "Swipe" with Motion
To make your content swipe in your carousel, you just need to add the final touch with the Motion feature of FlexClip.
Simply select the photo/video on the canva and go the the top menu and find the Motion button, then click it. Here you can see various motion animations, just check the In and Out respectively and pick the Wipe motion for your photo and video, you can also choose the direction of the wipe motion to make a carousel you want.
How to Make a Carousel Video - Add Motion
Step 5 Download and Share the Carousel Video
Voila – your carousel video is right at your fingertips now! You can preview and then download it using the Export button in the upper right-hand corner of the screen. You can then share your carousel video on social media.
Final Words
Creating a carousel video with FlexClip is a easy and great way to showcase multiple images or videos in a single project. To create a carousel video, simply add multiple images or videos to a single project, then personalize it freely using FlxClip's powerful features to make it the one you want, and finally you can download and share it to your social channel directly.