Cropping TikTok videos is a basic technique for creators. Follow this guide and learn how to crop a video on TikTok effortlessly.
Nowadays, TikTok has become the most popular sharing platform to enjoy videos on mobile, allowing you to watch different content and upload stunning videos. Importing videos to TikTok is easy. However, in most cases cropping and editing the videos in advance is a must if you want to share a perfect video. This blog explains the importance of editing and tells you how to crop TikTok videos. Follow this guide to know more.
Why Do You Need to Crop TikTok Videos?
For TikTok videos, it works best with the 9:16 aspect ratio, which utilizes a full screen of your phone. However, if you record video in landscape mode (16:9), it will turn out to cause the disturbing black bar that you will see on the top and bottom of your screen. Besides, if you want to share TikTok videos with other platforms, you should coherently edit the video ratio. Therefore, it's important to change video ratios by cropping.
Can You Crop Videos on TikTok?
Unfortunately, TikTok doesn't offer a cropping feature. Hence, it's necessary to crop a TikTok video with a third-party editor before uploading. So let's go over how to do that with FlexClip - the online video editor to crop TikTok videos. Below you will learn how to crop TikTok videos with FlexClip.
Method One: Crop TikTok Videos Online by Choosing the Right Size
The easy way to crop TikTok videos is by replacing the present video resolution with the right one. As a flexible video editor, FlexClip allows you to change TikTok video crop size in clicks. Follow the steps below to crop videos.
Step 1: Import Your Videos
Click "Create a Video" below to enter the editor page, then tap the "Media" icon to load your video footage from the local drive. When you've loaded all of them, they will appear in the Media panel as thumbnails. Drag and drop these videos to the storyboard.
Step 2: Crop TikTok Videos
Move to the "More" panel and several ratio options are available. Here manually pick the 9:16 ratio to eliminate the black bar. With the previewing option, you can check the right video with ease.
Tips: If you want to level up your TikTok video, make further adjustments including adding text, music, transition and filter to get better performance.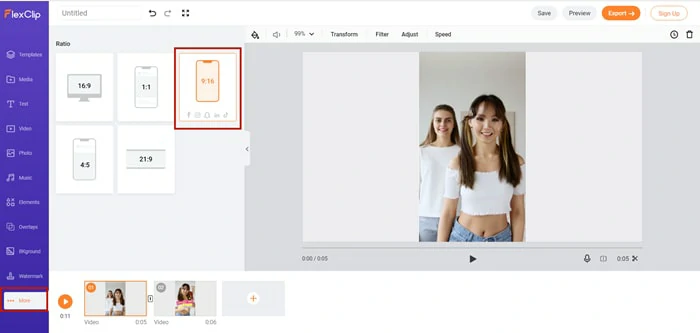 Find the Wanted Video Resolution
Step 3: Save and Export
When you finish editing, click the "Export" to save your creation without the black bar. Additionally, you're capable of setting the video to high resolution like 1080p, 720p.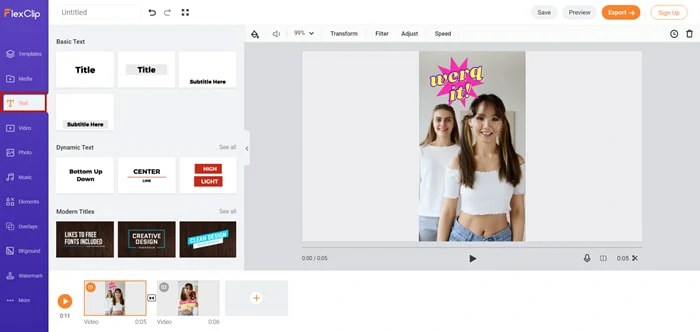 Export the Cropped Video as Local Files
Method Two: Crop TikTok Videos Online by Zooming
If you only want to delete a small part of your TikTok video like TikTok logo or remove the black bar, the Zoom feature of FlexClip is another workable way for you. To apply this function, do as follows.
Step 1: Upload Your TikTok Videos
Import the TikTok video that you want to crop and add it to the storyboard.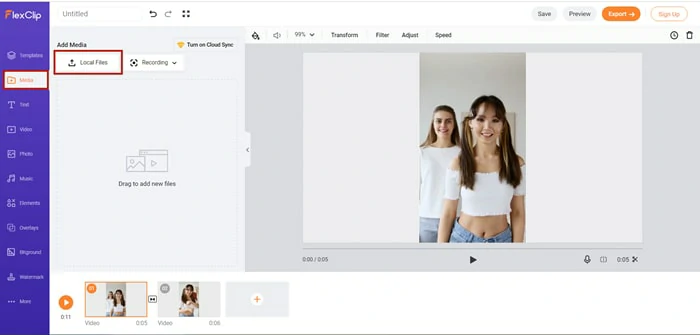 Upload Media Resources to FlexClip
Step 2: Apply the Zoom Function
Find the Zoom icon on the top bar and drag the slide bar to implement the zoom-in effect. Stop zooming on the video until the unwanted part disappears on your screen.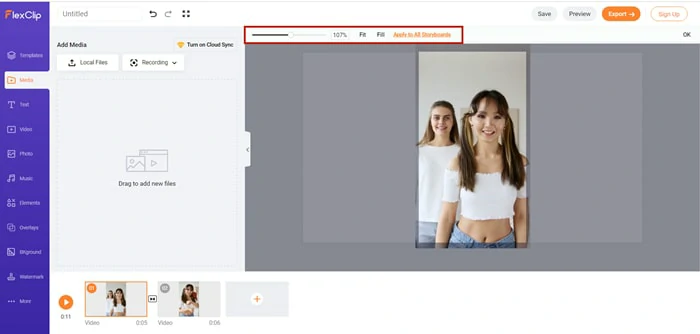 Find and Apply the Zoom Function
Step 3: Save Edited Videos
If needed, add transition, emojis, and other elements to make your video stand out. When you complete editing, export the cropped video to your computer.
Edit and Save TikTok Videos
The Bottom Line
Although TikTok doesn't allow you to crop videos, there are many ways to get cropped videos using third-party programs. This blog introduces FlexClip and discusses two incredible ways to crop videos on TikTok. If you want to make videos like Instagram, YouTube and other types, FlexClip will also lend you a hand. Now, it's your turn to start cropping TikTok videos now!
Travel Agency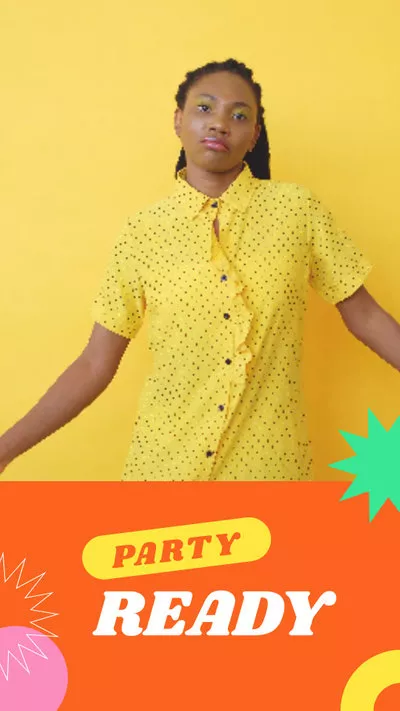 Dancing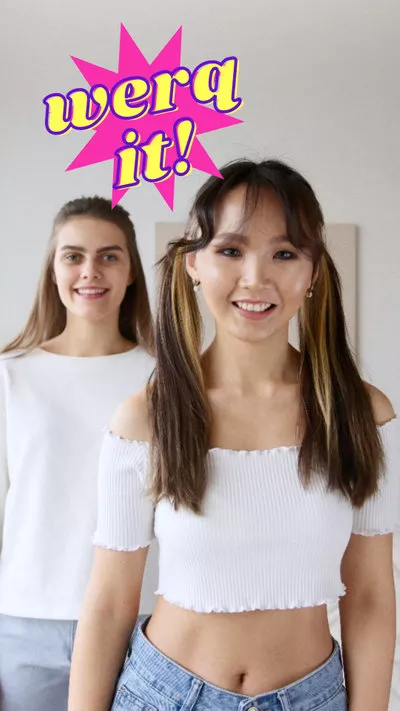 Dance Challenge