Have you ever wanted to add the Facebook, Instagram, or TikTok follow button to your videos and get more followers? This article will share an easy online follow button maker and show you how to create a FOLLOW button animation with free follow button templates.
Still looking for a way to inspire and encourage your audience to follow you and move to the next level where they can get more? Then adding a follow button animation is a great way to go. These follow animations work perfectly on both websites and social platforms like Facebook, Instagram, TikTok, and more.
Here, we'll introduce an easy online follow button maker to help you easily create a follow button animation for FB, Ins, TikTok, and more.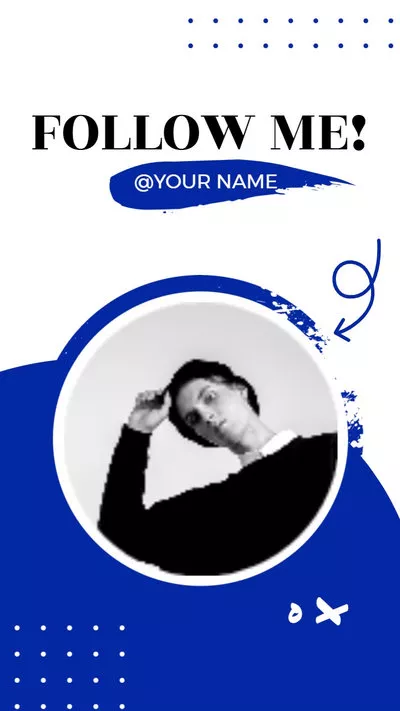 Follow Me Screen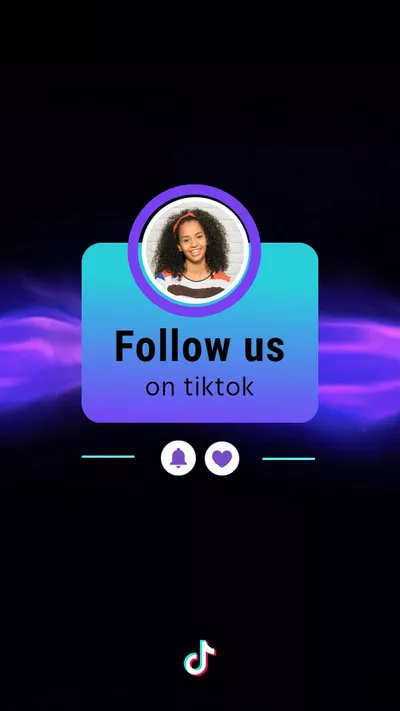 Follow Us On Tiktok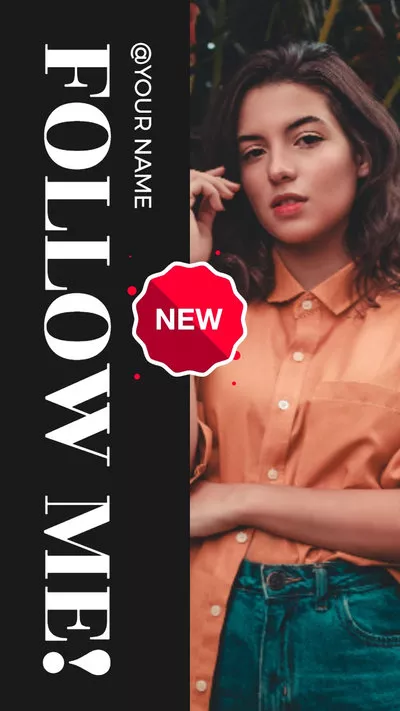 Follow Me Outro
Can't Miss: How to Add Social Media Popups to Videos Online for Free >
Best Online Follow Button Animation Maker - FlexClip
To make a follow button animation easily for free for your TikTok video or any, you can use FlexClip, the world's finest follow button animation maker with templates.
FlexClip, originally designed as a video editing tool, works perfectly as a free online button animation maker to help you design various button animations, like follow buttons, subscribe buttons, like buttons, and more CTA buttons.
It comes with pre-made button animations for various social platforms, including TikTok, YouTube, Facebook, Instagram, etc. What's the best, all those button animation templates are fully customizable, you can pick one you like and start making your own one in simple great ease. Besides, you can also find various social icons here, and use them to create a follow button for your social video from scratch, just spark your creativity!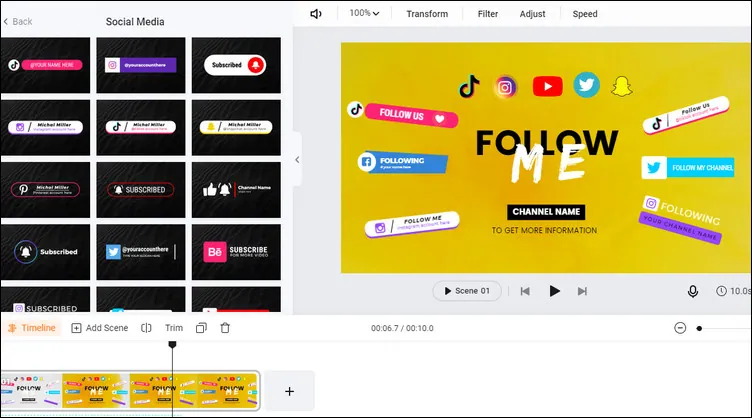 Follow Button Animation inFlexClip
How to Create Follow Button Animations with Free Template
Here, we'll show you how to make a TikTok follow button animation in a video as an example. Just click the Get Started Now button and follow the simple steps below to make a follow button animation for your TikTok video or other social video and stream.
Step 1 Add the TikTok Video Footage
Once you access the FlexClip editor, pick the right ratio for your video first. Here we're going to make a follow button for a TikTok video, so we'll pick the ratio of 9:16.
Now Upload your TikTok footage from your computer or mobile device, and then add them to the Timeline. Here you can also pick some stunning assets from FlexClip's Video and Photo library to furnish your video or try to make a new TikTok video.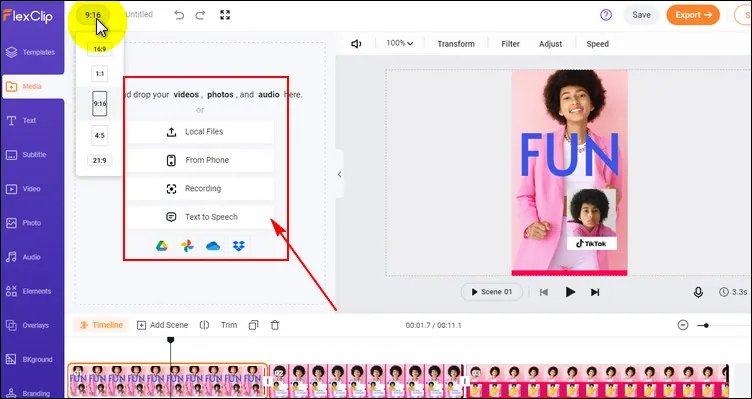 Make a TikTok Follow Button Animation - Upload
Step 2 Pick a Button Animation Template
Go to the Text section and find the Social Media where you can see various social button templates for TikTok, Instagram, Facebook, Twitter, and more. Simply pick your desired button animation and add it to your TikTok video.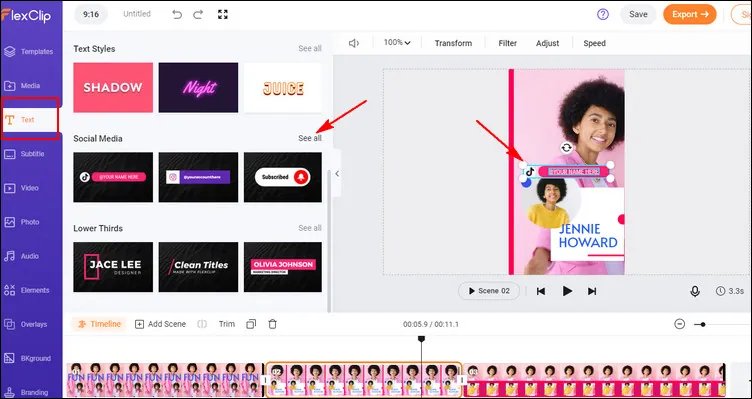 Make a TikTok Follow Button Animation - Pick a Button Animation Template
Step 3 Customize the Template to Make Your TikTok Follow Button
Now you can start customizing the button to make your own TikTok follow animation. Here, you can change the text, color, font, adjust its size, location, motion, replace the social icon, and adjust time to modify duration when the button appears and disappear.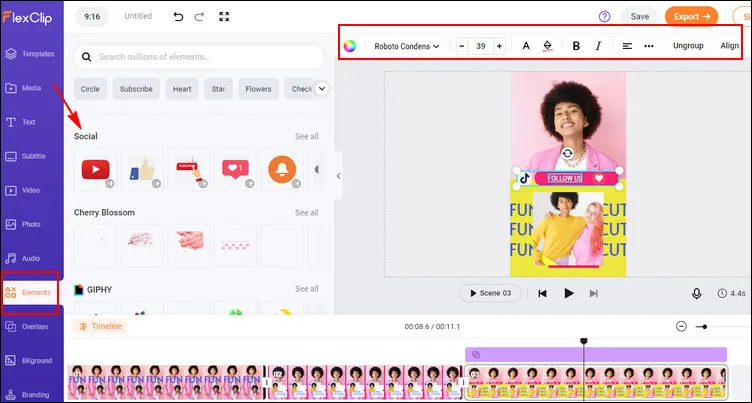 Make a TikTok Follow Button Animation - Customize
Once you've finished a perfect TikTok follow button animation, you can make more edits using FlexClip's powerful features and stunning effects to level up your TikTok video, like adding filters, adding transitions, and more. For some editing inspiration, you can check out the beautiful templates in FlexClip amazing collection.
Wedding Greeting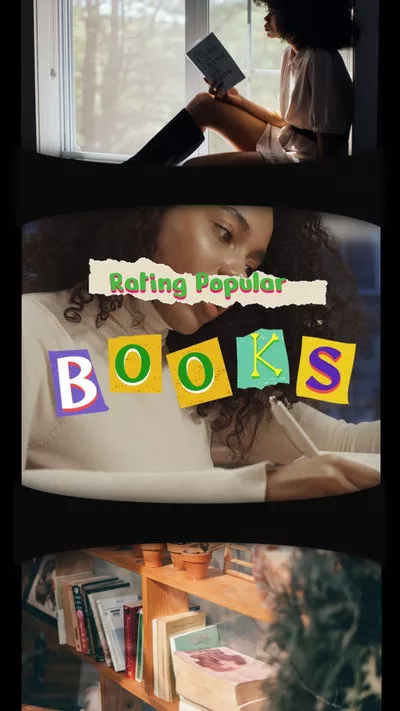 Birthday Greeting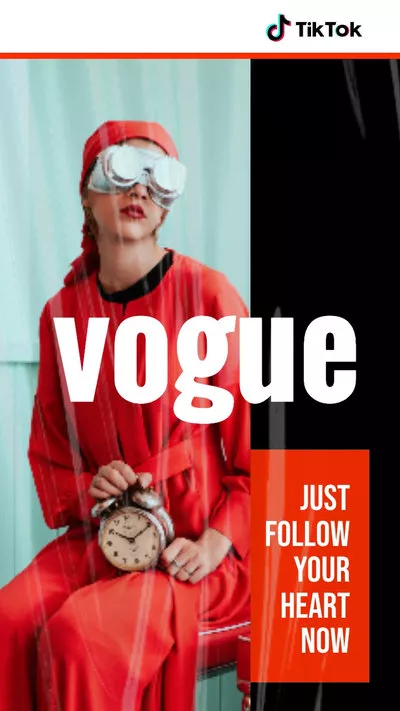 Mother's Day Greeting
Final Words
Adding the follow button animation to your video is essential, especially if you're an influencer. FlexClip is a good tool for making a follow button for Instagram, Twitter, Facebook, and more. So, go ahead, create your own follow button animations, and add them to your video online for free with FlexClip now!