Life is always full of parting and many times we have to bid farewell to someone in our lives. Whether it's a goodbye to a good friend who starts a new chapter, a farewell to a retiring teacher or parting words for coworkers, each deserves a fantastic sendoff with a heartfelt farewell video.
Farewell videos are a breathtaking way to compile all of your memories and celebrate the precious time you spent together. So, if you're looking for solutions about how to make a farewell video, dig deep into this article to find your best way.
3 Best Farewell Video Makers with Template Online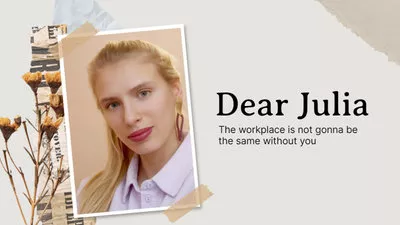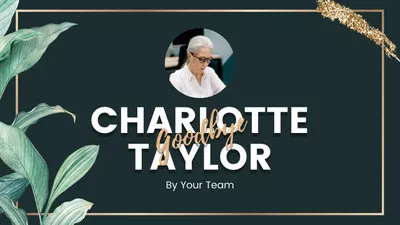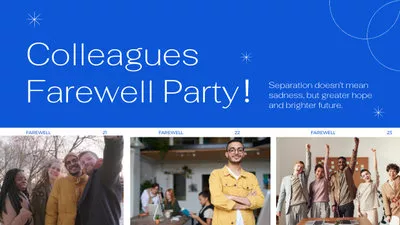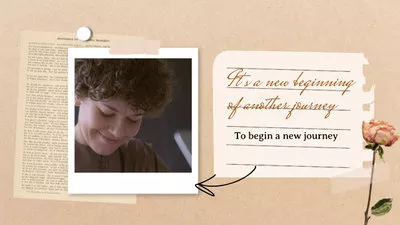 Can't Miss: Best Tools to Create an Excellent Holiday Video>
#1 FlexClip
Best for: Anyone who wants to create stunning videos with ready-made templates.
FlexClip is the industry-leading tool you can use to make a farewell video. It lets you customize your video's mood as funny, heartfelt, wacky or other vibes. Besides, it offers ready-made templates that help you quickly turn photos and clips into engaging videos. Moreover, the user-friendly interface allows you to create farewell videos with text and background music in a few steps.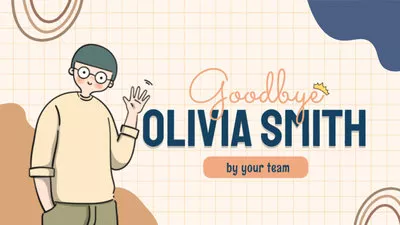 Cute Pastel Farewell Message Wishes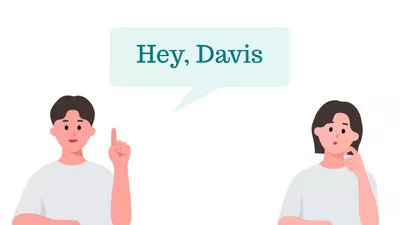 Offboarding Farewell
Follow the guidelines below to create a farewell video online using FlexClip.
Step 1
Click on Create a Video to start from scratch or tap the Template icon to unlock your creativity with a designer-made template. Just determine your mind with ease.
Step 2
From here, click Media to upload files from your PC. Then apply these resources to the timeline.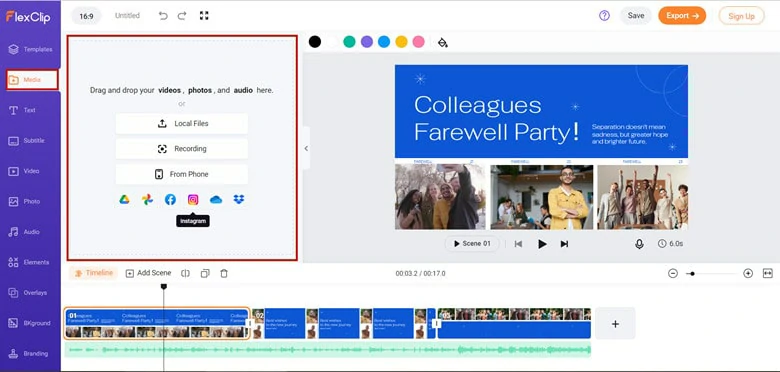 Upload Media Resources to FlexClip
Add Text to Your Farewell Video
Step 4
After that, go to left side of the tool panel to
add music
, overlays and elements to perfect your farewell video.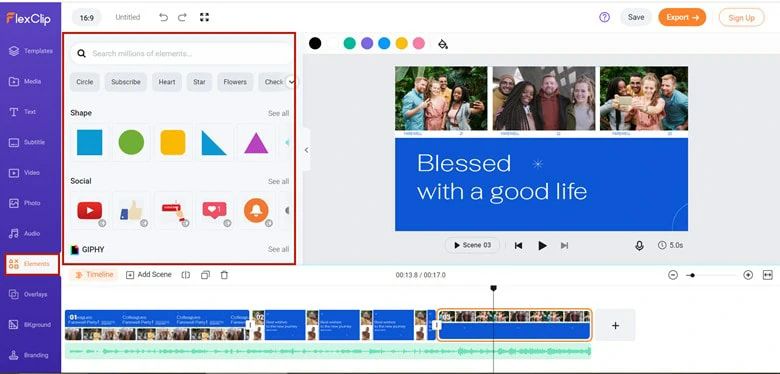 Make More Edits to Your Farewell Video
Step 5
Once done, click the "Export" button to save it on your pc
Besides simple operation, FlexClip also stands out for reasons below when it comes to creating farewell videos.
Collaborative team
feature in FlexClip makes it easy for all the team members to design their own wishes frame and combine all the scenes as a heart-warming farewell video in clicks. Simply create a project and invite via a link, then it's time for team creation.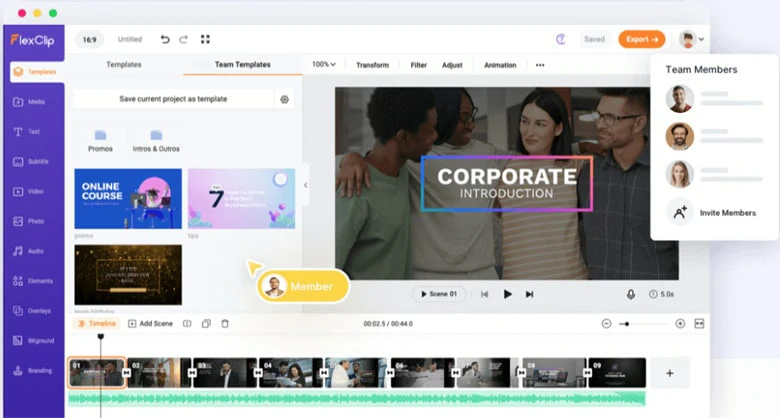 Collaborative Team Feature in FlexClip
A wide range of royalty-free music genres to highlight the video mood, be it for funny, wacky, sad or relaxing, you can always find a matchable soundtrack that ignite the atmosphere without any downloading from third-party websites.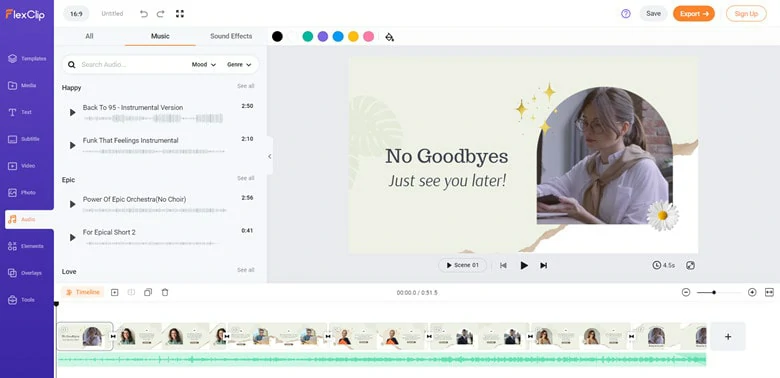 Extensive Music Genres in FlexClip
150+ Ready-made farewell video templates targeted for different situations, including farewell message for colleague, friend sendoff party wishes or a special goodbye for the passed one. No matter what you want, there is always a ready-made farewell video template for you.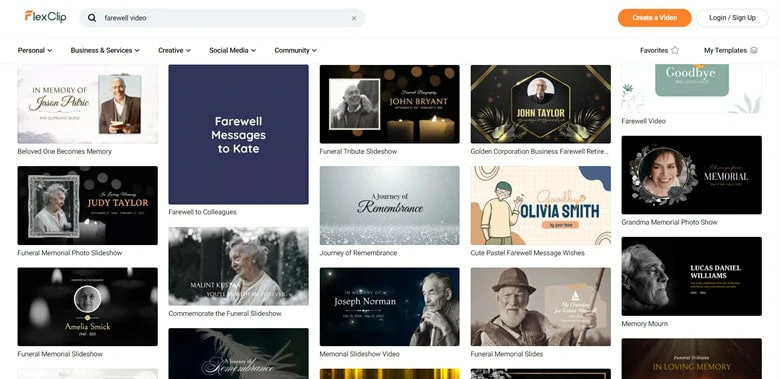 Multiple Farewell Video Templates in FlexClip
# 2 Powtoon
Best for: People who want to create farewell videos in whiteboard or animated styles.
Harness the power of animation to bring your message to life, making your viewers say "I'm so touched" with a few edits. Powtoon itself claims that it's the most priority for many companies to make videos. We don't know how true the claim is, but it does provide a simple solution for creating farewell videos. Additionally, it enables you to tell heartfelt stories through hundreds of animated characters, templates, video backgrounds, soundtracks and more.
Though Powtoon provides a bunch of video templates, there is no reference for making a farewell video. So, if you're wondering how to produce farewell videos online using this tool, check steps below.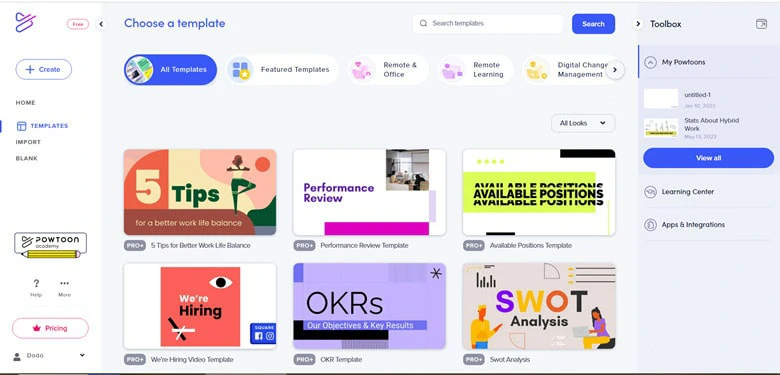 Make Farewell Videos Using Powtoon
How to Crate a Farewell Video with Powtoon
Step 1
Visit this farewell video maker official website and sign up to your Powtoon account.
Step 2
You can choose a template or start a blank Powtoon from scratch. Choose the layout and theme of your powtoon in the pop-up windows.
Step 3
Now begin editing by uploading your images, adding characters, text and changing the background to your farewell video if necessary.
Step 4
When finishing edits, click on Export icon to save your creation and play it at the farewell party.
#3 Visme
Best for: Businessman who wants to create a professional-looking farewell video for colleague.
Visme is an all-in-one tool you can rely on for creating a farewell video. It runs like most online editors: register first, edit next. After logging in, you can explore the versatile toolkit to level up your farewell videos, including text, graphics, voiceover and more. The outstanding feature is team collaboration, which effectively brings your team together to create a farewell video. See the steps below on using this tool to make a farewell video.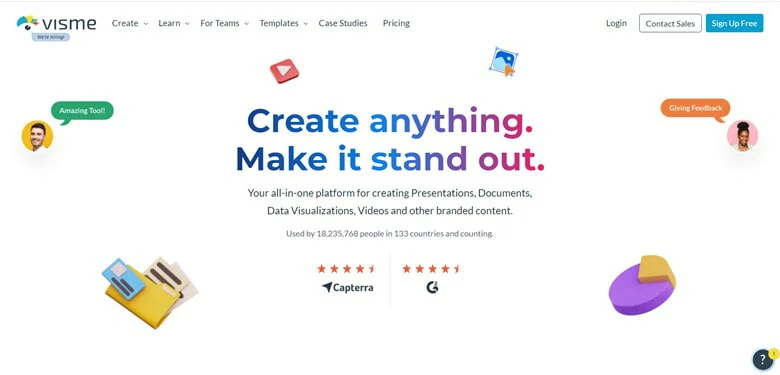 Make Farewell Videos Using Visme
How to Create a Farewell Video with Visme
Step 1
Head to Visme's official website and register to use this farewell video maker.
Step 2
Add a blank slide, upload your video clips and apply them to the project.
Step 3
Give your farewell video some personal touches by adding text, shape and audio.
Step 4
Click the "Download" button to render and save it on your computer.
Bonus Tips: What to Say in a Farewell Video?
When your best buddy leaves you, you can say to him like the examples below:
It's been an incredible journey together.
Thank you for all the memories and good times we've shared.
I'll never forget the laughter and fun we had.
You've made a lasting impact on my life, and I'm grateful for that.
Although we're saying goodbye, our friendship will always remain.
Wishing you all the success and happiness in your future endeavors.
Thank you for being such an amazing colleague/friend.
I'm going to miss our daily interactions and conversations
I hope our paths cross again someday.
Sending you my best wishes and heartfelt goodbye.
Conclusion
As mentioned above, these are three reliable online tools to make a farewell video quickly. If you prefer a flexible and powerful video editor, FlexClip is the best choice for you because of its handy editing tools, rich media resources and user-friendly interface. Now it's your turn to create a touching farewell video.