Manually adding subtitles to all your videos can be a tedious process especially if you are working on a clock and the duration of the video is significantly long. Of course, no one would be happy transcribing every single word of a video. This is where an auto subtitle generator comes in. It does not only save time, but perfectly sync the audio or video with the text to eliminate confusion. You can now get the job done in a matter of minutes.
As technical as the process sounds, it could not be easier. You have numerous software at your service that you can use to generate captions by following just a few simple steps. Any auto caption generator worth its salt is able to streamline this process by using automatic speech recognition (ASR) technology.
So, if you want to learn all about automatic subtitle generators or are searching for a reliable auto subtitle generator online free or paid, you have come to the right place. Below are some of the best automatic subtitle generators that you can explore that are guaranteed to help you get the job done with ease and convenience.
7 Best Auto Subtitle Generators
7 Best Auto Subtitle Generators
1.YouTube Automatic Caption Feature
YouTube comprises of its own automatic subtitle generator. The process is quite simple; you first sign in and choose the button that says subtitles. Next, pick out the video you want to edit and choose any language you want from its vast library. Where price is concerned, the video-streaming website charges you $1.50 for every minute of video or audio you add subtitles to.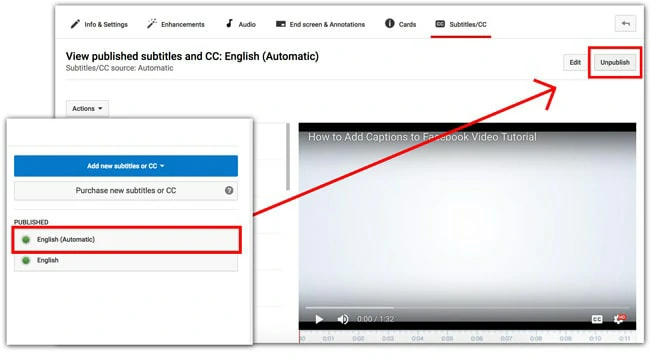 Auto Subtitle Generator - YouTube Automatic Caption Feature
2.Facebook Automatic Caption Feature
The Facebook automatic caption generator allows users to add captions and then edit them later on so that they can be followed easily. It has a voice-recognition software that picks out the words present in a video and automatically transcribes them in no less than 16 languages. The best part about this tool is that it is free of cost for all.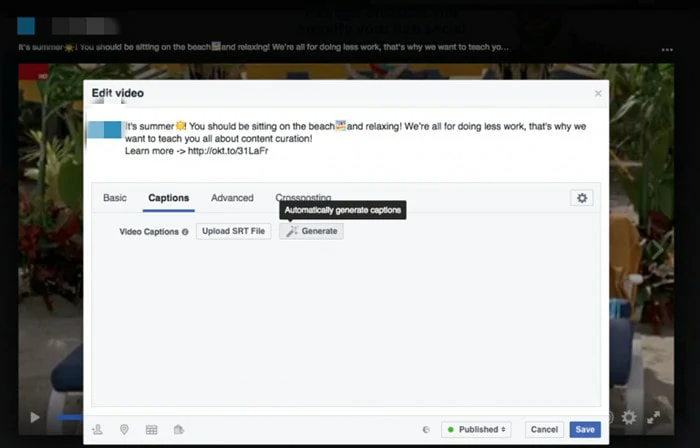 Auto Subtitle Generator - Facebook Automatic Caption Feature
3.Flixier
If you are searching for an auto subtitle generator online free, then Flixier can help you out by offering you 10 minutes of transcribing every month that is free of cost. It allows you streamlined collaboration and advanced software to edit your videos. Moreover, you can generate subtitles and also create or upload your own in over 20 languages. Work with your teammates or your friends and come up with a masterpiece video with its own captions!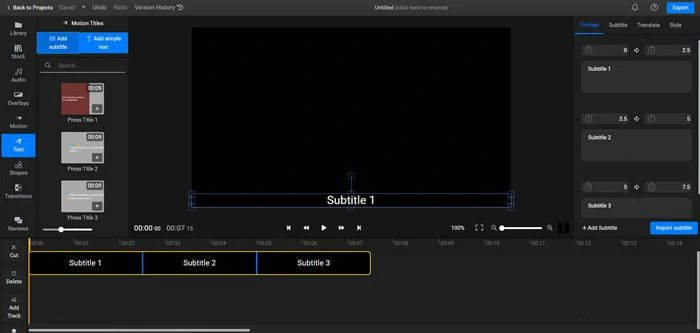 Auto Subtitle Generator - Flixier
4.Lumen5
A video creator that offers numerous powerful tools to ensure that your social media content is attractive and engaging. Lumen5 has its own auto caption generator tool that allows you to put in subtitles in all your clips, with easily customizable pricing options. In addition, you have access to a wide array of languages, including but not limited to English, Arabic, and Hebrew.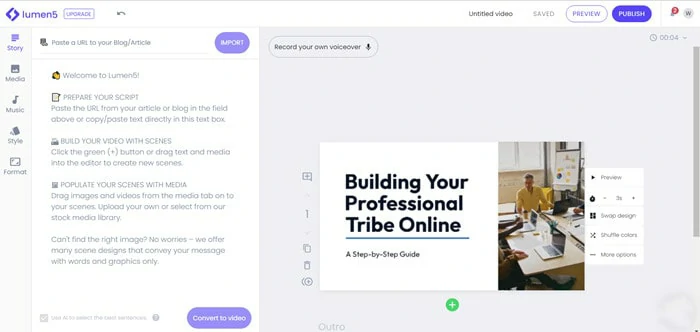 Auto Subtitle Generator - Lumen5
5.Happyscribe
Happyscribe employs AI technology to provide you with automatic subtitles. You can pick out any file with any length or size and create your own workspace and edit videos. It uses CPS management to ensure that all your viewers have ample time to read through the subtitles appearing on the screen in more than 119 languages. You can choose whichever one you need for your audience or yourself.
There are three different kinds of pricing packages that you can choose from that fall in different price ranges. For example, one charges you $0.20 per minute, while the other two will charge you $2.25 per minute or $24.79 per minute, depending upon the complexity of the video or audio.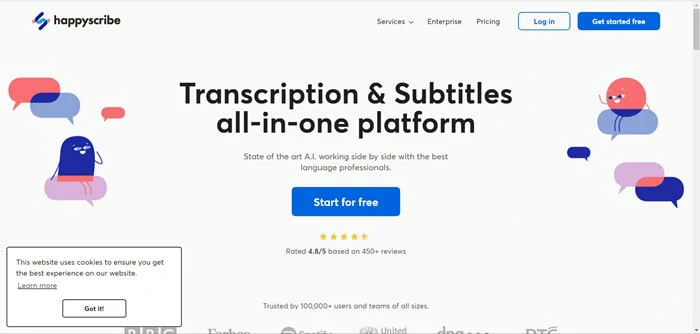 Auto Subtitle Generator - Happyscribe
6.Amara
Offering American, Egyptian, Arabic, Moroccan, and many more languages at just $1 per month is Amara. Its automatic subtitle generator option allows users to sync subtitles in different languages with videos. You can also create your own subtitles by manually typing in text. The options are limitless!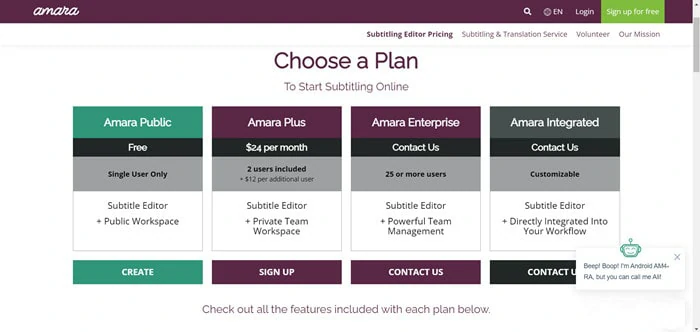 Auto Subtitle Generator - Amara
7.Poodll
Poodll gives you the option to generate your own subtitles for video, as well as audio recordings. It has no less than 50+ languages for you to choose from, and a wide range of pricing packages. Feel free to choose whichever one suits your needs and whether you want to generate or manually create your captions.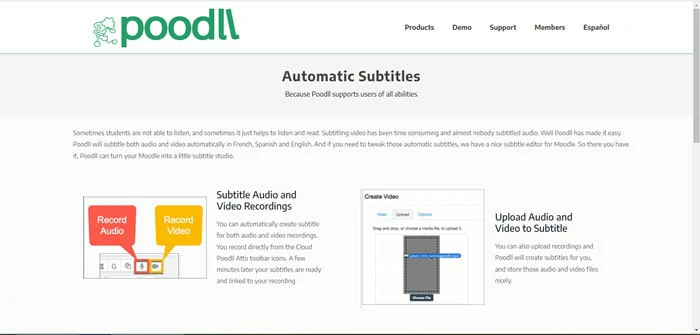 Auto Subtitle Generator - Poodll
The Bottom Line
By now, you know all about the best and most reliable automatic subtitle generators that can provide you with a large number of languages to choose from. Moreover, while some offer their services for free, there are those that will charge you a fee. Whichever one you choose, be sure to check whether it suits your needs. In addition, do not forget to like and share to let everyone know about the top auto subtitle generators.