Watching downloaded movies at home has been a great alternative when theaters are unavailable.
Yet, very often, the movie you downloaded online may not have subtitles on it, which makes it hard for us to understand the jargon or brand names inside a movie, let alone share this movie with friends who speak a foreign language or with hearing issues.
In this post, we will walk you through 3 free and proven ways to automatically add subtitles to a movie permanently using online and desktop subtitle generators, including paid human service.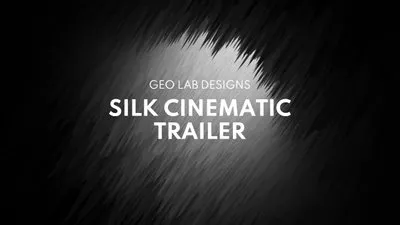 Abstract Cinematic Trailer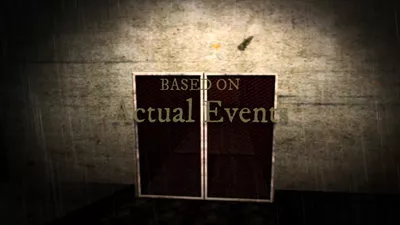 Suspense Thriller Trailer
Here's What You Will Learn:
Also, read how to add open captions to videos.
How to Automatically Add Subtitles to a Movie Online
If your downloaded movie is short around 30 mins and you can't find the SRT files online or you need to add subtitles to a movie trailer, then your go-to choice to add subtitles to a movie online is using the user-friendly FlexClip video maker.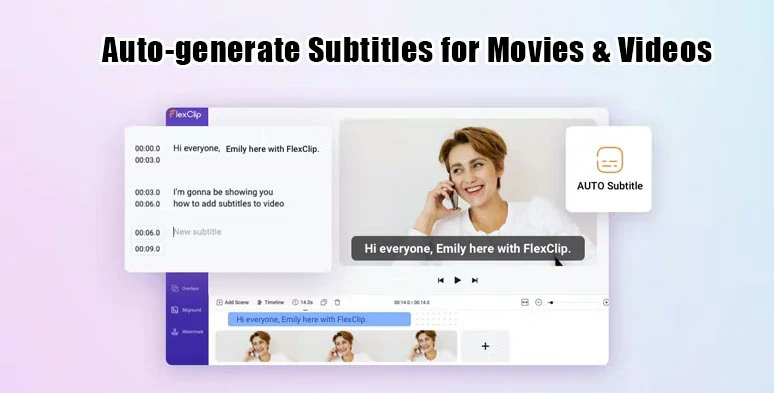 Use FlexClip's auto AI subtitle generator to automatically add subtitles to movies online.
With FlexClip's auto AI subtitle generator, you can automatically add subtitles to a movie online with the click of a button. It can transcribe 140+ languages with different accents to texts and up to 99% accuracy. You can easily customize the text fonts, styles, colors, subtitle's background fill, opacity, alignments, etc. Pretty helpful!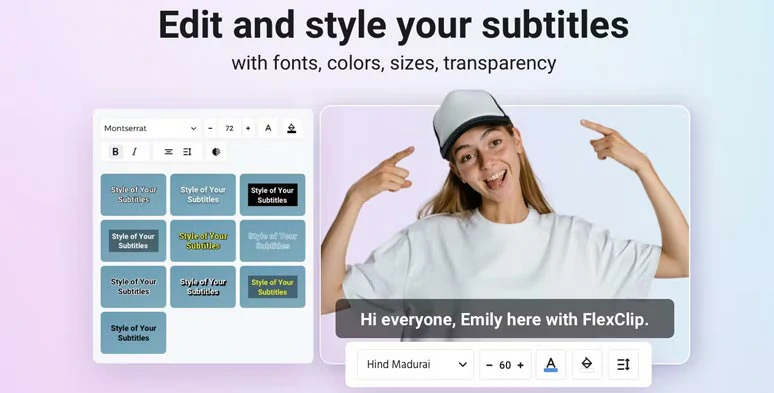 Stylize your auto-generated subtitles.
Besides, there are plenty of designer-made and fully-customizable movie trailer templates available. All you need to do is drag and drop your clips to customize them into yours, with full controls for text animations and styles, etc.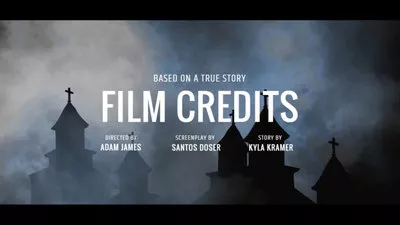 Retro Film Title Package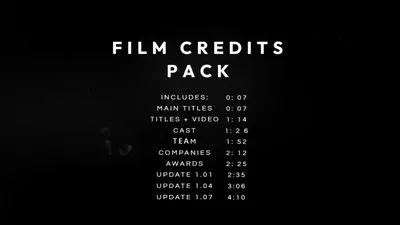 Film Title Package Credits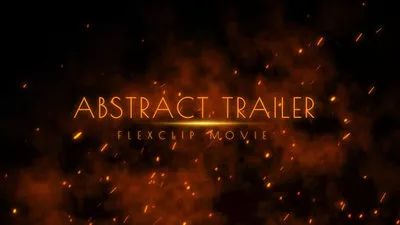 Abstract Golden Movie Trailer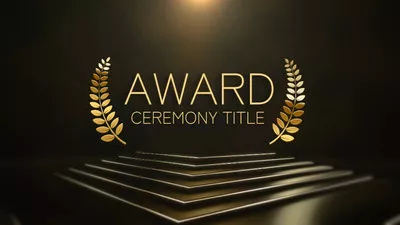 Awards Ceremony Titles
Step 1
Access FlexClip
and upload your movie from your PC, phone or Google Drive, Dropbox, One Drive, etc.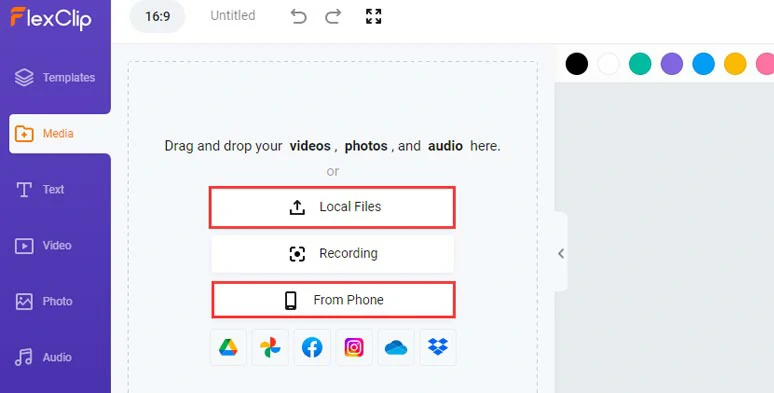 Upload your movies or other video assets to FlexCLip.
Step 2
Add your movie to the intuitive timeline. You may trim or split the movie when needed.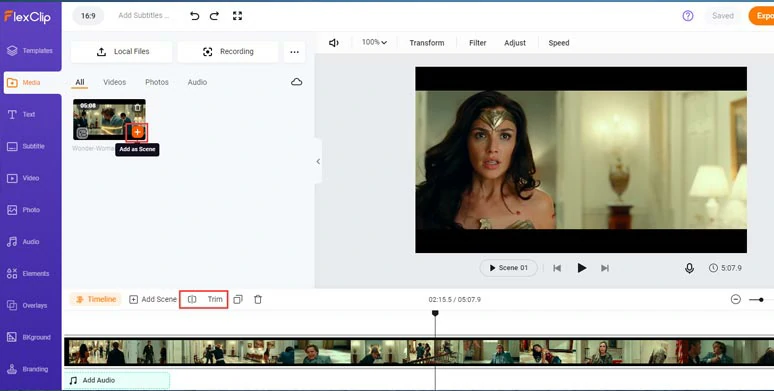 Add your movie to the timeline and trim or split portions of movies when needed.
Step 3
Automatically add subtitles to the movie.
Click the Subtitle tab > Auto AI Subtitle > select the source language in the movie > select the styles of your subtitles. No, worries, you can change it later. > click the Generate Subtitles button. Then FlexClip shall automatically generate the subtitles for the movie. How long it will take depends on your movie length and bandwidth.

Auto-generate subtitles for your movies.
Step 4
Do the proofreading and customize the auto-generated subtitles.
You can go through the subtitles to see if there are any misspellings or press Enter to split a long subtitle or click the Merge button to combine two short subtitles.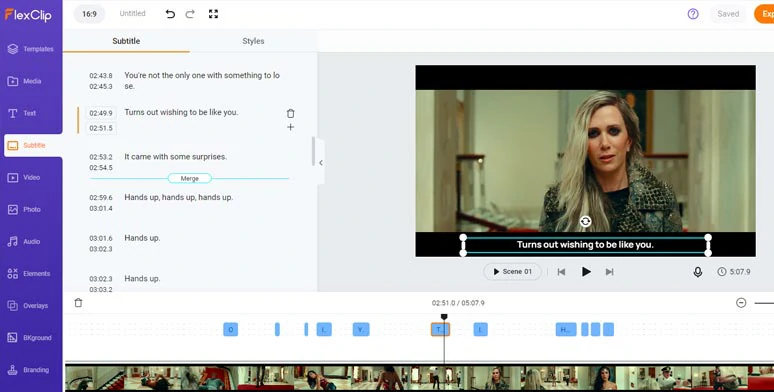 Proofread the auto-generated movie subtitles or split and merge subtitles.
Alternatively, you can click the Styles tab and customize the fonts, styles, color, and opacity of the subtitle background fill, alignment, etc.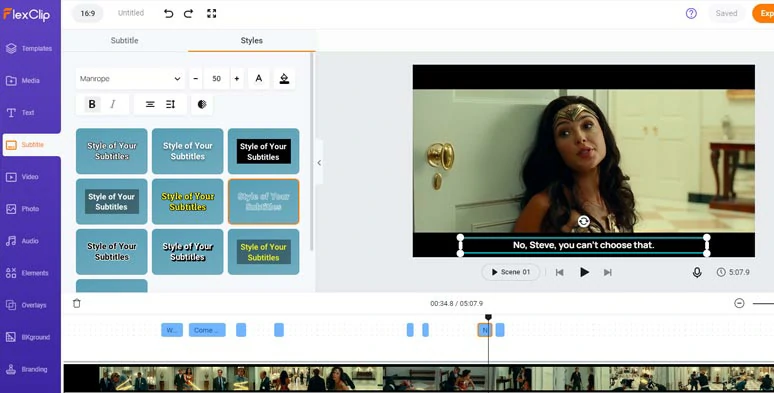 Stylize the subtitles text, font, size, color of background fill, etc.
Step 5
Preview and share.
Down with the editing. You can download the movie with burned-in subtitles to your PC or directly share it to YouTube, Google Drive, One Drive, Dropbox, etc; a clickable link and an embed code are also available for your blogs, newsletter, or other repurposing.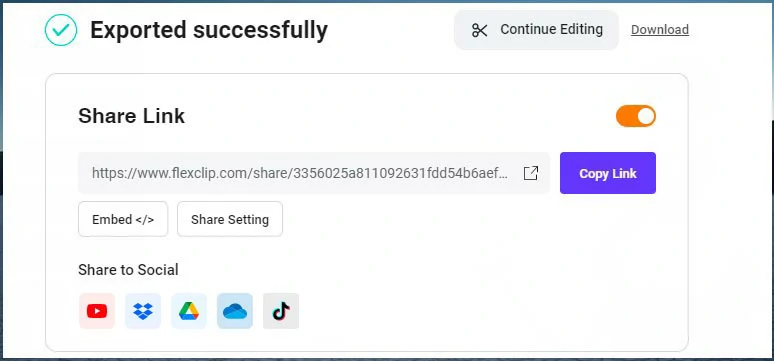 Easily share your movies with subtitles in multiple ways.
How to Add Subtitles to a Movie Using SRT Files in VLC
If a movie is more than 2 hours, then using a desktop subtitle generator that supports SRT. file to add subtitles to a movie would be an efficient solution. A flexible option is to use VLC, a free media player for Windows, Mac, and Linux systems, to add subtitles to a movie permanently on your PC. Also, read how to crop videos in VLC.
An Srt file is a standard subtitle container that stores the subtitle's sequence, duration of each subtitle, and the content of the subtitle. You may use a video editor or subtitle generator to sync the movie with a corresponding SRT file as a way to quickly add subtitles to a long movie.
How to add subtitles to a movie permanently in VLC
Step 1
Download the free VLC media player and open it on your PC.
Step 2
Permanently add subtitles to the movie using VLC.
Click on the "Media" button on the top menu > hit "Convert/Save" > press "+ Add" icon to import your movie > once the movie is imported and check "Use a Subtitle File" > find the corresponding SRT. file and open it > go to "Convert/Save" drop-down menu > select "Convert" > choose a folder for saving and rename your movie file > hit "Start". Done.
Step 3
Find the designated folder and enjoy your movie with subtitles.
Here we also recommend 3 free and popular subtitle sites to you, i.e. YIFY Subtitles, Subscene, and Podnapisi, where you can find tons of the latest and vintage movies with subtitles of multiple languages. Enjoy it.
How to Automatically Add Subtitles to a Movie by HappyScribe
If an SRT file is nowhere to be found for a long movie, to quickly add subtitles to your movie, you need a free and viable auto-subtitle generator. That's when Happyscribe comes to help.
Happyscribe is a free and powerful in-browser subtitle generator that uses AI to automatically generate subtitles for your video. The machine-generated subtitles can reach as high as 80% accuracy with multiple languages available. So, all you need to do is manually correct words like Jaron, brand names, or technical terminologies.
Use Happyscribe's free and auto-subtitle generator online
Step 1
Sign up and upload your movie file to Happyscribe.
Step 2
Set machine-generated subtitles options.
Select the "Subtitle" option > confirm the quality of the audio of your movie to AI > select the language spoken in the movie > hit the "Submit" button.
Step 3
Check the Correctness of each subtitle and make manual adjustments.
The machine will automatically add subtitles to your video. Next, playback your video and manually adjust the mistakes for the subtitles. You may also customize the fonts, and color, and position of the subtitles.
Step 4
Preview and download the movie with permanent subtitles.
If a movie involves too many technical terminologies, the accuracy of the machine-generated subtitles would drastically drop. In this case, Happyscribe offers you paid human service.
So you can pay and hire professionals to manually add subtitles for you. The cost is €1.7/min and your movie with added subtitles and an SRT file with 99% accuracy will be returned to you 24hrs after your request and payment are accepted.
Now, It's Your Move
| &nbsp | Add Subtitles | Best Features | Downsides |
| --- | --- | --- | --- |
| FlexClip | Auto AI subtitle generator, timeline | Automatically add subtitles to movies with 140+languages and accents and up to 99% accuracy; editable movie trailer templates; diverse text animations and video assets | Max 30 mins video length |
| VLC | Use SRT File, desktop app across platform | free, auto-generated | Can't edit the wrong subtitle; takes time to download SRT file elsewhere; mere a media player |
| Happyscribe | Auto-generated subtitles; timeline; paid human service | Multiple ways to import a movie; multiple languages; hotkeys; customizable subtitles | limited free projects; pricy human service |
So, given the flexibility, versatility, and huge stock assets, FlexClip outweighs the rest two subtitle generators for adding subtitles to a short movie or movie trailers. While adding subtitles to a long movie permanently, the VLC or Happyscirbe enjoy distinct advantages respectively. While which one works best for you depends on your needs and budget. So, start adding subtitles to your movie with FlexClip now.