Here is a simple guide on make a poll on YouTube channel. Let's check out and learn how to make a poll on YouTube.
Multiple social media platforms use polls to keep their audiences engaged. If you have a social media account like Facebook, Twitter, and others, you might have come across one of those polls. YouTube has also incorporated this feature into its sites. Now, a lot of YouTube content creators have been using polls ever since. It is handy because it allows people to voice their opinions by voting. It only takes them a single click and sees the results. Then content creators can adjust their future video or post content according to the poll's results.
Contents:
Also Read: How to Add Subscribe Button to YouTube Video >
Part 1 What is a YouTube Poll?
A simple way to define a YouTube poll is a post created by content creators containing a voting system that their audience may participate in. Here is what a typical YouTube poll looks like: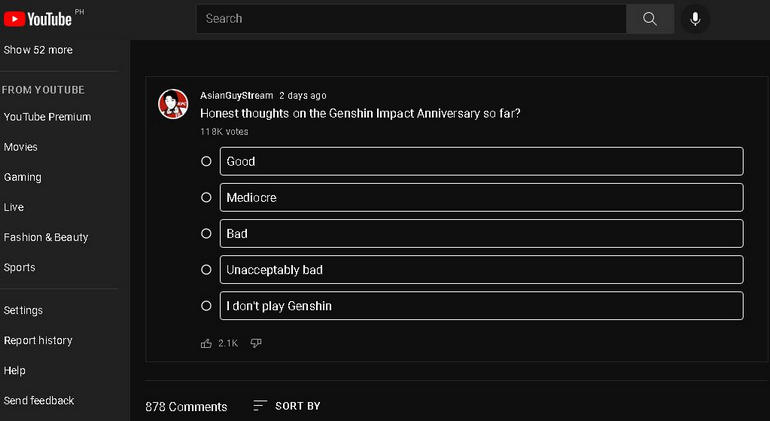 YouTube Poll Example
As you can see, the content creator made many choices in answers according to the possible opinions of his viewers or audience. It is also the like and dislike button below the choices presented. The example above clearly showed that more people like what the poll has to offer. There is also a comment section so that viewers and audiences can voice out their concerns or opinions.
Part 2 Why Use a YouTube Poll?
Whether you are a content creator or just a regular user of YouTube, polls are a way to connect with people in the same community. Polls are potent tools in a social media platform. It can unite or divide a whole community in an instant. According to their poll questions, it can also make a good or a wrong impression on the content creator. YouTube polls also allow you to ask your audiences directly what content they want to watch from you in the future. Polls in YouTube have truly made communication and content creation more accessible and more convenient.
Part 3 How to Create a YouTube Poll
Creating a YouTube poll is as easy as counting 1, 2, 3. However, you must have already prepared your content beforehand. There are different ways to create a poll on YouTube, depending on your device.
3.1 For a Desktop User
For Desktop users, follow these steps to create a poll on YouTube.
Step 1
Find the Community tab on your channel homepage.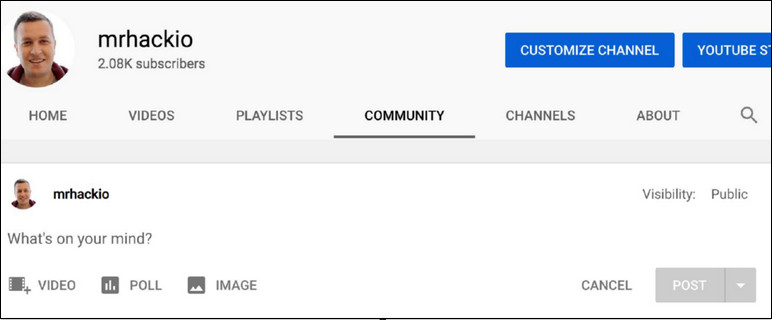 Make a Poll on YouTube - Step 1
Step 2
In studio.youtube.com, go to Create in the top right.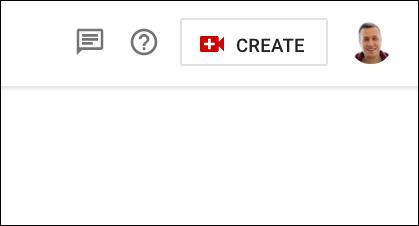 Make a Poll on YouTube - Step 2
Step 3
Select Create post.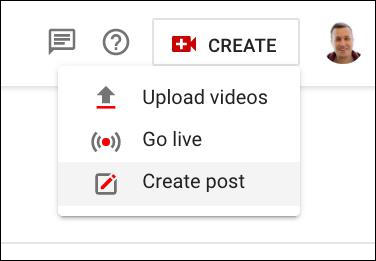 Make a Poll on YouTube - Step 3
Step 4
There, you can select what type of posts that you can make. The posts can be a video, poll, and image. In the Community tab, click the Poll icon.

Make a Poll on YouTube - Step 4
Step 5
Then, you can add poll questions at the top and poll options (up to 5) at the bottom. Also, poll options can be 65 characters max.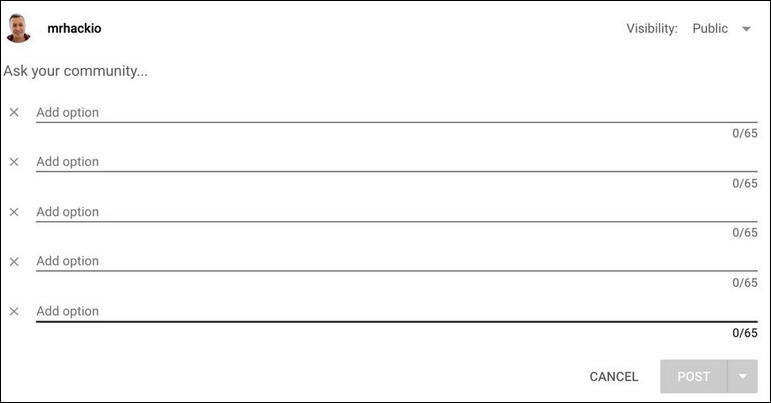 Make a Poll on YouTube - Step 5
Step 6
Then click Post - to post now. Or click on the arrow to schedule polls in the future. If you choose to add a poll to your post, you'll be asked to:
Enter a question in the text field.
Enter answers in the "Add option" fields.
If you need more answer fields, click +Add another option and enter the questions and answers.
3.2 For an iPhone or Android User
As for iPhone users, first, open your YouTube app, tap the plus icon at the bottom, and then tap "create post or poll". The same method also applies to Android users; just tap on the camera icon
Once your poll is live, creators can share the video with the attached poll on social media to potentially gain double the engagement and exposure.
Part 4 Youtube Poll Limitations
Have you followed all the steps to create a Youtube poll and still can't create one? Then it is because you are not aware of YouTube limitations when it comes to create polls. There are criteria for users that YouTube has set just for polling. First, you need to have at least 1,000 subscribers or more in your channel. Even if you reach a thousand subscribers, they won't immediately show the community tab in your channel. It takes about a week or so before the community tab appears. Another requirement is that your channel's audience should not be children, so in other words, your channel should not be made for kids in the first place.
Bonus Tip: How to Add CTAs to Your YouTube Videos
Now that you have learned how polls can engage your audiences, it is time to take your channel to greater heights and increase your subscriber counts! There is a way to add a subscribe button to your Youtube videos. YouTube content creators are annoying, sometimes asking their viewers constantly to like and subscribe and all that. With subscribe buttons in your videos, you are doing CTAs effectively and silently. At the same time, viewers can enjoy what your video content has to offer.
However, it is easy to keep reminding your viewers to subscribe because they forget to do it most of the time. To add a custom subscribe button on your videos, all you need is to go to your settings, channel, and branding. Most content creators do this, but you can customize your CTA buttons and their animation if you want to stand out by using FlexClip.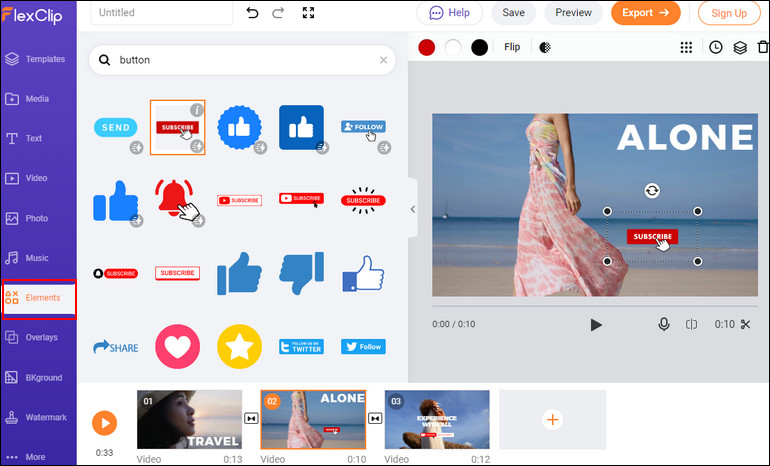 Add CTAs to Your YouTube Videos with FlexClip
Final Words
Promoting your channel by engaging your viewers is one of the best strategies for success. It is a good thing that YouTube polls and free CTA button makers like FlexClip exist. However, FlexClip's magic doesn't end on CTA buttons alone, and you can also add speech bubbles, create video collages, and more! Be sure to check FlexClip to make your Youtube videos full of life!