What is the bumper in a video? How to make a video bumper and add it to your YouTube video? Let's look at what video bumpers are and how to make the bumper videos and add them to your videos. Follow us and get more.
Looking for an effective way to promote your YouTube channel or personal brand? The video bumper are well worth trying!
When you check out any great YouTube channel you should notice that all those famous YouTubers include a short clip at the beginning, middle, or end of the videos as a bumper. And those bumper clips are very important for companies or brands, helping viewers know that they are in the right place and viewing the video they intend to view.
Want to learn more about the video bumper and try to make your own bumper video for you YouTube? Keep reading!
Contents:
Free Templates for Your Bumper Video Inspiration: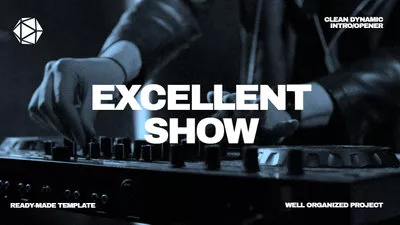 Dynamic Tv Intro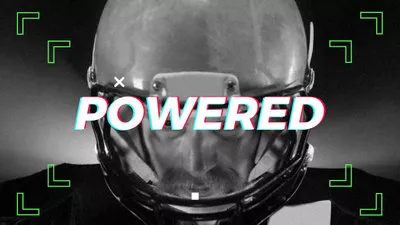 Ready For Sport Intro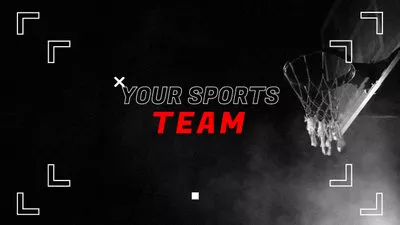 Sports Team Intro
Sneakers Clearance Sale
Can't Miss: 5 Best 3D Intro Maker For Videos - Free Download >
Part 1 Video Bumper Meaning: What a Bumper Video?
Before we start the creation, we need to know the meaning of the video bumper.
Basically, video bumpers are short (usually 10 seconds or less) branded clips that typically show the brand that your video represents. They can be included at the beginning, middle, or end of your video. Some people call them video bumpers, other video intros, or you might have heard of a video outro if it appears at the end of the video.
Video bumpers help you easily build a consistent brand your fans will recognize. Every time the viewers watch one of your videos with a bumper, they'll see your logo and begin to remember that logo & your brand. Try a video bumper in your YouTube video and start the bumper advertising now!
Pro Tip: How about YouTube Bumper Ad?
YouTube bumper ad is a 6-second, unskippable video ad that plays before a video on YouTube. It is one of YouTube's 6 different advertising formats. Due to their short length, bumper ads are best for creating brand awareness and reach. Well, you can easily make your own YouTube bumper ad video using the tool and follow the steps we shared below. Just keep reading.
Here are some examples of a video bumper or bumper ad: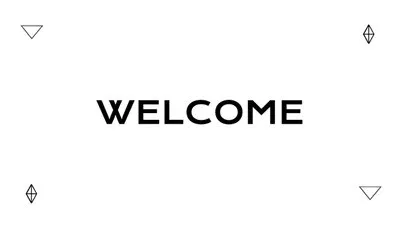 Intro For Fashion Blogger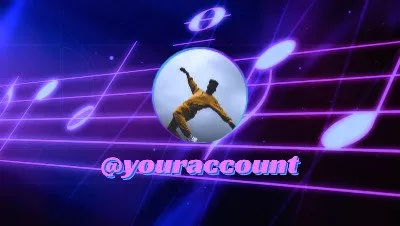 Youtube Dance Intro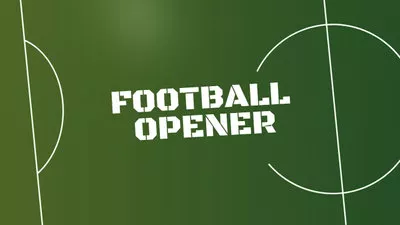 Short Soccer Opener Intro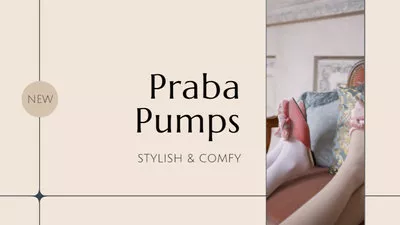 Footwear Ad
Part 2 How to Make a Video Bumper for Your Video
Where to start your own bumper video creation? Just look for some free and editable bumper video templates, and feel free to customize them to make your own video bumper with great ease. We suggest turning to FlexClip, and it comes with an amazing set of video templates with logo strings that ideal for any type of bumper videos.
Ready to create your own YouTube bumper video or a bumper ad? Just click the button below:
Step 1 Start with a Template or from Scratch
Simply turn to FlexClip, go to the Templates section and scroll down to pick one video template you like or you can search the proper templates by keywords, and then apply it to the Timeline.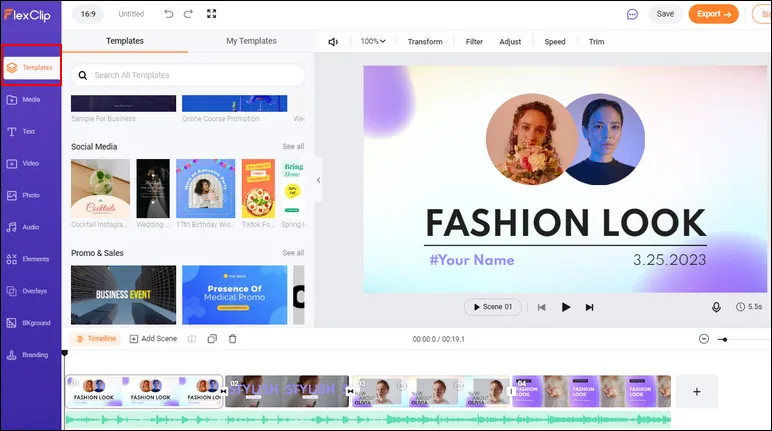 Make a Bumper Video with Template - Pick Template
Want to make something custom? You can also start from a blank canva, just try the way you prefer. Here, we'll walk you through the way how you can make a bumper video with free templates.
Step 2 Personalize the Template to Make Your Bumper Video
Once you pick the template or scene you like and add it to the timeline, you can personalize the template in lots of ways here.
Upload your own bumper video footage the Media section and drag them to the canva to replace the default imagery in the templates.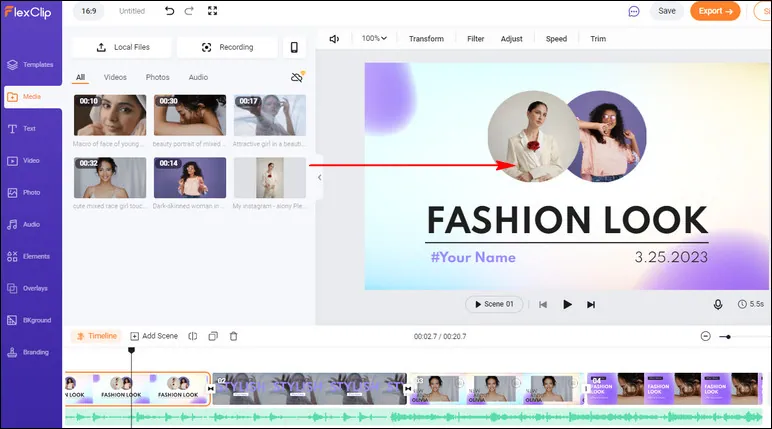 Make a Bumper Video with Template - Replace
Double-click the text box to enter your bumper video message, such as company name or channel name and your slogan, etc., and then modify the font and color, or you can go to the Text in the sidebar to add multiple text boxes in your bumper video.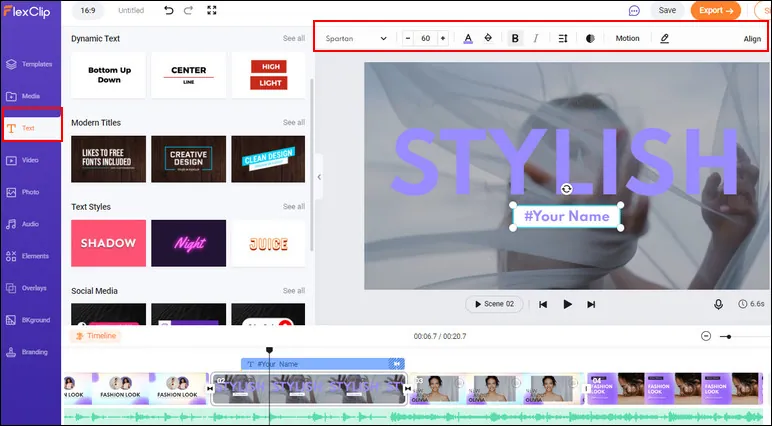 Make a Bumper Video with Template - Edit Text
And, you can change the audio track, add more sound effects, adjust the background, and more until it fits your needs.
Step 3 Add Your Logo to the Bumper Video
To give your video bumper a professional look, you need to add your logo to it. If the template includes a logo, you just need to replace it with your own.
If not, you can add a logo to your video in simple clicks: go to the Overlay option and select Logo Overlays > click All icon to see all effects to pick the one you like, then click the Replace icon on top of the screen to add your own logo.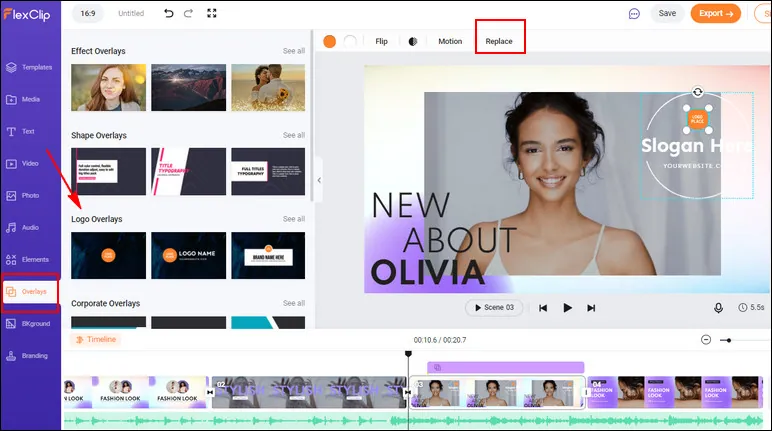 Make a Bumper Video with Template - Logo
Step 4 Store Your Bumper or Add the Bumper to Your Video Directly
Voila – your bumper video is right at your fingertips now! You can preview and then save it for re-using or attaching to your next videos in the future.
Want to add the bumper to your video directly? FlexClip allows you to add the bumper to any of your individual videos in one click.
Simply back to the editing page and go to the Media section to upload the video your want to add a bumper, and drag and drop it to the timeline to combine the bumper clip and your video into one, you can also add the transition effect to make it go smoother.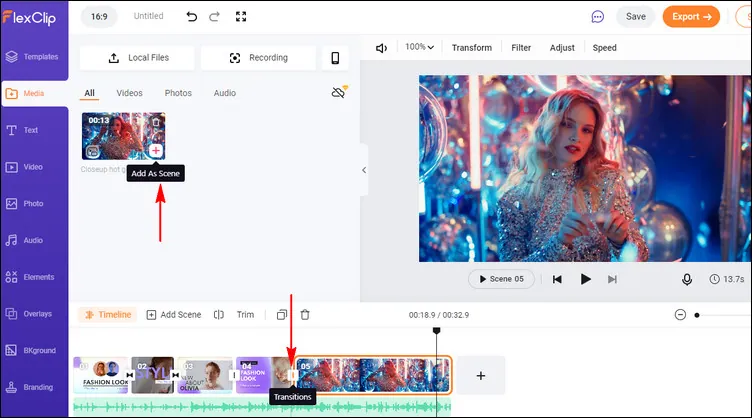 Add the Bumper to Your Video
Part 3 How to Add the Bumper Video to Your Videos on YouTube
Do you know that YouTube itself allows you to automatically add a video bumper to the start of every video as an intro on your YouTube channel?
Although it allows you to add the bumper clip as an intro in your YouTube video, the it wanted the bumper clip to be no longer than three seconds. It's too short! So if you want to add a bumper that includes richer content in your video, just try
FlexClip
directly.
Want to try the super mimi bumper(of course, you make one with FlexClip) in your YouTube video? Just follow the simple steps to add the video bumper to your YouTube videos:
Step 1
Upload the three-second video bumper to your channel as an unlisted video.
Step 2
On your channel's In Video Programming page, click "Add a channel branding intro" and select the video bumper you uploaded before.
Step 3
Select which videos you want the video bumper to appear on. You can choose whether to add the bumper to all of your videos or just the ones you've uploaded after a certain date. You can always remove or change the video bumper later.
Final Words
That's all there is to make a bumper video and add it to your YouTube video. Thank you for reading this article, and if you are interested in more topics like this, you can check out more articles on our blog page.