The world has seen more and more YouTubers pop out and reach global infamy, as a result, YouTube personalities tend to rake in money by the millions, and if you're really lucky, then you can even become a household name in the process. People like PewDiePie and NikkieTutorials - once castrated out of human view for being a second-rate TV personality are now considered as celebrities in their very own right.
How did they do that? Why, with the help of their followers, or as YouTube describes them, subscribers, of course. It's like a networking channel - one gets one to watch it and gets hooked, which then recommends it to another. It's an unending loop of recommendations. But what if you're not quite to their level just yet? What if you want to succeed and have thousands of followers, but you're not quite sure how to get on their algorithm? The answer is plain and simple - the answer is with the help of Auto Subscription Link for YouTube.
Also Read: How to Add a Subscribe Button to Your Videos >
Auto Subscription Link for YouTube: What Is It and How Can It Help You?
Say that you've recommended your channel to a friend, and they subscribe. Your friend would then recommend your channel to another friend, and so on and so forth. But then again, not everyone is compelled to subscribe to your channel just because someone told them to - and not everyone would actually do it. Wave goodbye to that problem, as a simple trick is all you need, and your videos will automatically be in their algorithm!
Yes, you read that right - simple editing is all you need, and you'll make everyone who clicks your YouTube link an instant follower. That is called Auto Subscription Link - it's relatively free and easy to execute as well-meaning that everyone, regardless of following, can do it to help them with their follower count.
Want to know how to make an auto subscription Link for YouTube? Follow these instructions we've lined out below:
How to Make An Auto Subscription Link for YouTube
Step 1
Open your YouTube Channel page.
Step 2
Click on your Profile icon.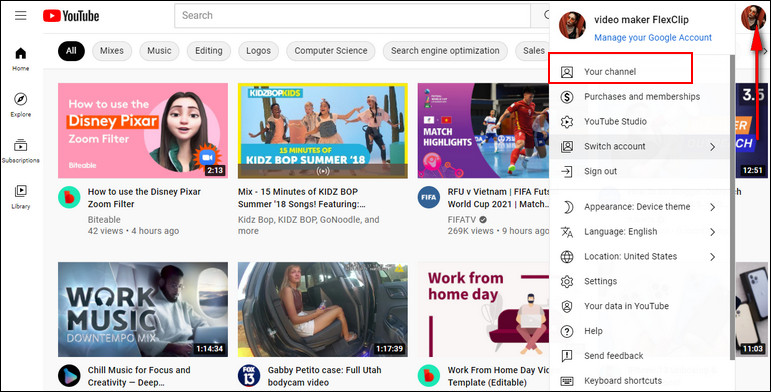 Image Board: Make An Auto Subscription Link for YouTube
Step 3
On your Channel page, click on the URL link at the top of the page.
Step 4
Replace "View as a subscriber" with "Sub_Confirmation=1".
The next following steps are more optional steps for you to take. However, you can use these if you want to make your links look that much more professional for your audience as well.
Step 5
Copy and paste this new link into a URL shorter website (i.e. bitly or tinyurl).
Step 6
Generate your custom link and start pasting your new automatic pop-up subscriber link on your website, social media pages, or wherever you need to!
Bonus Tip: How to Create Compelling YouTube Videos
Though strategies do help, but the video content is the most crucial thing. Without engaging content, all strategies will fail. Here are the top YouTube video ideas you must try >
Figuring out the best video ideas is only half-done. What comes next is editing. Video editing requires a lot of skills and effort, and the software that most people use tends to not be as beginner-friendly. And that's where FlexiClip comes into action - an easy-to-use, amazing video editing software for you to try! FlexiClip is a relatively powerful online editing tool that requires no download and installation as well. It's completely free, with free royalty-free resources. Give it a try, especially if you're new to video editing.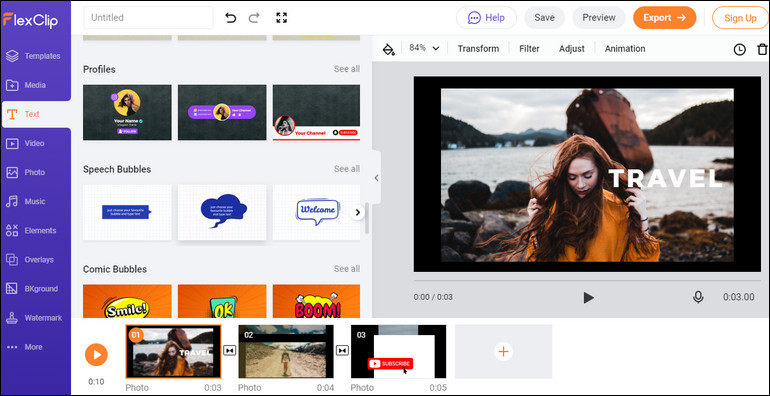 Image Board: Create Compelling YouTube Videos with FlexClip
Final Words
There are a million ways to fail online - however, you can always rest assured that there is always a free, powerful tool that you can use to ensure that you'll succeed on YouTube. So give FlexClip a try today!