Audio is an important segment for a compelling Instagram video. Unlike Reels that provides the voiceover feature, Story lovers need to add a voiceover in an alternative way. Don't worry, this blog already include two ways to add your voiceover on Instagram Story. Let's dive in right now.
Can't Miss: Three Ways to Add Voiceover to Reels>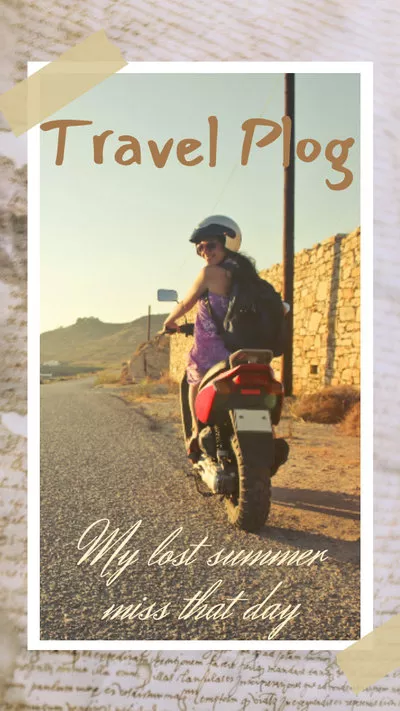 Part 1. How to Add Voiceover to Instagram Story
Different to Reels, Instagram story doesn't offer a way to add voiceover after recording. Instead, you need to capture the video and narration when shooting an Instagram story, then you can avail the Voice Changer to add some interest.
Step 1
Open Instagram on your device and click on your profile icon. Once the camera pops up, choose the Story option.
Step 2
Go through Filters to find the search option. Here type in Voice Effects to enable this function.
Step 3
Now you'll see various voice effects and you can select the effect you like to record your voice.
Step 4
Once the voice effect is added, you can start to record a story and your voice will be captured as well.
Types of Instagram Voice Filters
Instagram offers five voice effects and all of them are unique. Depending on your demands, you can pick as you need.
Announcer: This effect will make your voice sound like you're a real announcer and it's funny and exciting.
Helium: Helium is an excellent option to add fun to your Instagram story as it makes your voice sound like you inhale helium gas.
Giant: If you want to create a story with a special voice, the giant effect is what you need as it perfects your voice.
Robot: Robot voices like Siri sound are quite popular among Instagram. So if you wish your story to go viral, use this voice effect.
Vocalist: The vocalist filter will make your voice sound incredibly soothing and melodic. If you like soft voice, this is the filter to go for.
Part 2. An Easy Way to Add Voiceover on Instagram Story
Looking for an easy way to add voiceover on Instagram story? Try to use a professional video editor like FlexClip. As an online video editor, FlexClip enables you to create a stunning Instagram video with voiceover and background music. Besides, if you're a newcomer to Instagram, FlexClip will lend you help by offering thousands of stylish-looking templates to unleash your creativity.
Aside from voiceover, this video editor also offers a full suite of editing tools, from text, emoji to transition. Therefore, whether you're a pro or rookie, you can get satisfying results in minutes with the help of FlexClip.
How to Add Voiceover to Instagram Story Using FlexClip
Step 1
Click on Create a Video icon to enter the editor page and upload all your footage in the Media panel. Once the footage is loaded, drag it to the timeline.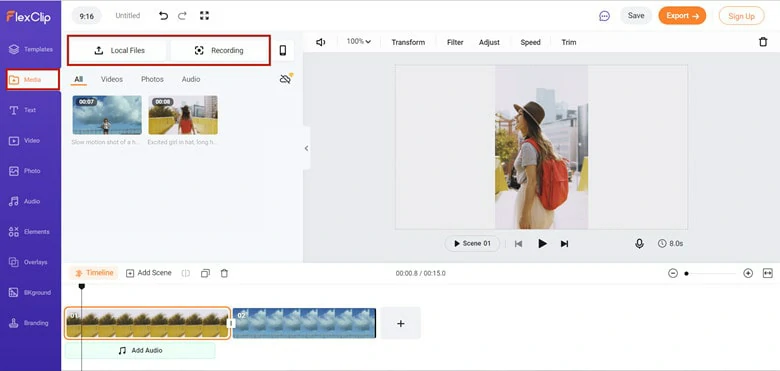 Add Text to Your Video
Step 2
To record a voiceover, move your cursor to the microphone icon. Then press and hold it to capture your voice until it finishes.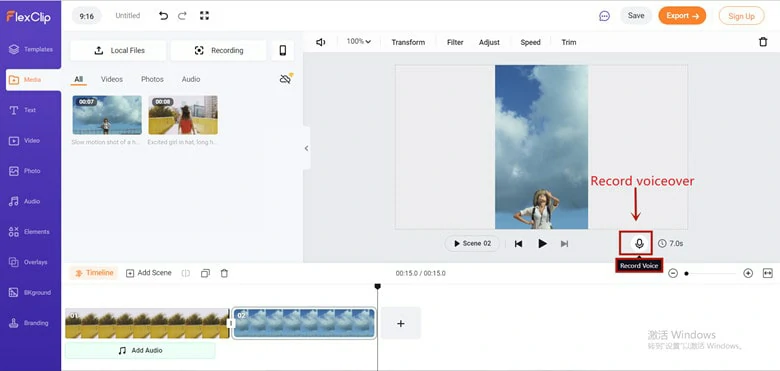 Add Text to Your Video
Step 3
Now the microphone icon will turn to a wave and you can tap it to change the volume or delete it.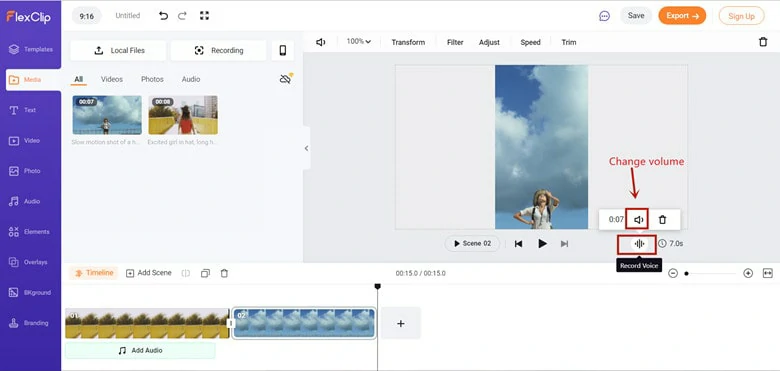 Add Text to Your Video
Step 4
Besides adding voiceover, you can add text,
background music
, funny
emojis
and more to level up the video for free.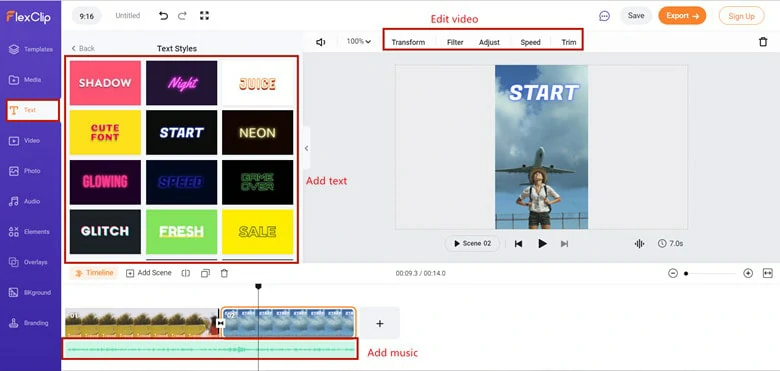 Add Text to Your Video
Step 5
Once you've completed editing, export the video and share it on your Instagram Story.
The Bottom Line
That's all for how to add voiceover to Instagram Story. Generally speaking, Instagram voice filters will make your voice interesting. If you prefer a flexible way to add voiceover on Instagram Story, FlexClip is a great option for you.