TikTok is the trending entertainment platform worldwide, attracting millions of people to enjoy the style. While offering various cool features, what people love most is the quirky effects. There are various voice effects and video filters available to users on TikTok and many are going viral with videos experimenting with them. Want to jump on the board to get more views? Here's how to try these popular TikTok voice filters out for yourself.
Free and Customizable TikTok Video Templates for You: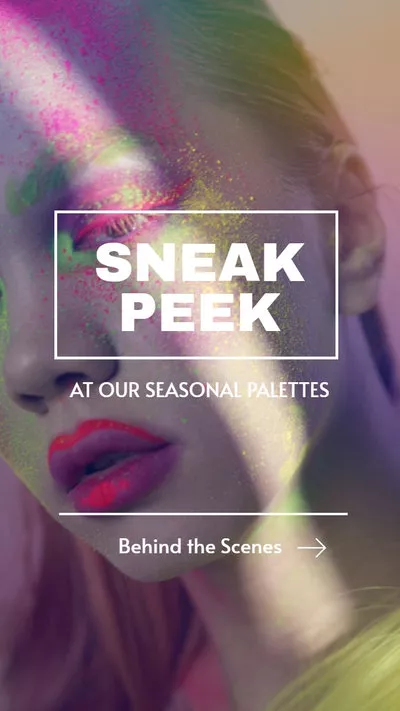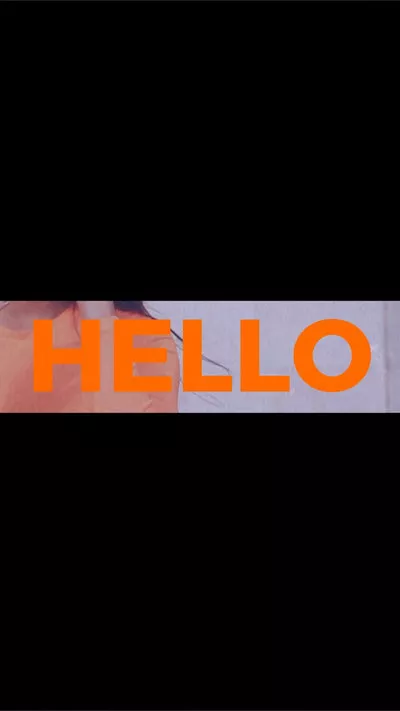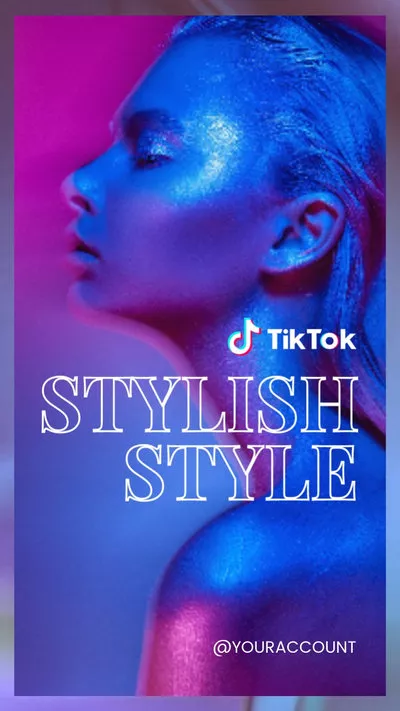 Can't Miss: How to Add Awesome Voice Effect on CapCut
How to Do Voice Effects on TikTok
Step 1
Download the latest TikTok version and tap the + icon on the TikTok app to create a new video. If TikTok already is installed on your phone or iPad, keep it up-to-date to ensure you can access to the voice effects feature.
Step 2
Hit the red button to record your TikTok video and when the capture process comes to an end, tap the pink and white checkmark at the bottom of your screen.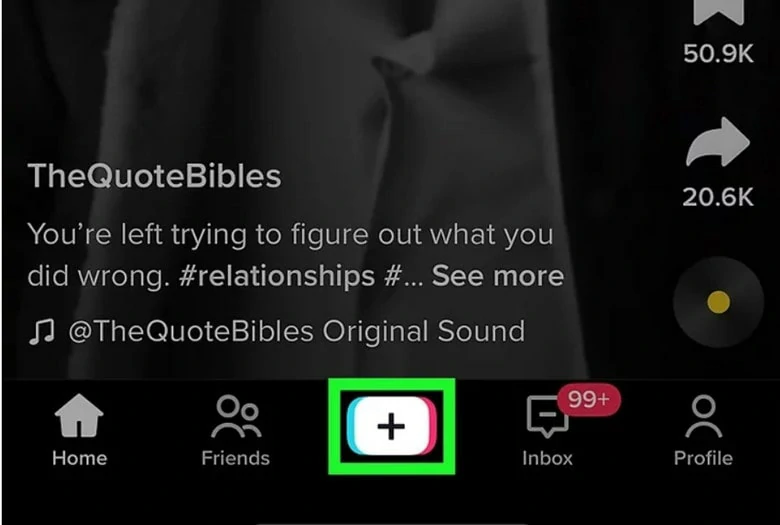 Record Your TikTok Video
Step 3
Now it's time to add voice effects to your TikTok video. Find the Audio Editing in the row of icons along the right side of the screen. If you can't see this option, tap the three-dots icon to expand more options.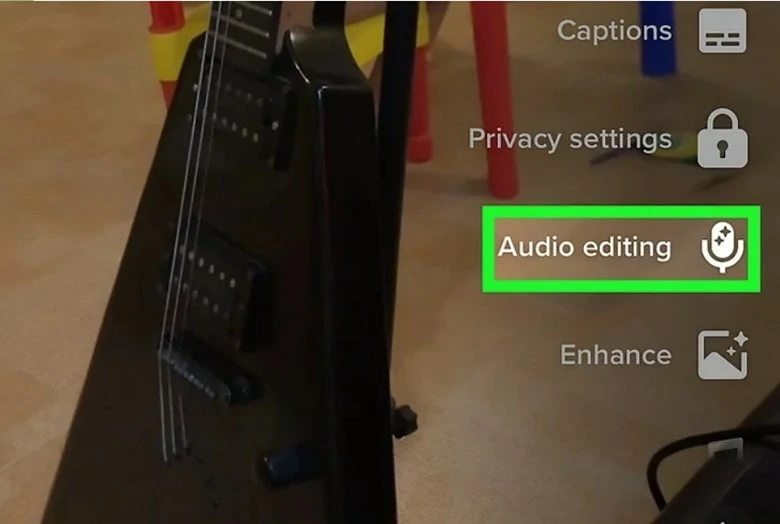 Choose the Audio Editing Feature
Step 4
A bunches of voice effects will appear and choose the voice effect you want to apply. Well, you can hear how an effect sounds before choosing it. After that, save the voice effects changes.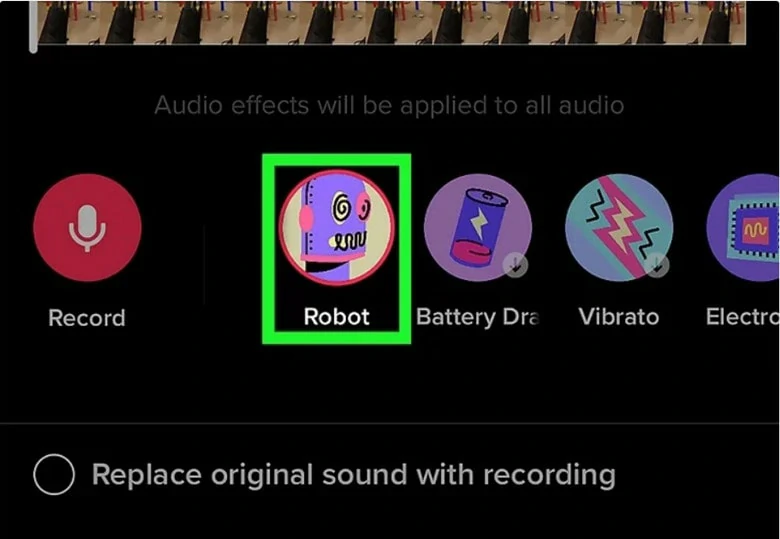 Choose the Voice Effects You Like
Step 5
Now that the voice effects are added to your videos, you can make other changes, including adding text,
stickers
, filters and more. When you're happy with the result, click on Post icon to share your creation.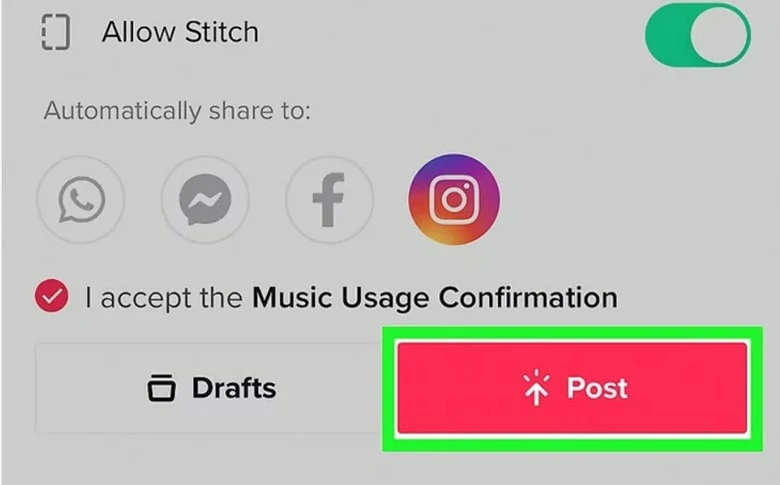 Post Your TikTok Voice Effects Video
How to Get the Trickster Voice Effect on TikTok
The Trickster voice effect goes viral on TikTok, changing your voice to a cartoon trickster tone. It's playful and cheeky, entertaining your views drastically. Follow the steps to join in on the fun.
Step 1
Record your TikTok video and you can record your video in segments or all at once.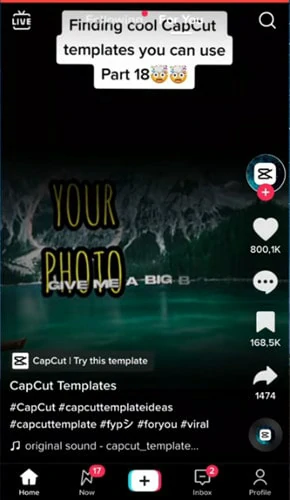 Record Your TikTok Video
Step 2
Hit the Audio Editing icon and explore the Trickster effect option.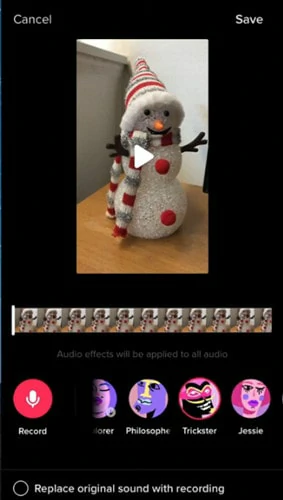 Enable the Trickster Voice Effect
Step 3
Perfect your TikTok video with text,
caption
, sticker and emojis. When it's over, tap the Post icon to publish your creation.
If you can't see the Trickster option, update your TikTok to the latest version. While if it doesn't work, try to upload this issue to TikTok officially to fix it.
Information About Voice Effects on TikTok
Suona effect: It turns your voice into a horn-like instrument.
Vibrato: This gives your voice a very wet, oscillating effect. 
Low Battery: It makes your voice sound like a robot doing the talking is running low on batteries.
Robot: It adds a robot-like effect to your voice.
Megaphone: Your voice will sound like coming through an old megaphone.
Mic: You can produce a microphone-like voice using this effect.
Baritone: It will lower your voice.
Chipmunk: This effect makes the pitch of your voice a little higher.
Electronic: Inserts electronic sounds into your voice.
Echo: It sounds like you're talking on an empty room.
Helium: It makes your voice sound like you've inhaled helium from a balloon.
Synth: A cool synthesiser effect.
Giant: The Giant effect shifts the pitch of your voice down
FAQ
1.Why I Can't Use Voice Effects in My Pre-recorded Video?
When you're trying to add voice effects to a video uploaded from the camera roll, you'll see the error "Voice effects can't be applied to this video." As for now, TikTok doesn't allow you to add voice effects from your camera roll.
2.Can I Add Voice Effects to Duets and Stitches?
Unfortunately, as duets and stitches already have sounds so you won't be able to add voice effects.
3.Why I Can't Use Voice Effects in My Video with Background Music?
Once you add background music to your video, you won't be able to apply the voice effects. So before selecting a voice effect, remove the sound so that you can use it later.
4.What Are the Most Popular Voice Effects on TikTok?
The Blake and Jessie voices are the most popular voice effects used throughout this platform. Besides, many people go after the trend of applying the trickster effect to produce a cartoon-like sound.
Bonus Tips: An Online Tool to Add Sound Effects Without Limitation
Want to have full control over your audio while adding sound effects to your video? FlexClip is ready for help. It has millions of royalty-free soundtracks and professional sound effects that you can add to TikTok videos for free. Besides, it allows you to easily combine voice effects to your Duets, Stitches and common TikTok videos, releasing you from the worries of unaccessible voice effects. Additionally, you can edit your audio by splitting, fading, trimming and more.
How to Add Sound Effects to TikTok Using FlexClip
Step 2
Add your video footage to the timeline and trim out some unnecessary parts.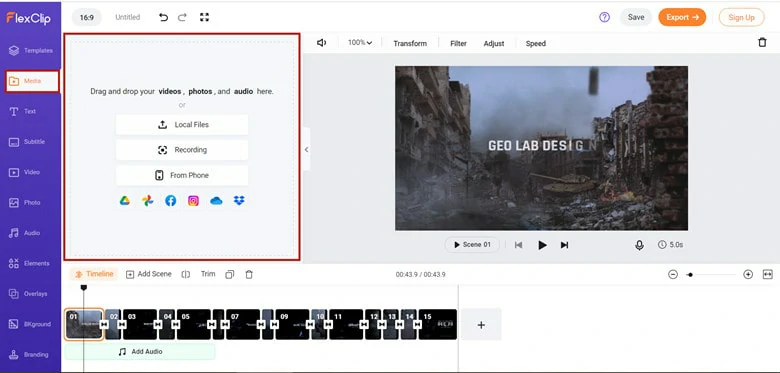 Add Your Footage to Timeline
Step 3
Give the video some personal touches by adding filters, overlay effects,
cool transition
and text animation.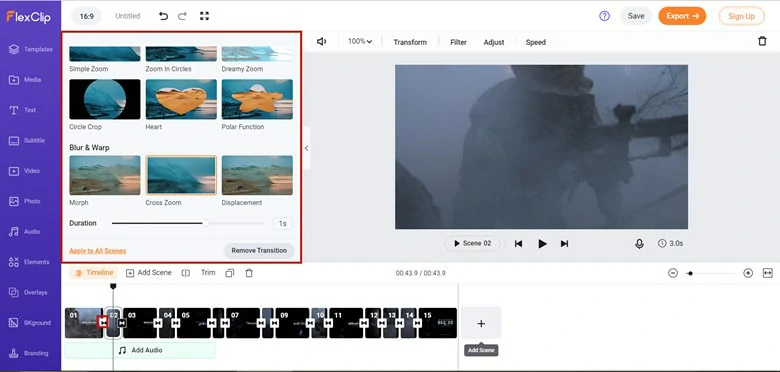 Add Transition to Your TikTok Voice Effect Video
Step 4
Now it's time to add sound effects. Move to Audio and shift to Sound Effects panel and apply the suitable sound effects.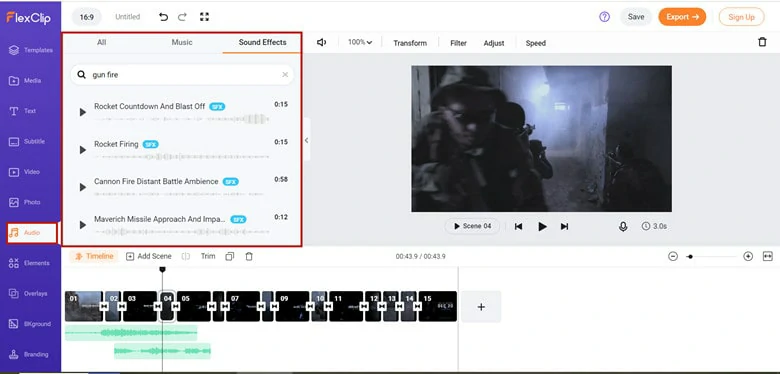 Add Sound Effects to Your TikTok Video
Step 5
Play the video to check the performance and export the video when you're happy with the result.
The Bottom Line
That's all for how to use TikTok voice effects to level up your video. It's an easy to use and fantastic feature for your videos to go viral. While if you want to add TikTok sound effects without limitation, try FlexClip for help.