Getting noticed on TikTok requires eye-catching content that makes the user stop the scroll and pay attention. For this purpose, stickers can play a significant role. You might think TikTok stickers as some interesting emojis, however, stickers can also be used to add a question, add a poll and more.
Why not learn to ace the TikTok stickers now and play with your imagination and create unique customized content?
Learn below how to use stickers on TikTok and the best way to make custom stickers using a free online tool. So, let's get started without further ado.
Part 1. How to Add Stickers on TikTok Using Built-In Options
The built-in sticker library of TikTok is impressive. With the recent collaboration of GIPHY and TikTok things have gotten pretty excited. Update to the latest version of TikTok and get your stickers updated. Here is a step-by-step tutorial to add Stickers on TikTok.
Step 1
Launch the app on your phone and press the big + button on the main interface.
Step 2
Press it to start recording. Once you have recorded your video press the Next button.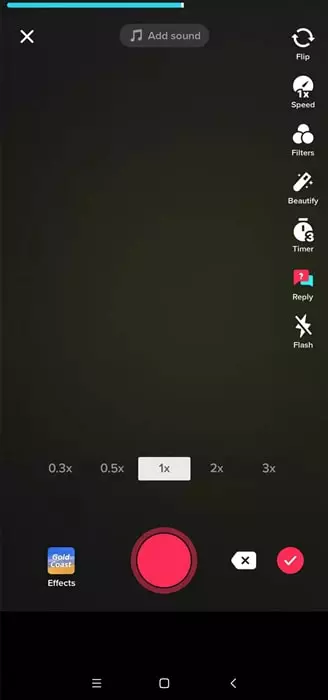 Open TikTok and Start Recording
Step 3
You will get a sticker option along with other features. Click on the sticker icon and you will find yourself amidst the widest selection of stickers.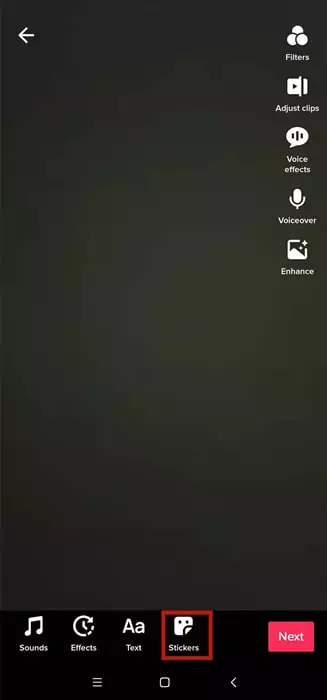 Go to Sticker Panel and Select One
Step 4
Select your desired ones or try which one best goes with your videos. Adjust them in your video or resize them if you wish.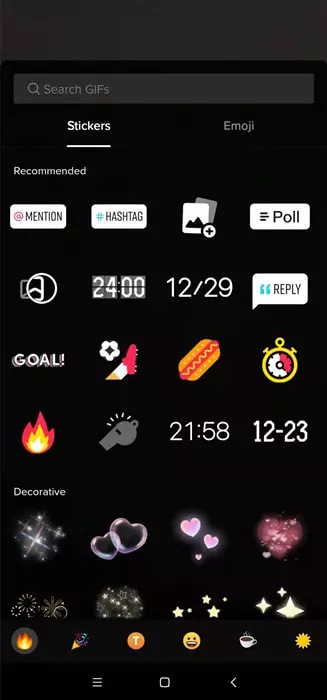 Select One Sticker and Add it to Video
Step 5
You can also time the sticker appearance by clicking on the sticker timer button.
Add music
, tag your friends. Once all is done click on the Post button finally.
Part 2. Add Customized Sticker to TikTok Video
If you wish to add a customized sticker to your content that reflects your brand name or give out a customized message then you need to add a sticker on the background of the video as the app doesn't support uploading the custom stickers.
The sticker-making desktop platform of GIPHY is also the best place to import your image and convert them into a sticker or a GIF. Although there's an approval process that the user needs to go through.
Go to the GIPHY Sticker Maker in your browser.
Select the sticker option and upload the image.
Cut out the unwanted parts using the lasso tool.
Choose an animation type and click on the Continue button.
Now upload your animated sticker by specifying tags and categories.
You can find your customized sticker in TikTok if approved. There is a 50% chance for that. You can try making family-friendly stickers to get approved easily. Getting approved by both GIPHY and TikTok can be an unpredictable situation.
Part 3. How to Add Sticker to TikTok Video via Third-party App
When your creativity is restricted by unusual approvals try the most advanced tool FlexClip to make stickers for your videos. The software allows quick easy editing of TikTok videos and creating spell bounding results without any complications.
Key Features
Comprehensive video editing tool
Simple Tiktok Outro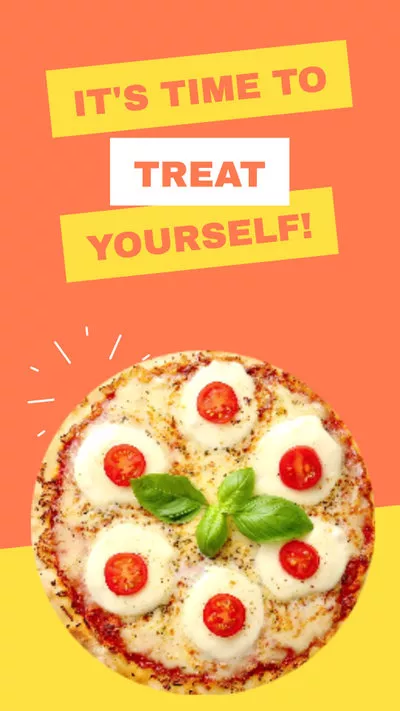 Tiktok Food Ad
Steps to Create Customized Stickers
Click on the Create a Video button below and learn how to put stickers on TikTok using FlexClip:
Step 1
Upload your recorded TikTok video to the storyboard.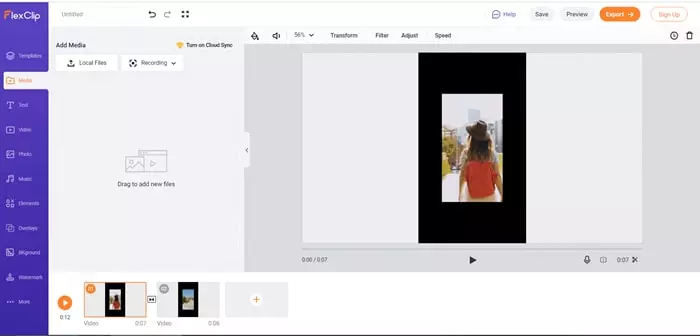 Upload Media Resources from Local Files
Step 2
At the Element Section in the sidebar, explore the stickers available. You can find beautifully animated and simple stickers here. Emojis, bubbles, shapes, social icons, and many more.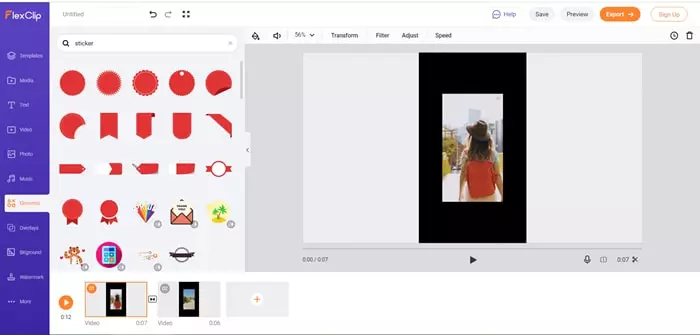 Find One Sticker in the Elements Panel
Step 3
Now you can customize the position, size, color, etc. You can choose between the moving and the static stickers whose motion can be adjusted to make them look more attractive.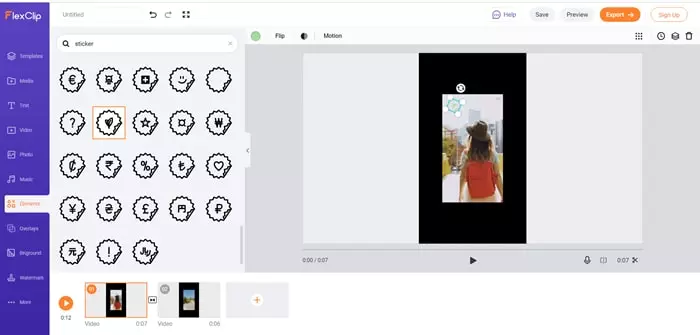 Make Adjustments of Your Sticker
Step 4
Once you are satisfied with the results click on the save button and export the media to your desktop.
The Bottom Line
Adding stickers to the TikTok video makes them unique and interesting at the same time. Use trending hashtags to step up your game. Using a third-party app like FlexClip expands the opportunities to create unique engaging content for your audiences on not only TikTok, but also other social media platforms like YouTube, Facebook.