Can you edit TikTok captions? How to edit TikTok caption after posting?
So, you've made your video and posted it on TikTok already, but suddenly realize that you forgot to put something in the caption, or typed something wrong in the description!
Oh…no, how frustrating it is! And then, to make matters worse, unlike the Insatgram-app, which offers a quick "Edit" button for you to edit the caption after posting, there's no way to go back and edit your captions under a TikTok video after it's been posted on TikTok.
But, it doesn't mean there is nothing you can do about it. You can try a workaround to edit your TikTok caption or add a new description after it's been uploaded. Just keep reading!
Free Templates for Your TikTok Inspiration: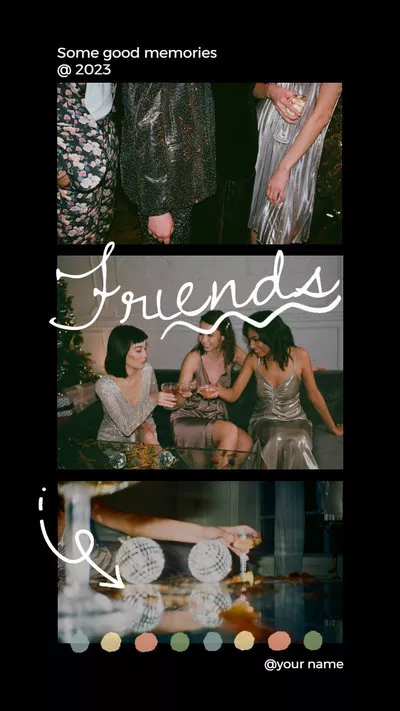 Friends Illustration Collage Story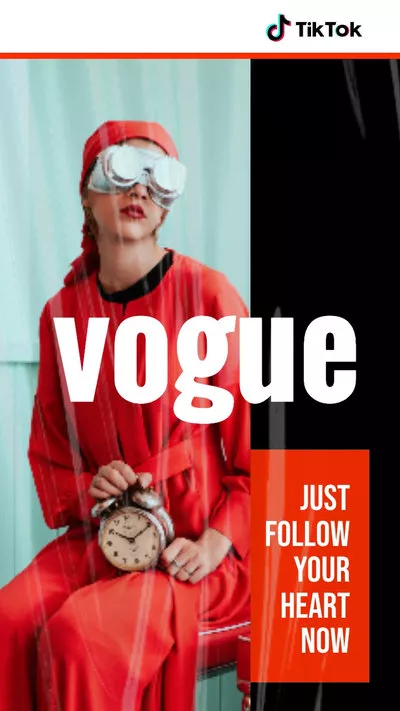 Tiktok Fashion Video
Fun Style Happy Shopping Day
You May Also Like: How to Remove TikTok Video Watermark
How to Edit Caption on TikTok After Posting
Unfortunately, once your TikTok video is live online, there is no button that allows you to edit or change the description under a TikTok video, the only way to edit the TikTok caption after posting is to swiftly delete and re-post.
Don't worry! This way can help you keep the original video, complete with all of its edits, filters, and added effects. So, you won't have to work on the TikTok video from the very beginning.
Follow these steps below to edit your TikTok captions and re-post your final video before anyone notices!
Step 1
Launch TikTok on your phone and tap the "Profile" button in the bottom right corner of the screen.
Step 2
Select the TikTok video that you need to edit the caption, and then tap the three dots, and select "Save Video" from the option menu. (It saves the video, including effects, music, and everything else right to your mobile device.)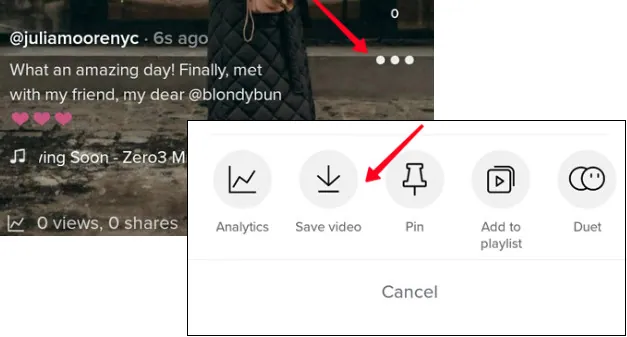 Edit Caption on TikTok After Posting - Save Video
Step 3
After saving the video, you need to delete the TikTok video that has an error in the caption to avoid posting a duplication on your TikTok. Simply click the three dots again and choose Delete.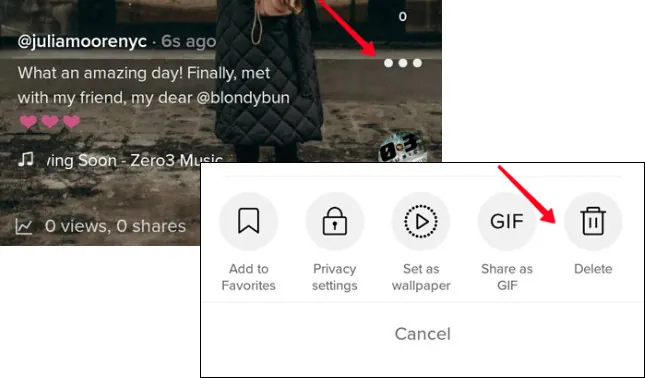 Edit Caption on TikTok After Posting - Delete Video
Step 4
Now, it's time to re-post the video with the new caption. Go back to your profile, tap the "+" button and upload the ready-made video from your camera roll, then keep tapping Next until you get to the "Post" screen.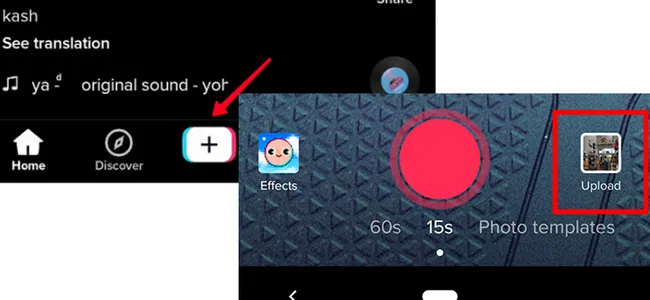 Edit Caption on TikTok After Posting - Re-post
Step 5
Here, you can fill the caption field to add a new description for your TikTok video and then tap "Post". Just make sure you've perfected it before you post!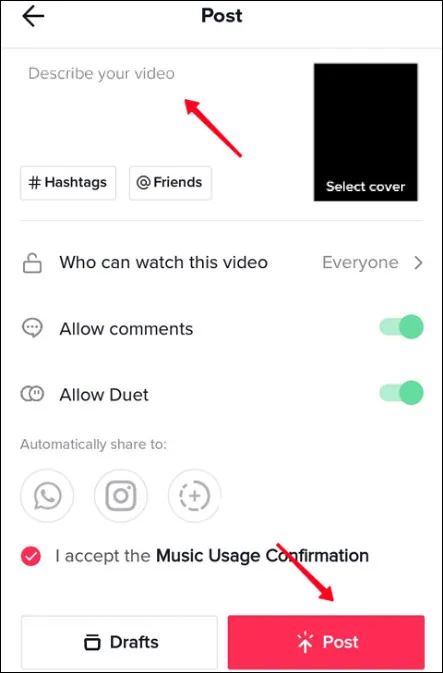 Edit Caption on TikTok After Posting - Add New Caption
Quick Tips:
① How to Add Song Lyrics to Your TikTok Video
② How to Add Two Songs on TikTok Easily
③ How to Put Videos and Pictures together on TikTok
Bonus: Third-Party TikTok Editor to Re-edit the Video Without Losing Quality
While you should notice that when you download a video from TikTok, it loses quality, and there appears a logo and username on it.
So we'd like to share you a third-party TikTok video editor to help you make your TikTok video and allow you to re-edit the video at anytime without losing any quality of the video.
That is FlexClip! It is a free and powerful online video editor you can use to easily make and edit videos for different social sites, including TikTok, Instagram, YouTube, and more with its advanced features and stunning effects.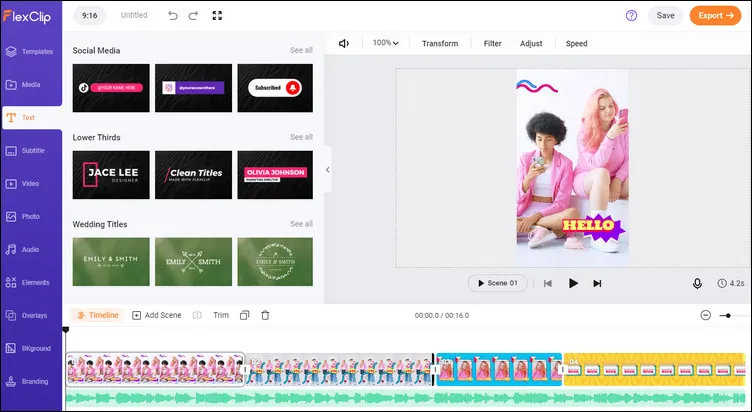 Third-Party TikTok Editor - FlexClip
The best thing about FlexClip is that it offers the cloud-based video solutions enable you to create videos on different devices and re-edit them at anytime without losing quality. After crafting your TikTok video, you can easily post it to TikTok on your computer.
What's more, FlexClip comes with stunning video templates that enable you with endless inspiration to customize your own Tik Tok video.
Simple Tiktok Outro
Food Promo Tiktok Video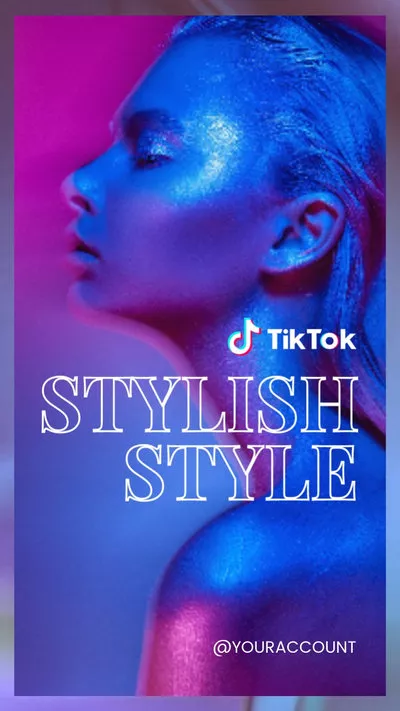 Tiktok Fashion Ad
Come to check out more gorgeous video templates and make use of its powerful features and stunning effects to make your next TikTok video now!