Summary: As an active user on TikTok, you must have seen videos with bling effect and wonder how you can do the bling effect for your TikToks. This article will show you how you can find the bling effect and effectively use it in your TikTok videos.
TikTok, a highly popular video-creation app, allows users to express their creativity and have fun with videos. The app offers tons of options to edit videos, add text, do green screen, add filters, add visual effects, etc.
There are so many visual effects that we can use to create a video on TikTok, one of them is the Bling effect, which can make a TikTok video stand out by adding the glittering and shining lights on your video.
Depict video: TikTok Bling Effect Video
"How to get the bling effect on TikTok?" has been one of the questions many TikTok users have been asking. Read below to know how to do the bling effect on TikTok.
Content
Also Read: How to Do a Duet on TikTok on Android/iOS Phone>
Let's see how you can do the bling effects on TikTok. Just follow these simple steps below, and you're good to go.
Note: Keep in mind that the bling effect works best on videos with reflective objects and those that emit light, like jewelry and glass.
Step 1 Launch TikTok on your phone and tap on the "+" icon to create a new video.
Step 2 Then, an "Effects" section will be visible, and here you can choose from different categories of effects, like Trending, Beauty, Holidays.

Image Board: How to Get the Bling Effect on TikTok
Step 3 Turn to the "Trending" and scroll down until you see the bling effect icon.
Step 4 Click on the "Bling" icon to download it. Then the bling filter will be live, and you can apply it to your videos.
That's it. You can now see the bling effect in real-time while recording a new video.
Already recorded a TikTok video? Or want to add a bling effect to videos that uploaded from the phone? That's possible too.
# 1 After you get your video recorded or imported, just go to the "Effect" option at the bottom of the screen directly.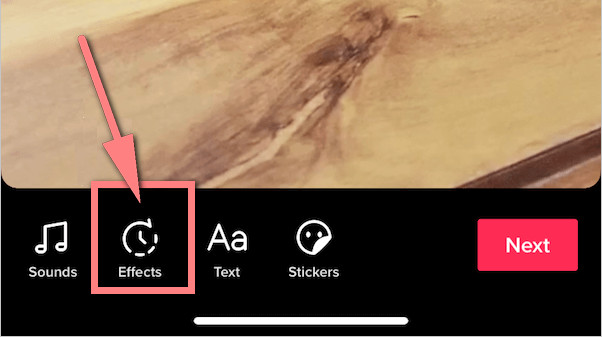 Image Board: How to Use Bling Effect after Recording a Video 1
# 2 Swipe effects bar to the left until you find "Bling". You can also find a Heart Bling effect alongside Bling.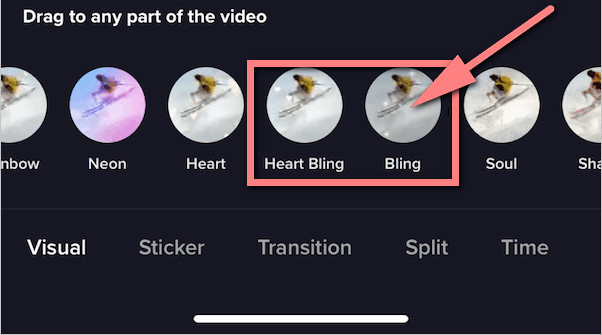 Image Board: How to Use Bling Effect after Recording a Video 2
# 3 Drag the slider to a specific part of the video to apply the bling effect filter to it by tapping and holding the "Bling icon". You can also use the bling effect to the entire video.
Pro Tips: You can add multiple effects in a single video at different time intervals for a more appealing look.
# 4 You can now play the video back to see how it looks. If you're satisfied with the results, just click the Save to add more edits to achieve a far more appealing TikTok video; if not, you can also undo it with the arrow icon under the timeline.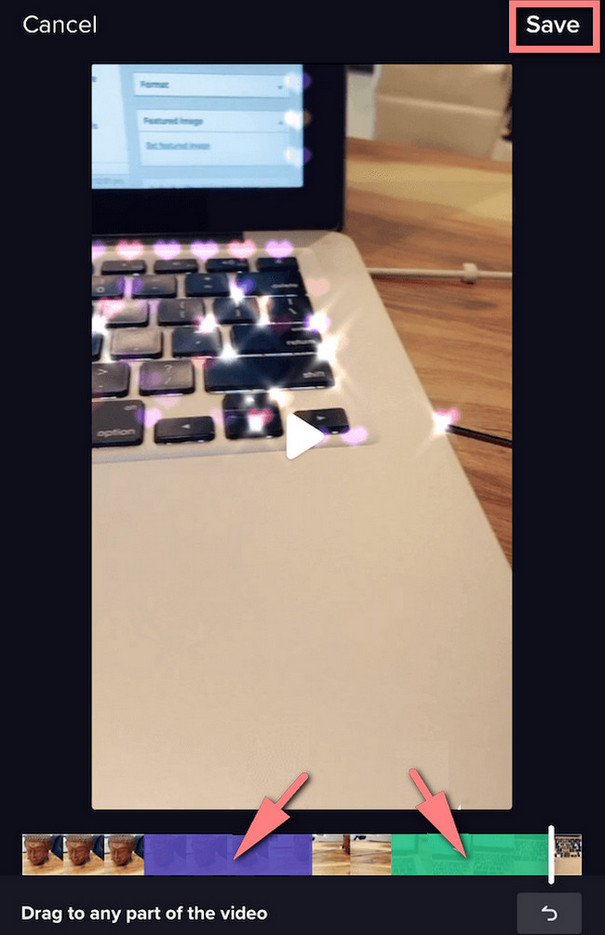 Image Board: How to Use Bling Effect after Recording a Video 4
# 5 When your video is ready, just press the "Next" to post your video on TikTok.
May you have noticed that the earlier report said that the TikTok Bling effect is not available for many users. But you can still make your TikTok videos sparkle with various alternatives if you no longer see the bling effect in your app.
Many other social media platforms, like Instagram and Snapchat, have their own Sparkle effect filters can offer you a bling effect for your video. So you can record videos on these apps, then download them to post on TikTok.
Final Words
That is all about the Bling TikTok effect; hopefully, this information is useful. Start your TikTok video production with the Bling effect now!