The green screen is a major visual effect that drops in whatever background images you want behind the actors. With it, filmmakers are able to create worlds with an unbelievable sense of authenticity.
Nowadays, green screen is not only for professionals. TikTok also provides this effect for all. Many people have already tried it and made great videos. Wonder how to do the green screen effect on TikTok? Follow us and get started.
Also Read: How to Get TikTok Famous >
How to Use Green Screen on TikTok
Doing green screen effect is just like using any other effect on TikTok.
Step 1 Launch TikTok app and click on the "+" to create a video.
Step 2 Select "Effects" and go to the "Trending" section, look for the #greenscreen icon.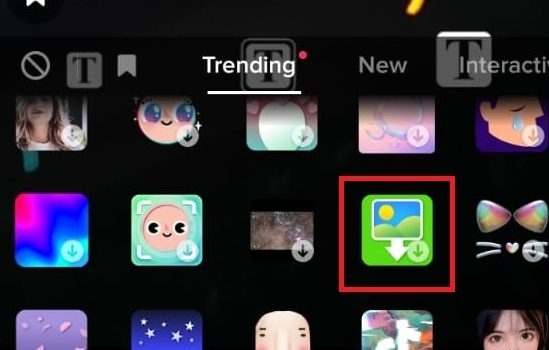 Image Board: Green Screen Effect Icon
Step 3 Choose any photo from your phone library to set as your video background, and hit record.
Bonus Tip: How to Do Green Screen with Multiple Backgrounds
Green screen effect is cool. However, many people complain that you can only do green screen with one background, which is not cool enough. Actually, you can do green screen with multiple backgrounds.
After you have finished shooting with one background, go back to the previous step. Don't worry, your shooting is still there. Choose Green Screen again and make a shooting. The two clips will join together automatically.
The Bottom Line
That's all for how to do a green screen on TikTok. Can you do green screen on TikTok now? Tell us via Facebook. If you find this post helpful, do share it with others.