This article will share the easiest way to make an intro for your TikTok using a free online TikTok intro video maker, FlexClip.
Want to start your own TikTok journey? You should make an intro video for your TikTok first! A TikTok intro video is usually about saying hello to your followers and telling them about yourself, helping them know you better and attracting more followers.
Free Editable TikTok Intro Templates:
Simple Tikok Intro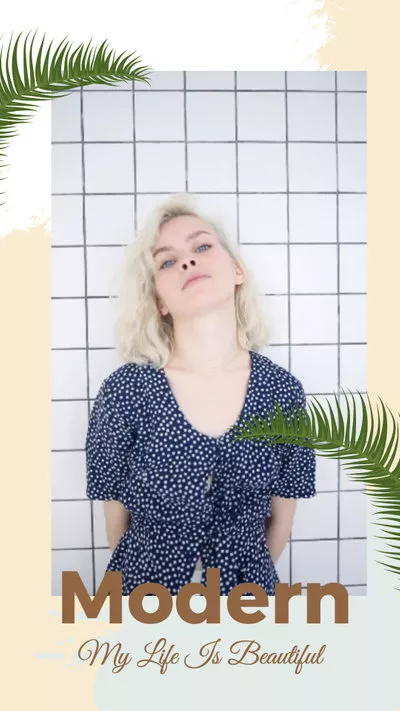 TikTok Fashion Intro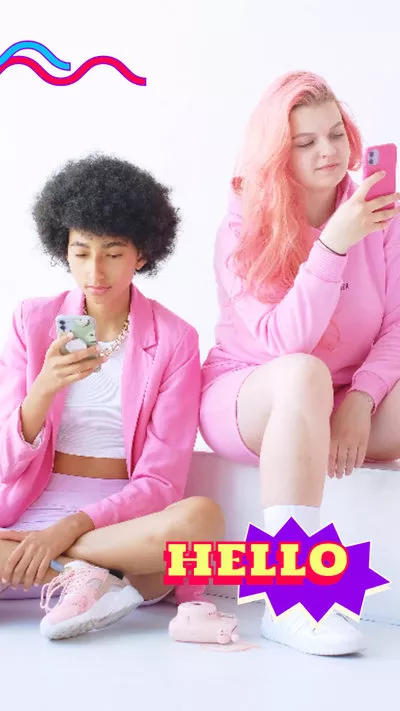 TikTok Intro
You May Also Like: How to Tik Tok & How to Make a Tik Tok Video that Gets Likes >
Online TikTok Intro Maker with Free Templates
With the help of the right intro maker, you will be able to make better intro videos for your TikTok. Here, we'll share our favorite intro video maker to help you get the best Tiktok intro in few clicks.
FlexClip is the ideal choice for you to create short intros for TikTok videos online. It provides you with all the tools you need to make a TikTok intro video.
Besides featuring several text effects, logo animations, and filters, FlexClip also has an extensive media library that includes high-quality photos, video clips, popular songs and sound effects. Additionally, it comes with professional intro templates inspiring you to create your own TikTok intro with great ease.
How to Make an Intro for Your TikTok Online
Click one of the buttons below and follow the simple steps to make a free TikTok intro video in minutes:
Step 1
Begin with an Intro template or start from scratch to upload your own footage from a local file or pick some stock media from FlexClip's media library in the Media section.
Make an Intro for TikTok - Start with Template
The best aspect ratio will be 9:16 for TikTok videos so that they can be viewed properly on any smartphone. Therefore, you'd better make your intro video in vertical orientation - you can pick a vertical template directly or go to the More section to change the video aspect ratio to 9:16.
Step 2
A professional intro video can't be without a logo. Upload your logo file from the Local Files first, then go to the Overlays option and select Logo Overlays click All icon to see all effects to find the best logo overlay effect to customize your TikTok intro animation. Once you select the one you like, you can click the Replace icon on top of the screen to add your own logo.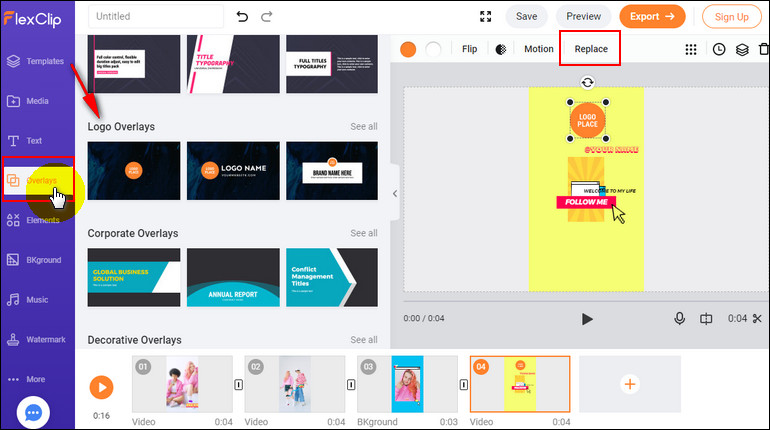 Make an Intro for TikTok - Add Logo
Quick Tip: If your want to edit your logo effect in detail, like crop the logo image, you should Ungroup the logo overlay before you replace the sample.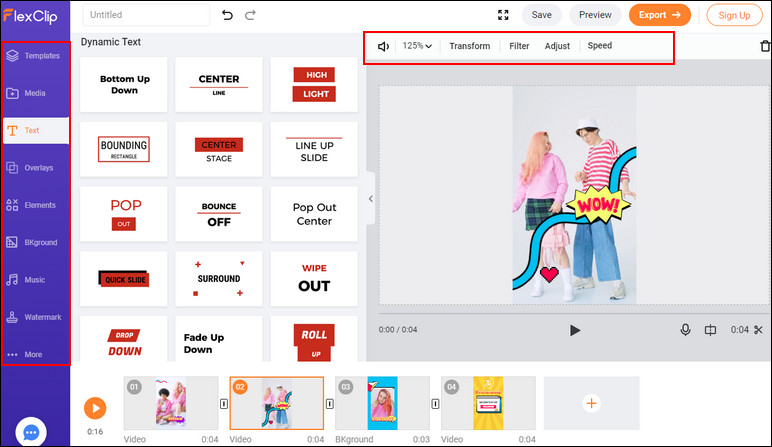 Make an Intro for TikTok - More Edits
Step 4
Once you make all the edits and happy with the final results, it's time to download the intro video to your device and share it with your followers.
Make an Intro for TikTok - Preview and Download
Final Words
That's all there is to how to make a free TikTok intro video. Thank you for reading this article, and if you are interested in more topics like this, you can check out more articles on our learning center.