YouTube is a market with 1.9 billion users. Any wise people like you will start a YouTube channel and share one portion of the YouTube market benefit. However, not everyone can get satisfying results. After following the same signing up process, some YouTube channels may have gained great popularity since the opening while others were barely noticed.
This post shows you how to start a YouTube channel and tips to maximize its success rate. Let's get started.
Also Read: 8 Best Video Background Music Resources >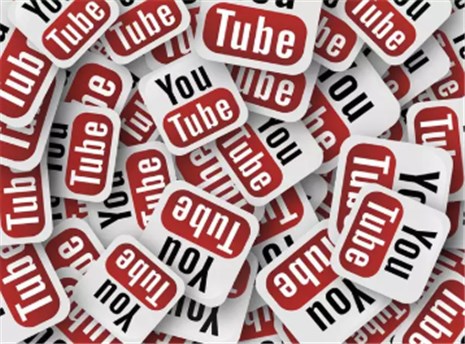 Image Board: How to Start a Successful YouTube Channel
Step 1. Open a YouTube Channel
* Sign up for a Google account. The Google account is associated with the YouTube account. To create a YouTube channel, you need a Google account. If the business YouTube account is what you are signing up, don't use a private email address or phone number.
* Sign into YouTube.
* Get to the Settings by clicking on the icon shaped as a gear. Tap on Create a new channel.
* Choose "Use a business or other name" and add your brand name.
Now, you have started a YouTube account.
Step 2. What else to do to with the channel
The YouTube channel banner and the about section are two things your audiences see first when they visit your channel.
The about section is where you describe your brand or what viewers can see from your channel. This will not only appear in your channel's main page. Make sure you fill it out nicely, and a few drifting can be quite rewarding. Many successful business accounts also take advantage of the about section to add links to the websites.
The channel art leaves the first impression to viewers. The art doesn't have to be too fancy as long as it shows your character and matches the theme. Don't worry if you are not experienced in designing a YouTube banner. Lots of online tools like DesignCap can help you make YouTube channel art.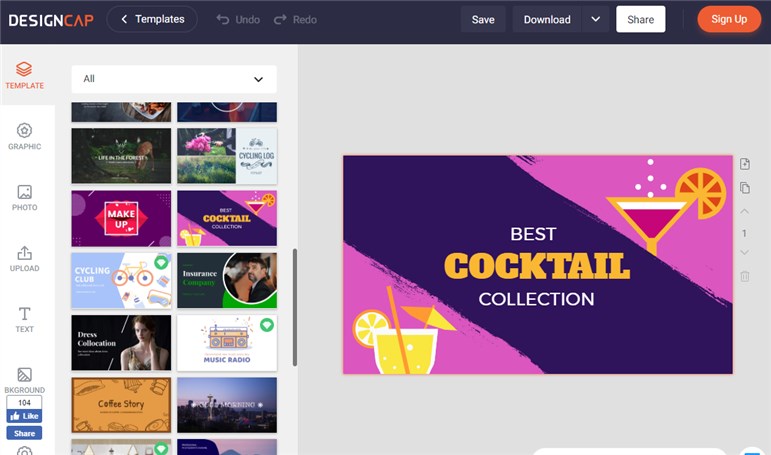 Image Board: Make a YouTube Channel Art
Step 3. Figure out your video content
A successful YouTube channel is not where you post things randomly and entertain yourself. Successful YouTube channels are about benefiting and entertaining viewers.
Sports, cosmetics, foods, travel, etc., are topics that most people interested in. Pick one of these topics that you can talk about all day long. Here is a list of recommended YouTube video content.
Step 4. Make some videos
It is not recommended that you just upload a video about your topic directly. You need to make a trailer video first.
Similar to the About section, a trailer conveys information about you and your channel. After posting, you can see if what are people most interested about you or the topic. Moreover, the trailer is also a good lead to the first video.
Don't worry if you haven't shot anything, take it slowly. Adjust your camera shooting and try for a few times, you can get good video clips.
As for editing, varieties of easy-to-use video editors are available online. Take FlexClip as an example, it is both powerful and user-friendly. This program helps you trim videos, add music, add voice-over, add dynamic texts, add video transitions in a few clicks. Give it a free trial.
Image Board: Make a YouTube Video
Step 5. Uploading videos
While uploading, you will be asked to fill in a title, description, and tags. These are three vital components for YouTube to know what your video is about and recommend it to viewers who are searching for videos in the same topic. Fill in these three sections carefully and make sure you are using Keywords as often as possible. Doing so, your videos can rank higher on both YouTube and Google, and get more views.
Step 6. Engage with your audiences
Any comments on the videos? Spare some time on replying. The more you engage with your audiences, the more fans you get. Listen to what your viewers said and see if there is anything you can do to improve video quality. Remember, a good video is a video that viewers like.
Step 7. Promote your video
Viewers don't come while you are sitting. Experts have worked plenty of video content marketing ideas. These tips are all proved to be efficient.
Step 8. Optimize video content
Viewers don't always give suggestions directly, so the statistics speak louder. Through tools like YouTube Analytics, you can know where most of your audiences quit and come up with ideas to let viewers stay longer.
Image Board: Use Google Analytics to Optimize Video Content
Step 9. Stay consistent
It may take you a while before your videos get ideal amount of views. Don't dishearten, make sure you are uploading videos on regular basis during the tough period. Eventually, you will find your video spreads among the people.