Everybody knows YouTube; if not everyone, at least 2.6 billion Internet users do. Interestingly, YouTube users account for 42.9% of all Internet users, and the number keeps growing as time goes on. It might interest you that YouTube had a 30% increase in revenue in the last four years, which accounts for $28.8 billion in annual earnings in 2021. The numbers are not going down, just as the number of users keeps increasing. So, from the look of things, it looks like YouTube will be with us for a very long time, helping individuals and businesses succeed in many ways.
So, talking about ways YouTube is helping businesses succeed, content creators on this platform have been given a chance to make a living off the YouTube platform. They can now put ads on their videos to monetize the content. This has become a new norm among those with huge YouTube channel subscribers who receive thousands of viewers on one of their contents. This set of video content creators often goes home with thousands of dollars monthly from the ad they placed on their videos.
There are some stunning YouTube video templates: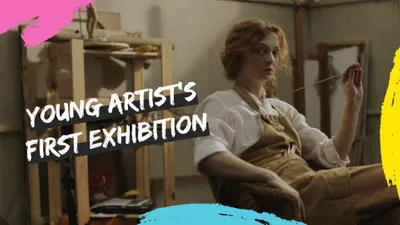 How Much You Can Earn By Putting Ads on Your YouTube Videos
This is always the question on the lips of prospective YouTube content creators. The truth is that there is no limit to what you can earn as a content creator on YouTube. There have been situations where YouTube channel owners earn as much as $1000-$10,000 monthly on average. Other times, people make up to hundreds, even millions of dollars monthly from ads and other deals on their videos.
Although there has been skepticism about the amount a YouTuber earns per click. Reliable sources believe that an average YouTube earns between $0.01 - $0.03 per view with AdSense. This can also amount to $0.18 per view on average. So, the actual amount the company pays you depend solely on different factors. Some of the factors include:
1.The number of views the video generates.
2.The number of clicks the ad generates.
3.The quality of the ad.
4.Adblockers and length of the video.
What are the Requirements for Putting Ads on Your YouTube Videos
Unfortunately for some people, not every video is eligible for an ad; there are requirements every prospective ad applicant must follow. The first step is to join the YouTube Partner Program (YPP), and every other thing depends on the performance of your videos. The more views it gets, the more money you make. Other requirements include that:
The YouTube channel must have at least 1000 subscribers.
The YouTube channel may have at least 4,000 valid public watch hours in 12 months.
The YouTube channel owner must reside in a location where the YouTube Partner Program works.
The YouTube video must have an AdSense account linked to it.
The YouTube channel does not have active Community Guidelines strikes.
The YouTube channel must comply with 'all' the company's monetization policies.
The YouTube channel must undergo a 2-Step Verification process on the Google Account linked to the YouTube channel for safety.
How to Put Ads on Your YouTube Video
Having mentioned the requirements needed to monetize your videos, let's take you through how to put ads on YouTube videos. Follow the steps below to get this done:
Step 1
Sign in to YouTube. You can also call the Google search page, click the profile moniker on the top right of the Chrome browser, and then click on the YouTube icon if you are already logged in with the same Gmail you used for signing up for the YouTube channel.
Step 2
Go to YouTube Studio. In the left menu, select "Content."
Step 3
Select a video. In the left menu, select "Monetization."
Step 4
Choose the type of ads that you want to run. And click "Save." And you are done.
How to Put ads on YouTube Videos
Bonus Tip: How to Create an Excellent YouTube Video
While most YouTubers celebrate their channel's monetization approval, that doesn't mean they should relax. That's where the hard work should start; you must make the right video to fit the right quality. And to do this, you need the perfect YouTube video maker to pull it off, and that is where we like to introduce FlexClip. FlexClip is the world's most used video and image editing tool developed to make good and fast YouTube videos.
It comes with beautiful YouTube video templates that fit into every video niche, e.g. business, entertainment, animation, etc. It also has advanced editing features to blend your video into what you want; some of these editing features include trimming, filter, animation, PIP, etc. With a YouTube video creator like FlexClip, you won't be short of ways to thrill your audience.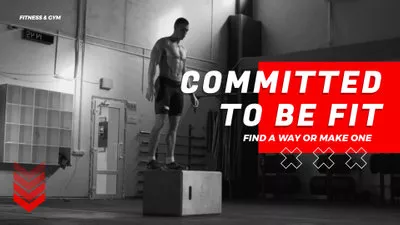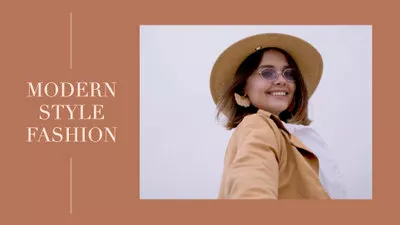 Can't Miss: Make a Good YouTube Video in a Few Steps>>
The Bottom Line
Ads on YouTube can be a goldmine if you put your mind to building your audience base. But we must warn against buying leads; it can hurt your algorithm and, thus, face a ban from YouTube. Again, to whom much is given, much more is expected – if your YouTube account has been approved for monetization, you must augment the quality of your video. To do this, you need a YouTube video maker that works; make it FlexClip and be glad you did. Please like and share this post to get to a wider audience.