Videos outperform static images when it comes to social media. This is because videos offer a more interactive and dynamic experience, where viewers can engage with the content and better understand the story or message being conveyed. Luckily, with technology development, many tools spring up to help you convert images to videos using AI technology.
Want to search for an easy solution that can generate videos from images? Look no further! Here we've gathered three best AI photo-to-video makers to simplify how you unleash creativity. Let's check the list right now.
Awesome Videos Generated from Photos You Can Refer: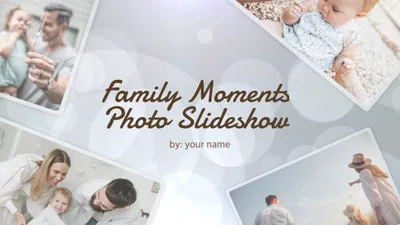 Family Moment Collage Slideshow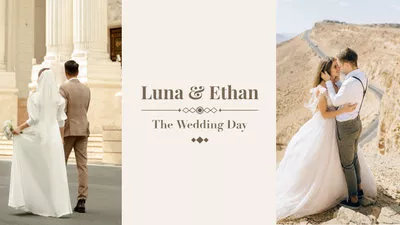 White Wedding Photo Gallery Slideshow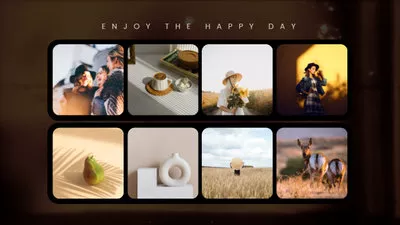 Universal Film Memory Photo Collage Slideshow
Golden Christmas Light Happy New Year Tree Photo Collage Slideshow Greeting
Also interested in: The Best AI Video Generator from Image Online for Free>>
FlexClip - The Best AI Image to Video Maker Online
Suitable for: People who want to turn photos into slideshow videos with text, transitions and music.
FlexClip is an AI photo to video online generator that takes a series of photographs and converts them into a video format, where each picture is displayed for only a fraction of a second. It typically allows you to add transitions, music, text and other effects to create a dynamic and visually appealing video slideshow.
Besides, AI-driven editing tools like AI image generator and background remover are all available that you can use to make videos more engaging for free. Whether you're tech-savvy or a newbie who wants to convert images to videos, this AI photo to video maker can always lend you a hand.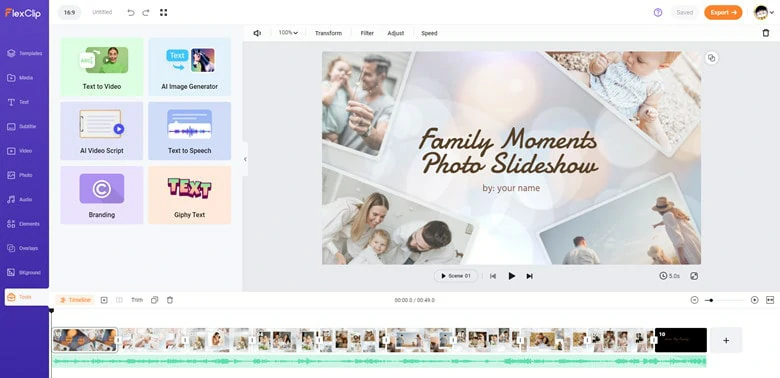 AI Image to Video Generator - FlexClip
FlexClip has a gigantic collection of template libraries to give you a blueprint of your video that can be used for various purposes, such as creating presentations, showcasing memories or even for social media content creations. All the template presets include background music, text and fantastic effects and they're free-to-use and customizable.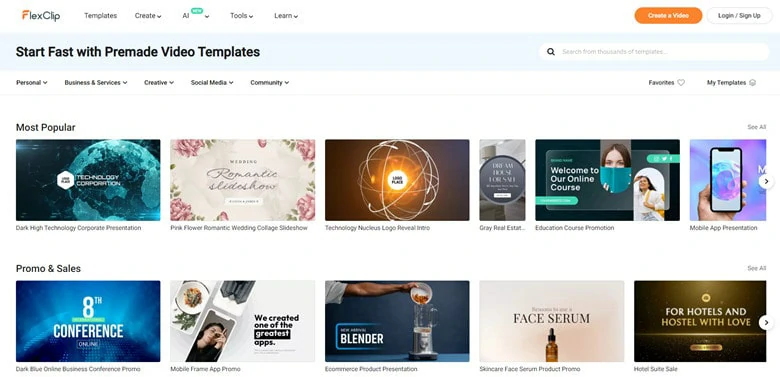 Awesome Video Template of FlexClip
AI voices are widely used in videos. Here a feature called text-to-speech in FlexClip can specify the entered text and transform it into a realistic-sounding voice. It includes 140+ languages with different accents, avatars and styles to match all your needs. What's more, you can also apply the auto subtitle tool to generate a subtitle for your video.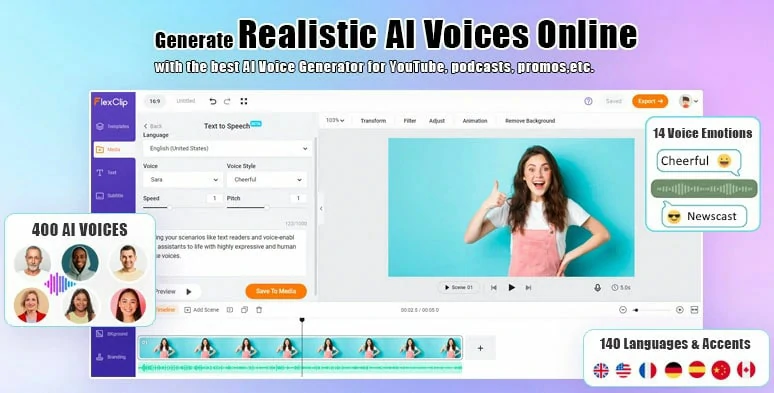 AI Voice Feature of FlexClip
FlexClip offers 7M+ royalty-free videos, photos and soundtracks from popular stock sites like Storyblocks, Unsplash and GIPHY. Moreover, various text presets, animations, overlays and elements to bring your photos alive! Easy to find and free to use.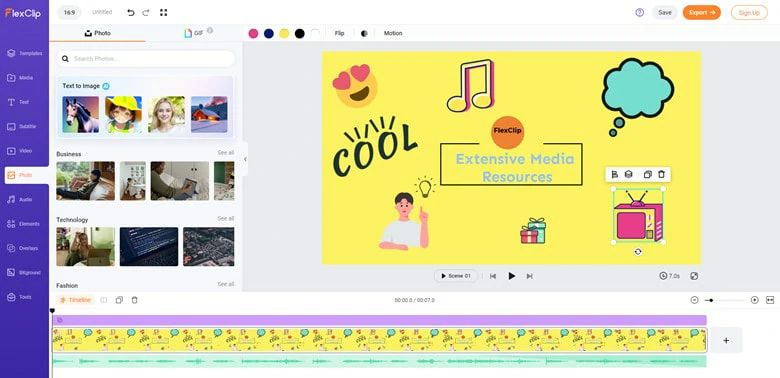 Media Stock of FlexClip
How to Convert Photos to Video AI Free Using FlexClip
Step 1
Upload Your Photos
Under the Media panel, import images from your PC, Google Drive and even mobile phones. Once they're loaded, drag them to the timeline and animation effects will be added to your photos by default.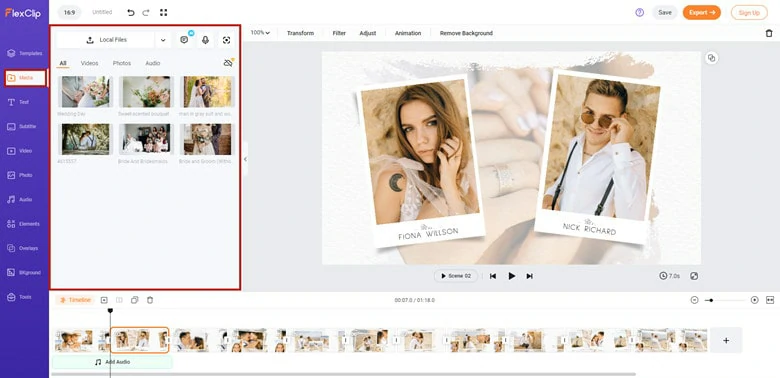 Upload the Photos to FlexClip
Step 2
Add Transition and Music to Your Photo
Transitions give your photo videos a smooth flow and add more fun. Hit the "-" between two photos and add a transition effect you like. After that, go ahead to the Music panel and pair the suitable soundtrack to level up your photo videos.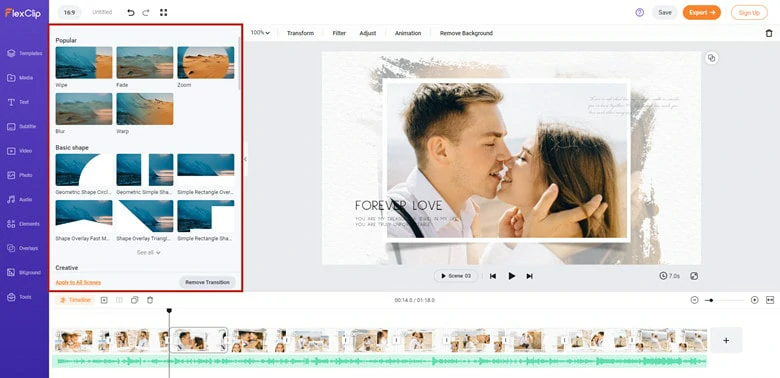 Add Transition and Music to Your Photo
Step 3
Use AI Tools to Perfect Your Photo Videos
Take advantage of the text-to-speech tool and auto subtitle function to perfect your photo videos. All you need is to hit on the Generate icon and Al machine will do the rest.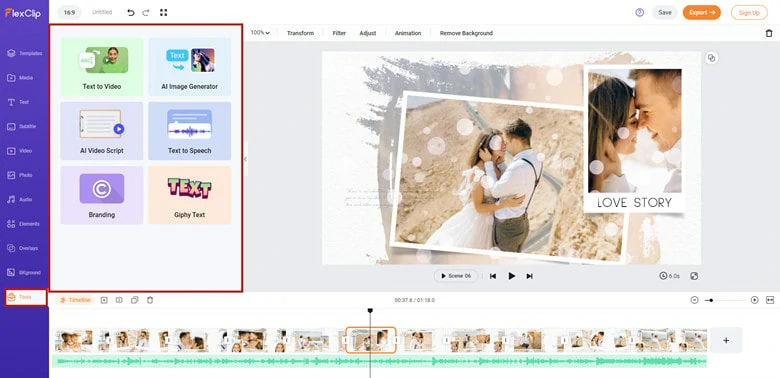 Perfect Your Photo Videos with AI Tools
Step 4
Preview and Export
Preview the slideshow video to see if everything goes right. When it's over, tap on the Export icon to save the videos or directly post on social media platforms or share with a clickable link.
Pricing:
Free: export 720p video; maximum 12 projects online storage; create videos up to 10 mins.
Plus ($9.99/m): download videos in 1080p; unlimited video length; upload custom font; 30GB cloud storage.
Business ($19.99/m): 100GB cloud storage; save up to 200 templates; 1TB video hosting storage.
HeyGen - Turn Images into Talking Head Videos Online
Suitable for: People who want to make funny talking head videos with photos
HeyGen is the perfect tool for anyone who wants to turn their static images into realistic talking head videos with facial expressions, text and audio. It uses a wide range of AI-powered technologies to recognize your face, apply lifelike facial expressions and animate it with voices of your choice: either choose a preset voice or directly add a voiceover to make your videos come alive.
Its lip-syncing feature is jaw-dropping. Once you enter the script, it automatically matches the speaker's lip movements with the generated audio, making the visual natural. On top of that, there are 300 voices in 40+ popular languages and various custom templates to help you unleash creativity with ease. Thanks to its intuitive interface, making a funny talking photo online for social media is easy.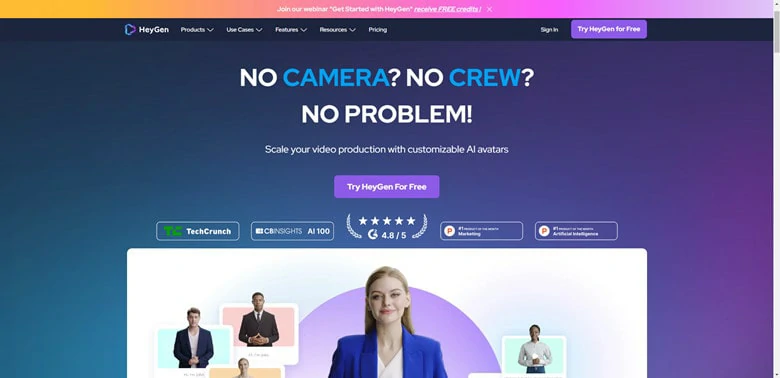 AI Photo Speaking Generator - HeyGen
How to Turn Photos into Talking Head Videos with HeyGen
Step 1
Go to the HeyGen website and upload the portrait photo you wish to animate.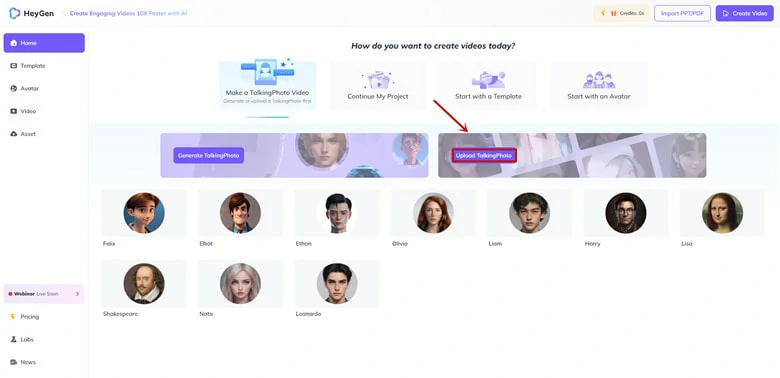 Upload the Portrait Photo You Wish to Animate to HeyGen
Step 2
Create a video with your avatar or select a ready-made avatar preset.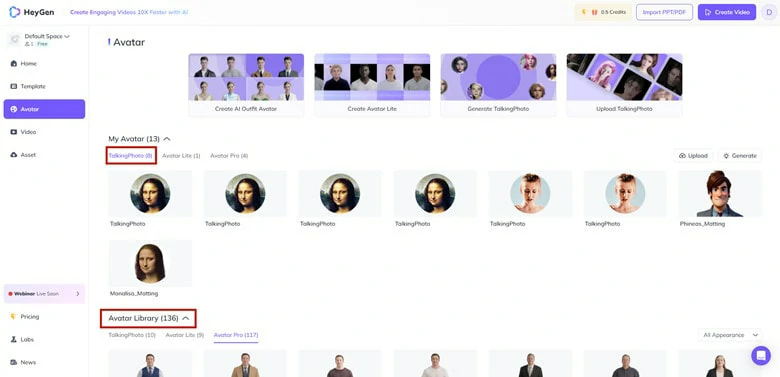 Create a Video with Your Uploaded Avatar
Step 3
Input text to generate videos, at least 10 characters.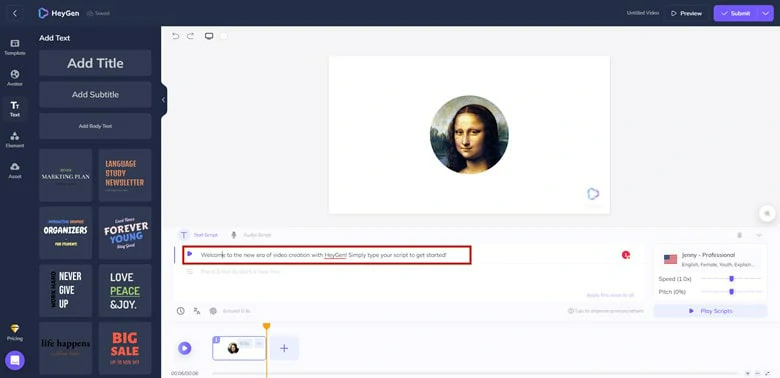 Input Text to Generate Videos with This Avatar
Step 4
Select the voice you like or directly use your audio.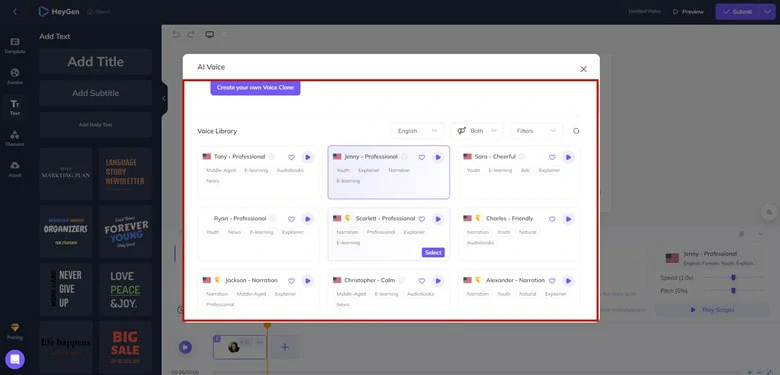 Select the Voice You Like
Step 5
Submit your video and wait for the rendering process.
Step 6
Download the talking photo and post it on social media.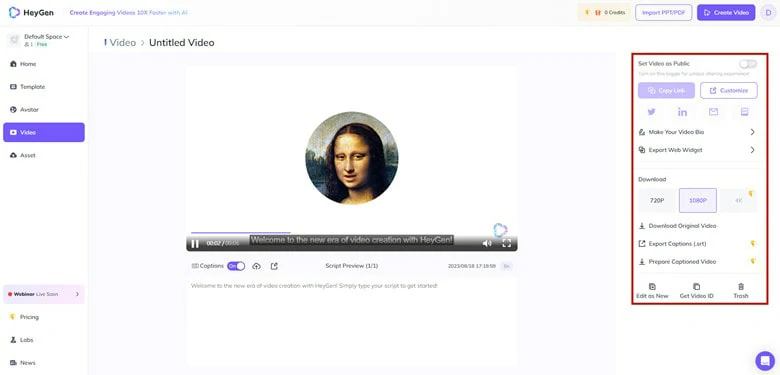 Download the Generated Talking Head Video
Pricing:
For HeyGen users, there are 4 plans for them to select from.
Free: 1 free credit (generate 2 talking photos); 120+ avatars; 300+ voices.
Creator ($24/m): 15 free credits per month (able to produce 30 talking photos); premium voices; auto caption.
Business ($72/m): 30 free credits per month (create 60 talking photos); 20-min max duration per video; 4k resolution; brand kit.
Enterprise (custom price): offer tailored plan according to your actual needs.
LeiaPix Converter - Convert 2D to 3D in Minutes
Suitable for: people who like to generate animated videos with 3D lightfield images.
LeiaPix is the world's first converter to turn any of your favorite 2D images into beautiful 3D Lightfield images that look like animated videos. With a clean interface and AI technologies, it offers features like animation effects, such as animation length, style, focus point and more, giving you full control in personalized editing.
After editing , there are various popular formats to choose from including GIF, MP4, LIF, SBS, Facebook 3D and Depth Map. Besides, social media sharing paths like Facebook are ready for you to show off the creation instantly. No editing experience is needed to convert images into 3D projects.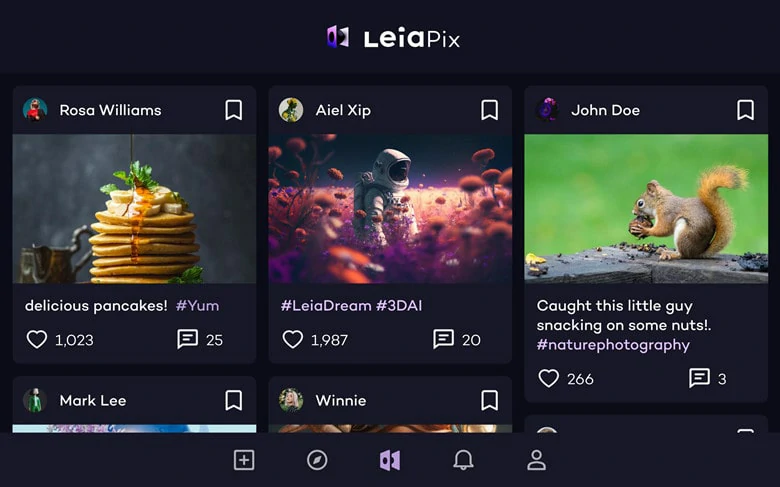 AI Photo to Motion Video AI Maker - LeiaPix Converter
How to Convert 2D Images to 3D Creation with LeiaPix Converter
Step 1
Visit https://convert.LeiaPix.com/ and upload your desired photos to this photo to video AI maker.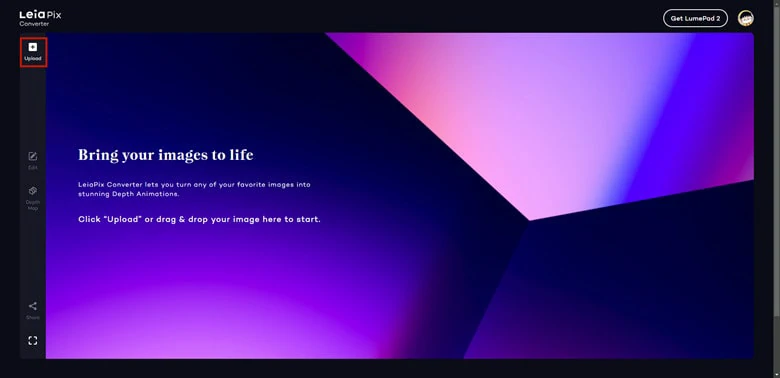 Upload Your Photo to LeiaPix Converter
Step 2
Preview the generated 3D images and customize the animation settings as you need. For advanced adjustment, move to the Depth Map panel and edit in detail.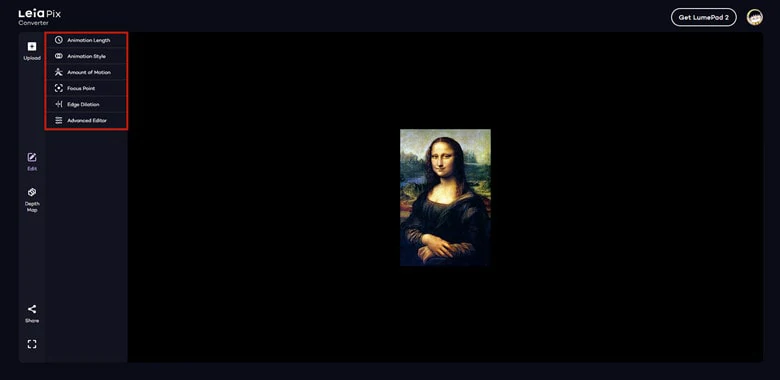 Preview and Customize the Animation Settings
Step 3
When it comes to an end, tap on the Share icon and export your videos in desired format.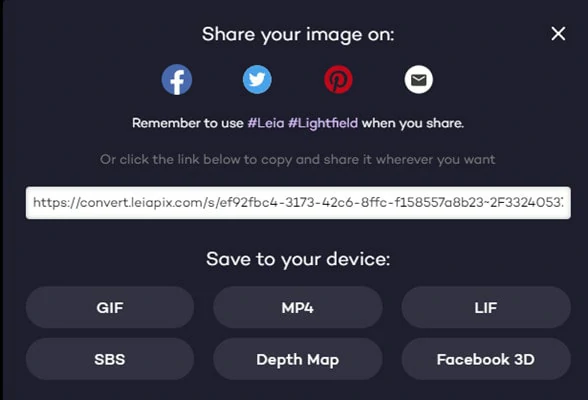 Share Your Generated 3D Image Video
Note: According to LeiaPix Converter's official website, it says, "You may not reproduce, duplicate, copy, sell, resell, visit or otherwise exploit for any reason any part of the Services for any commercial purpose without the express written consent of LeiaPix.
Pricing:
It's a free-to-use AI photo to video converter online.
The Bottom Line
Converting photos into eye-catching videos is easy especially with the right AI photo to video tool. Here we've take you through 3 best photo to video makers targeted at different usage purposes. In a nutshell, FlexClip is ideal for creating slideshow-like videos with a series of photos. While HeyGen excels in turning a static image into a funny talking head photo with a one-click operation. Finally, LeiaPix is superior in transforming 2D images to 3D animated videos. Now make your decision and unleash your creativity right now.