A movie intro or film opening is the initial 10-20 second scene that introduces the film production company and more importantly, it sets the tone for the entire movie and gets audiences ready for the story or adventure unfolding.
In this post, we briefly discuss what makes a great movie intro and introduce you to 3 online movie intro makers and their dazzling movie intro templates that can help you easily make cinematic movie intros in minutes.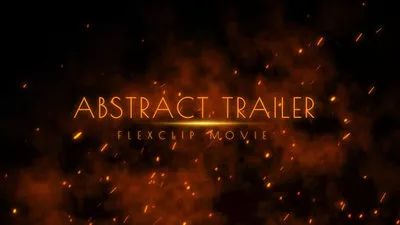 Abstract Golden Movie Trailer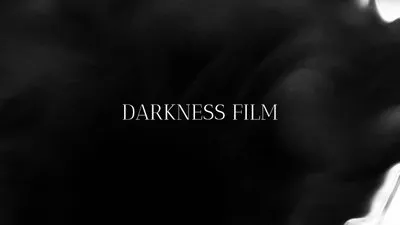 Black And White Paint Ink Film Credit
Here's What You Will Learn:
How to Easily Make a Cinematic Movie Intro by Online Movie Intro Makers
Also, read the 10 best hacks to make cinematic videos.
What Makes a Great Movie Intro
To make a mesmerizing movie intro, it's far more than listing the film production company, film director, and camera crew, etc. Here are 3 proven strategies that can help you make a great movie intro.
Make Your Presence Felt. A movie intro is built to hook the audience in the first 20 seconds. So, whether your film company's logo appears over the lofty summit like what Paramount Pictures does, or an animated lamp is employed to represent a letter of your company as shown in Pixar's movie intro, or please give full play to your creativity and make viewers instantly remember your brand.
Classic movie Intro of Paramount Pictures
Match the Tone with the Movie. To make the movie intro consistent with the theme of the movie, you also need to color grade the movie intro accordingly or use a particular font or color scheme and sound effects to blend the intro with the body of the movie perfectly.
A case in point is that Warner Bro redesigned its logo,added the dense clouds and vintage fonts and thunderstorm sound effects to fit the theme of movie 300, an American epic historical action film. All these adjustments not only instantly caught viewers' attention but also reminded viewers of the heroic resistance of 300 Spartans against the Persians' invasion.
The tailormade movie intro for the movie 300 by Warner Bro
Introduce the Story Differently. Instead of telling the story in chronological order, you may create suspense at the beginning of the movie to hold viewers' attention or use a flashback, or even a third-party's narration to offer the background of the storyline.
In the vampire romance movie "Twilight", the director masterfully employed suspense, the female protagonist's self-narration, and retrospection to hook the audience and prompt you to find out what has happened to the main character Bella.
The movie intro of vampire romance movie—"Twilight"
How to Easily Make Cinematic Movie Intro by Online Movie Intro Makers
Now, you know the secret of making a great movie intro. It's time to put your vision and creativity into reality. To do so, you need a versatile video editor. For seasoned videographers, go with Adobe After Effects, and Premiere Pro.
But, for entry-level movie fans or vloggers, using a free online movie intro maker and its fully customizable movie intro templates would cut tons of time for editing and allow you to fully unleash your creativity in a breeze.
Here, we've tested 3 flexible online movie intro makers and would like to introduce you to them. So, let's dive in now.
1. FlexClip Movie Intro Maker
FlexClip is a feature-packed movie intro maker that enjoys hundreds of designer-made movie intro logo templates and over 4 million HD stock assets, including thousands of royalty-free music and sound effects. It's feature-packed and exceedingly easy to use for everyone and there is no software to install.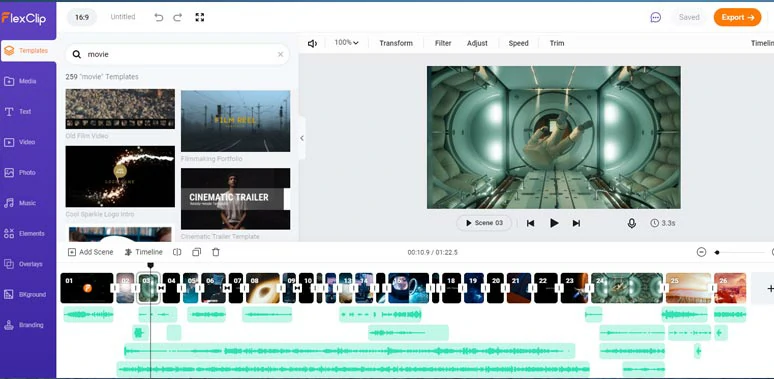 Create cinematic movie intros by FlexClip movie intro maker online.
Besides, you may also find extensive fully-customizable and cinematic movie templates, such as movie intros, film credits, movie trailers, etc. You can easily drag and drop your clips to customize a gripping movie intro that fits the tone of your movie and hook the viewers in the first 3 seconds.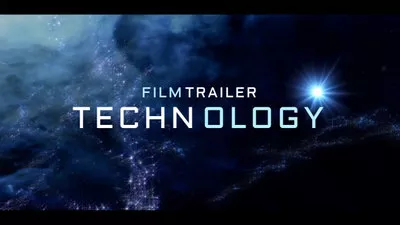 Tech Movie Trailers Technology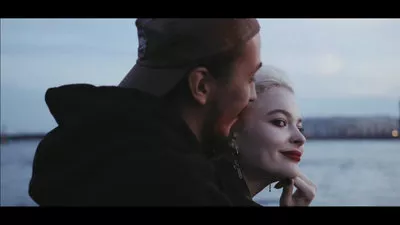 Golden Movie Style Proposal Video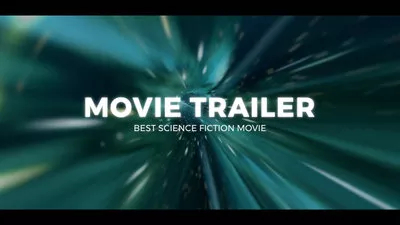 Sci Fi Movie Trailer Template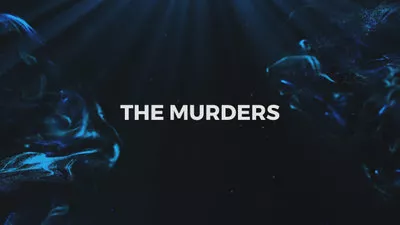 Upcoming Suspense Movie
What's more, you can apply realistic effect overlays like smoke, fire, lens flare, film grains, etc., to your clips or add iconic movie intro text animations, such as glossy blurs, stomp, etc, and trending transitions, etc. to add a cinematic touch to your movie intro.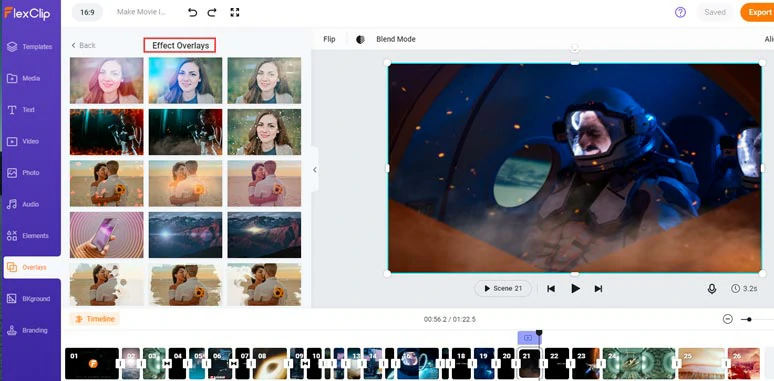 Add fire effect overlay and transitions, etc. to your movie intro.
In addition, as a feature-rich film intro maker, FlexClip also provides you with powerful AI video, image, and audio tools, such as free text-to-speech generator, auto subtitle generator, and image background remover, and video-to-audio converter. So, you can use realistic and cinematic AI voices for the voiceovers of your movie intro and auto-generate the subtitles with styles and amazing accuracy, which will drastically boost your productivity and save you tons of precious time.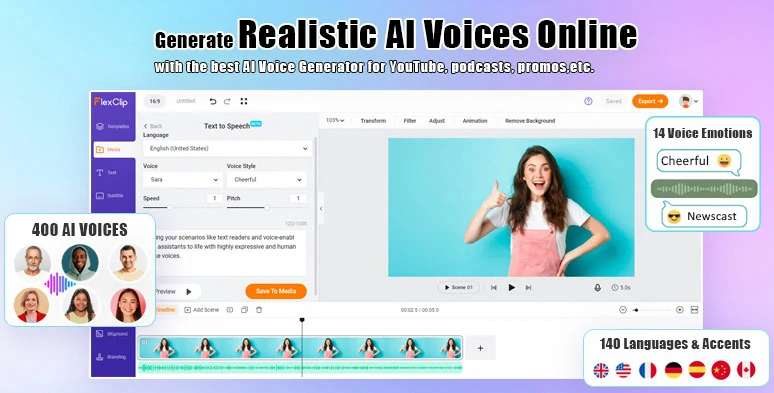 Create cinematic and realistic AI voices for the voiceovers of your movie intro.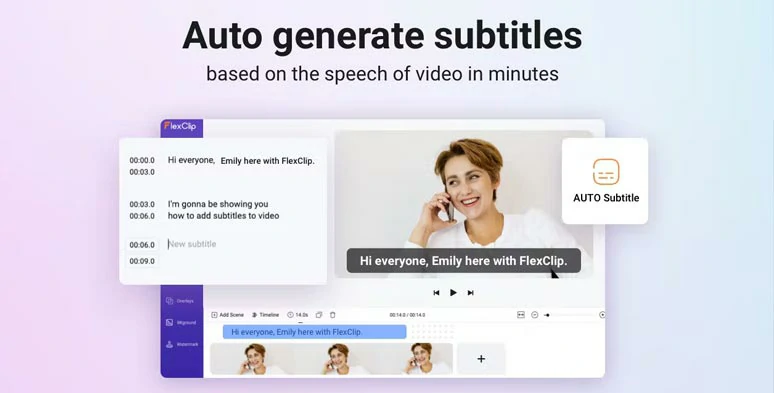 Automatically add subtitles for your movie intros with styles in one click.
How to Make a Movie Intro by FlexClip:
Step 1
Pick a logo intro template
Visit FlexClip's template page > pick a free logo template that matches the tone of your movie > click on "customize".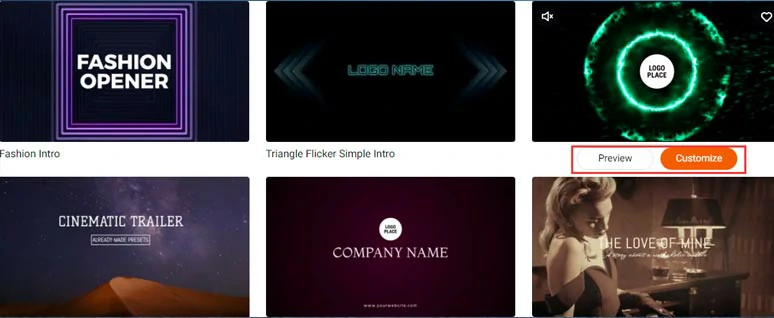 Select a pre-made logo template.
Step 2
Customize the logo for the movie intro
Upload your logo to FlexClip from a PC, phone or Google Drive, One Drive, Dropbox, etc. > click the "picture-in-picture" icon to add your logo over the video > use the "Crop" tool to make the logo into a circle and drag the logo to adjust its size and position > drag the slider inward to trim the duration of the logo. So it can appear in the video at the right time. You may also set the logo animation.

Add the logo and customize its motion, style, and duration.
If you have missing shots, you may use FlexClip's royalty-free HD stock videos to create the scenes you need. Hit the "Video" and enter the keyword > access to 4 M HD videos and add the proper video to each storyboard. Of course, you may use your video footage as well.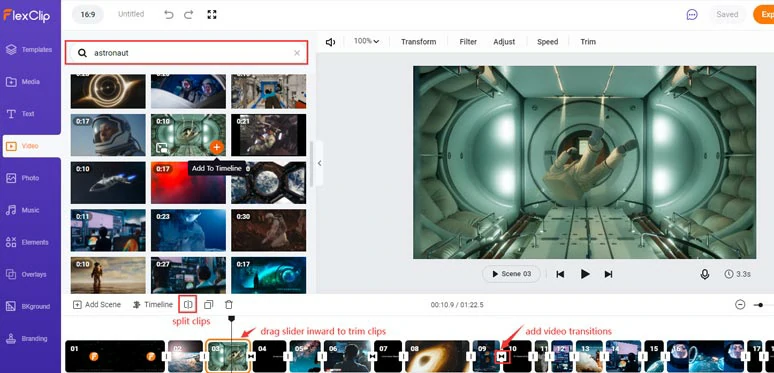 Add more scenes either from stock videos or your clips.
You may also add a video as an overlay over a video to create the picture-in-picture effects. So, it will help the storytelling for your movie intro.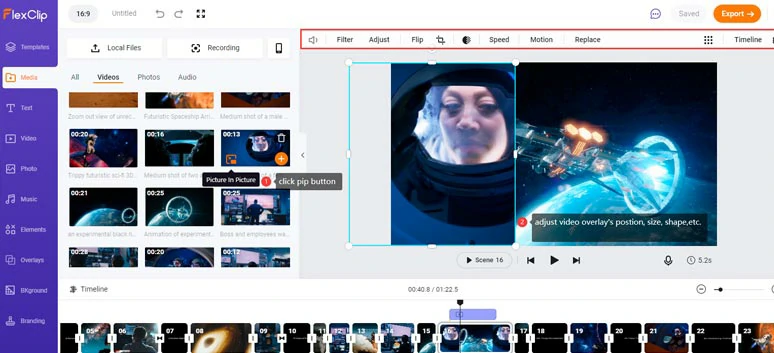 Add two clips side by side to create picture-picture effects.
Step 4
Add text animations
To quickly introduce the settings of the movie to the viewers, you need the help of cinematic movie intro texts. With FlexClip, you can do it like a no-brainer.
Hit the "Text"' icon on the left sidebar > select from hundreds of designer-made text templates, ranging from news titles, callout titles, location titles, quotes, comics, etc. > customize its fonts, color scheme, animations, styles, duration, etc. They will surely get your creative juices flowing and help you make a Hollywood-like movie intro.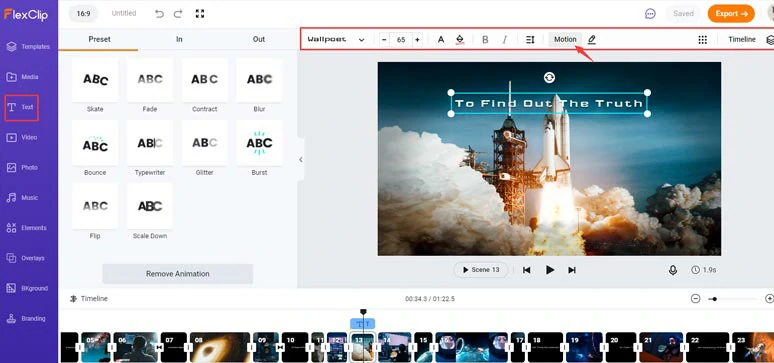 Add animated texts templates and customize the details.
Step 5
Add cinematic music & sound effects
To evoke the viewers' emotions and get them connected with the characters in the movie, using the right music and sound effects matters a great deal. FlexClip's royalty-free music library offers you thousands of music and sound effects for you to choose from. So, it is a one-stop solution that saves you tons of time for finding the proper music online and helps you avoid unwanted copyright issues.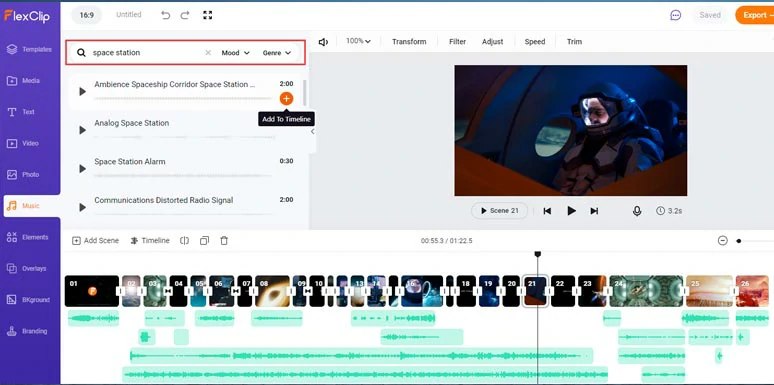 Add multiple layers of free BGM and sound effects to the movie intro.
Here is the resulting movie intro created by FlexClip:
Signal--a sci-fiction movie intro made by FlexClip.
Done with the editing, preview it before exporting it into 1080P MP4 to your local computer. Or directly share it to YouTube, Google Drive, One Drive, Dropbox, or even TikTok. A clickable link is also available for your blogs, newsletters or other repurposings.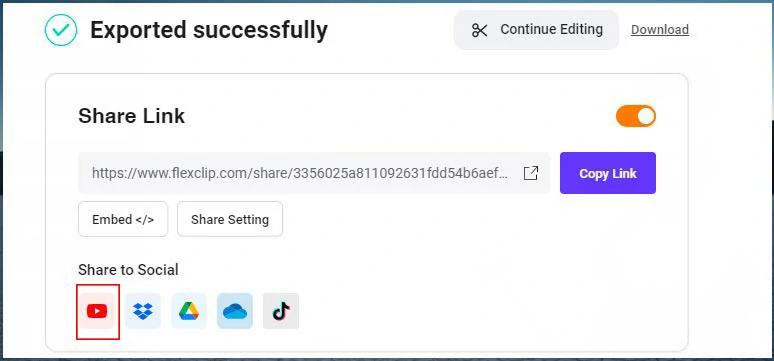 Easily share and repurpose your movie intros.
Limitations:
There is no 3D movie intro template.
2. Renderforest Movie Intro Maker
If you wanna create a mind-blowing 3D logo for your movie intro and use 3D movie intro templates, Rednerforest should be your go-to choice. It offers you hundreds of 3D logo templates and animated templates. So you use pre-made templates to create blockbuster movie intros. While the AI-generated logo is also quite user-friendly if you don't have a customized logo yet.

Create cinematic 3D movie intros by Renderforest
How to Make a Movie Intro by Renderforest:
Step 1
Use Logo Maker to Make a Logo
Go to the 'make logo" tab > enter your brand's name > use AI to generate fancy logos and pick your favorite one > customize the fonts and color > download the logo.
Step 2
Create the Logo Animation for the Movie Intro
Click on the "create video" tab > Intros and Logos > pick a 3D logo template > hit "create now" and upload the newly-made logo and adjust its size and style > output the logo animation video.
Step 3
Create Main Parts of Movie Intro
Head to "Create Video" tab > animation videos > enter keywords "movie trailers" to browse through the proper scene you want > hit "create now" > customize fonts, color, add music
Step 4
Preview and Download
Limitations:
It's not watermark-free for free users.
You can't directly import the newly-made logo animation into the movie intro scenes selected, which is quite inconvenient.
You have no control of the text animations and video transitions. While the music and fonts you can select are limited.
The rendering time for previewing the edited scenes is long and frustrating.
3. Introcave Intro Maker
Unlike the versatile FlexCLip and Renderforest, Introcave is a vast online intro template site. You can find 19 movie intro templates with different themes, such as Dark Clouds, which resembles the vibe of Game of the throne; cool Matrix movie intro template, vintage intro templates and epic fantasy and mummy desert templates, blood drop intro, etc.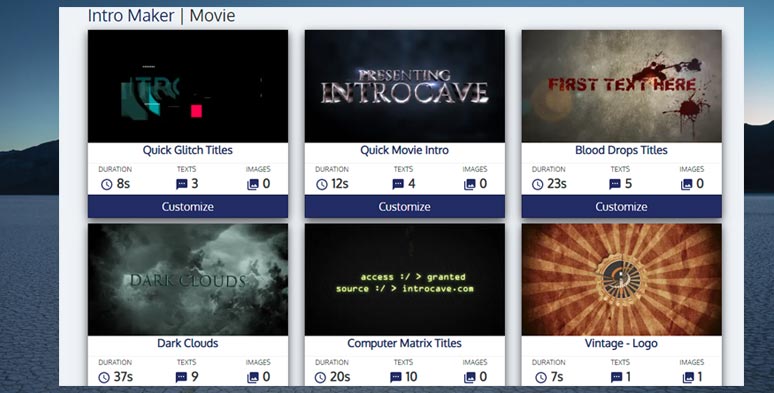 Ready-made movie intro templates of Introcave
How to Make Movie Intro by Introcave:
Step 1
Find a Movie Intro Template and Click on the "Customize" Button
Step 2
Customize the Text
Follow each scene to add relevant texts. It's quite like how a PowerPoint slideshow works.
Step 3
Add Audio to the Movie Intro
You can use the pre-made audio or upload your audio or select from dozens of sound effects in the music library.
Step 4
Preview and Export
Limitations:
Since there is no video editor, you can't customize text animations and video transitions or upload your video footage for editing.
Limited audio library; there is no video and photo library.
No undo button. If you want to adjust the video after your preview it, you have to do it from scratch.
It's not watermark-free for free users.
Now, It's Your Move
| &nbsp | Best Features | Video Editor | Limitations |
| --- | --- | --- | --- |
| FlexClip | 4M+ royalty-free stock assets; fully-customizable logo and movie intro templates; quick rendering time | Magnetic timeline; cinematic movie intro text animations, effect overlays, music & SFX, transitions, text-to-speech generator, auto-subtitle generator, image background remover, video to audio converter, etc. | No 3D templates |
| Renderforest | 3D logo and intro templates; AI logo maker | storyboard | with watermark; hard to tweak between logo and scene editing; no control over text animations & video transition; limited fonts and music library; long rendering time |
| Introcave | trending movie intro themes | no video editor | can't edit text animations, video transitions, or edit your video footage; no undo button; long rendering time; with watermark |
So, given the versatility, adaptability, and enormous royalty-free stock assets, FlexClip has the edge over other online movie intro makers. If you have more budget and want to create a jaw-dropping 3D movie intro, Renderforest can a great alternative. Now, start creating your first movie intro.