Briefs: How to make a cool music video and make your music stand out? Select music file, FlexClip free video editor will do the rest for you! Add your own videos, photos or professional visuals from stock library to storyboards. Upload your music and edit your music video in mere steps.
With an impressive/touching MV, a piece of beautiful music will be upgraded to the next level. MV can tell a visual story or present audiences wonderful visuals. Making such a music video doesnt' have to cost a fortune!
It will only cost you minutes to make your own music video, when you have FlexClip video editor. Even if you are a newbie, it will be easy and fun to make a cool music video for YouTube, Vimeo, and other video platforms.
Free tools & apps we'll use:
Part 1: How to Make a Cool Music Video with Footage, Music & Lyrics?
Step 1 Prepare your music, lyric texts, images, videos and move them into a folder.
Step 2 Open FlexClip.com and hit [Start from Scratch].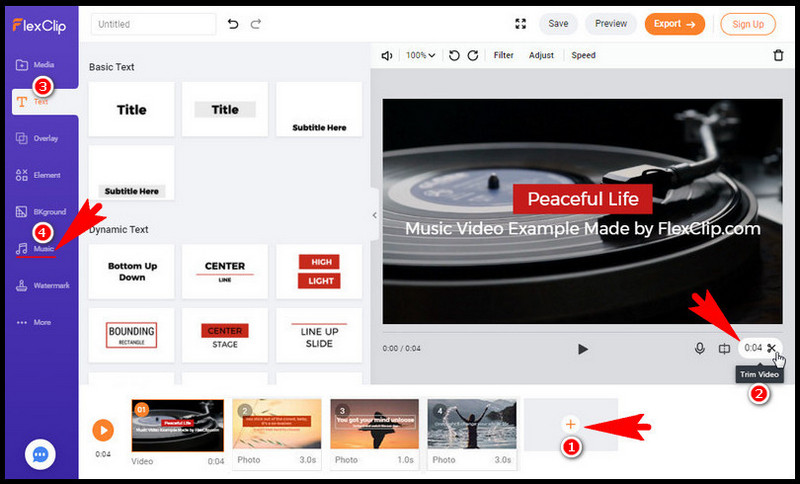 Image: How to make a cool music video easily for free with FlexClip?
Step 3 Upload music.
Step 4 Upload images & videos to storyboards. If you don't lack ideal images and videos, there is a stock library for you to search for professional images and videos for your music.
Step 5 Edit your music video. You can change footage speed, volume, or add lyrics to video.
Tip If your music is recorded live, it may contain noises. Make sure you've removed audio noises for a high quality audio.
How to Make an Awesome Lyric Pictures for Your Music Slideshow?
Lyric music videos are popular these years. Have you watched Talyor Swift's lyric music video - "You Need to Calm Down" on YouTube? That's awesome!
If you want to make a similar lyric music slideshow, we've found another easy free tool that'll help you make awesome lyric images for video: FotoJet.com.
FotoJet has a wide range of cool images for you to choose from! It's way easy to DIY awesome lyric images for a cool music slideshow. Here is how:
Step 1 Launch FotoJet.com, register a free FotoJet account.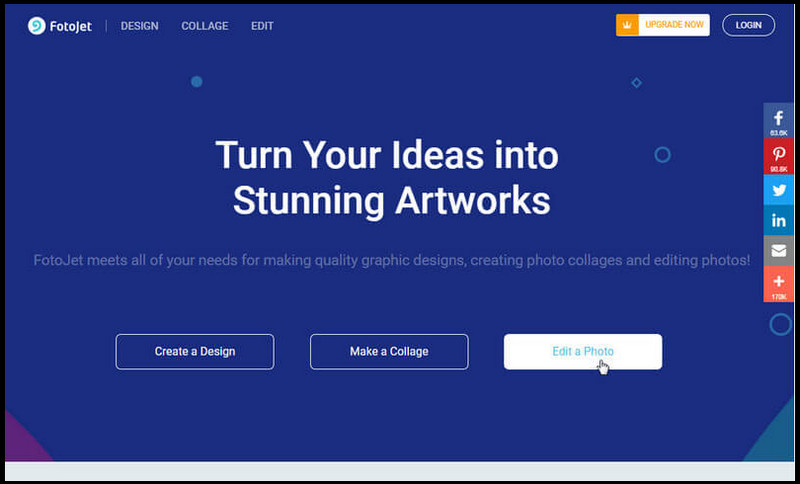 Image: Launch FotoJet to create your music video photo.
Step 2 Search and choose a cool background image for your lyric slideshow.
Step 3 Pick a typeface or a ready-made text template, enter your lyrics. FotoJet enables you to set font, size, color and effect.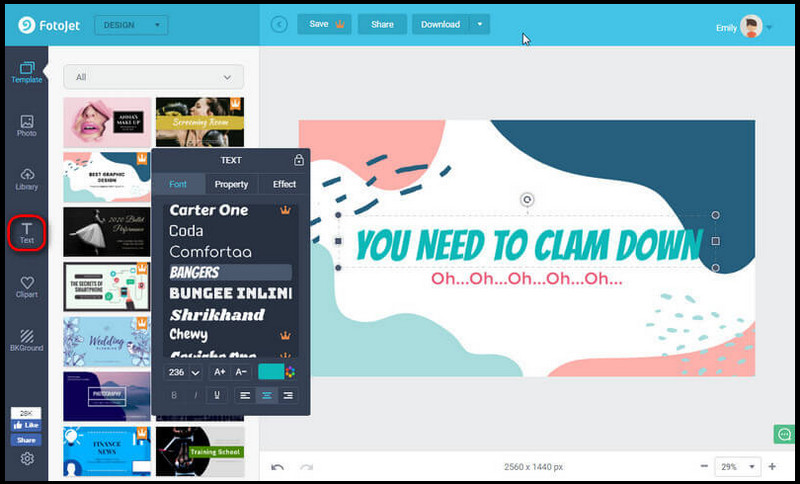 Image: Design your lyric pictures for free in FotoJet.
Tip: About how to sync lyric pictures with music, you can follow "How To Sync Audio And Video For Free" for details.
Part 2: Tricks & Ideas to Make a Romantic Music Video
In order to make a beautiful romantic music video, you need to master some basic tricks of shooting and creating your music video.
#No.1.Use Twisted Story
A twisted story is key to a touching romantic music video. Studying many compelling and moving romantic stories from MV videos, two types of romantic stories resonate with audiences most:
Types:

Type One: Two people are in deep love, but they face some tough/heartbreaking difficulties. Such as, the boyfriend joins the army, or one mother doesn't like the other. But eventually, they overcome the troubles and live happily together.
Type Two: In a love story, there are 3 persons in relation. One is a jackass, which makes the love story torturing and heartbreaking. The end of story varies: a breakup, forgiveness or hatred.
#No.2.Baisc Shooting Tricks
For beginners, you may refer to "Beginner Tutorial: How to Shoot A Cool Video Easily?"
#No.3.Editing Skills
You can use the trick of black & white to deal with those never-get-back moments. Also, you can use a lot of white-balance to make romantic video & photo look more natural, just as high-skilled videographers do.
Part 3: The End
We've compiled easiest tools and tricks for you to create a cool music video. We haven't instanced all possible ways to create a stunning music video, but we believe you will find more of the skills from your experiences.
Indeed, FlexClip and FotoJet are accessible design apps for all people, which give more possibilities in making a creative music video shortly.