This blog shows you how to make a product launch video with a powerful launch video maker coming with templates to absorb more customers step by step so that you can do the same to make launch videos for your own product launches.
The video must be the best way to get attention and deliver all the juicy details about your new products or services and to make sure the message is heard loud and clear.
Launch videos introduce new products or services in a way that customers will remember easily. Make a stunning launch video for your upcoming product to create a killer buzz.
Free Product Launch Video Templates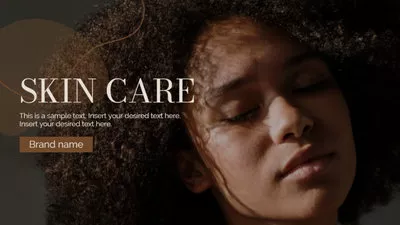 Skincare Products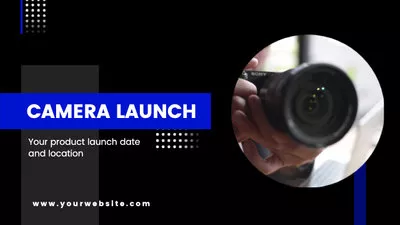 New Camera Launch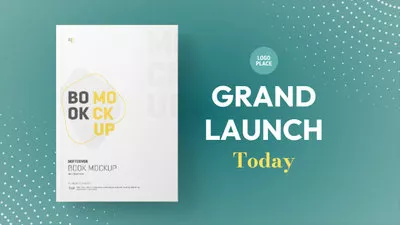 Book Launch Announcement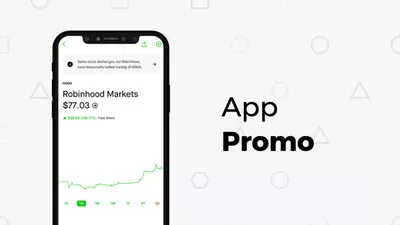 App Launch
Also Read: Best Video Quality Enhancer: Improve Your Video Quality Easily>
How to Make a Product Launch Video Online with Free Templates
Now, let's dive into the detailed steps in creating your own product launch video!
First let's talk about the tools for making a product launch video. Here we highly recommend the free online product launch video maker called FlexClip, as it is powerful yet super easy to use, no video-making experience required to make a professional product launch video!
What's more, this online product launch video maker comes with professional launch video templates, inspiring you to create your own one by customizing them freely.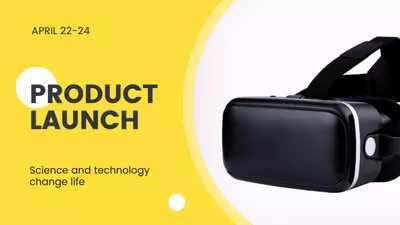 Product Launch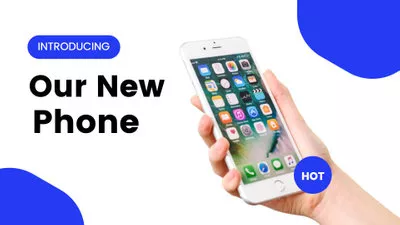 Smartphone Launch
Get inspired? Just turn to FlexClip online product launch video maker to create your own launch video right now. You can start making your launch video directly or begin with a template.
Step 1
Once you access the FlexClip video editing page, go to the Templates section and scroll down to pick one video template you like and apply it to the Timeline.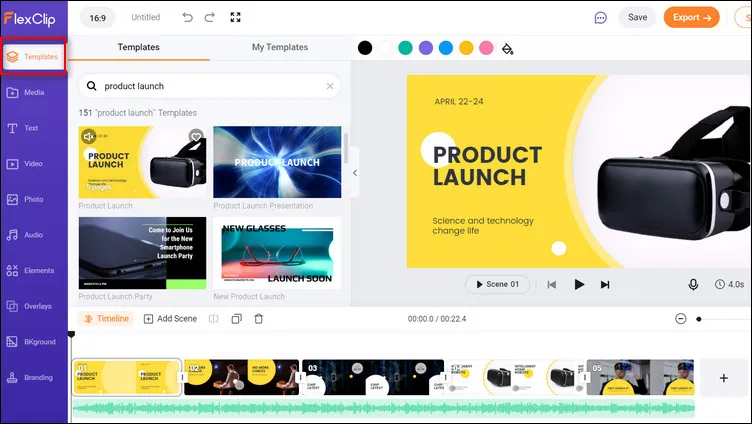 Make a Product Launch Video with Free Template - Pick a Template
Step 2
Switch to Media to upload your product launch video footage from your PC or phone. After that, drag and drop them to replace the default visuals in the pre-made launch video template.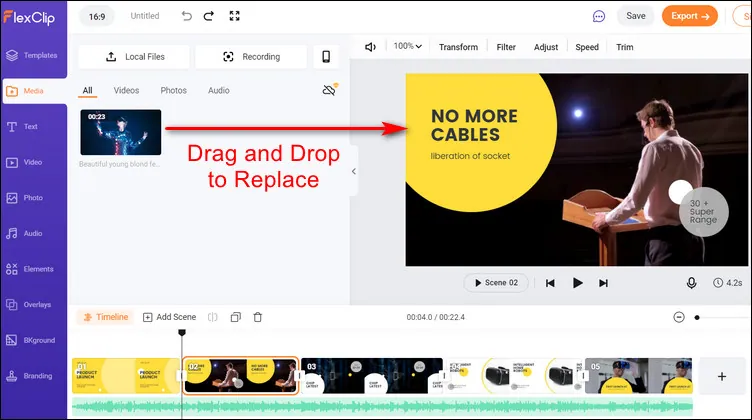 Make a Product Launch Video with Free Template - Replace the Default with Your Media
Step 3
Now, you can customize the text information in the template, just double-click the pre-made texts > type in your texts and customize their font, style, and color > click the Motion tool and select an effect to animate the text. Or you can go to the Text tab in the sidebar to
add multiple text
to the launch video.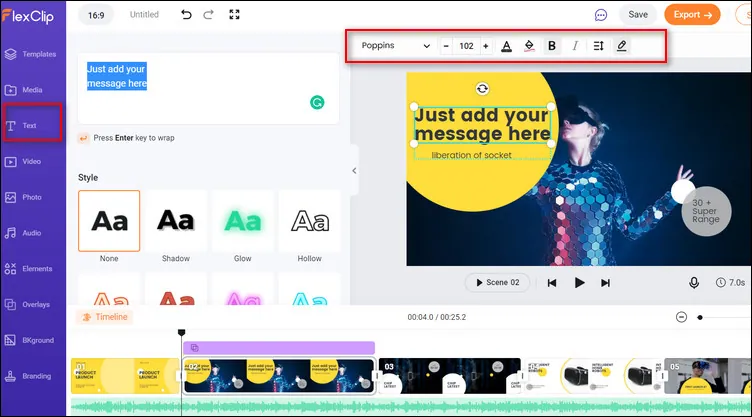 Make a Product Launch Video with Free Template - Customzie Text
Step 4
Go to the Audio section to pick the background music or some sound effects for your product launch video, or you can also upload and add your voiceovers.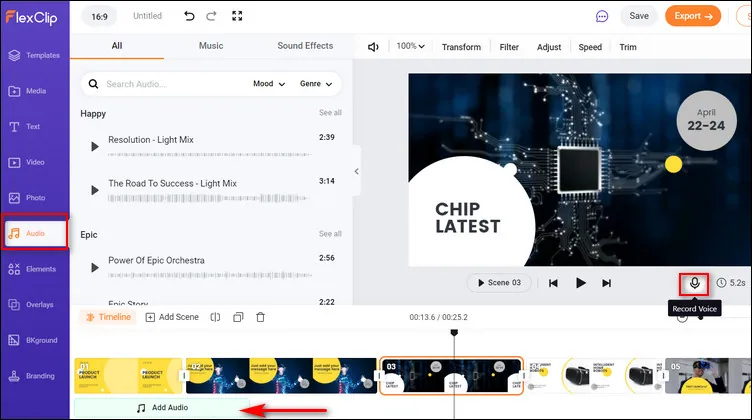 Make a Product Launch Video with Free Template - Add Sound
Step 5
Make more edits and add special effects to level up your product launch video!
Video transitions
, cool pip effect, interesting overlays,and more are waiting to be applied.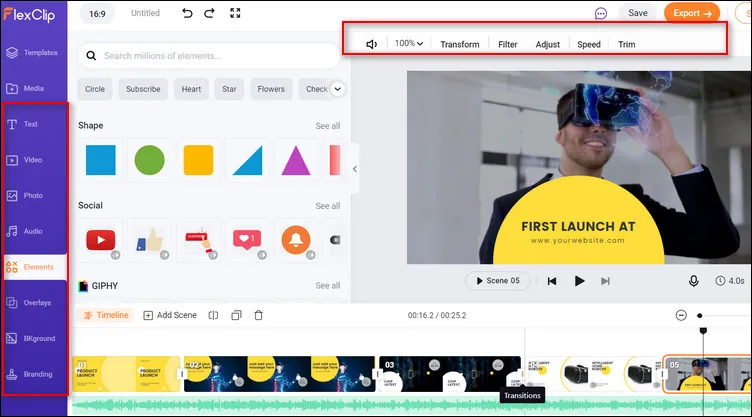 Make a Product Launch Video with Free Template - More Edits
Bonus Tips: 5 Elements Launch Videos Must Include
To make a perfect Product launch video, you'd better include the following 5 elements in your product launch video:
Intro for your launch video
Main feature demos for your product
Sub-feature demos for your product
List of more features of your product
The outro of your launch video
✓ Intro - Keep things simple with the intro, showing your product's name and your logo on the first frame, followed by its one-liner description. The intro can't be longer than 5 seconds.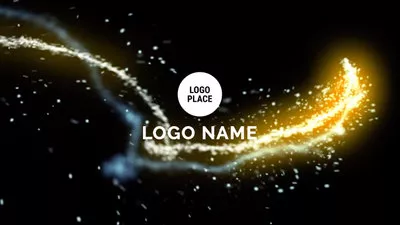 Fly Fireworks Light Intro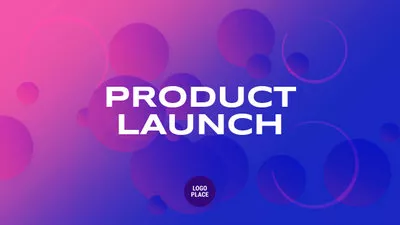 Product Intro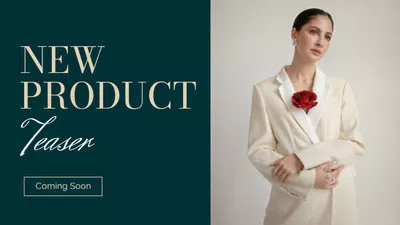 New Product Teaser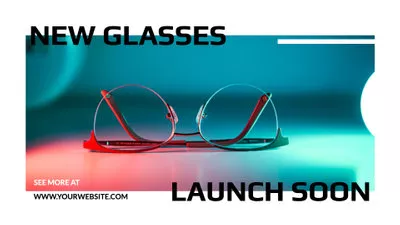 New Product Launch
✓ Main feature demos - For the main feature demos of your product, 2 to 3 of them is better, and each of them featuring a demo clip about 5 to 10 seconds long.
✓ Sub-feature demos - For the sub-feature demos, each clip should last about 1 to 3 seconds.
✓ List of more features - There should be a list of about 5 to 10 features in this segment of the video.
✓ Outro - Like the intro, you should make it simple. End your launch video with the logo and name again. Don't forget to include a CTA in the outro, such as asking the viewers to learn more by visiting your website.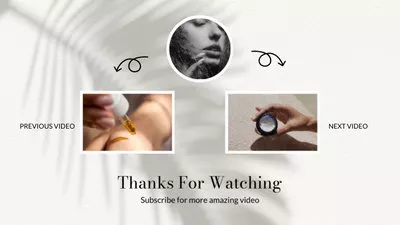 Follow Me Youtube Outro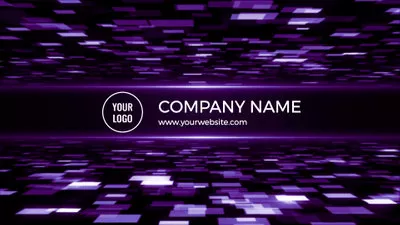 Purple Outro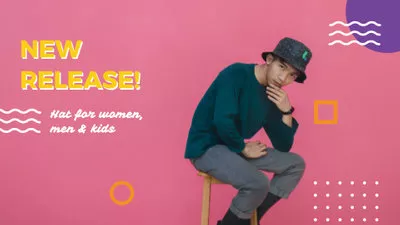 Hat Launch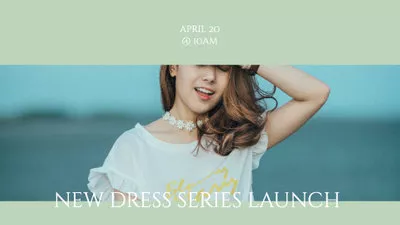 New Dress Launch
Adding your logo to the intro and outro of the product launch video is an effective way to promote your business brand, and designing a unique logo makes your brand more impressive.
DesignEvo
can help you create a professional logo with great ease. All kinds of your logo needs will be covered in DesignEvo -
mobile logos
,
fashion & beauty logos
, and more business logos.
These are five elements you won't miss in your launch video. According to these five elements, and follow the detailed steps to make your own launch video to crush your next product launch.