This post will show you how to speed up TikTok pictures and make a fast TikTok photo slideshow. Follow us and learn how to make pictures faster on TikTok.
Thanks to the powerful features, making a slideshow on TikTok has never been easier. However, the TikTok slideshow is limited in some ways. For example, the slideshow standard speed of each slide is a fixed length of 2.5 seconds when you use the conventional upload method from the gallery. So what if you want to make the photo slide faster on TikTok?
Frankly speaking, TikTok does not have the direct option to speed time on the TikTok slideshow, but we can try some workarounds to make a fast TikTok photo slideshow. So, stay with us and find the solutions.
Contents:
Free Video Templates for Your TikTok Inspiration: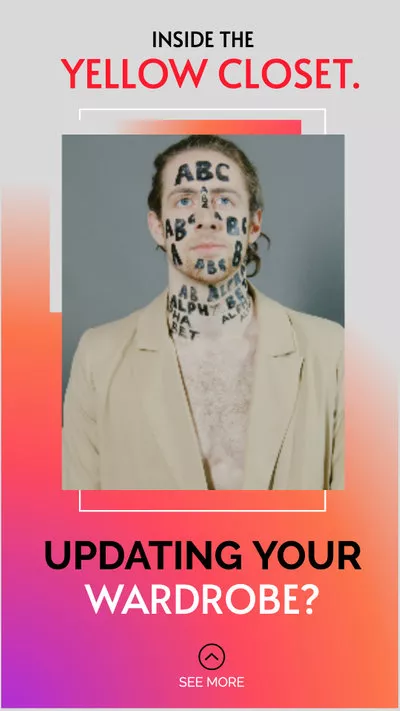 Tiktok Clothing Ad
Daily Life
Simple Tiktok Outro
Also Read: How to Edit Photo Duration on TiKTok>
Method 1 How to Make TikTok Photo Sideshow Faster with Templates
Unfortunately, when you try to speed up a photo slideshow on TikTok, never find a button that will allow you to adjust the slideshow's speed itself. But, you can use the TikTok slideshow templates that have a fast transition speed between images to achieve a fast slideshow on TikTok.
The common way we use to create faster photo slideshows on TikTok is utilizing these TikTok templates, which help us speed up the inserted photos and create a fast photo slideshow on TikTok. Let's learn how we can make TikTok photo slideshows faster using templates.
Step 1
Open the TikTok app on your device and click on the Plus icon from the bottom navigation bar.
Step 2
Now, you should see the TikTok camera, just click on the Templates from the bottom just above your device navigation bar.
Step 3
Once you see the templates, swipe left to explore all templates and see how TikTok templates work as the demo, then pick a fast slideshow template you need.
Step 4
After you find your desired fast slideshow template, click on the Select photos button to upload your pictures. Here don't forget to see the minimum and the maximum number of photos you can add to the templates before choosing pictures.
Step 5
Now, you will be redirected to the gallery of your device; simply choose the photos you want for your TikTok slideshow by pressing the radio button.
Step 6
When you've done selecting pictures from the gallery, you will see the OK (number*) button in the bottom right, just click on it to proceed.
Step 7
From here, you should see those pictures displayed according to the template you choose, and you can now edit the slideshow video with sounds, effects,
text
, stickers, etc.
Step 8
Once you have edited your slideshow video, click on the next button to post your fast photo slideshow on TikTok.
How to Make Fast TikTok Slideshow with Templates on TikTok
Method 2 How to Make Fast TikTok Photo Slideshows Online for Free
Although you can make a fast slideshow on TikTok using the template, you can't edit the speed of a template on TikTok unless you're trying a third-party app.
Another method that you can use to make a fast slideshow and make your TikTok pictures go faster is trying an online third-party application, FlexClip.
FlexClip is a free yet powerful online tool that helps you make a fast TikTok photo slideshow by editing the duration of each picture and speeding up any TikTok slideshow video in simple clicks. What's more, you can spruce up your TikTok photo slideshow with creative text, various sound effects, funny animations, and more special effects.
Below are the simple steps to make the TikTok photo slideshow faster with FlexClip.
Step 1
Once you access the FlexClip video editor, check the ratio icon to pick the 9:16 ratio for TikTok. Then go to the Media section to upload all your photos and apply them to the timeline as scenes to make a fast TikTok slideshow.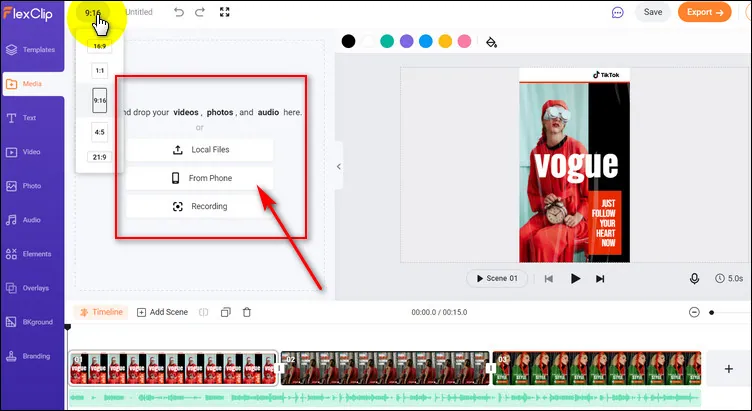 How to Make Fast Photo Slideshow for TikTok - Upload
Step 2
Click on the duration icon on the lower right corner of the canva, and adjust the duration for a shorter time to make it go faster in the slideshow.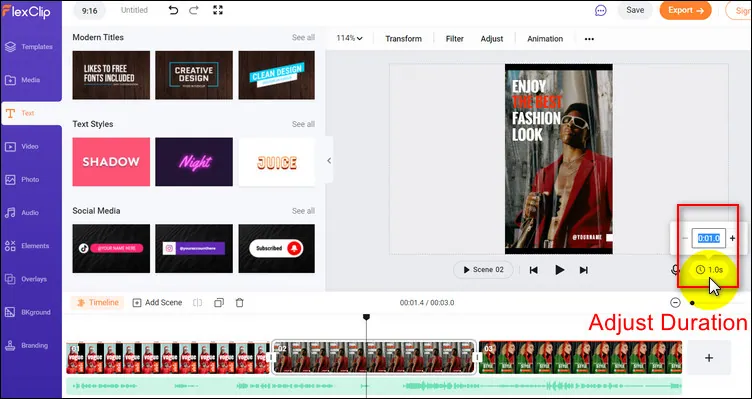 How to Make Fast Photo Slideshow for TikTok - Adjust Time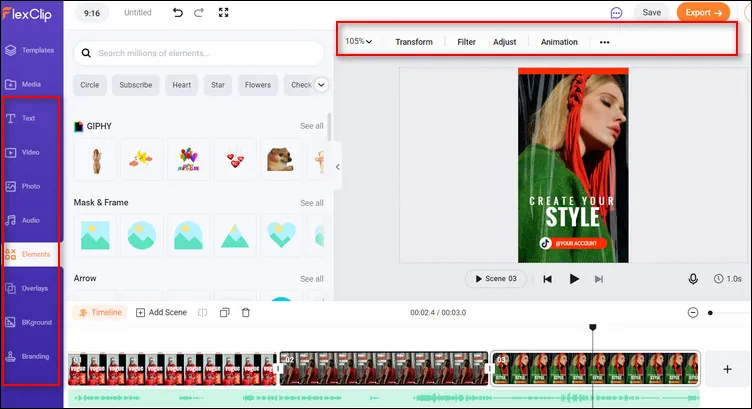 How to Make Fast Photo Slideshow for TikTok - Edits
Step 4
Once you've done and are happy with your photo slideshow quality, save it on your computer and upload it to TikTok.
Want to speed up a pre-made photo slideshow video to make it go faster for TikTok? FlexClip also allows you to speed up the pictures with one click. Simply upload your photo slideshow video to FlexClip and check the Speed icon on the top bar to pick a fast speed for your photo slideshow.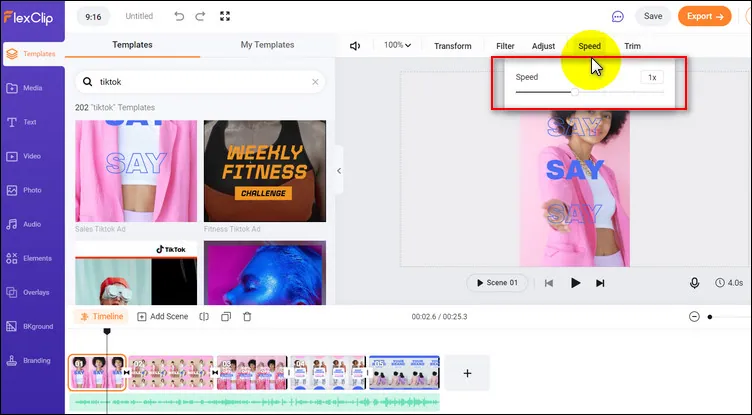 Speed up TikTok Photo Slideshow Video Online