In this time and age, TikTok has become a part of daily entertainment for teens and adults. Not only because it has engaging features, but also because it is an easy-to-use platform for sharing special moments of one's life. However, with the surging number of users, this successful app still seems to have a limited feature, like the length of songs available in every post. Thus, making 'how to make TikTok music longer' one of the top searched questions on various search engines.
It's never a secret that copyright infringement is a severe case that anyone doesn't want to be involved in the entertainment industry. TikTok is not exempted in that scenario. It is an app that uses widely known music across the globe, but limited to using only 15-second music. Once it exceeds, it can only mean a breach of contract, and every record company can sue TikTok for that.
Moreover, another scenario that may result in having only 15 seconds of video is the setup of TikTok. It happens whenever you use the music selected from the available library of TikTok.
Before And After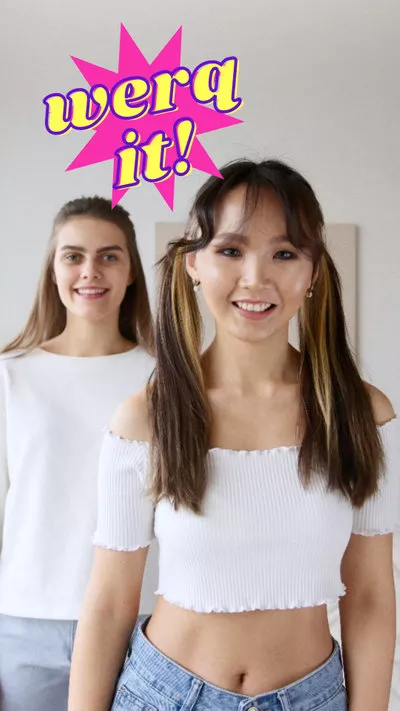 Dance Challenge
How to Make Songs Longer on TikTok
TikTok already has its built-in editor that helps the user achieve quality content to share and post. It has a trimmer, wide selection of texts, and others that can help improve a simple video to a masterpiece. However, even if you can edit your videos in TikTok, it is still bound to copyright issues, thus allowing only 15 seconds of the music to be played.
You might notice that some TikTok accounts are able to upload videos longer than 15 seconds. In fact, there are some ways you can do in TikTok that can prolong the music for video on all accounts. Since TikTok doesn't allow you to combine multiple pieces of music directly, or repeat, reverse music, the most direct way to make music longer on TikTok is recording videos longer than 15 seconds.
Step 1
Change the duration to 60 seconds and record yourself or your performance.
Step 2
Add music
by selecting 'Sounds,' and it will direct you to the music library of TikTok.
Do take note that this library contains either 15-second music or longer to accompany any video. That's why, if you want to produce and post longer videos that will match your 60-second recorded video, do select such music longer than 60 seconds.
Step 3
Drag the soundwaves to select which part of the music you'll choose to accompany your recorded video. Once done, select the checkmark to confirm the edited background music.
Step 4
Finalize your post by adding the necessary details and post it.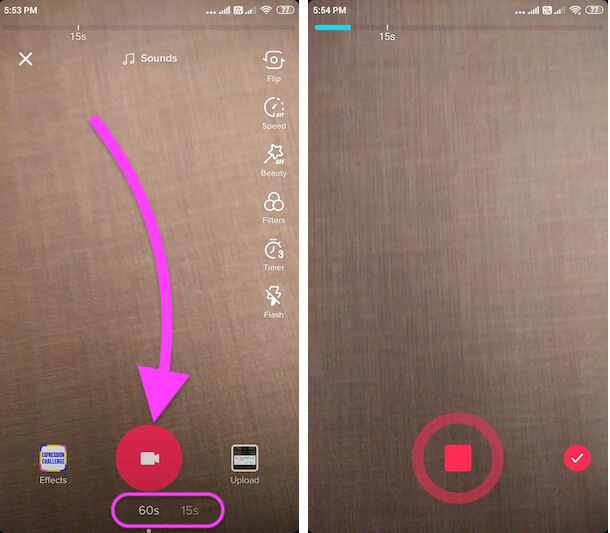 Credit by:https://www.howtoisolve.com/
It's really simple as there are only a few edits you need to do to acquire your wanted duration. However, if you wish for a free selection of music not available in the library of TikTok, do check the tip below!
Ways to Make Music Longer on TikTok by Playing Music as Background
Another technique that can address how to make songs longer on TikTok is by using the recording feature. TikTok allows about 60 seconds per record, which is enough to give well-created content to share. What you can do is use your chosen music as a background while performing your content. It can either be lip sync, acting, or anything you wish to do. The only concern about this technique is the quality of the music. Usually, it will not be accurate as it will depend on the quality of your mic. However, if you are not a perfectionist like other content creators, this technique is excellent.
Ways to Make Music Longer on TikTok with FlexClip
That's right, using another device while filming has a downfall, the quality of music once recorded. As mentioned above, it can prolong the video on TikTok because of the 60-second recording feature. However, you can still apply other ways to attain a quality output, like using a separate editor for your video.
FlexClip is a flexible and reliable editing app that serves content creators for TikTok. This app is compatible with TikTok like other editing apps. What's great about using this app is its library of royalty-free audio you can use for your video. Simply select your chosen audio and apply it as the music for your recorded act or performance.
Furthermore, users can freely use their edited files without any logo of the editor. Thus, helping to elevate your TikTok videos more!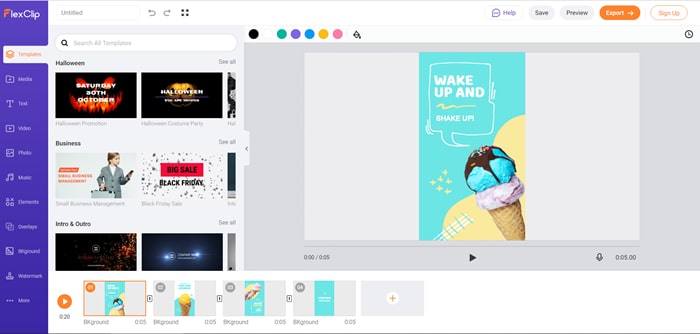 Make TikTok Songs Longer with FlexClip
Ways to Make Music Longer on TikTok with PicPlayPost
Lastly, this editing app is another editing app that can create content and share it with TikTok. Unlike other editing apps, this editor allows photos to be created as videos. Plus, it is also perfect for editing traveling blogs or short clips to be shared on various social media sites.
So, how can you use PicPlayPost to prolong music for TikTok posts? The answer is simple, follow the steps below:
Step 1
Create a new project and use the correct ratio for TikTok videos, 9:16.
Step 2
Add your media or video you want to share to TikTok.
Step 3
Press' Music' to add the audio you want. It can either be from your files or royalty-free music they offer.
Step 4
Select the timeframe you want for the beginning and ending of the music.
Step 5
Tap the checkmark to finish the process.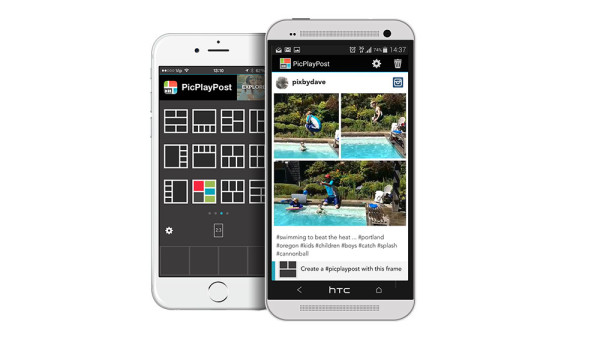 Credit by:https://associationsnow.com/
The Bottom Line
It's incredible how TikTok videos helped and encouraged more people to unleash their creative sides. The app served as their outlet to share what they love and influence others to do the same as well. Now, with all of these techniques, people will be able to show more of this side to people. There's no need to worry about the 15-second limit because these tips are proven to be working well.
By the way, FlexClip Editor has been in the industry for a long time now and has never failed to offer its services to several users. Currently, it offers other platforms such as meme generator, slideshow maker, video converter, and many more. Create your content now with FlexClip they have all you need!