With 2,000,000+ active users and a high-level of engagement rate, Instagram is a goldmine, filled with infinite marketing opportunities for small and big businesses.
Whether you are an individual looking for potential clients on Instagram or a big brand trying to tap into a younger group of users, learning how to get more followers on Instagram should be the first step.
In this post, we will show you why you can't rely on Instagram cheat to grow more followers and share with you the battlefield-tested strategies on how to get more real followers on Instagram organically, fast, and for free.
Content:
Why Don't Get More Followers on Instagram by Cheating
Every Instagrammer wants to get a sizeable number of new followers overnight.
And you probably heard of someone getting 1k followers on Instagram in 5 minutes or grow 40k followers in a couple of days.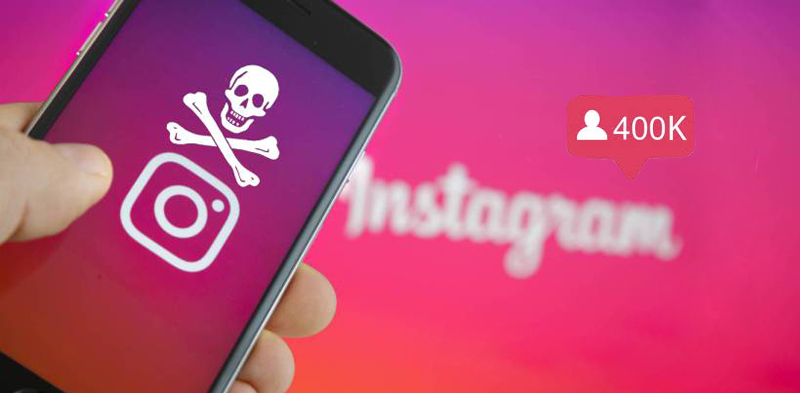 Don't get more followers by Instagram cheat
Yet, believe me, bro. It's not real. Buying zombie followers and creating fake engagement for your Instagram only drag you down.
The harmful effects are self-evident:
*Fake Instagram Followers Don't Care About Your Content. Whatever you post on Instagram, the reply would be "great", "fantastic", "love it ", etc. In the long run, you lose control of the content marketing and get no real response from targeted clients.
*Fake Followers Won't Buy Your Products. You pay much money yet end up with zombie followers who show no interest in your product and won't spend a dime for it. Without sharing your post, no real engagement. It's not a sustainable solution.
*Instagram Cheat Drives Authentic Followers Away. Come on. It's fairly easy to spot someone with 1 million followers, yet, every post only has a couple of humble and irrelevant comments like "Nice", "Good Job", "LOL", etc. While real followers will be frightened away. It kills your credibility and brand.
*Instagram Account Gets Flagged and Banned. Whenever someone reports your fake followers for Instagram cheat, you live in constant fear and the account gets blocked all the time.
Therefore, next, we gonna discuss what you can do to invest time and think creatively about how to get more real followers on Instagram fast and for free.
How to Get More Followers on Instagram with Feasible Strategies
Getting more followers on Instagram isn't as hard as you expected, so long as you follow the rules of the game.
Here, we will focus on the content of your Instagram post and technical skills you should know as you post on Instagram.
Create Valuable Content on Your Instagram for Followers
1. Define Your Target Audience
Go back to the starting point when you wanna join Instagram and get more followers.
Firstly, define your niche.
For example, if you are a freelance photographer, are you a portrait photographer or you specialize in wedding photography or editorial?
After you establish your niche, you can ask yourself the following 4 questions:

Define your target Instagram users
What kind of customers you plan to target? Like age, geography, personality,etc.
What language your target customers speak?
What product and service your customers may interest in?
What pain points your customers may have?
Once you figure out these basic questions, you can design your Instagram bio and post Instagram photos and captions accordingly to meet the needs of the target audience.
2. Optimize Your Instagram Bio
Instagram Bio(or Instagram profile) is your business card to the world. You can't be too careful when choosing the right words for it.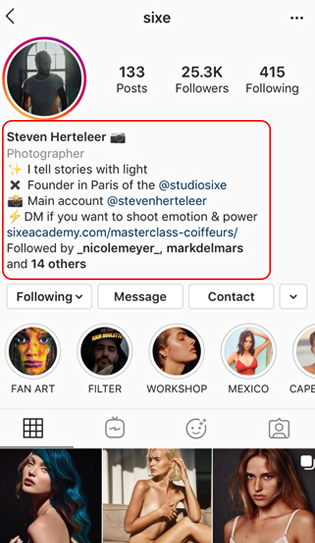 A great sample of Instagram bio
Profile Photo. Make sure your profile photo is of high quality and looks welcoming. The perfect Instagram profile photo is at 110 × 110 pixels.
Content of Your Profile. You can only write 150 characters in your bio. So make sure your words are engaging and reflect your brand, products, and services and speak the language of target customers.
Insider Tips:
Besides, it's advisable to add a link to your business home page. In this way, the new visitors can discover who you are, what you do, and help you win the trust and gain more followers.
Unless your Instagram is for personal use, don't use too many fancy emoji, otherwise, it can look cheesy and unprofessional.
Don't forget to use call-to-action words like "Learn more…; Join us for….; contact us to…; discover more on our website, etc. to navigate non-followers for higher engagement and turn them into your followers.
3. Share Valuable Content
Great contents get people to follow, like, comment on and share, so gradually you'll get more and more followers on Instagram.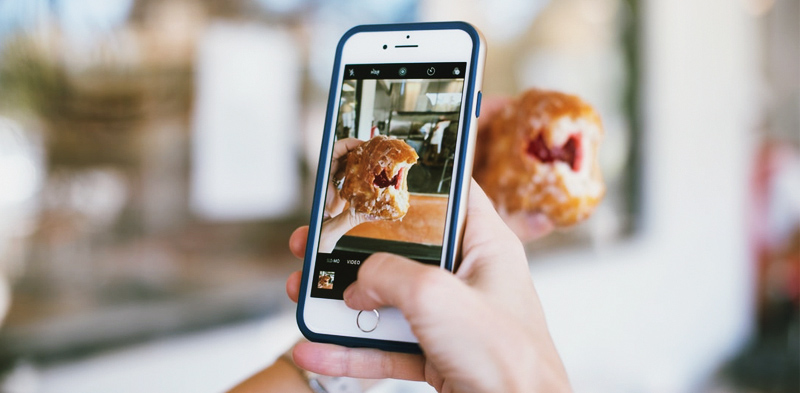 Balance the educational, promotional and entertaing Instagram feed.
Follow the 1/3 Rule for Posting. Don't choke your Instagram post with ads and hard sell. Instead, strike a balance for the educational, promotional, and entertaining posts.
Post High-quality Photos. Instagram was initially designed as a photo-sharing platform in 2010. Make sure the photos you use are eye-catching and tell great stories that people can connect and relate to.
Use Compelling Caption. Never underestimate the power of captions. It is the trigger for engagement and more followers on Instagram.

Use a simple question to engage Instagrammers

A practical way to get more likes and comments from non-followers is to ask a question in your caption. For example, "now you know my favorite way to make cakes, how about yours? Any better suggestions?"

Always remember, a higher engagement rate from target customers will translate into a higher increase of more followers.
Insider Tips:
If you use emojis to make your caption visual and funny, do use it sparingly or it may seem like spam.
Try the different length of the caption to tell a story, and use Instagram insights to analyze which is better for your content and business.
In many cases, including inspirational quotes in your caption will also lead to more likes and comments.
Diversify Your Content with Videos. Apart from engaging photos, try using captivating videos to gain more followers. It is 10 times efficient for digital marketing and works like a charm for increasing new followers.
Since Instagram has limited features for color-grading, animated texts, and special visual effects, stock videos, etc. a viable option is to make the most of versatile online video editor like FlexClip.
The dozens of eye-catching animated texts and funny widgets will jazz up your video like a pro. While its intuitive interface is so easy, even to computer novice.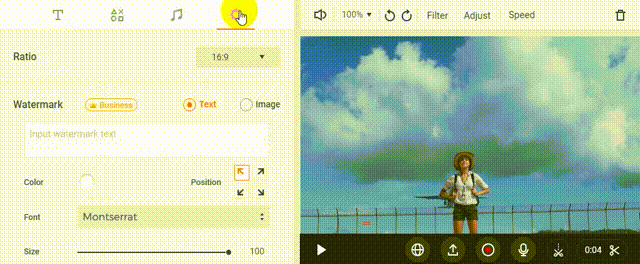 Add animated text and widget for your Instagram video
Besides, you can also easily use 100,000+ royalty-free music and sound effects and use intro and outro to add your logo and watermark to your Instagram video to increase brand awareness and export 1080p video in perfect Instagram aspect ratios.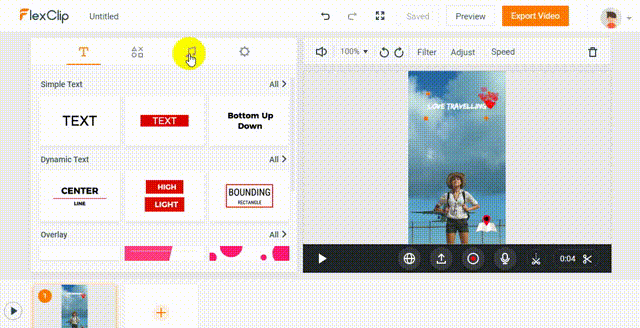 Fit your mood with 100,000+ royalty-free music
Create a Unique Instagram style and Be Consistent. Develop your own visual style to stand out on Instagram to make customers instantly recognize your brand or products.
Use the element of color, or unique visual-style videos and images to get users' preference.

Create your Instagram style
If you have run of inspirations, just feel free to enjoy useful Instagram video templates for the ideal Instagram videos and make a video for fun.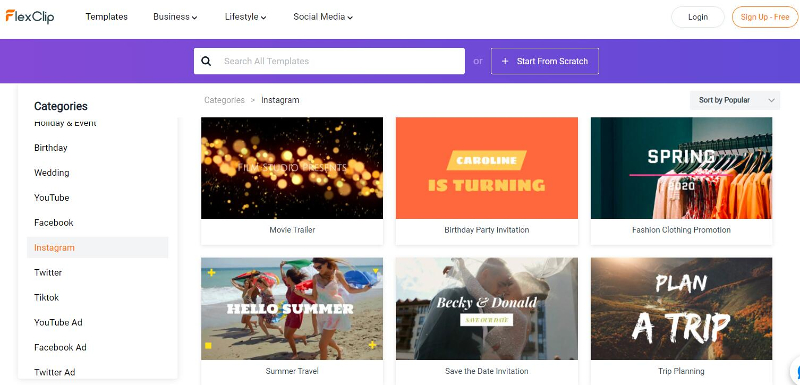 Dozens of free Instagram templates in FlexClip
Technical Skills to Get More Followers on Instagram
In addition to creating valuable Instagram content, you should also pay special attention to the technical parts as you post on Instagram.
The following small details do make a big difference in getting more followers on Instagram.
*Use Hot Hashtag. As you write your caption for an Instagram post, make sure you add relevant hashtags. So target clients or potential followers can easily find you.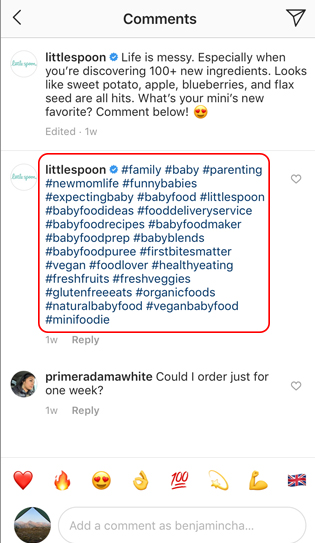 Add trendy and relevant hashtags for your Instagram post
We recommend you use the popular hashtag like #photooftheday, #instagood, #photography, related to your brands or products, services. The chance to be discovered by target audiences increases.
Also, you can think creatively and make your own hashtags to motivate your followers to share your post to attract more new followers.
*Schedule Your Post at the Right Time. It would be better off using Instagram Insights to analyze the age, gender, and location of your target customers. What time zone the majority of them live in; when is their most active time on Instagram, etc.
Then choose the best time to post on Instagram.
Instagram Global Engagement of Instagrammer (Sprout Social source)
Insider Tips:
Overall, the weekday is a better time to post your business Instagram posts, and it recommends you send the posts from 9 am to 3 pm. Or on weekends.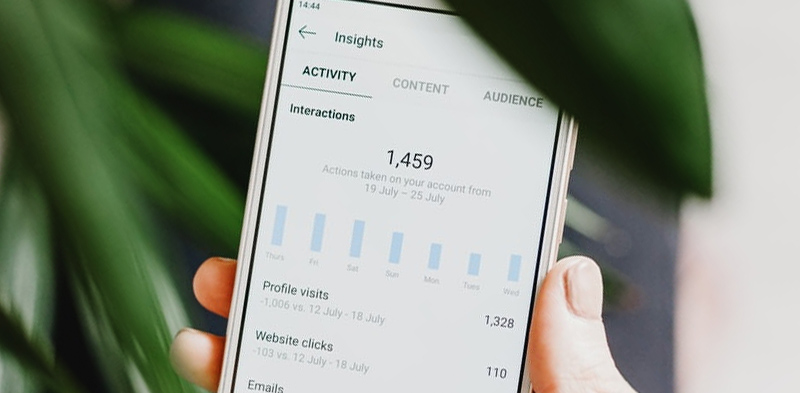 Make the most of Instagram Insights
As you post on Instagram, don't forget to switch on your Facebook, Twitter, or Tumblr buttons to share it simultaneously.
*Follow Rival's Followers. Whatever you post on Instagram, the reply would be "great", "fantastic", "love it ", etc. In the long run, you lose control of the content marketing and get no real response from targeted clients.
Chances are they could also be your target customers and when they discover you offer better products and services. They will follow you back.
*Return the Favor Promptly. So long as you discover new comments or new followers, do respond with a polite reply or follow them back. The higher engagement, the higher chance to get more new followers.
*Create Engagement Opportunities. Upload promo sales videos; ; run giveaways, contests, and live video for sales, etc. just give full play of your imagination for engagement boosters.
*Cooperate with Relevant Brands and Individuals. Candidly invite brands and companies of your size in a particular niche for joint promotion or sales like Black Friday, etc.
This is also an effective way to create a buzz and draw more followers' to your Instagram account. Always remember: Engagement is the fastest way to grow followers.
Final Thoughts
To sum up, offering valuable content and having a high-level of engagement are essential to get more real followers on Instagram fast and for free.
Don't expect to have 10k followers overnight by cheating. Instead, think creatively and provide high-quality photos and videos and user-friendly service people can relate to.
Great content speaks for itself and attracts people like a magnet. When running out of inspiration, don't forget to use FlexClip's Instagram templates for Instagram stories.