How to play a cloning trick and have two of you (or even more of you) appear in a video at the same time, for example, making a video of you talking to another version of you? It sounds magic, but it's absolutely doable. Our easy tutorial will teach you how to clone yourself in a video.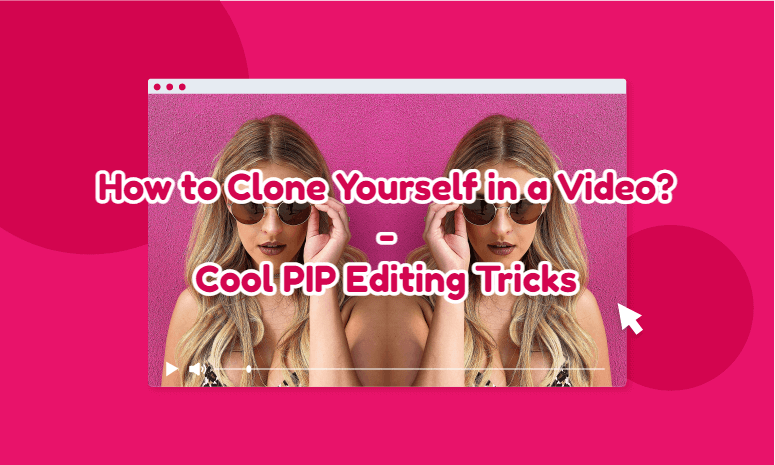 Video cloning technique is among top hot editing tricks that professional editors favor. In fact, it just uses picture-in-picture video effects and combines two shots in the same background. That way makes a person (or an object) appear 2+ times simultaneously.
Part One - How to Clone Yourself in a Video via Premiere Pro?
Professional video editors love to use Premiere Pro to make a clone video. Here is an example from Jamie's YouTube:
YouTube: How to clone yourself in a video in Premiere.
1
Shoot a moving video and keep shooting lights the same.
2
In Premiere Pro's track editor, cut the video shot to several parts.
3
Drag some footage/part cuts above the current editing track.
4
Resize the above track's footage to render picture in picture effects.
5
Adjust above footage position and make your video feel like one perfect video instead of two dropped videos.
Indeed, Premiere Pro is powerful enough to clone a video and render all kinds of video effects & transitions you want for a video. However, it's the tool fitting for only a few high-skilled people - its steep learning curve, complex navigation, plus its pricey subscribing fees are not acceptable for an average user.
Part Two - How to Clone Yourself in a Video Free Online? - Video Clone Easier Than Ever
If you are new to video editing or need to clone yourself fast, the PIP solution provided by FlexClip video editor can ease your process to make a clone video of yourself.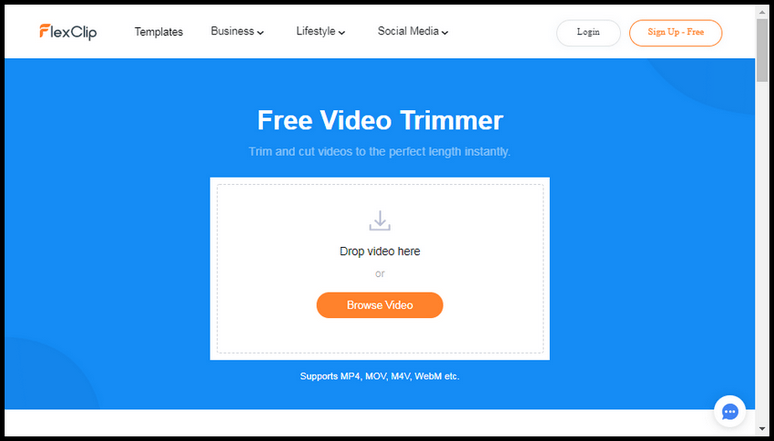 Image: How to clone yourself in a video banner.
3
Go "Media" > [Local Files] to upload videos for cloning yourself.
4
Drag and drop an uploaded video to the storyboard editor at the bottom.
5
Hover over "another you" video under "Media" section and hit "Picture In Picture" function.
6
Resize your PIP video, move it to let two video backgrounds overlap.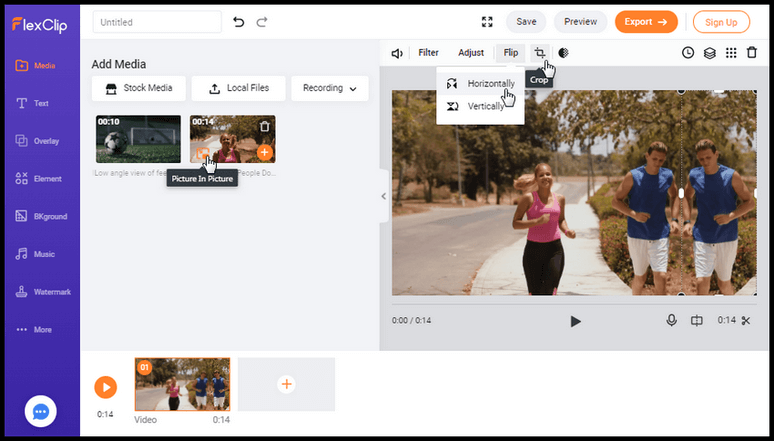 Image: Clone yourself in a video.
7
Preview to check if your video cloning is perfect. If done, hit [Export] to download your cloning video in either MP4 or GIF format.
If you want to clone 3 of you in a video, you can repeat the process above to have 3 of you in the video. The same, you can clone multiple "you" in a video.
Besides cloning a video, FlexClip provides rich templates of cool texts, graphics, music and professional footage. You can also control your video editing easily, including changing speed, zooming in or out, etc.
Part Three - At Last
Video clone is cool and fun. No matter which method you choose to clone yourself in a video, ensure videos are perfectly aligned. Remember to shot videos with the same video background and the same light, or your video clone can be defective.