How do I add VTT subtitles to an MP4 video?
How to merge a .vtt file and a .MP 4 file?
VTT is a popular subtitle format. Most movie subtitles you download from the web are in VTT format. So how to add VTT subtitles file to an MP4 video? In this post, I will walk you through how to add VTT to MP4 in different ways. Let's dive in right now!
Free and Customizable Video Templates with Subtitles for You: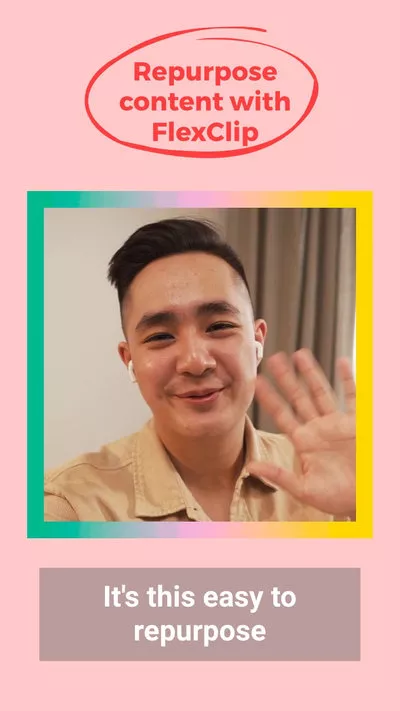 Repurpose Tutorial With Subtitle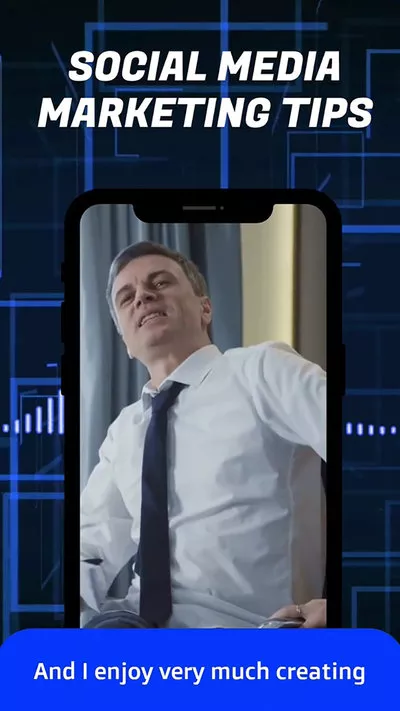 Speak Video Template Social Media Tips Subtitle
Repurposing Content Template Video Tips Subtitle
Learn More: How to Add an SRT File to a Video
Part 1. Permanently Add VTT File to MP4 for Free
Supposing you're looking for ways to permanently add VTT file to MP4 or need some professional tools to customize your designs, a versatile video editor called FlexClip will help you get out of trouble.
It supports one-click operation to merge your subtitle files to mp4, compatible with VTT, SRT, ASS, SSA and more. After merging, you can make changes of subtitle styles, text color and font to make it attractive. Additionally, if you can't find the desired VTT file of your MP4, directly apply FlexClip's auto subtitle function to create automatic transcriptions of your MP4 files in minutes. No editing experience is needed!
How to Convert VTT to MP4 with FlexClip
Step 1
Click on Media and simply upload your MP4 file. You can import your file form anywhere, whether it's on desktop, Google Drive or mobile phone.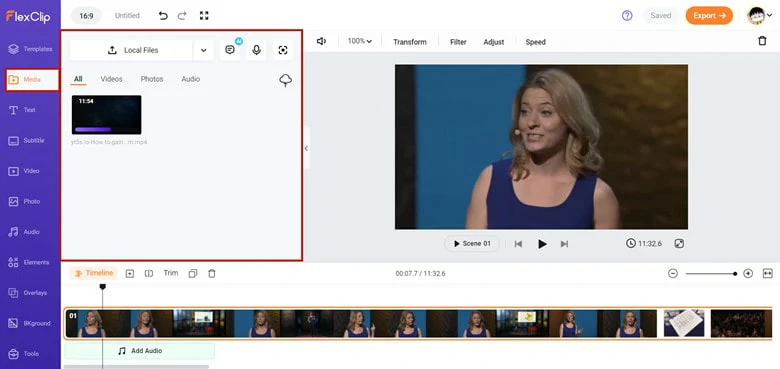 Upload Your MP4 File to FlexClip
Step 2
Go to Subtitle panel and choose Upload Subtitle File to add your VTT file. Once it's loaded, you will see subtitles onscreen with timestamp sequence.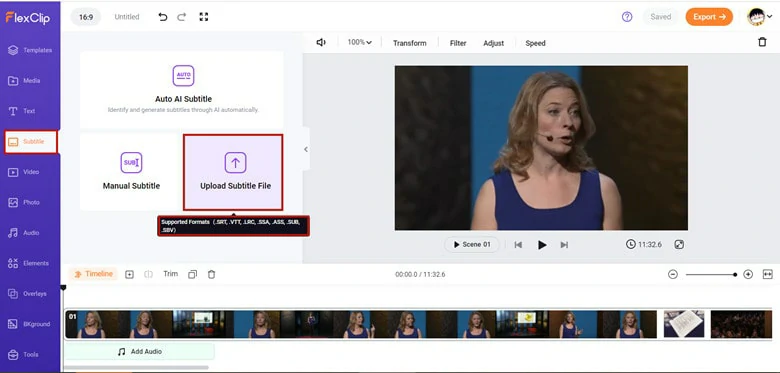 Import and Add Your VTT File to MP4
Step 3
Next, double-click one text and choose from subtitle presets to make it eye-catching. Don't worry about the rest subtitle as the new style will automatically be applied to all your text.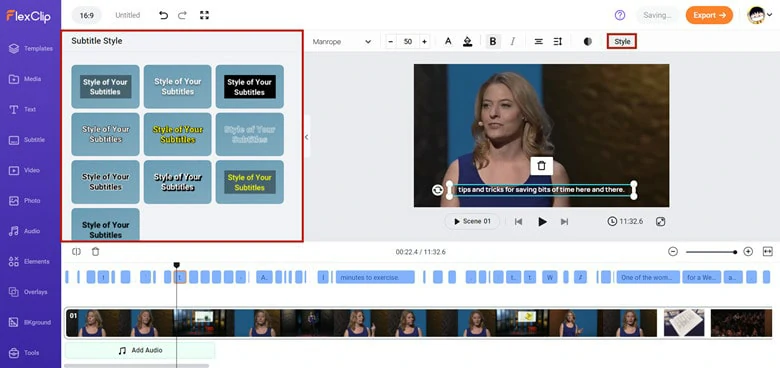 Change the Subtitle Style
Step 4
Level up your MP4 videos by adding transitions, animations or export your MP4 videos with subtitles.
Part 2. Add VTT File to MP4 with VLC Media Player
VLC Media Player is a workable tool that provides a quick solution for adding VTT files to MP4 videos. What's more, it's compatible with a variety of video formats, which can be called the trump card for you to watch videos with subtitles. It's free and open source. You can use it to subtitle your MP4 videos on Windows, Mac and Linux computers without paying a dime.
Steps to add VTT files to MP4 with VLC Media Player
Before adding subtitles, make sure the files' name for the video and the VTT subtitle file is exactly the same or it won't work.
Step 1
Download VLC Media Player and complete the installation.
Step 2
Load the video of interest to play with VLC. You can do this by loading your MP4 video from the computer or opening it with the VLC media player.
Step 3
Hit Subtitle panel > Add Subtitle File > use the file explorer to find the VTT file > select it. Now the subtitles appear on your screen.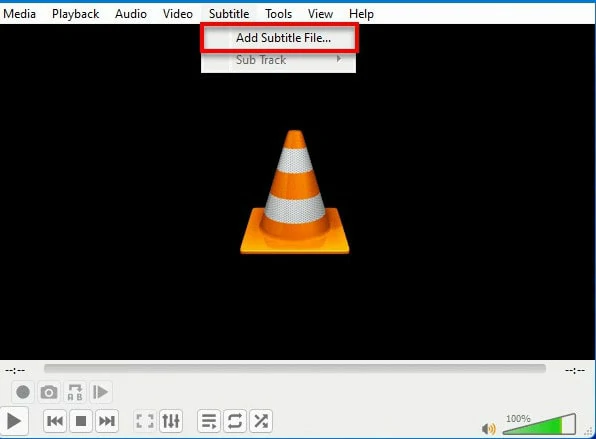 Add VTT File to MP4 Video with VLC
Remember the program would not add the subtitle files to the video, which means you will always have to keep the subtitle file if you need to view them.
Part 3. Add VTT File to MP4 Using Happy Scribe
Happy Scribe is a professional tool to add VTT file to MP4 videos in minutes. Except for that, this transcript editor also allows you to add other subtitle files to MP4 videos, including TXT, SRT, STL and more. Moreover, you can use the sharing feature to collaborate with all your stakeholders by sharing your transcripts and subtitles, no matter where they are in this world.
Full guide to add VTT file to MP4 online using Happy Scribe
Step 1
Use the link: https://www.happyscribe.com/subtitle-tools/add-vtt-to-mp4 to access Happy Scribe subtitle adder;
Step 2
Click on Select File to upload the MP4 video which you want to burn your subtitle file.
Step 3
Now it's time to load your VTT subtitle file by tapping on Select File again.
Step 4
Modify your subtitles by changing the color, font, and the position of your text.
Step 5
It will take a few minutes to render the MP4 video. After that, you can download it to your computer.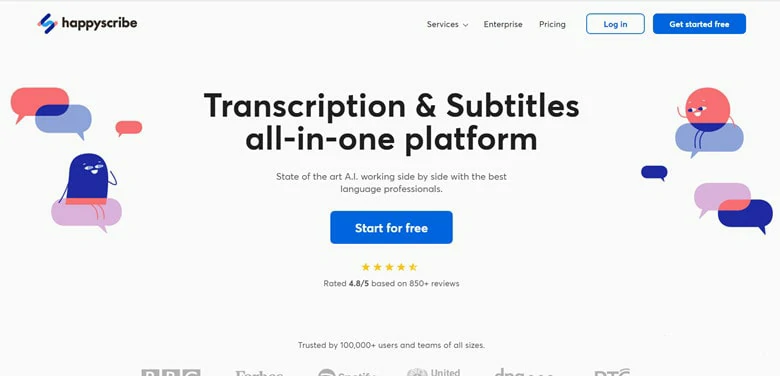 Add VTT File to MP4 Video with Happy Scribe
Frequently Asked Questions
1.Why should I add VTT file to my MP4 file?
There are many reasons why you should burn your VTT file on the MP4 file. Firstly, many platforms don't allow you to edit the style of your subtitles. Moreover, some media platforms like Instagram do not accept VTT subtitle files, so hardcoding your VTT file to your MP4 file is a feasible way to make a video with subtitles.
2.How can I merge the VTT and MP4 file?
You can use some online subtitle editors like FlexClip to merge the VTT file and MP4 video effortlessly.
The Bottom Line
That's all for how to add VTT file to MP4 video. If you need to hardcode subtitles into videos, try the above free ways!