Adding captions to your video will not only help you engage with your audience but they also let you reach a wider market. As for subtitle format, VTT is a popular text file used for captions that includes styling options and editing. Moreover, Web VTT works exceptionally well with media players and social media platforms. But how to create a VTT subtitle file? No worries! Here are 8 best VTT editors for you to edit files on Windows, Mac and Online.
Special Recommendation: The Best Subtitle Editor with Templates
FlexClip is a top-notch free subtitle generator & editor with templates and powerful tools. Using its auto-subtitle feature, you can generate subtitles from your video or audio in a click with an accuracy up to 99%. Besides, it empowers you to change text styles with animation and stunning designs. No editing experience needed!
Free and Customizable Video Templates with Subtitles for You: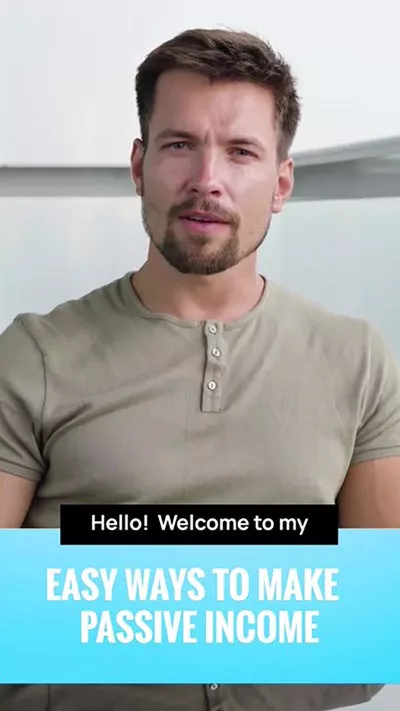 Passive Income Tips With Subtitle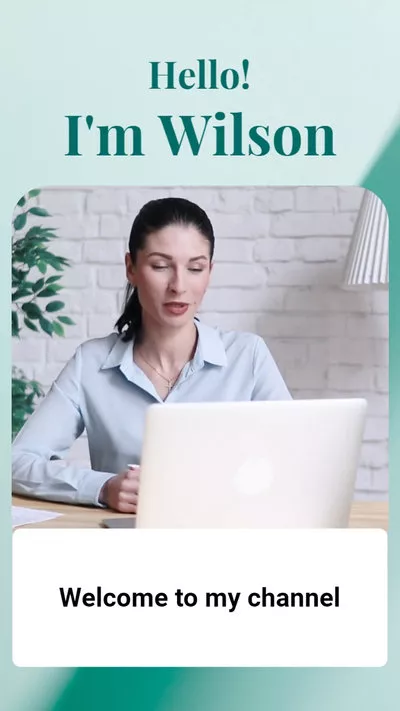 Auto Ai Subtitles Universal Instagram Business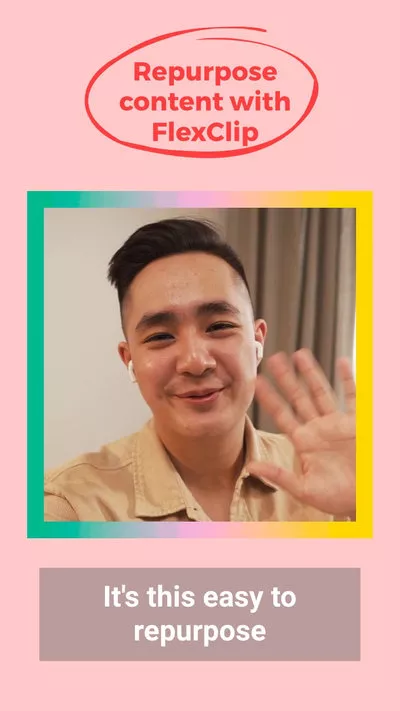 Repurpose Tutorial With Subtitle
Learn More: Top 6 Subtitle Editors to Create Video Subtitles
Part 1. 3 Best VTT Editors for Windows
Here are 3 best WebVTT editors for you to edit your .vtt subtitle file on Windows with ease.
1.Subtitle Edit
Subtitle Edit is a free open-source VTT editor for Windows. It's a powerful WebVTT editor that offers all required features to generate, translate and edit VTT subtitle files. Aside from VTT, it also supports multiple file formats like SRT, ASS, SUB, CSV, RTF, PSL, TXT, UTX, and more. With its additional features, you can do a lot to get a satisfying VTT subtitle file quickly.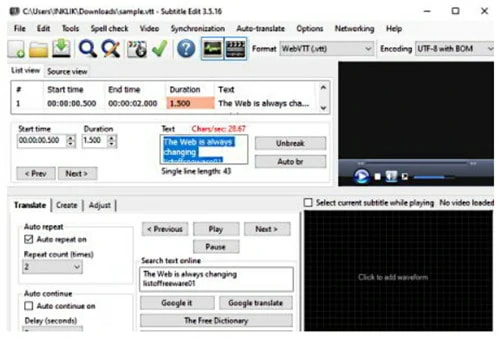 Best VTT Editor for Windows - Subtitle Edit
Key Features of Subtitle Edit
Join/Split/Append your VTT subtitles.
Auto-translator and spell-checker tools to simplify your work.
A wide range of synchronization options to avoid synchronization problems.
You can convert a set of multiple subtitle files from one supported format to another at once.
Extra features like an audio visualizer, merge short lines and more are available in this VTT editor for Windows.
2.Gaupol
Looking for a free yet easy-to-use VTT editor for your Windows computer? Gaupol is what you need. Firstly, it provides all basic subtitle editing tools for you to make changes to VTT file, such as inserting subtitles, removing subtitles, editing cells, etc. Besides, you can access the sync tool to edit the subtitles when playing movies easily. What's more, there is a Tools menu that includes additional functions like spell checker, framerate converter, position shift and more.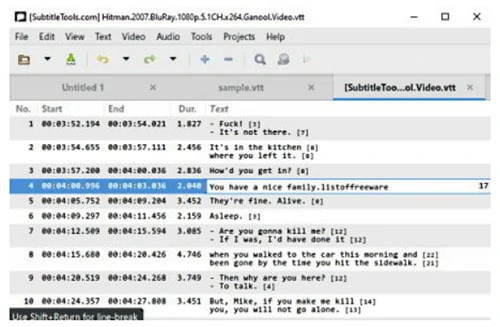 Best VTT Editor for Windows - Gaupol
Key Features of Gaupol
Support a wide range of subtitle formats.
Free and easy to use VTT subtitle editor for Windows.
Provide all standard subtitle editing tools.
Additional text editing and formatting tools.
Besides VTT file editing, you can check spelling, correct text and shift position within this editor.
3.SubFutzer
It's easy to edit VTT subtitle files on Windows using SubFutzer. With its simple interface and basic tools, you can easily make modifications to subtitles like inserting subtitles, merging two subtitles into one, collapsing sequential duplicates and more. If you need a free WebVTT editor with standard features, SubFutzer is an excellent option to try.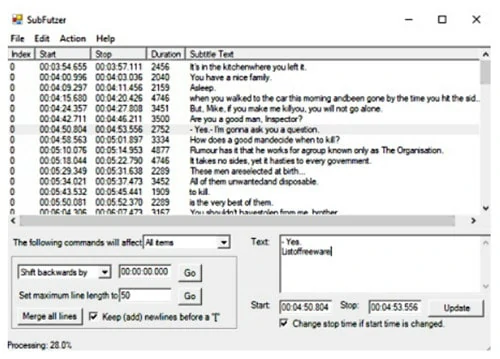 Best VTT Editor for Windows - SubFutzer
Key Features of SubFutzer:
Simple VTT editor with specific tools and tabs.
It lets you merge two subtitles files into one.
You can use options to insert subtitles, remove short-duration items and more.
Support VTT and SRT subtitle files.
Free and user-friendly software for Windows users.
Part 2. 2 Best VTT Editors for Mac
Want to edit VTT subtitle files on Mac? Go through the list of 3 best VTT editors for Mac and find your favorite one.
1.Jubler Subtitle Editor
Whether adding new VTT subtitle files or refining already existing ones, Jubler will offer you a hand. As a high-quality Mac subtitle editor, it helps you synchronize subtitles with your video and use the spell checker to make an accurate subtitle file. Besides, it works with various subtitle file formats and also lets you convert your VTT files between many formats. Meanwhile, you can preview the modified subtitle videos from the current interface.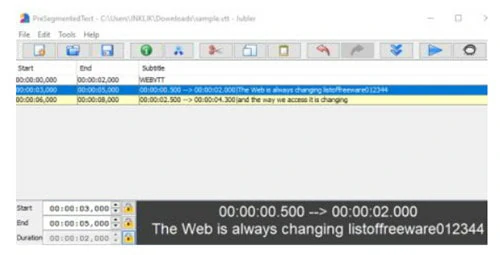 Best VTT Editor for Mac - Jubler Subtitle Editor
Key Features of Jubler:
Free and powerful VTT editor for Mac.
Support multiple subtitle formats.
Spelling check after workflow by professional dictionary.
Offer various text styles and pattern translation.
Able to generate new VTT subtitles and customize the existing text.
2.Subtitle Workshop
Subtitle Workshop is another VTT editor for Mac. It's regarded as a multifunctional tool that works as a subtitle creator, translator and converter. The user-friendly interface of Subtitle Workshop makes it easy to change subtitle duration, synchronize subtitles, alter subtitle lines and perform a variety of other tasks. Additionally, you can use spell-checking and translation mode to modify your subtitles effortlessly.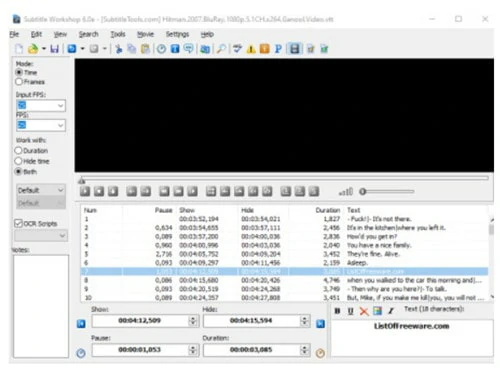 Best VTT Editor for Mac - Subtitle Workshop
Key Features of Subtitle Workshop:
Able to create subtitles, translate text and convert VTT files.
Spelling checking is available.
Support over 60 subtitle formats.
User-friendly interface and easy-to-use features.
The batch conversion feature and translation mode are ready for you.
Part 3. 3 Best VTT Editors Online
If you prefer some tools to edit your VTT subtitle files online, here are the answers for you.
1.VEED.IO
VEED.IO is a powerful AI technology editor that detects your speech and instantly generates a transcript for you. The whole process for making a VTT subtitle is quite straightforward: upload your video/audio, create VTT and download the transcription in VTT format. Moreover, you can use its various editing tools if you want to make advanced changes to your subtitle. No installation or editing experience is needed!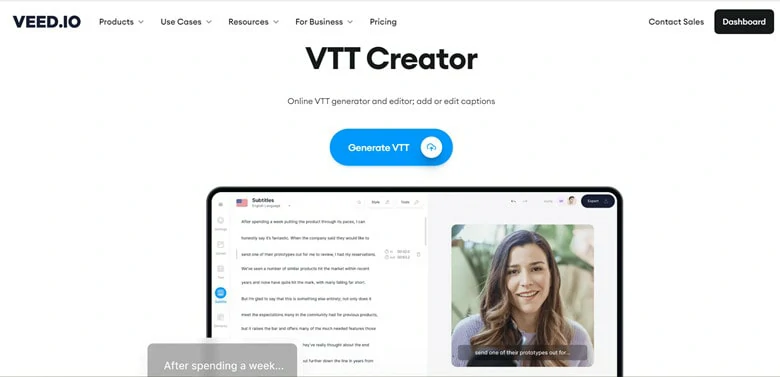 Best VTT Editor Online - VEED.IO
Key Features of VEED.IO:
Online VTT editor and creator.
Automatic generator for VTT subtitles.
Save your subtitle in VTT, SRT or TXT format.
Powerful editing tools to perfect your videos with subtitles.
2.Kawping
Many editors choose Kawping as the safe bet when generating VTT subtitles. With Kawping's subtitle editor, you can easily generate a transcription using AI technology in seconds. Moreover, it provides inbuilt tools to adjust the text and timing to make your captions perfect while previewing subtitles in your video. Actually, it's a nice option if you want to find a flexible and powerful WebVTT editor online.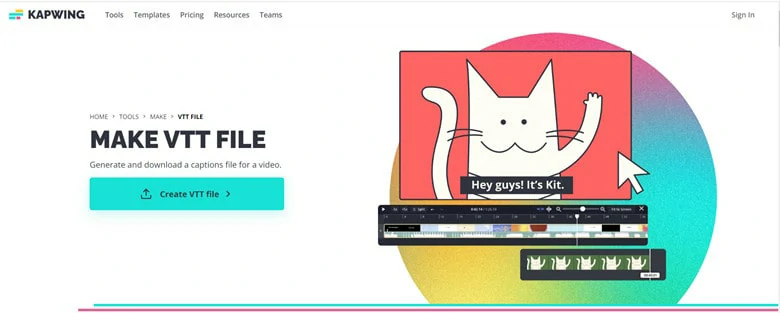 Best VTT Editor Online - Kawping
Key Features of Kawping:
User-friendly interface and tabs.
Auto-generate subtitles from your audio or video.
Able to download your transcripts as SRT or VTT format.
Make changes to each line of text and its timings while previewing the subtitles on their video.
3.Checksub
If you're working with translators, partners and clients when editing a VTT subtitle file, an editor called Checksub that supports the collaborative feature will never let you down. Besides the collaborative platform, it includes a machine translation engine to translate your audio and save you a lot of time to focus on video production. Moreover, its powerful language support will help you easily translate your audio to 180+ languages in one click operation.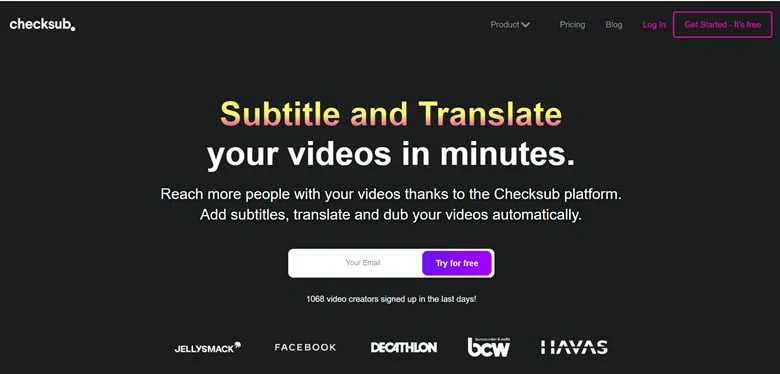 Best VTT Editor Online - Checksub
Key Features of Checksub:
Simple and appealing interface.
Support translation among 180+ languages.
A collaborative platform to edit subtitles with your team.
AI-based tool to generate VTT subtitle files automatically.
The Bottom Line
That's all for 8 best VTT editors for Windows, Mac and online. Now it's your turn to pick your favorite one and start to make your subtitles in VTT format.