Undoubtedly, memes have been used on all social media platforms. Today, you can easily find a meme to express your thoughts and feelings. To keep abreast with the times, you may also want to create your own memes. But how to make your memes stand out from the rest? That's where the green screen meme comes in.
This article will show you how to make a green screen meme and the best tools to help you out. Keep reading to know more!
The Green Screen Meme Editing Software
What is Green Screen Meme and What Do You Need to Make One?
A green screen meme is one type of memes containing green screen. Creators can remove its original background and replace it with wanted video or photo background effortlessly. In short, it gives you more freedom to make creative memes.
Here in this post, we will directly introduce you 3 easy and royalty-free tools and how to create a green screen meme. Let's get started!
The Green Screen Meme Editing Software
# 1 Clipchamp
Clipchamp is the top-notch online video editor with loads of handy editing tools. With its green screen filter function, you can automatically edit the green screen meme in minutes. Additional editing functions and special effects are included to help you create a stunning green screen meme. Besides, it has a variety of meme templates and backgrounds to match your different needs. A sign-up requirement and limited choices of free media resources are downsides of Clipchamp.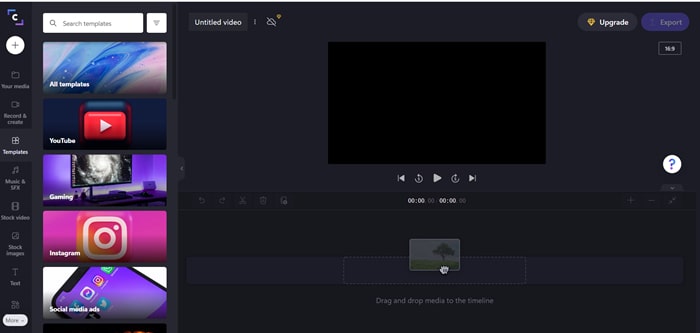 Green Screen Meme Editing Software - Clipchamp
Step 1
Move to Clipchamp's editor and click "Create a Video".
Step 2
Hover over to Stock and Graphics to add green screen meme templates (you can also tab "+" icon to upload from the local drive).
Step 3
Rearrange the meme clips and under "Filters" to apply the "Green Screen" effect.
# 2 Kawping
Kawping's green screen meme editor allows you to remove the green background from any memes and insert any targeted backgrounds with ease. Using the Chroma Key tool, you can composite two images of the green screen meme based on color hues. Meanwhile, it comes with a stock providing several free templates and images. Since the Chroma Key feature automatically removes the green background, it sometimes causes motion blur problem.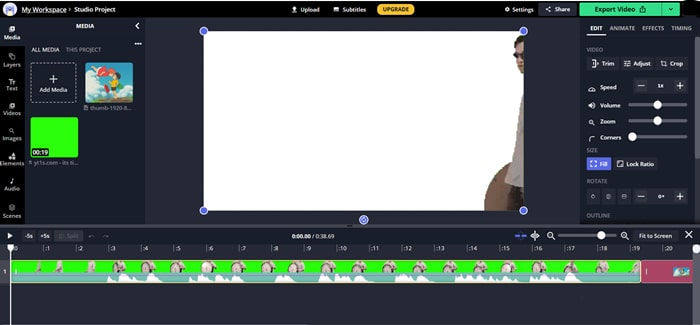 Green Screen Meme Editing Software - Kawping
Step 1
Enter the editor page of Kawping and click "New Content" to create new video.
Step 2
Upload memes under Media panel and add all assets to Timeline area.
Step 3
Tab "Effect" and find "Chroma Key" icon to choose "Green Screen" option.
Step 4
Change the background and edit at will.
# 3 CapCut
If you're a mobile user, you must be familiar with CapCut - the famous video editor for mobile devices. As a quick way to create the splendid video, CapCut also features Chroma Key as well as remove background functions to edit green screen memes. All the process is completed with a few clicks. No editing experience is required by CapCut. If you want to edit meme on your phone, CapCut is a trust-worthy application entrusted by millions of people.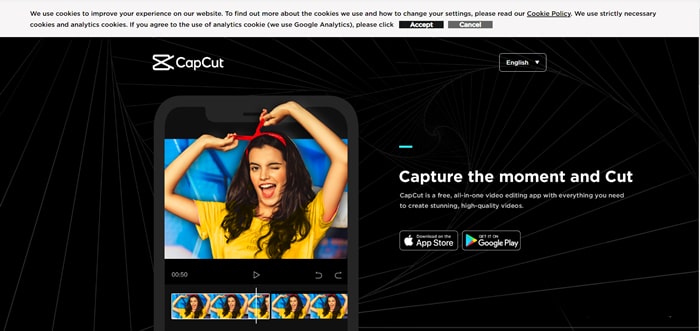 Green Screen Meme Editing Software - CapCut
Step 1
Download CapCut to your device then create new project.
Step 2
Upload green screen memes and use Chroma Key or
Remove Background
to change the green background.
Step 3
Alter the background as you like.
Bonus Tips:
FlexClip is an excellent GIF maker online with thousands of GIFs available. If you're tired of meme creation, FlexClip is optimal for you with massive ready-to-use GIFs and memes. Simply move to GIF area under Photo panel and type in keyword like happy in the search box, then you'll get multiple pre-made results. No editing skills are needed here!
The Bottom Line
The emergence of green screen meme brings much more possibility to make funny and creative memes. Clipchamp, Kawping and CapCut are three popular green screen editors to remove the green screen from your meme and add a new background to your meme. However, if you need a meme in hurry, FlexClip will offer the quickest way to you! Try it now!