A detailed guide shows you how to make a gaming video for YouTube. Keep reading and learning how to create YouTube gaming videos like a pro and start your YouTube gaming channel.
Video gaming is a popular type of entertainment today, and gameplay videos must be one of the most popular types of videos on YouTube.
Are you play video games, or a fan of gameplay videos? Have you ever wanted to make a gaming video for YouTube and try to start your own gaming YouTube channel to share your gameplay with the world, get feedback on your skills, or trade video game stories with others?
In this article, we'll show you how to make a YouTube gaming video, including how you record and edit your videos.
How to Make a Gaming Video for YouTube
Also Read: 5 Best Gaming Intro Makers for YouTube Gaming Videos >
Screen Record the Gameplay for YouTube
Depending on whether you're playing video games using a gaming laptop or PC, or using a console, like PlayStation4 and Xbox One, there are dedicated gaming screen recorders and devices to help you record gameplays easily.
OBS Studio
If you are playing your games using a gaming laptop or a PC, OBS must be one of the best screen recorders for a gaming video for YouTube. Many streamers use OBS for their gaming, but it also has screen recording capabilities. It can work perfectly as a game screen recorder to help you record a gaming video for YouTube.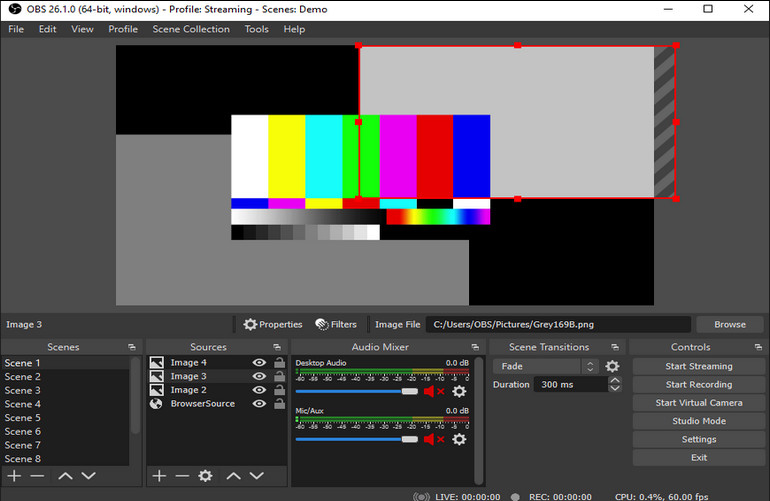 Image Board: Record Gaming Video for YouTube with OBS
If you're using a console, the method of screen recording the gameplay for YouTube will vary depending on what console it is.
PS4
The PlayStation 4 can allow you to make recordings and always save up to the last 15 minutes of gameplay for you. Besides, it also includes some handy tools for trimming and uploading gameplay clips online. So you can record the gameplay and make a let's play video for YouTube on PS4 directly.
Although PS4 can assist users with basic editing functions, it can not provide more advanced edits to achieve a stunning gameplay video. So you will need a great video editor to
level up your PS4 gameplay videos
.
How to record your gameplay on PS4? It could be pretty easy. All you need to do is double press the Share button, and the recording will start. You can change the length of recording sessions by tapping the Share button once, then going to Sharing and Broadcast Settings > Video Clip Settings > Length of Video Clip.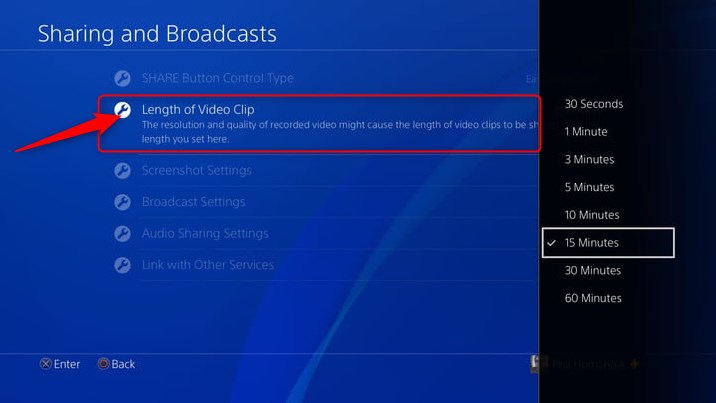 Image Board: Record Gameplay for YouTube on PS4
Xbox One
When you play your Xbox One game, you can also record the gameplay for YouTube directly. But it only allows you to record videos up to 10 minutes long, so if you want to record a longer gaming video for YouTube on Xbox One, you need to use an external hard drive to assist you.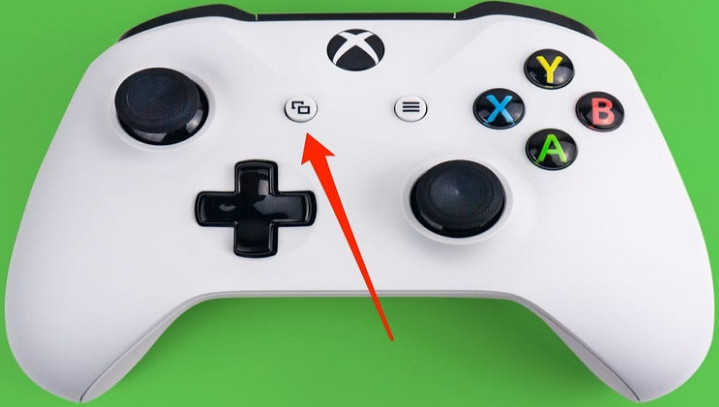 Image Board: Record Gameplay for YouTube on XboxOne
To record a gaming video for YouTube on Xbox One, just press the Xbox button on the controller, then press the View button, and select Record From Now.
Record Quality Audio for Your Gaming YouTube Video
Notice that the most popular gaming videos on YouTube usually include audio comments. Here are two ways for you to add voice comments to a gaming play video - recording the game and making voice comments in real-time or creating a voiceover for your gaming video separately.
Recording the audio comments for your video requires a microphone. Although you can use an internal microphone on your computer, or the mic on a gaming headset, investing in a quality microphone can ensure professional sounding audio for your gaming video.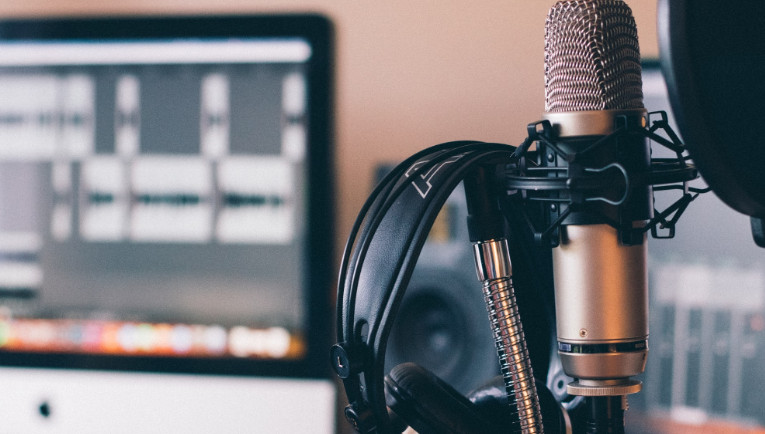 Image Board: Record Audio for Your YouTube Gaming Video
If you want to record your voice audio separately from your video, below we'll share a powerful gaming video editor that allows you to add voiceover to the gameplay video easily during the editing process.
Edit Your Gaming YouTube Video
When it comes to gaming video editing, it must be the most challenging part for most YouTube gamers, and some gamers say they spend almost twice as much time editing gaming videos as they do recording them. So it's crucial to find an easy-to-use, intuitive editor to edit your YouTube gaming video.
There are many video editors that you can use to edit your gaming videos, such as Movie Maker for Windows or iMovie for Mac users. Want an online gaming video editor with more features? FlexClip free online video maker is ready to help.
FlexClip makes video editing simple and fun, and offers powerful features and stunning effects to help you make a gaming video.
Want to make a custom gaming intro or outro for personality? Or add titles to introduce yourself and your channel, or to highlight important information? May you also try to use the picture-in-picture effect to add a facecam in the corner of the screen as you play the game? And more… Whatever you want to do on your YouTube gaming video, FlexClip can meet all your needs!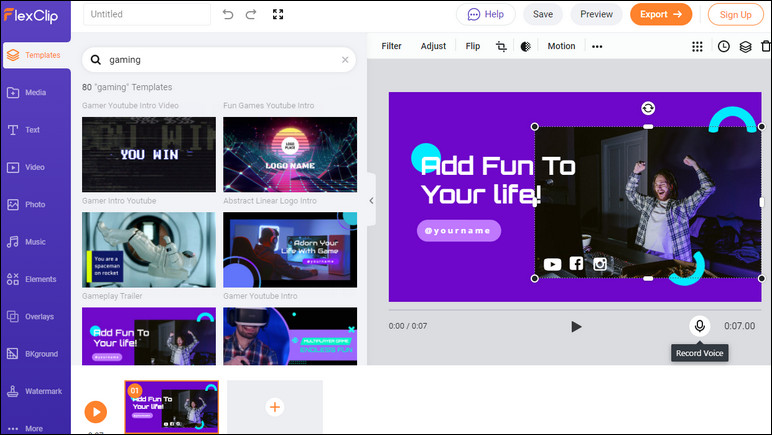 Image Board: Edit Your YouTube Gaming Video with FlexClip
What's more, FlexClip is free and pretty easy to use. It is such a powerful video editor with various editing features and options; just turn to FlexClip to edit your YouTube gameplay video now! No video editing experience is required!
Final Words
That's all for how to record and make a gaming video for YouTube. Remember to use FlexClip, the online gameplay video editor, to take your gaming video next level.