In this article, we show you all the dress change video tricks you need to know so that you can make an outfit change video with jump or snap clothing transition for Instagram Reels and TikTok.
By now, you've probably seen those fantastic dress change videos that a person is in one outfit and suddenly appears in the same position with a totally different outfit on platforms like TikTok and Instagram's Reel. Have you ever wondered that "how did they do the clothes change transition in a dress change video?"
If you want to learn how to do it, we will show you how to make the jump or snap clothing transition for a dress change video that you can post on Instagram Reels and TikTok.
Contents:
Also Read: How to Make a Talking Dog Video on TikTok & Online>
Part 1 Top Tips You Need to Know for a Dress Change Video
To easily make smooth clothing change transitions in your dress change video, you need to master the top tips before recording your video.
Use consistent background - make sure that no one can enter and nothing will move during the recording so that no variation is noticeable when making the clothing change transition.
Keep the consistent lighting - artificial light is more suitable than natural light, as the position of the sun changes over the hours and makes the change noticeable in your video.
Remain stable during the recording - we should ideally use a tripod to avoid any shake during recording, or you can rest your camera or phone somewhere where it will help remain stable.
End up in a fixed position - during the recording time, you can make any movements you want, but make sure you end up in a fixed position, which helps to make a smooth transition of clothing dress. (If you're making an outfit change reel on Instagram, there is an Align tool to help you match two clips properly when recording.)
Attach sound to your transition - audio always adds the magic of the jump or snap clothes change to your video, and a clothes change transition without sound feels empty.
Part 2 How to Make Your Dress Change Video on Reels
Usually, people use a jump, finger snap, or hair flip to change clothes in most outfit change videos. Here we'll show you how you can get creative with your clothes changing video content using Instagram Reel.
Step 1
Start the Instagram App and press the Plus icon on your page to access the camera screen and slide to Reels at the bottom.
Step 2
Find the music or audio for your outfit change reel. You can also adjust the filter or speed if necessary.
Step 3
Set the Timer (at 5 seconds or 10 seconds) to give yourself some time before the recording starts, and then begin recording your first outfit show with a jump, finger snap, or hair flip after the countdown.
Step 4
Trim your first clip to cut out the unnecessary part from the jump, finger snap, or hair flip to get them in place.
Step 5
Change into your second outfit and back to your camera to turn on the Align tool to help match your second video more easily and start recording and completing your clothing change transition.
Step 6
Repeat to record all your outfits. When you have done, it's time to edit all your video sections; just use the scissor icon to modify where your clips start and stop.
How to Do Outfit Change Transition on Reels
Part 3 How to Make Your Dress Change Video on TikTok
If you want to learn how to do the clothing change transition on TikTok, here are all the tricks on how to make clothing change transitions in TikTok.
Step 1 Set Timer to Record Your Clothing Change
TikTok timer is our best tool to create the clothes change transitions. It helps you delay the start of the recording by a few seconds so you can get into position in time.
Step 2 Record Your First Outfit
As the count ends and TikTok starts recording, you can do whatever you want, but make sure you end up in a fixed position, and here you need to remember your location for matching your following clips perfectly.
Transition ideas are jumps, finger snaps, hair flips, coming close and covering the camera with hand, foot cover, pull on clothes, etc.
Step 3 Record Your Following Outfits
Once you have recorded your first clip, change your clothes quickly and record the next ones. In the second clip, you must make sure that you start in exactly the same position as you ended the first one to give a smooth clothing change transition in your video.
Now, you can repeat to make as many changes to clothes as you want so that there are several transitions.
Step 4 Adjust the Clips in Your Dress Change Video
When you've done recording, click the Adjust Clips icon on the right-hand side of the screen to trim your clips and modify where your clips start and stop to make it look like you have magically changed clothes.
Bonus: Free Online Video Editor for a Magic Dress Change Video
Editing your dress change videos using a powerful editor that offers more control than Instagram or TikTok is recommended for a magic clothing change video!
Here comes FlexClip, which you can use for free to level up the clothing change transitions online in your video.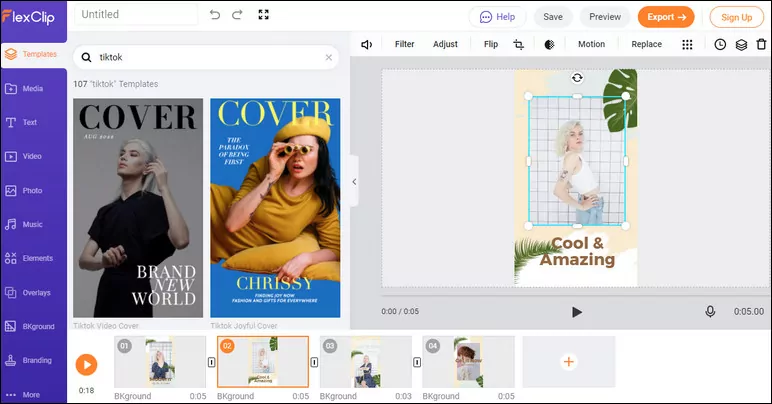 Dress Change Video Editor -FlexClip
FlexClip's advanced editing feature allows you to trim your dress change clips, not only to cut off the beginning or ending part of the video but also to trim the middle of a video. Besides, you can also mute the original sound if there is much noise in your video, and then pair it with new background music, attach sound to your change transition and make it more vivid.
Besides editing your dress change video, FlexClip also offers rich video templates for you to make a stunning video for Reels or TikTok in minutes.
Daily Life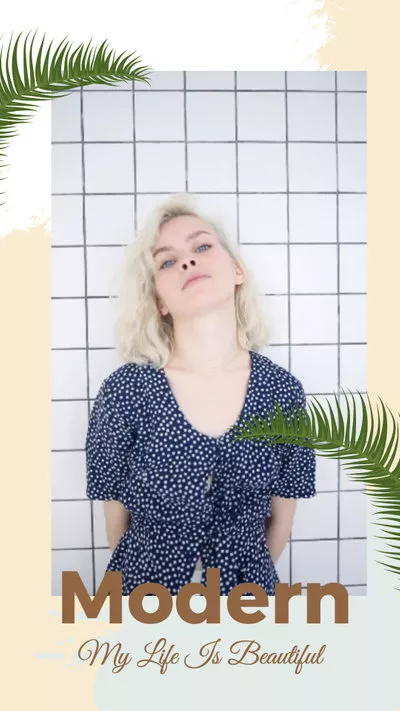 Summer Fashion Intro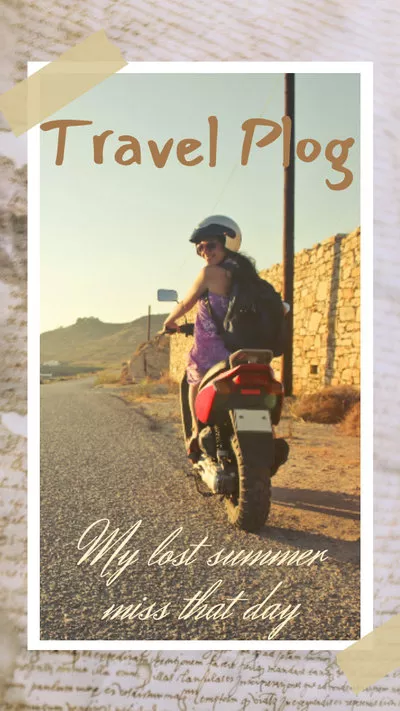 Photo Blog
Final Words
That's all for how to do clothing transitions in a dress change video on Reels and TikTok. Just follow along and get creative with your next Reel or TikTok outfit change video. Also, do not forget to try FlexClip online video editor to edit and touch up your final dress change video for free.