Summary:The blog divides 3 parts to help you guys figure out how to create and use Mesmoji: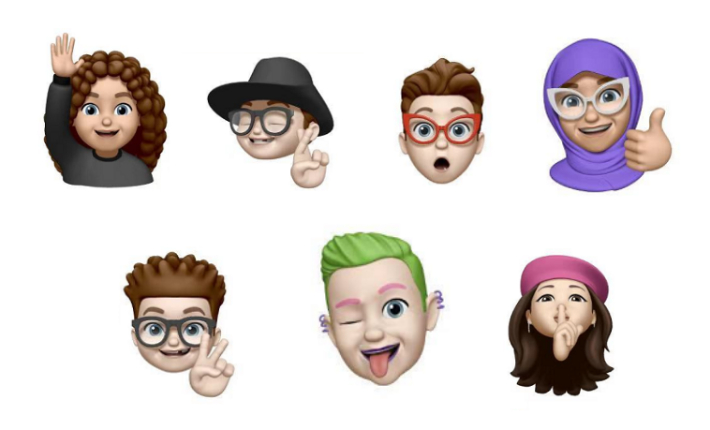 Image board: iPhone Memoji
Note You can create Memoji sticker on any iPhone device but with iOS 13 or iPadOS. Moreover, for an animated Memoji, you need the iPhone X or later devices, or iPad Pro 11 inch, iPad Pro 12.9 inch.
After Apple updated the latest system iOS13 and iPadOS, you can now create your own emoji, which live in your keyboard, to match your personality and mood, then use them in Messages and FaceTime sharing to your alter egos.
Your Personality, Your Memoji.
1.Open Messages, go to a new conversation or the existing one.
2.Click "

" icon and tap "

" into memoji creating interface. You can customize different features of memoji from skin, hairstyle, eye... to eyewear, head-wear ...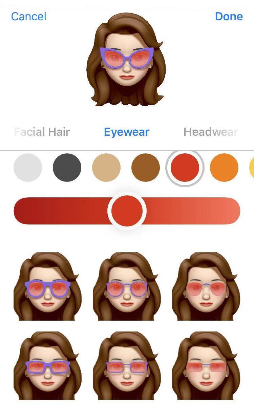 Image board: Customize your memoji
3.After all features are set, tap down to save the Memoji into Animoji drawer.
4.If you would like share them to friends, just tap the "

" icon and send the Animoji.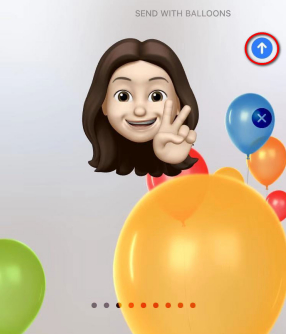 Image board: Tap

to send Memoji to friends.
Memoji in Messages
1.Start a new message, tap "

" to pick up your Memoji.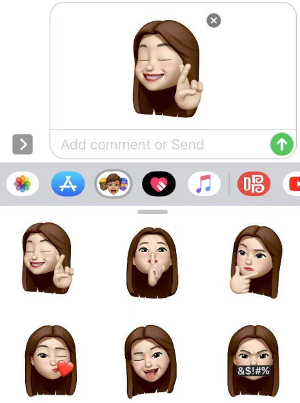 Image board: use Memoji in Messages.
2.Animated memoji for any iPhone
If you have a compatible iPhone, you would like click "

" to record your emotions and actions, also your voice. You're allowed to record for 30 seconds. Hold the Memoji and drag it to the messages thread or tap the red 'trash bin' to delete it.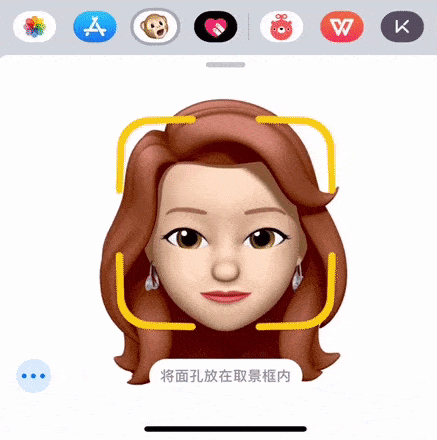 Image board: Animated memoji
Don't worry if your iPhone isn't iPhone X or the later, Memoji in other iPhones with iOS13 still have some animated effects you can use.
When you wanna send the Memoji, hold the "

" icon (don't just click it), the choices of effects will be automatically popped up. The following example is showed by iPhone 8.
Depict video: Memoji's example of iPhone 8
3.Tap the "

" button sharing with your friends
Memoji in FaceTime
1.Open FaceTime and make a call.
2.When the call start, tap "

" to add the memoji or animoji you wanna use.
3.Continue your FaceTime call with your customized memoji, and also you're able to alter the filters. Or if you wanna show your lovely face again, click "

" to delete the memoji.
Depict video: Memoji in FaceTime
Note Still, only iPhone X or the later can use animoji and animated memoji, but others also can add your memoji as a emoji/photo to cover your face in FaceTime.
You can go to "

" in Messages to take a picture or record a video with your memoji. Besides, different video filters are also available when taking pics and filming video with memoji.
Note

You're required to choose the mode, photo or video, first, and then add the Memoji. What's more, you can select different filters to have different experience.

Depict video: Take a photo or record a video with Memoji
Edit the video with memoji, make it more stunning
Furthermore, if you wanna add video transitions, additional recording, animation text and sound effect, even the business logo, FlexClip is your best choice.
After recording all video clips, you can use FlexClip cut out the useless footage and trim your video.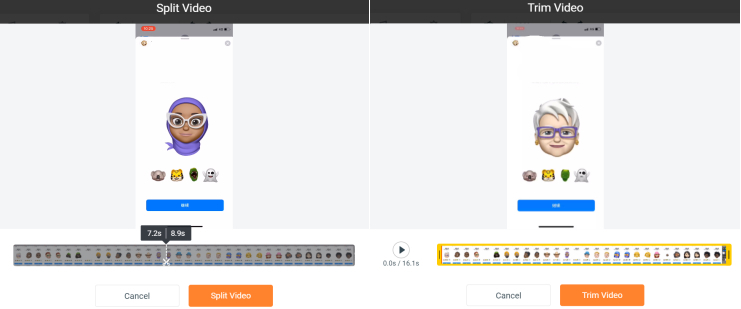 Image board: Edit your video with Memoji by FlexClip.
If necessary, add the animated subtitles and remove the background noise, find sound effects to live up the video more.
Depict video: Use more features of FlexClip to make your Memoji video more lively
Bottom Line
Hope all the tips help you to fix your problems. Join the trend: update your iPhone system, create own memoji, make a fun pic or video! There is an example of fun video with memoji.