Summary: This blog will talk about 8 incredible features of iPhone 11/11 pro (max), hoping help you figure out how it can work on mobile videography, vlogging and short video. (sources of images & videos from Apple and DigitalRev TV)
If you are interested in vlogging and mobile videography, you may would like to look through How to Vlog: Top 10 Videography Tips To Be A Super Vlogger and Top 9 Tips of Mobile Videography which also help you to learn more about how to vlog and get more videography inspiration.
The biggest argument for most videographers is that the best camera is the camera on you. Your phone is always on you, this is the reason why this becomes a professional tool. So, when you suddenly meet something very crazy and interesting around you, you can capture it.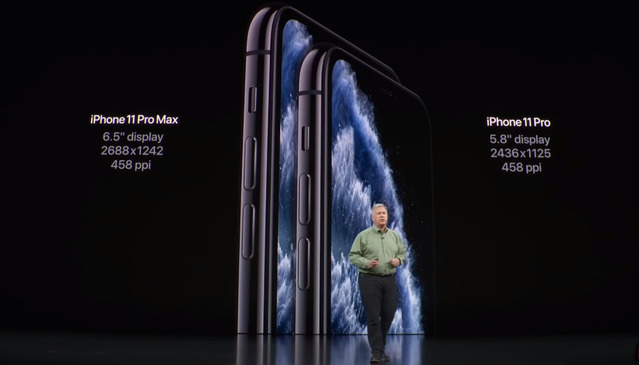 Image board: Display of 11 pro and pro max.
Apple now has announced three different sizes. iPhone 11 , the medium size phone, is the cheapest one. It has one wide-angle camera and one super wide-angle lens.
Depict video: Ultra-wide: iPhone 11 & iPhone 11 pro (max)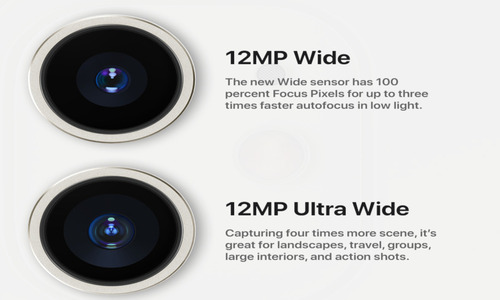 Image board: iPone 11
12MP WIDE CAMERA
26mm f/1.8
6-element lens
Optical image stabilization
100% Focus Pixel
12MP ULTRA WIDE CAMERA
13mm f/2.4
5-element lens
120°field of view
Pro model phone has the third camera on the back with the 2X telephoto lens.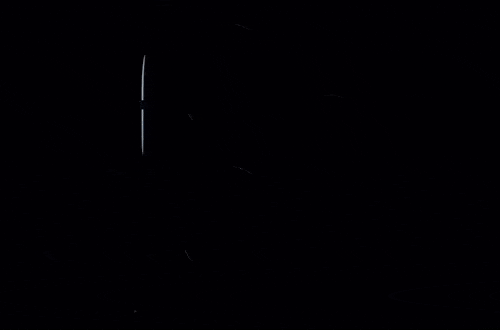 Image board: iphone 11 pro
The first step for vlogging is to catchy audience's eyes as many as possible. While What makes iPhone 11 pro (max) so different is the extra cameras.
You can have a wider shot with the ULTRA WIDE CAMERA so that you can shoot a complete landscape portrait. And your phone is always on your hand, you won't miss any interesting shots because there's no time for setting the camera. Therefore, it can be said that iPhone 11 pro (max) is the best substitute for Go Pro for your vlogging and short film.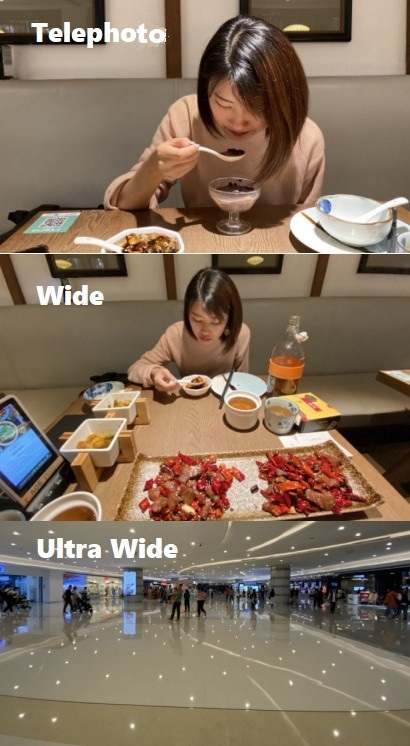 Image board: Ability to change the width
Let's look through what the fantastic features iPhone 11 pro (max) has for your short video.
1.iPhone 11 pro (max) wide-angle camera
Many people like the GoPro for sports, for vlogging, because it's so wide. Now, iPhone 11 pro (max) allows to get the highest quality footage at arm's length and don't need to worry about missing the frames for people who're doing short videos or vloggers.
Depict video: iPhone 11 wide-angle camera
2.Slofie
Slow motion is quite a good movement you may wanna use in your vlog or short film. You can use slo-mo to emphasize the part of your story, and elicit a series of emotions.
For iPhone 11 pro (max), it's 4K for the selfie camera, you can slow-mo yourself with no worry about resolution, and it's wider than the previous camera. This is the best experience for vloggers and people who doing the short film.
It's also noted that when you do a slow-mo, you don't want to go 120p, it will lower the quality
Depict video: Selfie camera test (slow motion)
3.Four cameras at the same time
The most exciting thing with iPhone 11 pro (max) is that you are able to use their app (Filmic demo) to show all four cameras at the same time. And you can choose two of them at the same time to record 4K (at 60fps) clips, even the selfie camera.
Depict video: Show selfie and what you saw at the same time (source from iJustine)
However, you may wanna kick off the paying app Filmic Demo, try the free apps: DualCam which supports you to use the front and back camera at the same time once you update your system to iOS13 for iPhone XR, iPhone XS or later.
As a person who doing vlogging thing, you definitely don't wanna miss every moment with both the front and back camera.!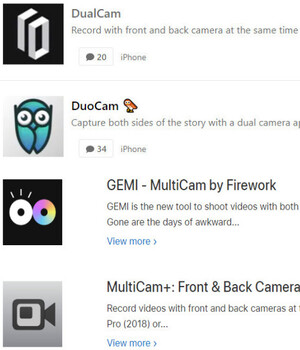 Image board: DualCam app: Front & Rear Simultaneous Recording
What I really mean is that in this way, you can film something with a long lens and ultra wide-angle lens, so you can get the tight shot and establishing shot at the same time and, even more, both the shots are 4K.
As you can imagine, for a vlogger, you can record yourself and what he saw in the-real time. It's a totally different interaction and engagement with your audience.
4.Camera microphone
Now that it enables people to choose two cameras at the same time, I may wonder what microphone it can be used. Technically, it needs one for camera facing away and the other standard microphone for the camera facing yourself.
In the iPhone 10, we have the one back and next to the camera, which always has more wind noise. And the other one down to the place where we normally speck. So far, we don't know whether iPhone 11 (pro max) has the dual recording, what's more, whether we need to use its app to use them or pro version itself can support the different micros.
If you wanna get a really nice voice, you may want to buy a mic kit or microphone to eliminate the wind noise.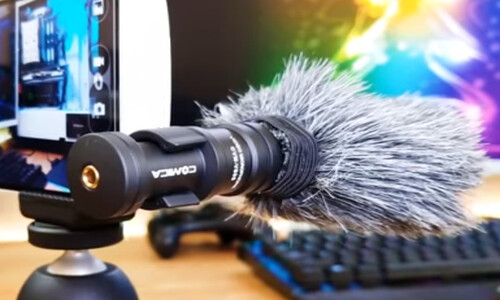 Image board: Better voice by microphone
5.Night mode feature
For photography, it expands the ISO and has a longer shutter. You could have a very extraordinary picture in a very low-light environment. So you can share a photo of tasty food in Instagram or anywhere you interact with your friends and fans without any editing.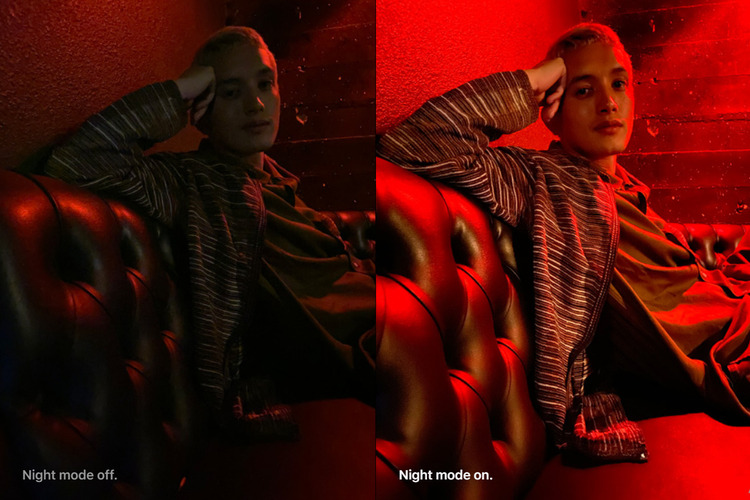 Image board: Night Mode
Nevertheless, on the other hand, how it works may relate to apply some algorithm to find the frames that aren't blurry, and combine them together, which means it'd have more frames and a faster shutter to increase exposure. (Besides, Apple didn't say any about the application to video officially) so, so far I don't think it'll work very well in videography.
6.Daytime vlogging
iPhone 11 pro (max) has more than one light mode change. The feature of temperature, exposure and color also brings some different effects for vlogging or filming short video. The following shots are filmed by Canon 5D and iPhone 11 pro separately, you can see the differences
Depict video: Night Mode
7.Deep fusion
The idea is to use multiple lenses and high frame rates to get a high-quality image which shows you more details.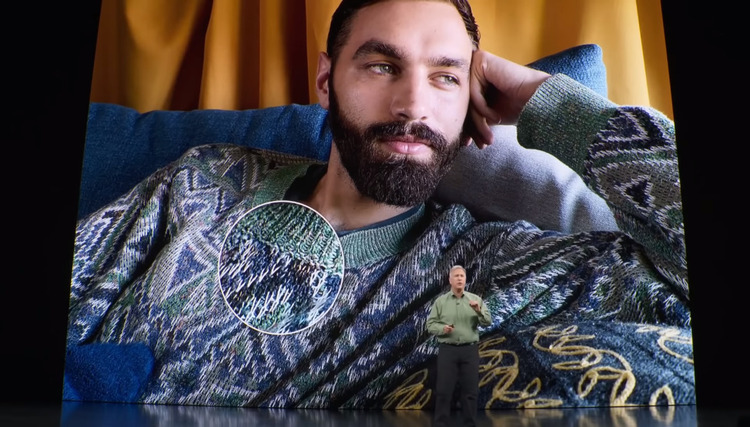 Image board: Deep fusion: more details
So that deep fusion gives your vlogging video more beautiful frames. Like the following shot, iPhone 11 pro gives more complete status, the frames looks more lively and meat balls look like more yummy.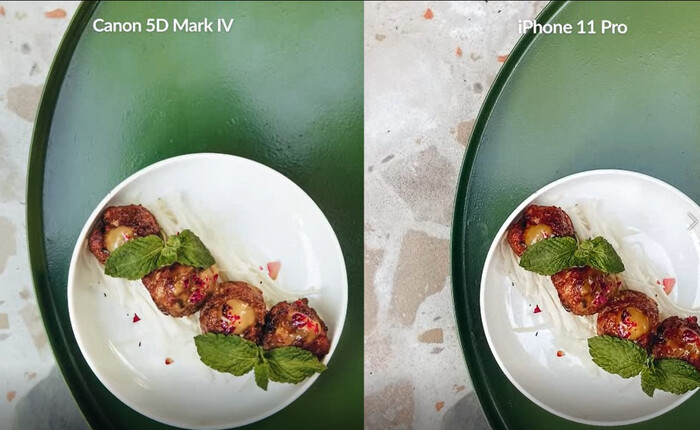 Image board: Deep fusion: more details and beautiful frames
8.High-key light mono mode:Studio Style
As a full-time vlogger, or you wanna shoot more professionally, you may wanna try this high-key feature. The studio-style means images have lots of brights and whites, but what's really incredible is the iPhone 11 pro (max) removes the background, which seems you were taking a shot in a white seamless backdrop.
Human are version creatures. Now you can use your more professional studio shots filmed by iPhone 11 pro (max) instead of a cumbersome DSLR or mirrorless camera to surprise audience and catch their eyes to make them stay with your video longer.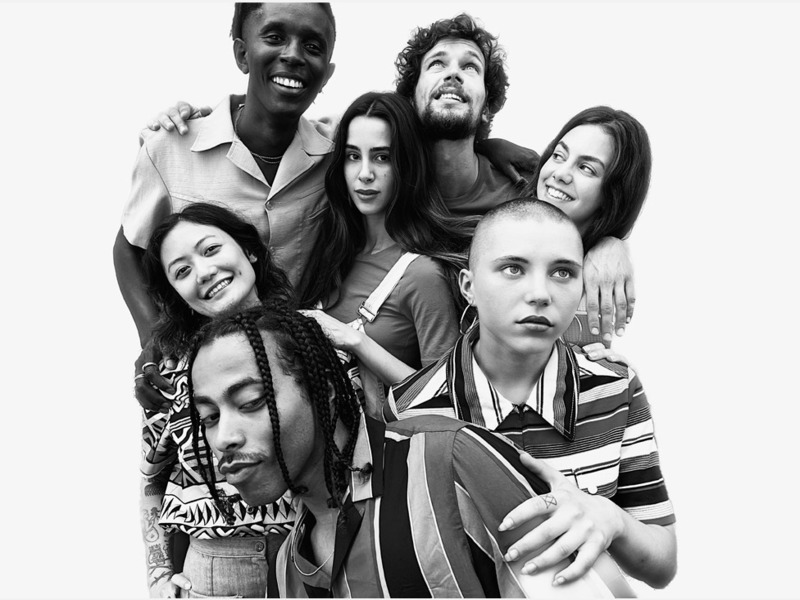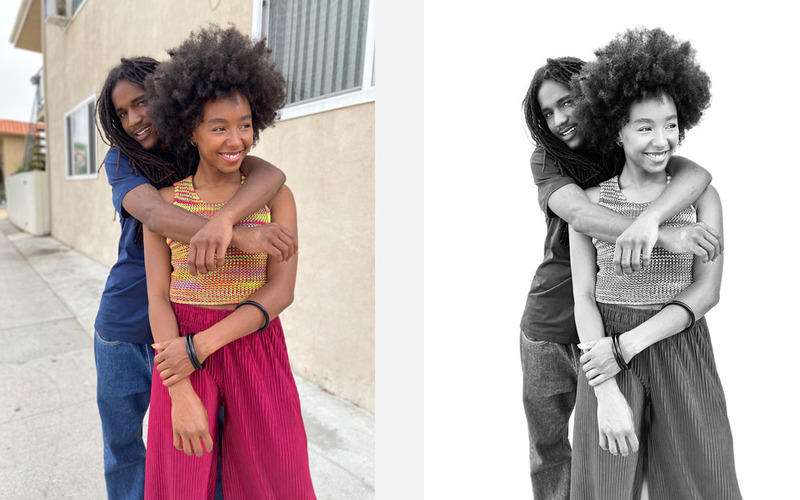 Image board: Picture of high key mode
However, many professionals doubt how much these features have anything to do with hardware or software. All the stuff that determines the depth only works on the newest camera or it's just a marketing software. Anyway, it does provide people an extra option when it comes to producing a studio-lighting image.
9.Image stabilization
The image stabilization is surprising good, iPhone 11 pro (max) may help you save the money to buy another GIMBLE. When you shoot some video clips, the frames are vey stable, no hand shaky as you can see in the following footage.
Depict video: iPhone 11 pro (max) stabilization (source from DigitalRev TV)
The Bottom Line
I'm very glad to talk about 8 features of the newest favorite, iPhone 11/ 11 pro (max) for someone doing vlogging or short film, although there are some functions and information that are not clear enough, it still seems like the greatest tool if you do lots of vlogging things!
See more mobile videography tips at https://www.flexclip.com/learn/9-mobile-videography-tips.html. If you'd like to learn more video filming on pre-production or post-production, you may wanna look through the article of how to make a travel video.
Besides, if you are bothering lack of footage or editing video, FlexClip video maker provides thousands of video templates and many editing tips for everyone.