Summary:This blog concludes how users can experience active simultaneous recordings with front and back cameras at the same time after the launch of IOS 13. It includes:
Last month, Apple previewed the simultaneous multiple-cameras recording of iPhone 11 Pro by the third-party app: Filmic. You can record the front and back camera together in the highest quality (4K) with this app using the ultra-wide camera and standard camera.
Now, with the introduction of the new API in IOS 13, simultaneous multi-cam filming is not only available for iPhone 11 but also supported by iPhone XS, iPhone XR, and the iPad Pro.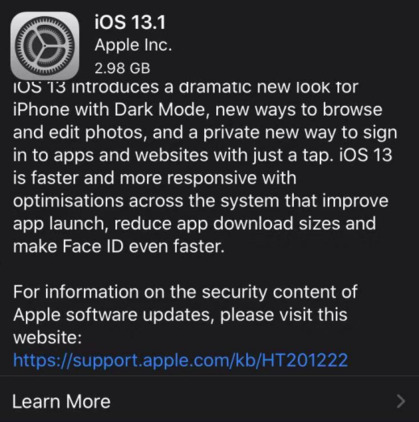 Image board: iPhone IOS 13.1
Apple stressed the feature is required renewal of hard pipelines which has been made by the iPhone XS, iPhone XR, and the new iPad Pro.
Therefore, if you are the owner of the iPhone 11 or existing iPhone XS/XR, you can take advantage of the new multi-cam app to have the best personal vlogging experience ever.
Unfortunately, the feature isn't supported by the camera app directly. Users need to rely on the third-party app ecosystem too, which is DualCam.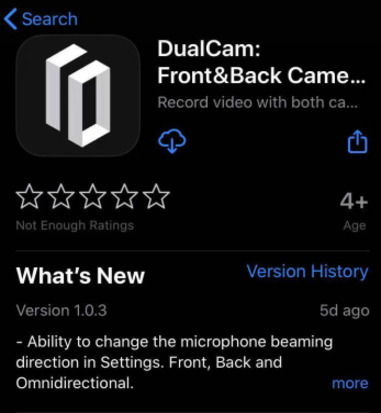 Image board: DualCam app: Font & Rear simultaneous recording.
You can shoot videos or take pictures with the front and back camera at the same time. Record the amazing party you're enjoying and record your reactions and true emotions at the same time.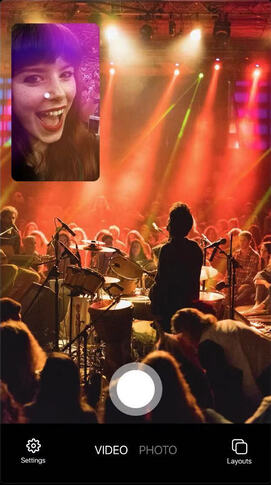 Image board: An example of DualCam app: Font & Rear simultaneous recording.
Features:

Switch the main camera back and forth as front or back
Layout: many layouts can be chose from showcase
Share: you can directly share your video as a story to Instagram or just save it in your camera roll.
What's more, you can get unlimited videos, unlock all layouts and even remove the watermark, if you update your account.
Depict video: Video clip shot by iPhone XS with IOS13.1.1
After recording all your video footage, you may ask how can I edit the footage and tell an excellent story?
FlexClip video editor can help you to design and create your storyboard. A good storyline decides whether your video will be popular or say, get high views.
Image board: Create a storyboard with FlexClip
People don't care what you do in your journey, but they care why you do and what you saw/experienced so that it all depends on what kind of story you wanna tell. Moreover, you need to elicit a series of emotions to keep viewers stay.
Furthermore, if you wanna add video transitions, additional recording, animation text and sound effect, even the business logo, FlexClip is your best choice.
Conclusion
The multi-cam API is a feature of IOS 13, in other words, if you wanna enjoy active simultaneous dual-cam filming, you have to update your software first and make sure you are one of 2018 flagships.
Personally, I recommend you guys use FlexClip to edit your footage or add a business logo and sound effects. It's quite easy for a beginner.
Depict video: FlexClip video maker
All in all, we can have a better experience with camera-recording, especially for people who are doing vlogging things. However, there are still some limitations. For instance, as for iPhone XS/XR, developers cannot use high-quality camera feeds.
Guys if you have any questions about video editing, video filming, etc., contact us with no hesitation.