Vlog, the abbreviation for video log, is a form of short videos that are posted on a personal website or social media account. The most popular websites to post vlogs is YouTube. Since videos are the most engaging type of content, it helps you establish authority, build your influence, and raise the engagement level of your account.
Technically speaking, a camera is needed to make a vlog. Nowadays, more and more people are interested in making a vlog with iPhone because phones are more affordable and portable.
This is a step-by-step guide to show you how to create a vlog with an iPhone. It also works on making vlog videos with Android phones or tablets. Follow them and have a try.
Also Read: 8 Best Video Background Music Resources >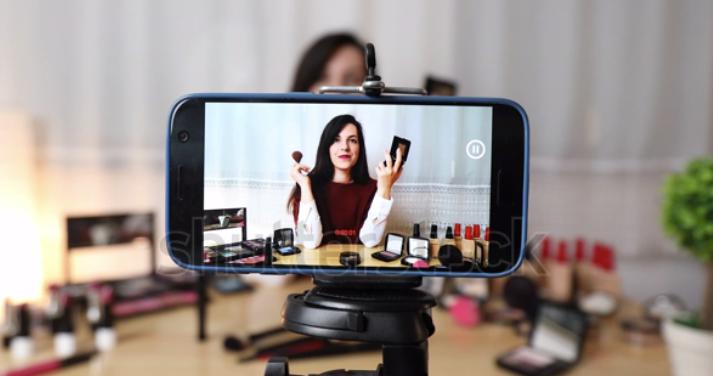 Image Board: How to Make a Vlog with an iPhone
How to Make a Vlog on iPhone
Step 1 Know Your Vlog Video Type
Here are three common video types. Pick one of your favorite topics and make plans for shooting.
1. Talking Video
You can sit in front of the camera and talk about a certain topic that you are interested in. In 2017, a loving couple told audiences how they fall in love. That video won millions of shares and likes.
People are willing to learn a skill efficiently. Make a video about something that most people don't know.
3. Daily life
Having a special day? Record it. Whether you are going for an adventure, experiencing a new day in an exotic place, or spending a festival, other people will love to watch and share your day via videos.
Step 2 Prepare for the Equipment
Even though shooting with an iPhone is much convenient than with a camera, making a good vlog with iPhone requires more equipment. The list is as follows.
1. Tripod
A tripod is a three-legged stabilization to make sure the iPhone is stable while shooting. Science proves that shooting with a tripod significantly avoids shaking footage and improves video quality.
2. Selfie Stick
A selfie stick is quite useful when you are just making a video alone. Making a video alone is hard, a selfie stick solves all your problems.
3. Microphone
iPhone voice recorder will do if you are making a vlog in quiet places. In lousy places, a microphone is necessary to collect your voices.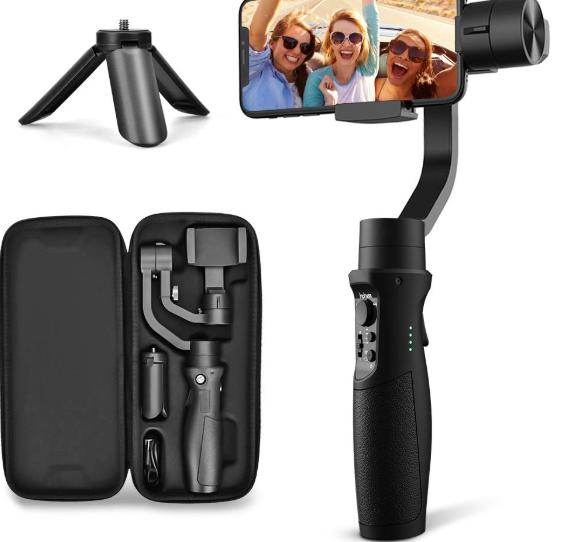 Image Credit: amazon.com
Step 3 Shooting
Don't worry if you have no shooting experience. With only a few shooting skills, you can make good vlogs with iPhone.
* Rule of Thirds
Divide your video into a nice part with two horizontal and two vertical lines. Put the main object into the middle grid so that the audience can quickly distinguish the most important thing from the others.
* Light
The ideal time for shooting is 7 to 10 am and 5 to 7 pm when the lights are neither too strong nor too weak. As for other times, use some lighting equipment. It is suggested to use one light bulb in front of the main object and one at the back to avoid any shadows.
iPhone Vlogging Tips
These iPhone vlogging tips may save you from lots of work and help you make high-quality vlogs. Refer to them one by one.
# Shoot in Airplane Mode
Phone is a multiple-task equipment. While shooting, a phone call, a notification, can ruin a whole shooting.
# Orient Your iPhone Horizontally
YouTube, Facebook, most social media platforms prefer videos in 16:9 ratio, that is why you need to place your iPhone horizontally. Unless you want black bars on both side of the video.
# Rehearsal
Lots of errors and mistakes can be avoided by rehearsal, especially when you are shooting a talking video. Anyway, you don't want to shoot for many times, right?
# Add B-Roll
B-roll is a term used to describe shots which there aren't a part of the main action. A video composed of only main actions can be boring. Taken an interview video as an example, besides the main character, you can add some natural scenes or tiny movements of the character.
# Edit
A few editing always helps level up your video. Sadly, most video editing applications are only desktop-based. Thus, editing is only optional.
We recommend you FlexClip, one fantastic video editing software. It is equipped with all necessary features, for example, video trim & cut, adding music, changing aspect ratio, adding voice-over. This program also offers a free and rich media library for you to use. Give it a try.
Infographic

Image Board: iPhone Vlogging Tips