Online Video Text Editor
FlexClip provides the simplest solution for adding text to your video, as well as controlling the final appearance of the text. Just let your creativity go wild.
What You Can Do with FlexClip Text Editor
FlexClip allows you to add text to your video to help audiences understand your video content. We provide some simple yet special text animations for you. You can add your personal information to the video and play around with text editing tools to make the text unique and impressive.
Handpicked Text Animations
You can choose from a variety of text animations that are pre-made with the perfect typography so you don't have to start from scratch. By inputting your own words, titles, or captions, you will create an expressive video with animated text that gets attention in just a matter of seconds.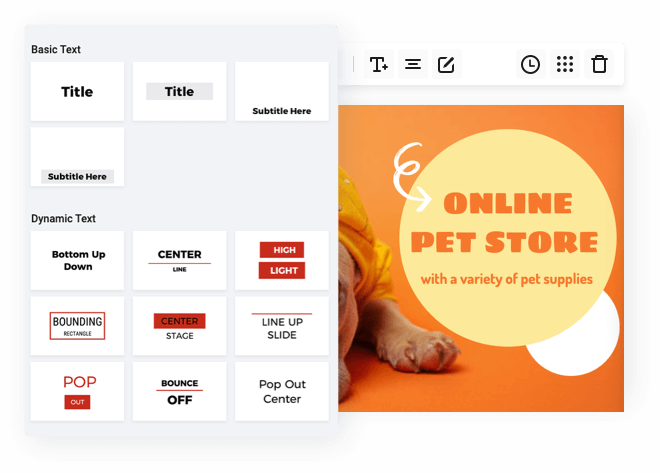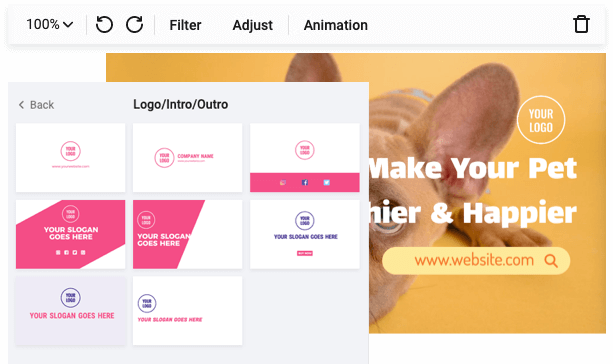 Logo Text
There's also a section where you can add your business logo along with the text to the video without much effort. Upload your own logo and enter the necessary message to make it the way you want.
Easy-to-Use Text Editor
You simply double click on any of the text and set the text properties to your liking. For example, you can change the font, size, color, position, formatting, and alignment of the text. You even have the freedom to adjust the duration of the text appearance and see your changes in the preview window.