Summary: This blog shows you 8 best fireworks displays in the Bonfire Night in 2019.
This year, Bonfire night falls on Tuesday, 5th November, a lot of places celebrate and display the fireworks on Friday or weekends, come to check out one near you, or you're really interested in.
Bonfire night, also known as Guy Fawkes Night, is held on November 5th and celebrated for the foiling of an attempt to blow up the Parliament in London on 5th November of 1605. The plot was planned by a group of Catholics which includes Guy Fawkes, most commonly linked with Bonfire Night celebration.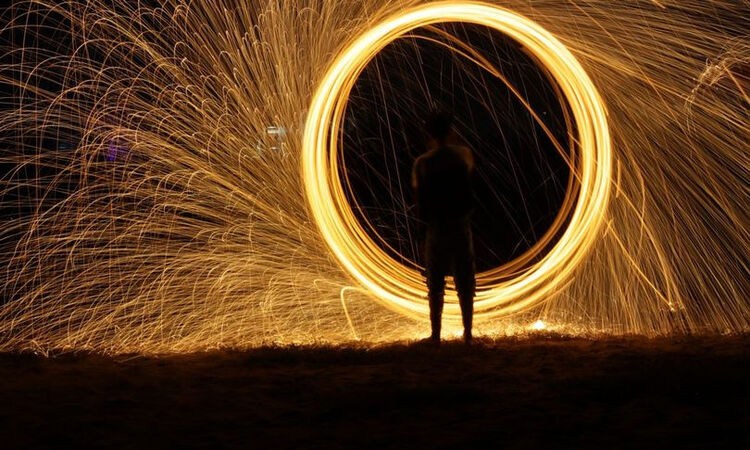 Image board: Bonfire Night-fireworks displace
Bonfire Night is not a public holiday, business and shops have the normal opening time. Many people light a bonfire or set off fireworks in this night. This is a perfect night to burn garden rubbish, and it also is a good opportunity to set off fireworks and have a big party.
Sometimes the biggest and the best can be around your corner, just check them out, pick one to have fun.
1.Sandhurst, Berkshire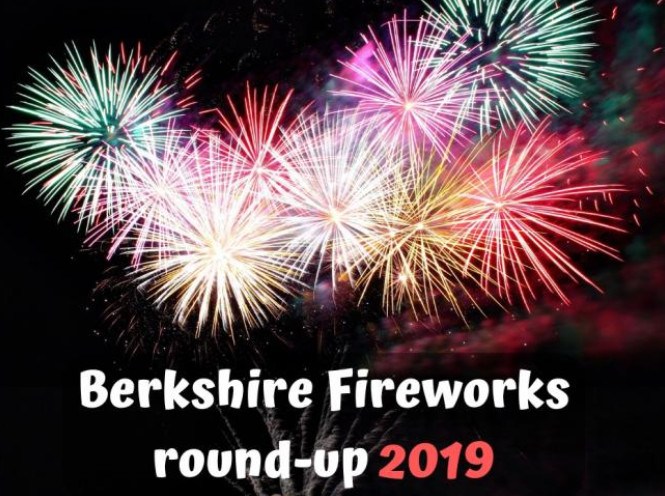 Image board: sandhurst berkshire: fireworks displace
location: Sandhurst Memorial Park, Yorktown Road, Sandhurst, Berkshire, GU47 9B.
Time: 5 pm to 8:30 pm, Saturday, 2nd of November
Price: Free
Come along and enjoy the free event of firework fun, and warm yourself up by hot snack from stands on site.
2.Blue Flames Fireworks Display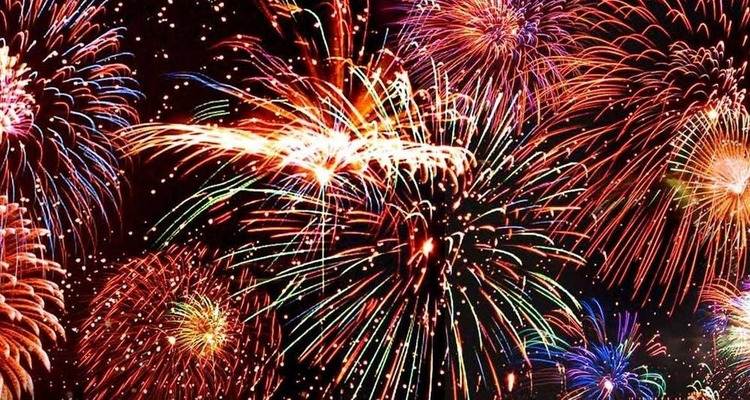 Image board: Newcastle fireworks displace
Location: Whitley Park, Whitley Road, Benton, Newcastle upon Tyne NE12 9SF
Time: 5 pm, Tuesday, 5th of November
Park:no parking available on the night
Price:  £4.36
Keep enjoy a range of delicious food, 3 function rooms are opening with the bars. Inside and outside food vendors.
3.Bedfordshire, Houghton Regis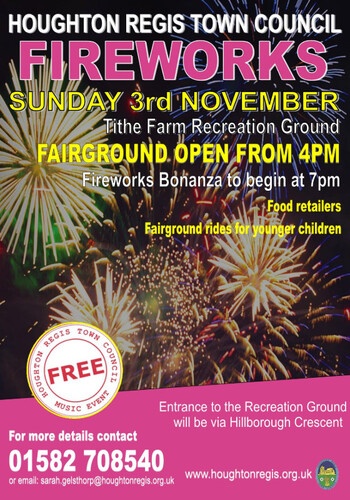 Image board: Houghton fireworks displace
Location:   Houghton Regis Fireworks Display, Tithe Farm Recreation Ground, Dunstable, LU5 5JD
Time: Gate open from 4 pm, firework begins at 7 pm and ends at 8 pm, Sunday 3rd November.
Price: Free
The display is free to watch, food retailers and fairground rides are set for younger children.
4.Landsdown Fireworks, Bath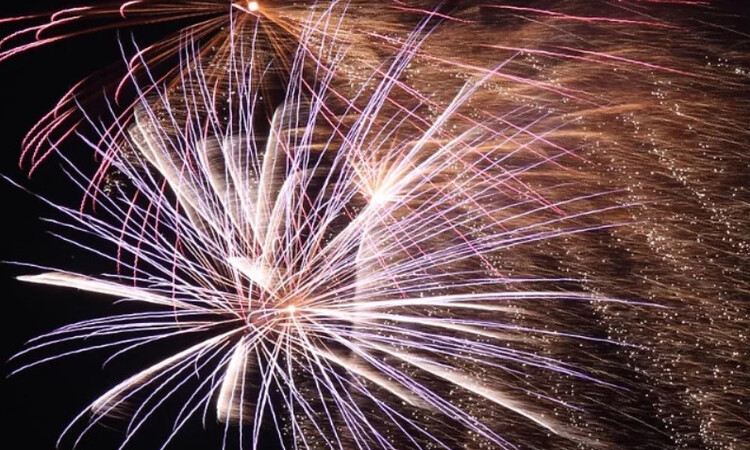 Image board:Bath- fireworks displace
location: Bath Racecourse, Lansdown, Bath, Somerset BA1 9BU
Time: 5 pm, Friday, 1st of November
Price: Start at £4
This year fireworks night will be bigger than ever before with the epic firework display set to a blockbuster Disney soundtrack.
5.Alexandra Palace Fireworks Festival, London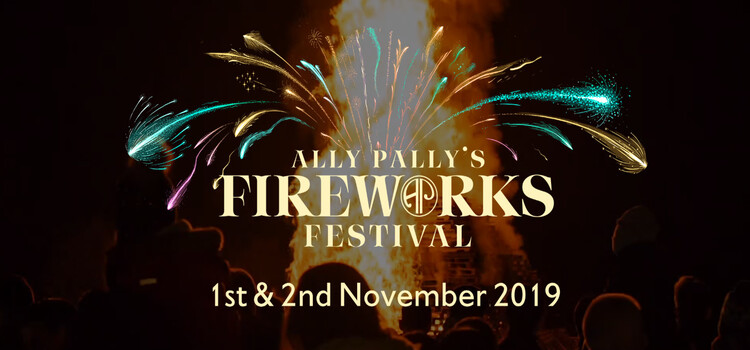 Image board: London- fireworks displace
Location: Alexandra Palace, London N22 7AY
Time: Friday 1st and Saturday 2nd November
Price: adult16+ £12.50 for firework, only 18+ £16 for Bier Festival, and more to check here.
Every November, for over 150 years, there has been a firework feast above the Alexandra Palace in north London. The firework festival in his year will be with a range of supporting attractions, which allows you to experience foot-stomping live music, a taste of Bavaria at the UK's largest German bier festival, and cinema screenings of family-friendly movies like Harry Potter.
6.Himley Hall Bonfire - To the Moon and Back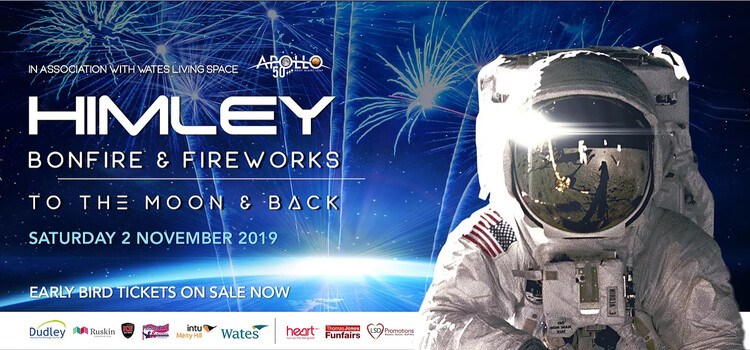 Image board: Himley Hall- fireworks displace
Location: Himley Hall and Park, Himley, Dudley, West Midlands DY3 4DF
Time: 4:40 pm, Saturday, November 2
Price: start for £5
On July 20 1969 the United Apollo 11, Over 1 billion people sat around television sets to watch as Neil Armstrong became the first person to set foot on the moon. 
Join in Himley Hall Bonfire to celebrate 50 years since the moon landing. Set to inspirational music as we go back in time to that historic moment and take you to the moon and back!
7.Leeds Castle Fireworks Spectacular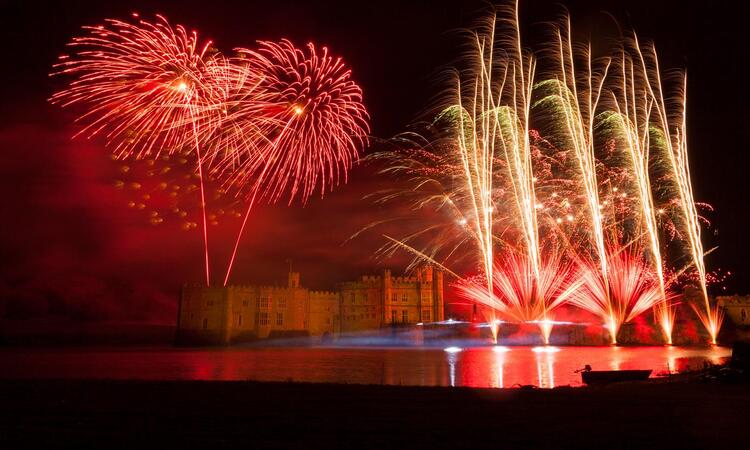 Image board: Leeds- fireworks displace
Location: Leeds Castle, Kent, ME17 1RG
Time: 2 pm for live music, 3 pm for falconry display 5:30 pm for fireworks, 2-3 November
Park: car park opens from 1pm
Price: Adults £23; Children (4-15yrs) £15; Under 4s Free.
8.Bradley Stoke, Bristol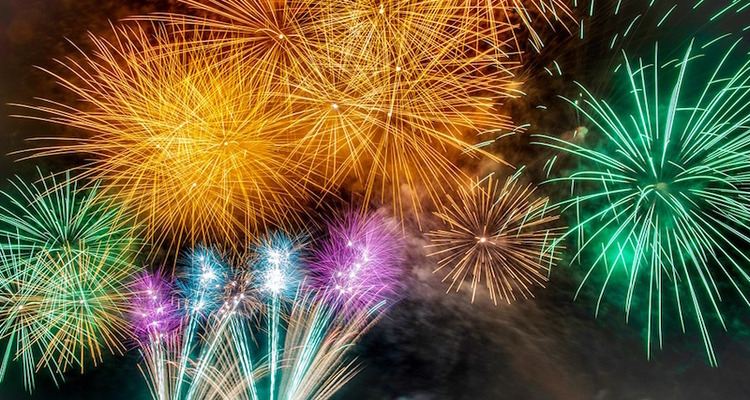 Image board: Bristol- fireworks displace
Location:  Jubilee Centre, Savages Wood Road, Bradley Stoke, Bristol, BS32 8HL
Time: open at 4:30 pm, 6 pm for fireworks
Price: Free
Spending time with friends and families from afternoon to evening and enjoy the 2019 most popular fireworks display across the UK.
Use FlexClip to make a video recording the beautiful fireworks and precious memory and time with family members.
Depict video: Edit video clips of fireworks with FlexClip
FlexClip allows you to cut out the useless footage and trim your video.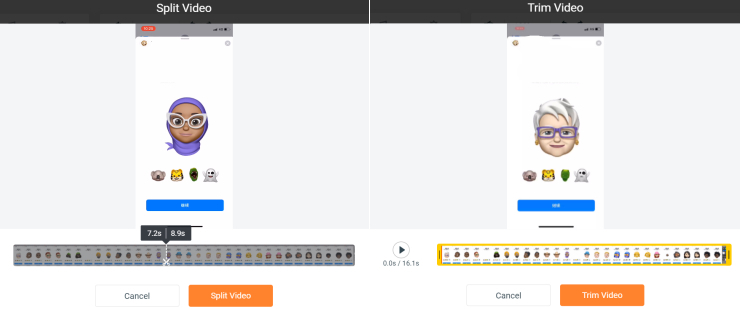 Image board: edit video clips of fireworks with FlexClip
If necessary, add the animated subtitles and remove the background noise, find sound effects to live up the video more.
Depict video: Use FlexClip to make your video more lively
Bottom Line
There's nothing like a fireworks display, you won't miss it out, celebrate and enjoy the fireworks and other entertainment with your loves. Pick one place, and use your phone recording the precious time! Last but not least, make a video to memorize these big days with FlexClip!