Using funny and witty birthday titles in your celebratory happy birthday videos works 10x better than saying the cliché "wish you happy birthday" to your best friends and loved ones.
If you are looking for a refreshing way to add birthday titles, birthday slogans, and birthday wishes to your birthday video? We've got you covered!
In this post, we will offer you 32 better alternative ways of wishing people happy birthdays in different scenarios and walk you through how to easily create eye-catching birthday titles in your birthday videos online. So, let's rock and roll, now!
Company Team Birthday Celebration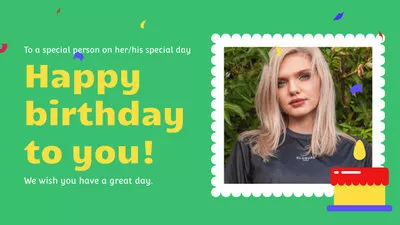 Colorful Company Team Birthday Video
Here's What You Will Learn:
10 Funny Birthday Titles for Instagram
Suppose you want to share the joy of a birthday celebration or party on Instagram. In that case, the following 10 short, sweet, and funny birthday titles should help you create a punchy and witty Instagram Reels video or Story that gets more likes, shares, and comments. Also, read how to add original audio to Reels.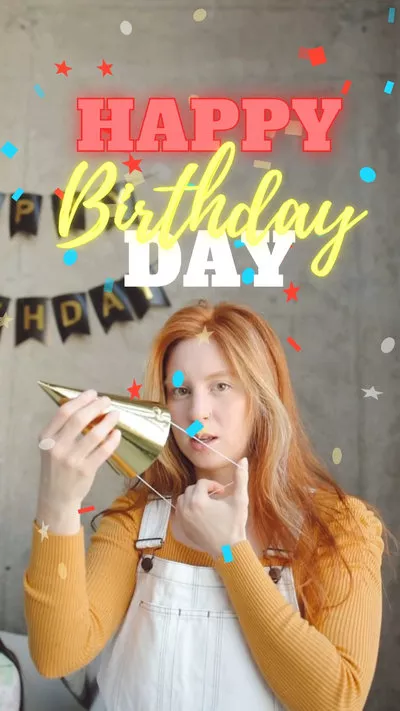 Instagram Birthday Reels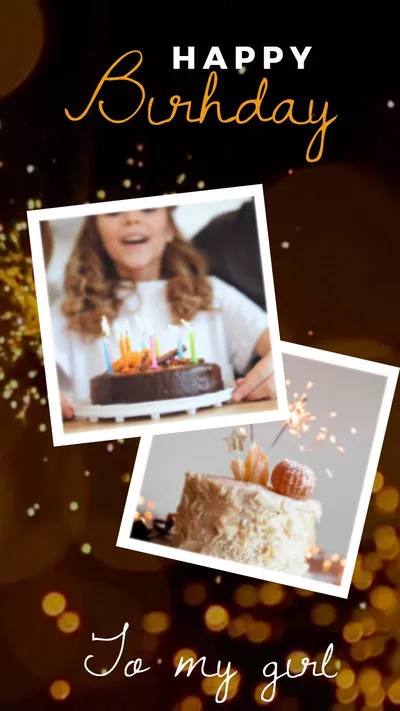 Happy Birthday Reels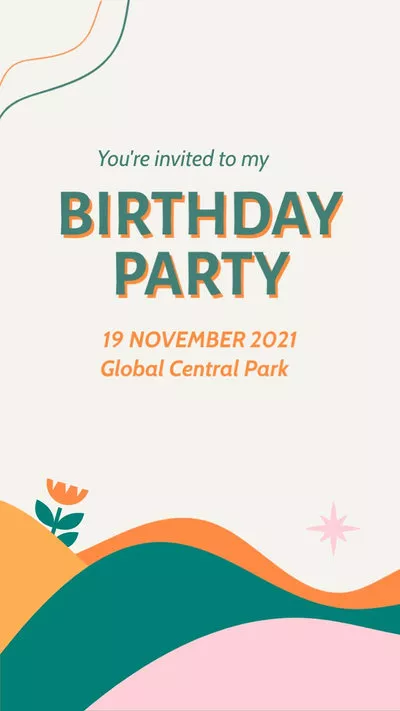 Birthday Instagram Reels
Go shawty, it's my birthday.
Having my cake and eating it too.
It takes a long time to grow young.
Another year older, wiser, and happier.
On this day, a queen was born. Happy birthday to me!
Gonna party like my birthday…oh wait, it is!
12 Witty Birthday Titles for Friends
As to the birthday titles for best friends, why not inject a sense of humor while poking fun at his/her "growing age". I'm sure your witty and heartfelt birthday wishes will move your friends to tears.
Golden Decoration Birthday Collage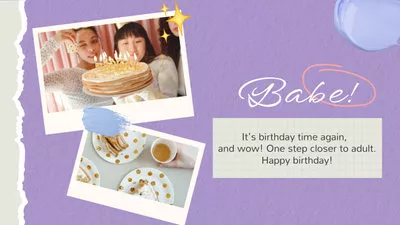 Friends Birthday Wishes
You are aging like fine wine.
Don't count the candles, just enjoy the glow.
Many happy returns (of the day!)
I wish you all the best on your special day.
Wishing you a day that is as special as you are.
Wishing you many more candles to blow.
May your day be filled with laughter and presents.
The best things in life are yet to come.
May all your wishes come true.
Congratulations! You survived on another trip around the sun. I hope this day is full of cake, memories, and fun.
10 Heartfelt Birthday Titles for Sisters
Having a loyal and supportive sister is the best gift in one's life. To highlight the special bond of your sisterhood in the celebratory birthday video, the following 10 heartfelt birthday titles shall add the icing on the cake.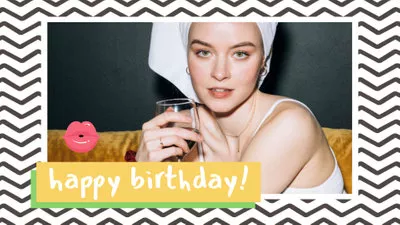 Birthday Wishes For Sister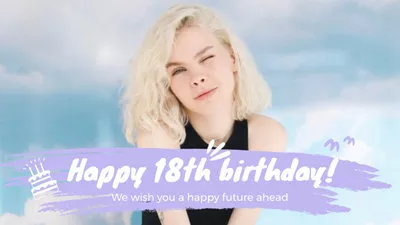 18th Birthday
Thank you for always being there for me. Love you!
You are a blessing in my life.
No matter how much you grow up, you will always be my baby girl!
Having a sister as awesome as me is the only present you need.
Thank you for being such a supportive sister and friend. I love you!
I am so lucky to have a person so kind and cheerful like you as A sister.
Elder sisters are the shadow of the mother. I love you and wish you all the best.
Hey Sis! Wishing you the most fun-filled birthday ever and an awesome year!
Thank you for being the best sister to me. For me, you are the perfect gift from God.
Nothing can come between me and you. Not even a fight or an argument, not now, not never. Simply coz I Love you!
Bonus: How to Easily Create Compelling Birthday Titles in Videos Online
So, having discussed so much about birthday titles for friends or sisters, now it's time to put your ideas into action. A user-friendly and feature-packed tool you can use to make birthday videos with flattering birthday titles is FlexClip online video maker.
Add great birthday titles in your birthday video by FlexClip online.
With FlexClip, you can select from tons of birthday video templates, covering birthday invitations, and birthday wishes for brothers, sisters, team members, companies, etc. Through simple drags and drops, you can customize a touching birthday video in minutes, without the design experience needed.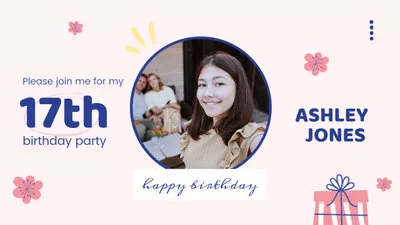 17th Birthday Invite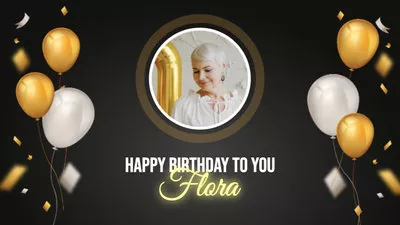 Grandmother 60th Birthday
Birthday Wishes For Sisters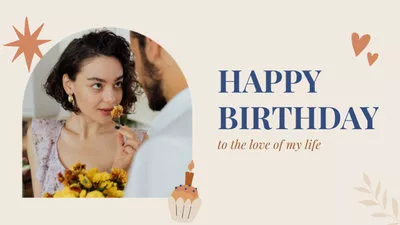 Birthday Wishes For Girlfriend
Step 1
Select a birthday video template, preview it and click the Customize button.
Select a happy birthday video template.
Step 2
Upload your video assets to FlexClip from your PC or phone or other social media.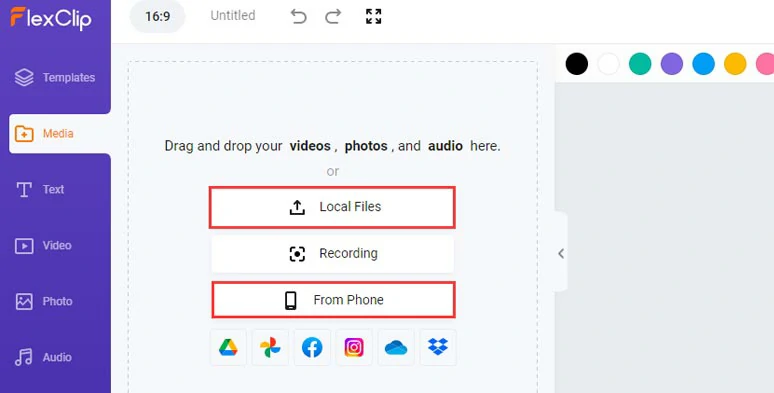 Upload your birthday video assets to FlexClip.
Step 3
Drag and drop your photos and clips to replace the pre-made ones in the template. You can trim its duration as well.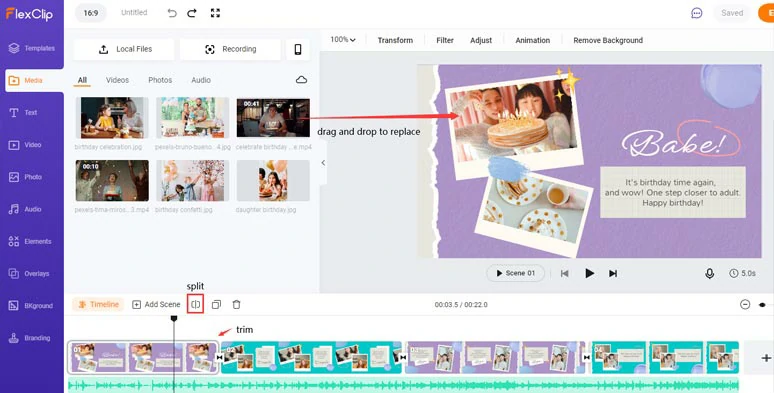 Drag and drop premade birthday photos and videos with yours.
Step 4
Add birthday titles to your birthday video.
Go to the Text tab > scroll down to Birthday Titles > select a birthday title for your video > customize its text, font, color, styles, duration, layer, and animation as well.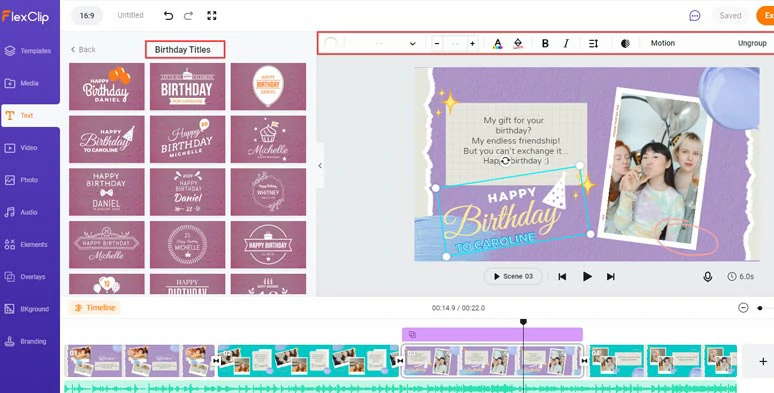 Add birthday titles with styles in your birthday videos.
Step 5
Add a decorative touch to your birthday video.
Hit the Elements tab > you can add lively confetti, happy birthday banners, birthday balloons, birthday cakes, candles, ribbons, streamers, and other aesthetic floral illustrations to spice up your birthday video.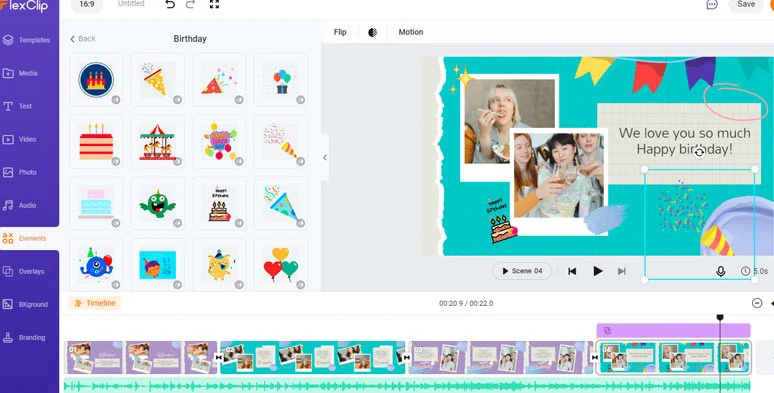 Add animated birthday decorations to create the vibes for the celebratory birthday video.
Step 6
Customize the birthday music and sound effects.
Each birthday video template has premade music. But, you can delete it whenever you want and go to the Audio tab and select from thousands of royalty-free birthday music and sound effects to make your birthday video come alive. You can layer multiple audio tracks to create the dimension and vibes needed.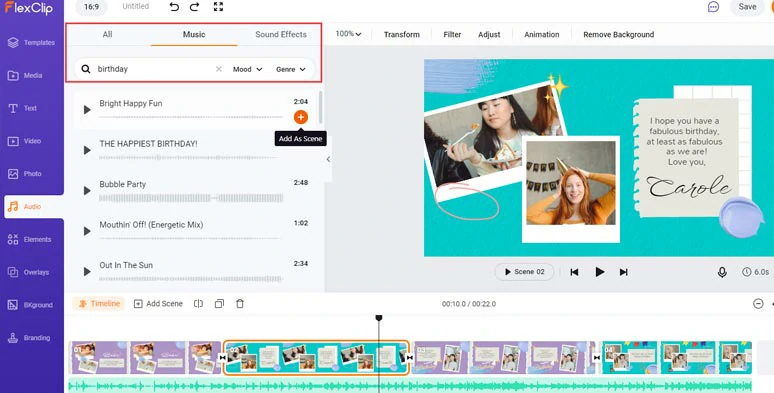 Add royalty-free music and sound effects to further enhance the birthday vibes.
Step 7
Preview and share.
Done with the editing. You can download the 1080P video to your hard drive or directly share it to YouTube, Google Drive, or Dropbox; a clickable link and an embed code are also available for repurposing.
Now, It's Your Move
So, hopefully, our suggested birthday titles and birthday video maker can make it easier for you to make a touching birthday video for your friends and loved ones. If you find this tutorial helpful, do share it with your friends on Facebook or Twitter and tell us what is your take on that and tag us. Cheers!