Briefs: You are here because you want to know professional/awesome video transitions. The article will show you 11 best video transitions, how they are created(editing/generating tricks), their making rules, and thousands of free cool transition designs that you can use immediately.
Adding video transition is a simple versatile way to make your video unique & creative. The 11 best video transition ideas will inspire you.
Visual fatigue isn't something a creator wants. It's a terrible user/visual experience that comes with a high bounce rate. Luckily, awesome video transitions can reduce visual fatigue effectively - Good transitions also bring freshness and pique interests. Besides, video transitions are essential & commonly used to upgrade a regular video to a professional visual production. Let's check how the 11 best video transtions are used to upgrade a video and reduce visual fatigue now.
CONTENTS
Part One.11 Shooting & Editing Tricks to Create Awesome Video Transitions [Genius Creators' Skills]
1.Beats with Action
Wave a hand, Jump up from the ground...Any obvious actions are perfect timing to switch to new/next footage. Such scenes are natural (& the best) transitions, so professional creators often utilize these scenes: Trim a storyboard/footage to end up on one of these scenes, it will create an awesome video transition beats with action.
2.Cover Your Camera
If you are shooting something and need to switch to another shot, you can try using some cloths or your own hand to cover the camera. It's the easiest video transition, but stylish & natural.
3.Whip Pan/Swish Pan
Whip Pan or Swish Pan is another cool transition that everyone can shoot: Just rotate your camera horizontally/vertically as fast as you can, then last frame image video gets blur and ready for the next footage.
Just to mention: Besides by fast-moving the camera, you can create a Whip Pan transition either by utilizing some advanced video editor to adjust blur length/degree & ease in/ease out footage.
4.Merge Motion Footage in The Same Direction
If you shoot some left-to-right motions, then you can add another left-to-right motion footage behind it. When you merge all left-to-right motion footage together, they will fit perfectly and look fantastic.
It doesn't have to be left-to-right motion footage - Footage can be motion movies of various directions. You just need to find out the same direction footage & merge them, such as, let all zooming-ins merge, all zooming-outs merge, all left-to-rights merge, all right-to-lefts merge, etc. - This way, you won't need any other video transitions.
5.Make Full Use of Exposure/Flash Light
Let much light in or try high exposure to blur visual images when you need to shoot another scene. Over-exposure & flash light are perfect transitions, which also create a peaceful, beautiful atmosphere. Learn how to easily adjust video brightness.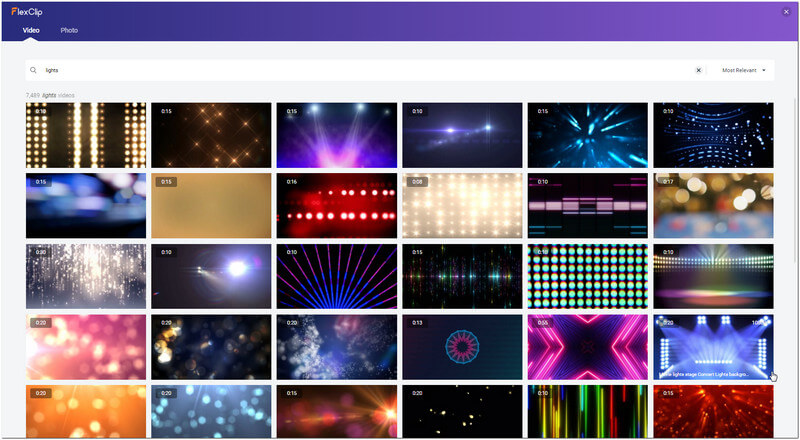 Image: Find lights video transitions for free use.
6.Footage Clap with Beats/Music
Besides using film tricks to generate natural transitions, you can edit & create engaging video transitions manually with a piece of energetic music. Pay attention to music beats, and let filming actions rhyme with (resonate with/fail at) music beats. Where music beats, it's where to add another footage.
7.Play Latter Footage Audio in Advance
Video transition is to make different footage merged more naturally and pleased. Though there are multiple ways to do that, you won't want to miss this trick - It has been used a lot in Hollywood blockbusters:
When merging two footage, overlap the tail of former footage and head of its latter footage. Then, delete former overlapped audio and latter overlapped visuals. When audiences watch your new producing video, another footage audio foreplay in the tail is something like overhearing. And, it makes the most professional video transition.
8.Drawn Graphics + Video Captions
Another commonly used transition is using some drawn images and insert captions/texts. It tells audiences what they will watch next in the short break. Check how to add texts in Premiere Pro.
9.Count Down Transitions
Count down transitions are used a lot in bests videos. To name a few, "10 Best Movies in 2020", "Top 11 Video Editors for 2037", "Best 5 Smartphones of 2050", "Top 10 Friday Night SmackDown Moments", etc. Count down video transitions will create ceremonial feelings.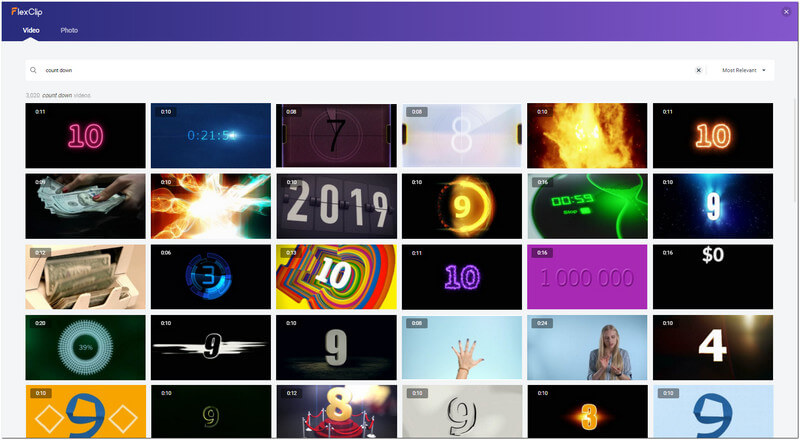 Image: Free countdown video transition ideas.
10.Ink Fusion Transitions
Fluid ink scattering/fusion is another cool transition to move from one scene to another. When ink scatters on the last image, it will hint audiences something new will come.
11.Slideshow Transitions
Unlike professional video transitions above, slideshow transitions are applied to company videos, educational videos and guide videos. (In our opinions, slideshow transitions are not the best choice for Vlogs in most cases, but you can judge it yourself.)
Image: Add slideshow transitions freely.
Part Two.5 Golden Rules for Effective Video Transitions
Don't make transitions too long. 1s video transition will be proper.
Don't make transitions more engaging/futuristic than your primary video contents.
Add video transitions when necessary, but not too often.
Know when to add a video transition.
Find and add proper types of video transitions.
Part Three.Free, Ready-made & Cool Video Transitions for Video Creation
Run out of creative ideas to make awesome transitions? Or, simply lack time to DIY cool video transitions for your video?
Why not try finding your satisfying transitions in free FlexClip video editor? There are thousands of professional video transitions that are searchable and can be used freely.
There are currently 4,953 professional transitions and 68,898 awesome backgrounds that can be searched and edited to your own video transitions. It's easier to use them in your video creation:
Step 1 Just open a blank video project (hit [+Start From Scratch]), then upload your video and footage as storyboards.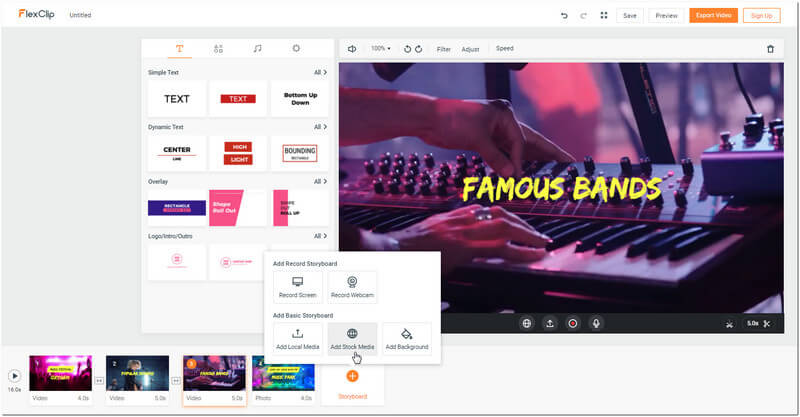 Image: Upload your video and footage as storyboards.
Step 2 Go [+Storyboard] > [Add Stock Media], and enter "transitions" or "backgrounds" to search transition videos.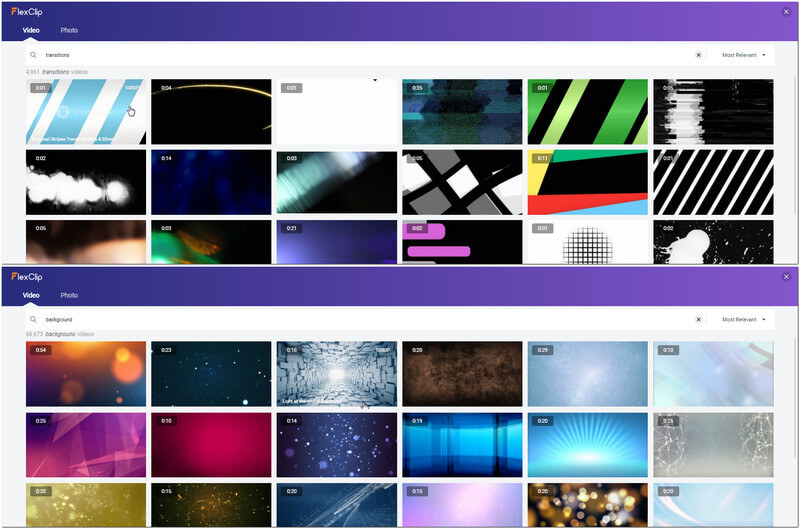 Image: Search professional transition videos.
Step 3 Hover your mouse over transition videos to preview. Scroll down your mouse to find more video transition ideas.
Step 4 Click a transition idea you like most, then it will ask you to trim it. By clicking the [Use Video] button, you will add your customizing transition as a storyboard to your video project.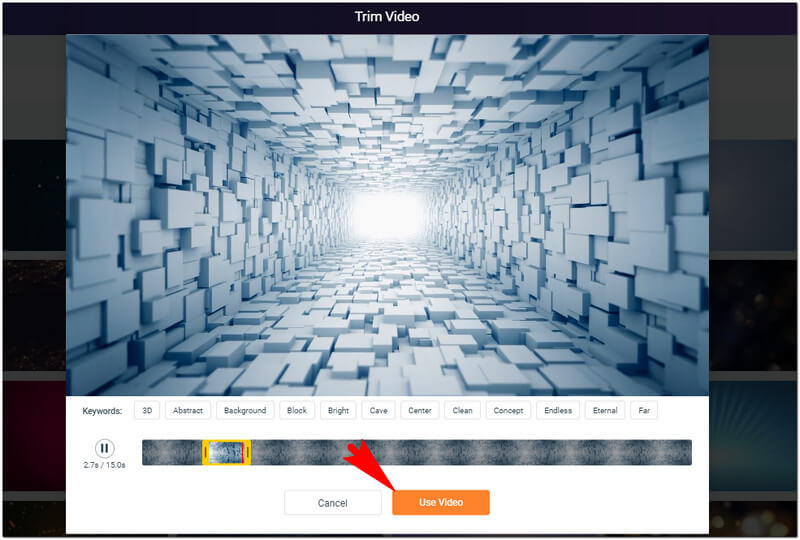 Image: Customize your own video transition.
Step 5 Move your transition storyboard where you want it to be placed.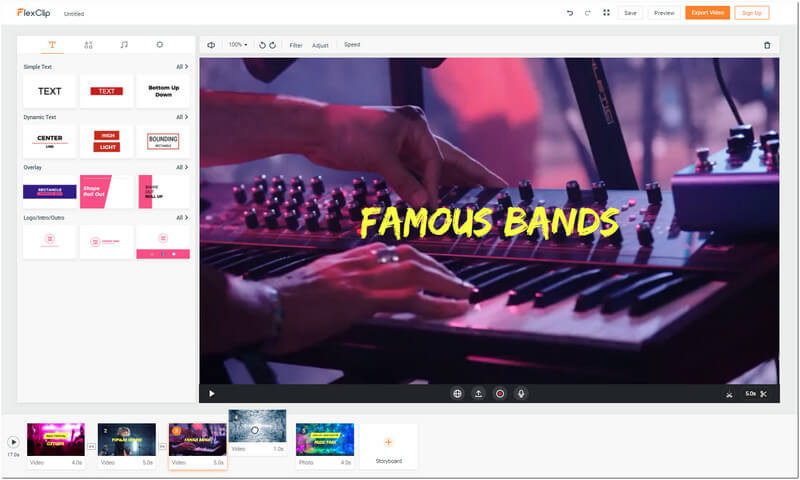 Image: Move your transition storyboard as you wish.
Step 6 Preview and download the brand-new, engaging video (with your adding transitions).