Blurring video background doesn't only allow you to remove any sensitive material from your movie, but also remove any unnecessary stuff. This is a helpful technique for reducing distractions and increasing attention to critical information. Furthermore, blurring unnecessary items gives your film a more professional appearance. Now that you know how important it is to blur the background of a video, let's pick one of the best video background blur editors from the list below.
5 Best Video Background Blur Editors
1. Windows Movie Maker
Microsoft's Windows Movie Maker is a video editing tool that has been discontinued. It was included in the Windows Essentials software bundle and let users make, edit, and distribute films. The blur effect in the application gives the photos and videos you add to your movie a soft focus. It's also simple to use and inexpensive for the price. Indeed, Windows Movie Maker can assist you in creating a film without a watermark simply and rapidly.
Steps on how to Blur the Background in Windows Movie Maker
Step 1
Files should be added
Drag and drop files into the page with ease, or utilize the wizard to add files from several devices.
Continue to the following step if you want to blur the full downloaded video. Click the "clone" button and drag the copy onto the backdrop layer to make a background from the inserted video. To find a perfect background, you may utilize the accessible stock picture collections with many gorgeous films and photographs. The "Generate" option will generate the backdrop from the primary layer's files.
Step 3
Apply a blur effect.
To obfuscate a particular file, use the following syntax:
Choose the open editor from the menu of options.
In the opened editor, choose Effects.
After that, click "Add effect."
Then select the effect you want: "Boxer" or "Blurred."
Play around with the blur settings to achieve the desired quality.
Step 4
Download a shaky video
Click "Make Video" after you're finished, and the video will be ready to download after a short time.
2. Adobe Premiere Pro
Adobe Premiere Pro is a software that contains lots of video effects, and the Gaussian Blur, is the one we want. It's incredibly scalable, making it simple for novices while remaining firm enough for a master editor. The program alone costs $20.99 per month with an annual commitment or $31.49 per month on a month-to-month basis. You may use Premiere Pro to effortlessly assemble, fine-tune, and edit your production, as well as add audio and video effects, make titles, control color and light for the right aesthetic, and export it to any screen and format. The watermarks cannot be removed.
Steps on how to Blur the Background in Adobe Premiere Pro
Step 1
Open a video file and import it.
You'll need to import a video from your computer after you've launched the program
Step 2
Look for a blur option on the menu.
You'll now be able to examine a variety of blur settings. A frequent blur option is a Gaussian blur.
Step 3
Select the Gaussian blur option from the drop-down menu.
Drag the Gaussian Blur towards the timeline after choosing it.
Step 4
Turn on the effects control.
At this point, you must select Effects Control. The Gaussian blur filter is now visible below. However, the issue is that the Filter has blurred the whole video. All we needed was a gray background.
Step 5
Choose the free draw bezier option.
Below the Gaussian Blur, you'll notice three possibilities. To cut the section of the video you don't want to blur, click Free Bezier. After you've chosen a section of your video, it will appear like this.
Step 6
Select inverted from the drop-down menu.
After you've made all of your edits, select the" inverted button option." Your videos have now been blurred, as you can see.
How to get Blurry Background in Premiere Pro CC (Fast Tutorial)
3. iMovie
iMovie was renamed iMovie HD, and high-definition video from HDV camcorders was incorporated. Later versions added H.264-compressed video from MPEG-4 or QuickTime Movie files, as well as footage from AVCHD camcorders. All Mac operating systems include iMovie for free. Due to its low cost, adaptability, sophisticated capabilities, and plenty of tutorials, some people use iMovie. In iMovie, open a project and then choose "Preferences" from the main menu. Next, locate the clip that requires a targeted blur effect and select it in iMovie's viewer to see a bigger version. Then press Shift-Command-4 to activate the screenshot tool, which allows you to create a circle around the region you want to focus.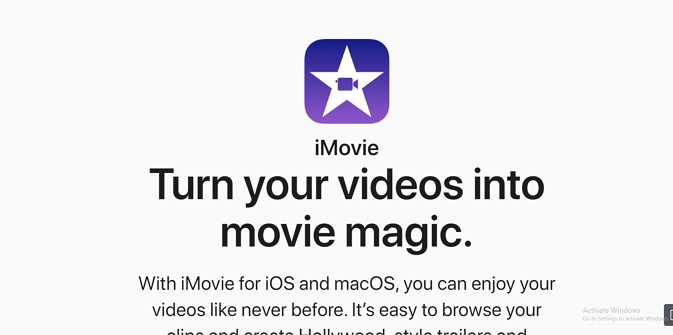 Image Board: Best Video Background Blur Editors - iMovie
4. Blur Video
Blur Video is a tool that allows you to blur all of your videos in MP4, 3GP, and WMV formats and share to Instagram, Snapchat, and other social media platforms.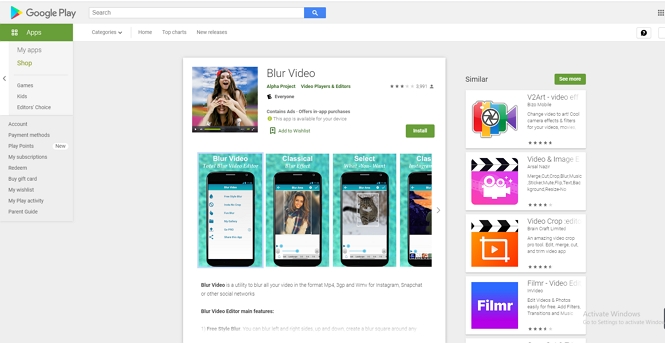 Image Board: Best Video Background Blur Editors - Blur Video
The following are the critical features of Blur Video Editor:
You can blur the left and right edges of any video, up and down, make a blurred square around any video, and blur the inside or outside of any set form. Select if you want to square the video first, what and where you want to blur, and the strength.
No cropping on Instagram.
To square your films, use the blur effect on the missing area. But why don't you blur...? Be original, stand out from the crowd by using effects, or create something unique. The empty area is for your imagination.
Have a good time with Blur.
Choose a form, inside or outside, start the video, then move your finger around it. Take a look at the sample. The process if you want, else repeat. Have a good time with your pals. Watch and share your videos on social media platforms such as Instagram, Snapchat, and others.
5. VideoShow
This movie creator makes enjoyable videos with music, animation stickers, cartoon filters, and sound effects. Filmmakers may customize the video by adding scroll messages, FX, effects, GIFs, fashionable transitions, or live dubbing. Make your humorous videos, fascinating memes, and unique vlogs now!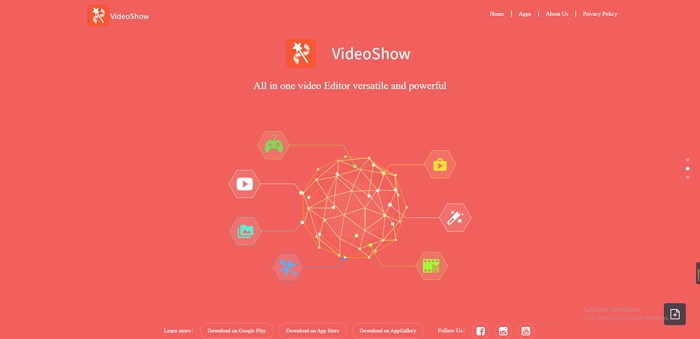 Image Board: Best Video Background Blur Editors - VideoShow
Professional Photo and Video Editors:
Audio Extractor: Extract high-quality audio from any video and convert it to music.
Pre-Made Templates: All you have to do is to pick a tempo and a template, then add video clips or photographs. With a few easy steps, a fashionable video will be created.
Create your video clip by using special lenses.
Bottom line
That's all for the best video background editors. If you find it helpful, please do share it with others.