Say goodbye to announcing information with a boring email! You can bring your announcement to life via an engaging video. With an announcement event maker, it's easy to turn your plain text into dynamic visuals.
Have no ideas about where to start? No worries! Just follow this guide to explore how to create an engaging announcement video online for free. Let's dive in!
Can't Miss: How to Make a Corporate Video with Free Templates>
Part 1. 5 Popular Announcement Video Types You Can't Miss
Before making announcement videos, it's essential to know about 5 popular announcement video types to inspire you.
#1 Public Service Announcement Video
A public service announcement video is an educational or science video created to share vital information to help a community or convince people to make choices that will help keep their family, the community and the environment healthy and safe. Here are some examples of stylish public service announcement videos.
Realistic Earth Day Nature Environment Intro
# 2 Video Launch Announcement
Whether you want to introduce your new fashion arrivals or launch a new product, an engaging, interesting and shareable video is the best way to reach more potential customers and boost the initial success of your product. Have no ideas of creating launch announcement video? Go through the engaging templates below to sparkle your creativity.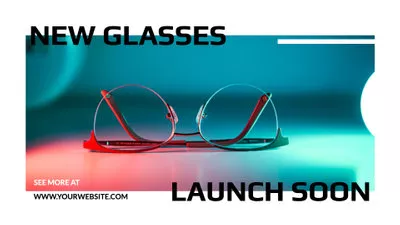 New Product Launch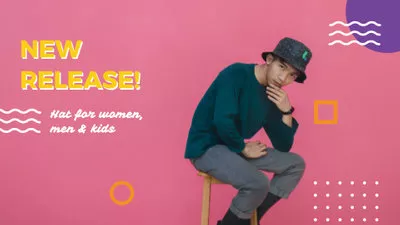 Hat Launch
#3 Church Announcement Video
Church announcements videos are an effective way to communicate with your congregation, announce the upcoming events and share up-to-date information effortlessly. However, if you're not careful, the video may end up being boring, awkward even a disaster.
Generally speaking, an excellent church announcement video usually includes creative visuals, a compelling content suitable length of time and a good presenter. Below are some examples of stunning church announcement videos.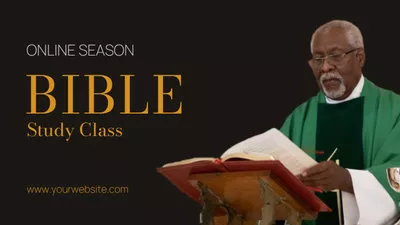 Bible Study Announcement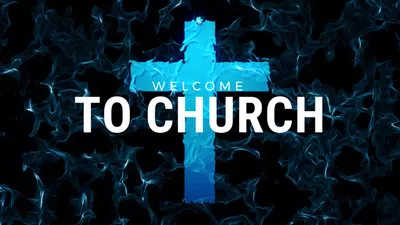 Welcome Home Church Intro
#4 Pregnancy Reveal Videos/Birth Announcement Video
A newborn means a lot to couples as it takes the family on new journeys. Therefore, it's worth designing a delightful video to share the good news with your families. A storytelling baby video usually includes a pregnancy test stick, pregnancy report and other things connected with a newborn baby. Want to have a try? You can get started by checking the templates below.
Birth Announcement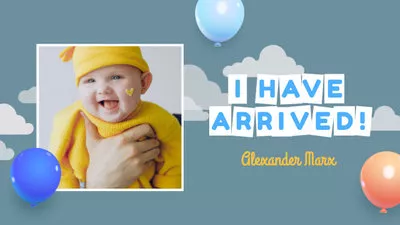 Baby Arrival
#5 Wedding/Engagement Announcement Video
Your engagement/wedding announcement video is the first hint you give guests of your love story and wedding plan. It's a good opportunity to share your happiness and tell your story via an announcement video before the wedding day craze starts. Wanna create your own romantic video? Follow the templates below to get some ideas.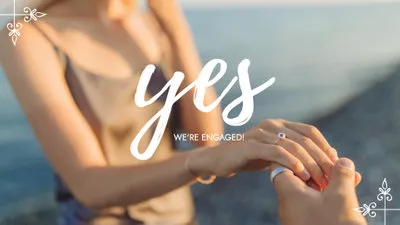 Brief Engagement Announcement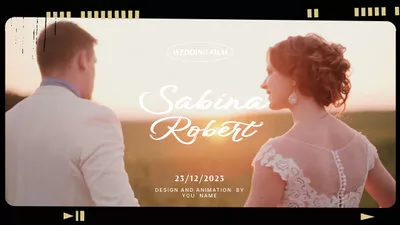 Wedding Teaser Template
Part 2. Easy Tool to Make Announcement Videos Online
Creating an announcement video is easy if you're using the right tool. Besides, if it comes with professional-looking video announcement templates, making a stunning announcement video will not tangle you anymore. Here is the best announcement video maker - FlexClip is what you're looking for.
Firstly, this announcement video maker packs 3000+ eye-catching templates to inspire you in minutes, including engagement announcements, church announcements, gender reveal videos, and more to match your different needs. Besides, its easy-to-use interface and handy editing tools will help you get unique yet high-quality announcement videos in a breeze.
How to Use and Customize Video Templates with FlexClip
Part 3. How to Create Stunning Announcement Videos Online
Ready to create your announcement videos using FlexClip? Check the steps below to make a gorgeous video that will wow your audience.
Step 1
Click on Create a Video to open a new project or tap the View Template icon to find a stylish pre-made template.
Step 2
Upload photos and videos you want to use from your PC or mobile phone. Then drag them to the timeline and rearrange the sequence if you want to tell a story.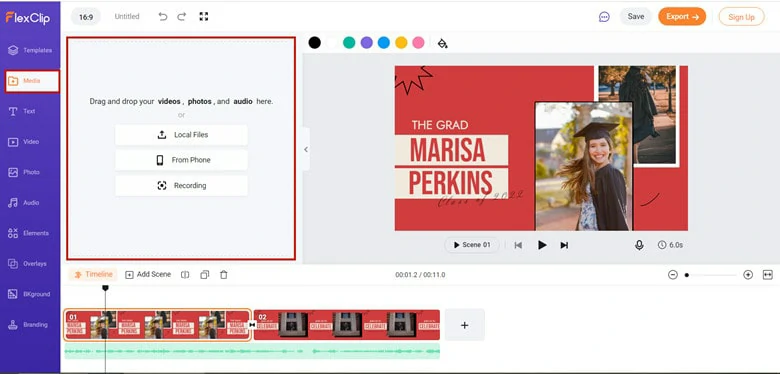 Upload Media Resources to FlexClip
Step 3
Now let's smooth the video with some fantastic effects. You can
add transitions
to let it flow smoothly, filter the video to create a montage layer and trim the video as you need.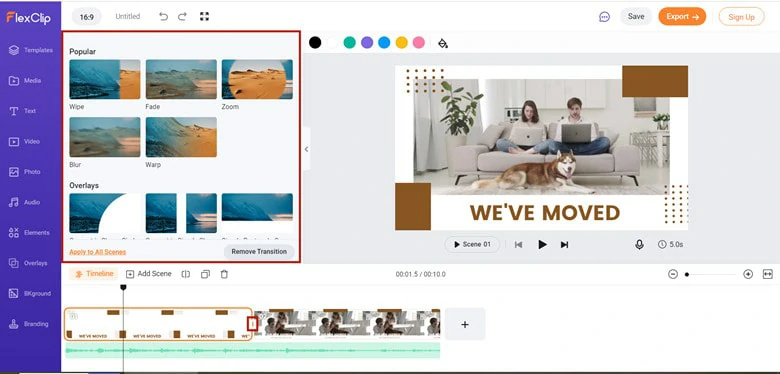 Add Transition to Your Announcement Video
Step 4
Perfect the announcement video with text and music.
A dynamic text
makes your video compelling and proper background music contributes to evoking emotion effectively. If necessary, apply sound and text effects to make your announcement videos more engaging.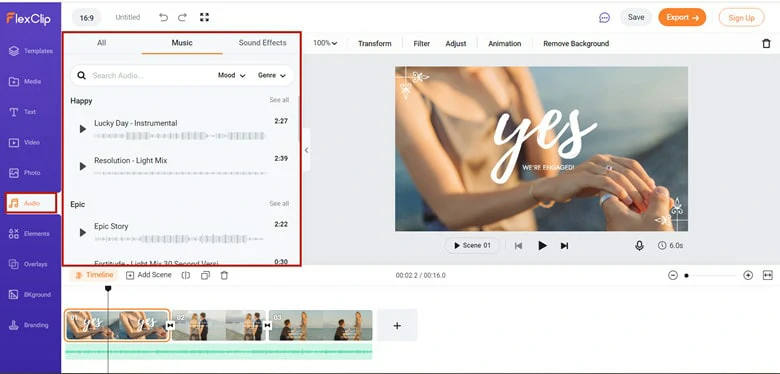 Perfect the Announcement Video with Text and Music
Step 5
Animated elements like stickers, emojis and
speech bubbles
can add fun and interest to your videos. Go Elements section and apply elements to your announcement videos.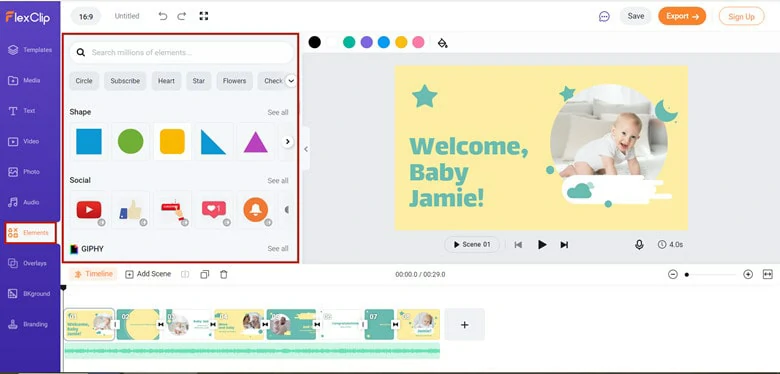 Add Stickers to Announcement Video
Step 6
When finishing editing, save the video to your fitting format and export the video to local.
The Bottom Line
That's all for how to create announcement videos to share significant matters. Come and try to make an outstanding announcement video in minutes using FlexClip. No editing experience needed!