Adding watermarks on your YouTube videos means you have a functional brand – it portrays professionalism. By adding watermarks to your videos, viewers will get to see your logo each time they watch the video. one of the major reasons for video content creators to add watermark is that the tiny brand image generates more recognition as the views increase. Some other reason people add watermarks on their videos is to safeguard the privacy of their contents.
In this article, we have explained some easy step-by-step procedures on how to add a watermark to a YouTube video. There might be other ways to go about this, depending on the type of tool you use. But the method we mentioned below is considered the easiest way to go about it. The detailed steps are as follows.
Step-by-step Process on how to Add Watermark to YouTube Video
Step 1
Log in to your YouTube Studio.
Step 2
Select settings from the left menu side.
Step 3
Select the branding and channel.
Step 4
Select the image you wish to use for the branding.
Step 5
Choose the place to display watermark.
This is where you choose your display time for the watermark: there are three categories listed. Then proceed to 'Save' when you must have added other settings: End of video, Custom start time, and Entire video.
How to Add a Youtube Subscribe Button Watermark to Your Videos
Note:End of video: the watermark on the video is expected to show at the last 15 seconds to the end of your video.
Custom Start Time: this means that your watermark will start showing when you wish.
Entire Video: this means that the watermark will show throughout the video duration.
Adding Watermark to YouTube Video in the Editing Process
If you are going to add a watermark to your videos using this process, you will need to use the best tool for adding watermarks to YouTube videos: FlexClip.
FlexClip is the world's foremost video editor, and also a perfect way to add watermarks to your YouTube videos. Many benefits are attributed to adding watermarks with FlexClip: you will have total control over the size, opacity, and position of the watermark you wish to add. You will get to integrate these watermarks with ease – without going through some complex processes or experience, and finally, no download is needed. To add a watermark in your YouTube videos using FlexClip, you have to follow the steps listed below:
Step 1
Click the editor icon below to enter the editor page of FlexClip
Step 2
Upload your media resources from the local drive and drag them to the storyboard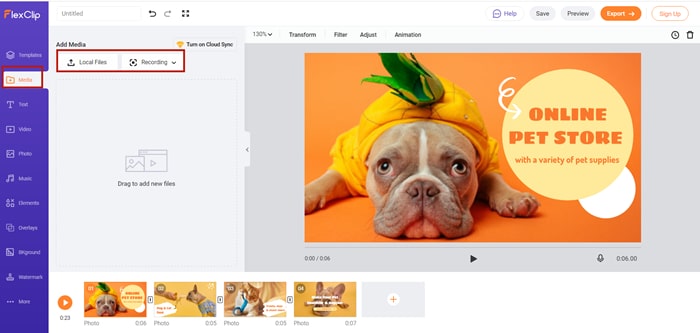 Upload Media Resources to FlexClip
Step 3
Find the Watermark panel on the left. There are two forms of watermark: text and image. Select the more suitable one based on your needs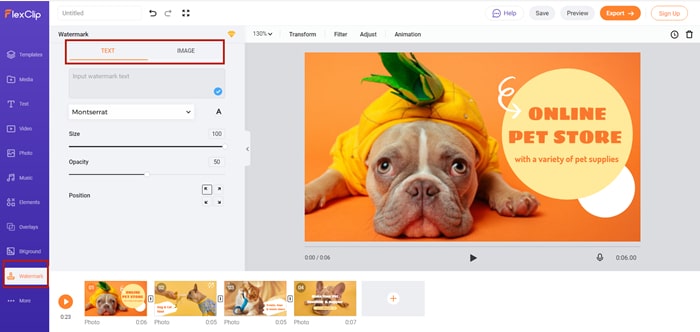 Add Watermark to YouTube Video
Step 4
Refine your YouTube videos with further adjustment if you want.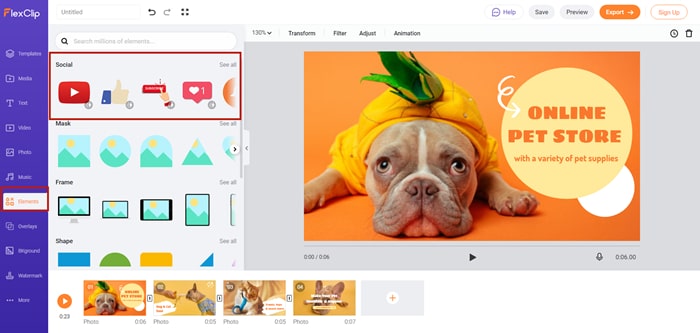 Make Further Adjustment to YouTube Video
The Bottom Line
Adding Watermarks in your YouTube videos says a lot about your brand, it also changes the way viewers perceived it (your brand). Since it has such an impact, it will only be fair if you do it right, and we will always recommend you do this using the right tool: FlexClip. Also note, that FlexClip is also designed with features that enable users to add transition, emojis, and animation on either their videos or images. Remember to share this article if you find it interesting, there may be people there who need it.