In video media, title sequence always help audiences make a critical judgment on the tone of a movie or TV shows before they begin. Want to know more about the title sequence? Just read on.
A title sequence consists of two key elements, a title card (shared in our previous post) and the opening credits. And today, we'll focus on the opening credits.
Opening credits also know as opening titles, and they are shown as text superimposed on a blank screen or static pictures, or sometimes on top of the action in the show at the very beginning and list the most important members of the production, including the cast and crew, producers, studios, etc.
So now we've known the terminology already, it's time to learn in detail on how to make and add the opening credits to your movie or TV show for a stunning title sequence to set the tone and entice viewers to keep watching.
Contents:
Opening Title Sequence Templates Free Download for Movie/TV Show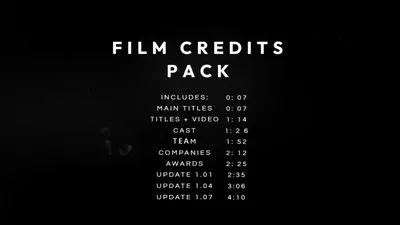 Film Title Package Credits
Movie Credits
Also Read: Lower Third Creator: Make Free Lower Thirds for Videos [Social & News Lower Thirds]>
Part 1 Best Online Opening Credits Maker with Free Templates to Get Started Easily
Wanna an opening credits generator to make opening title for your movie or TV show? You have many options today, many of which you can accomplish yourself, but most of them probably take hours and have a steep learning curve to add the opening credits to your movie, and may even cost a fortune.
Then you can reply on an easy-to-use yet powerful opening credits maker to add the credits to your film & TV show for free with great ease. So here comes FlexClip.
Also, it comes with ready-made movie opening title sequence templates that can inspire you to add the opening title and make incredible title sequence for your TV shows and movies in minutes.
Film Credits
Movie Credits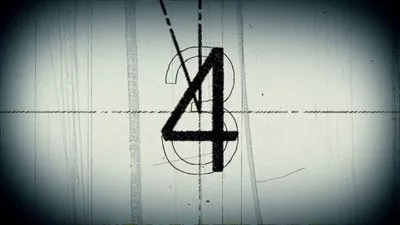 Cool Movie Credits
Part 2 How to Make Opening Credits for the Title Sequence of a Movie/TV Show
As you can see, FlexClip is a leading video editor and movie maker packed with rich video editing tools and options that works perfectly as an opening credit maker. You can easily create opening credits and title sequence for your movie and TV shows using its free templates, just click the Get Started Now button to start adding the opening title and making incredible title sequence for your movie or TV show:
Step 1 Start with a Movie Credits Template
Once you access the FlexClip editor, go to the Template library to find a movie credits template to customize your own film opening credits or TV show opening title. Here you can simply search with a related keyword, like credits or any.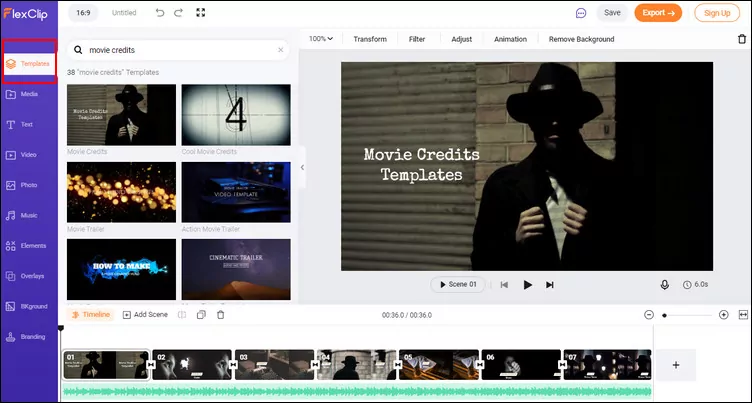 Make Opening Credits - Start with Template
Step 2 Add Your Footage to Replace the Default
Switch to the Media library to upload your own footage, here you can upload from a local file on your computer or from your phone directly, or you can import files from some third-party platforms, including Dropbox, Google Drive, and more.
Once uploaded, simply drag and drop them to the canva to replace the default ones in the template. Then try out FlexClip's powerful tool to make adjustments on your footage to make it the way you want, like resize, crop, flip, and rotate, etc.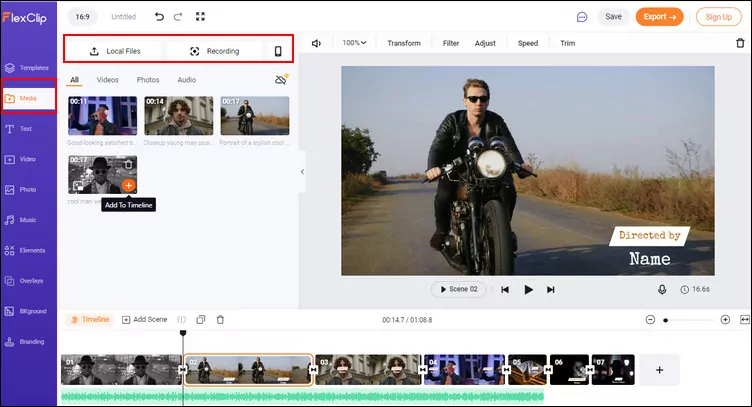 Make Opening Credits - Add Your Footage to Replace the Default
Also, you can pick some stock media from FlexClip extensive Video and Photo library to furnish your opening title sequence.
Step 3 Customize the Text for Your Opening Credits
Now you can customize the text to make your own credits. Double click the text box and begin entering new text. And then you can customize the text on the font, color, position, and duration, etc.
If you're not satisfied with the default text effect in the template or need more than one credit in one scene, you can go to the Text section to browse through various text styles and pick a new one for your opening credits, and customize it as before.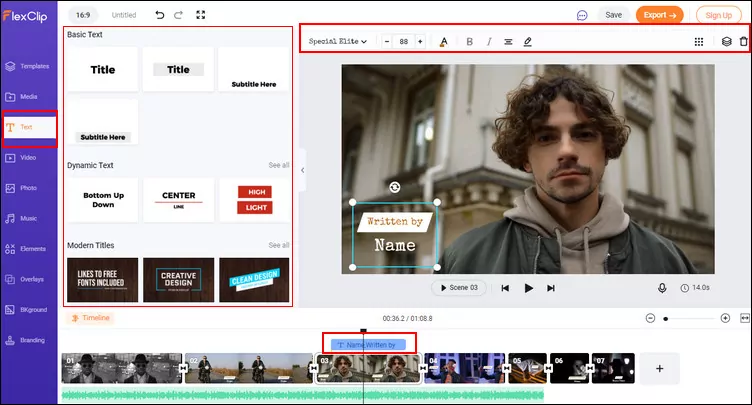 Make Opening Credits - Enter the Text and Customize
While you're in the editor, you can use FlexClip's tools to make any other edits you'd like to your title sequence:
When you complete a full opening title for your movie or TV show, remember to delete the unnecessary scene in the template. Then you can preview the final result and save it to your computer and share it with others.
Pro Tip: Common Opening Credits Order
The common movie opening credits order is: Distributor, Producer, Film Maker, Film Title, Lead Cast, Supporting Cast, Casting Director, Music Composer, Costume Designer, Associate Producers, Editors, Production Designer, Director of Photography, Executive Producer, Producer, Writers, Director.
Final Words
Need to add opening credits and make a fantastic title sequence to a movie or TV show? FlexClip powerful video editing features allow you to make one with great ease.Turn to FlexClip to make cool opening title sequence for your movie and show now!