Users on social media love to interact through memes. They are a dominant part of social media culture and are a source of laughter for everyone. Short, funny, and easily sharable, memes have this captivating feel. They do not always have a clear explanation; it's just some funny idea that people want to replicate and communicate with others.
You just had a funny situation and wished to create a meme out of it and become a part of the trend. How would you do it? Looking, laughing, and sharing a meme looks like a simple prospectus. Adding a meme text to your video is an entirely different thing altogether. You need to set all the angles right to give your video a memelized look.
Here in this post, we will show you how to add meme text to video. Besides, we also have a simple yet effective meme generator that can help you add meme text to a video in just a few simple steps. Let's get started!
Can't Miss: Top 10 Meme Maker Apps for Android and iOS>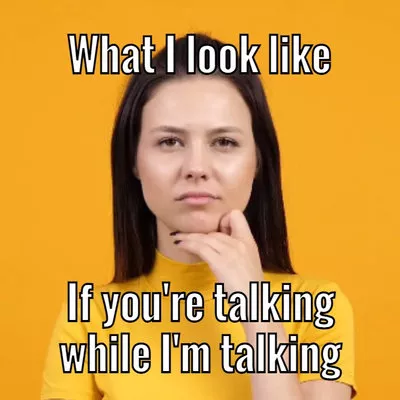 My Unhappy Looks Meme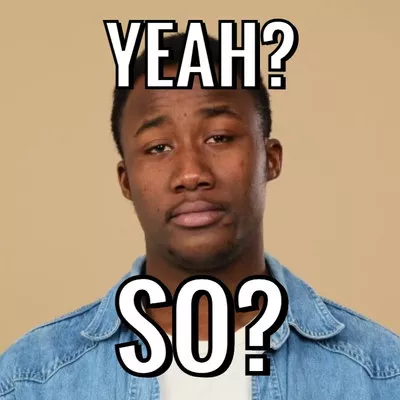 Yeah So Meme
What Are Some Features Of A Meme Text?
Memes are part text and part image. Where the image in a meme is instantly recognizable, the text is what makes a meme powerfully impactful. Usually, the text within the meme is written in big, bold letters, which quickly attracts viewers' attention.
Moreover, the text is always placed at the page's top or bottom. It will make the meme understandable while allowing the reader to grasp the idea and situation behind the meme. Finally, ensure the font is white and has a thin black border to make it more prominent and noticeable.
Some Of The Most Famous Text Fonts For Meme
When it's time to put meme text in a video, paying attention to the size and style of the font is utterly essential. The right font paired up with a gleeful facial expression or video clip gives the meme the right touch of humour, helping it to go viral in mere few seconds.
So which font should you use when it's time to add a meme caption to the video? Four fonts will give your meme the right amount of humour and make it the next trend on social platforms.
We will briefly discuss each one to give you a clear idea of which one to choose while adding text to your meme.
Impact
The Impact is often referred to as the "meme font." It is because it stood out over the picture when used as a meme text. The text in this format has bold, thick black letters, making them easy to read.
The Impact remains true to its name. The text in this font is condensed and straightforward, making your meme text more pronounced.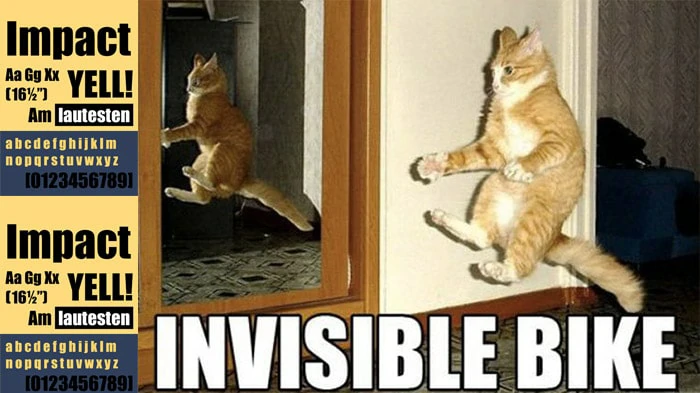 Use Impact as a Meme Font
Arial
Arial is a modern meme font with a classic touch. It is believed to give an edgy and cool overlook to the meme while maintaining its appealing look.
It is round on the edges and has a general shape that makes it look less mechanical. The curves and shapes in an Arial text look more modern and clean.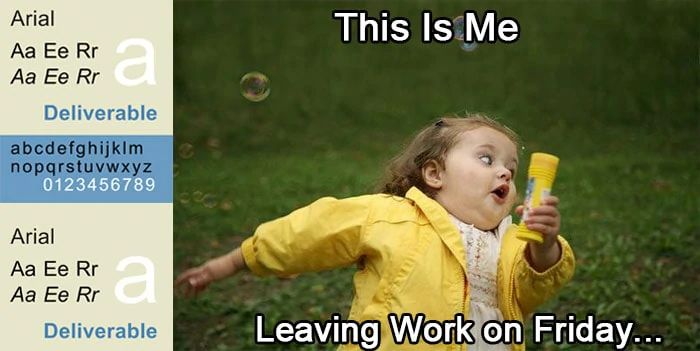 Use Arial as a Meme Font
Comic Sans
Comic Sans font got its inspiration from comic book lettering. It is more of a style boomer in the meme niche. The font looks childish and makes the meme funny.
So, if you wish to make a hilarious joke or will be using a comic character in your meme, Comic Sans will give it a perfect impression.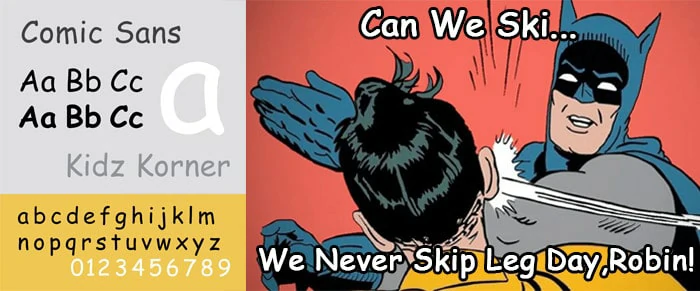 Use Comic Sans as a Meme Font
Montserrat
The most modern meme-makers use Montserrat to add a meme caption in the video. It is thinner and square and gives a meme a modern vibe.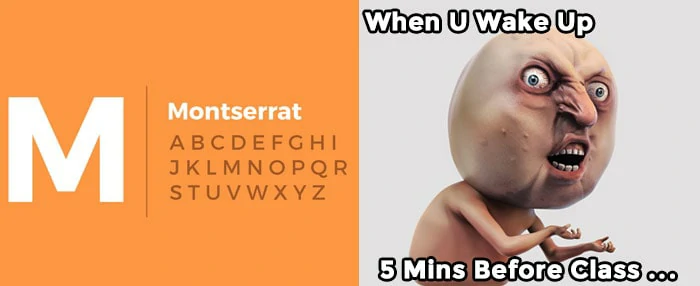 Use Montserrat as a Meme Font
How To Add Meme Text To Your Video
FlexClip is a powerful video editing and meme-creating software currently available. With its easy-to-use interface, the software makes meme creation a breeze. It is suitable for beginners and professional users and comes with a suite of meme templates. The software also had over 3 million animated text fonts which significantly help add meme text to video.
This meme generator has powerful editing features, including basic and advanced editing options. Give your video a little touch-up before you put meme text in the video. It will make the meme look more professional and even more amusing. Users can trim videos and add animation, voice-overs, and special effects to further polish their meme videos.
The most attractive aspect of FlexClip is that it allows you to edit videos for free. Even the free version of FlexClip shows you all editing tools. Besides, you do need to download or install any software cramping your limited storage.
So, if you want to create a fantastic meme containing a highlighting meme text, FlexClip is the easiest way out.
Adding A Meme Text To Video Using FlexClip
To add a meme text to a video using the FlexClip, simply follow the steps given below.
Step 1
Open FlexClip and upload a video from your gallery.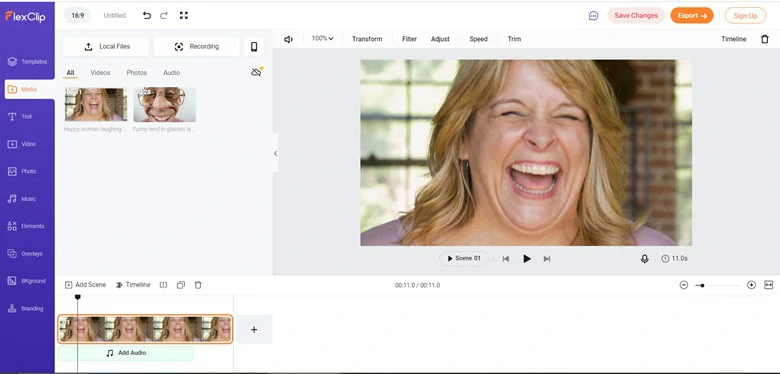 Upload Your Video to FlexClip
Step 2
Go to the Text option and select the Basic Text section. A text box will appear on the screen. Use your cursor to position the text box on your screen.
Add Text to Your Video
Step 3
Enter the text into the box. And Choose a text font of your preference.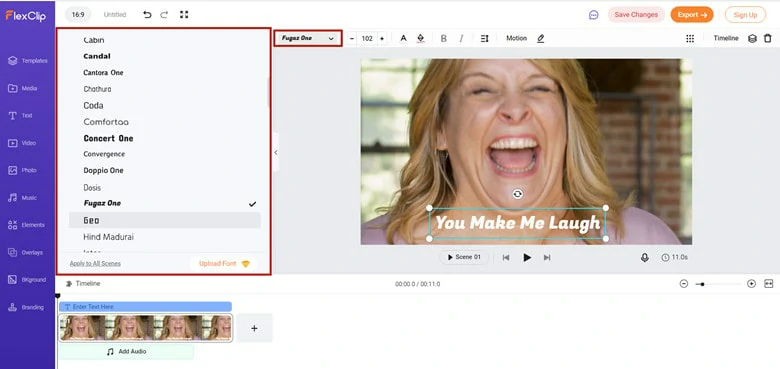 Select Your Favorite Font
Step 4
Click on the "Bold" icon at the toolbar's top to highlight the letters further.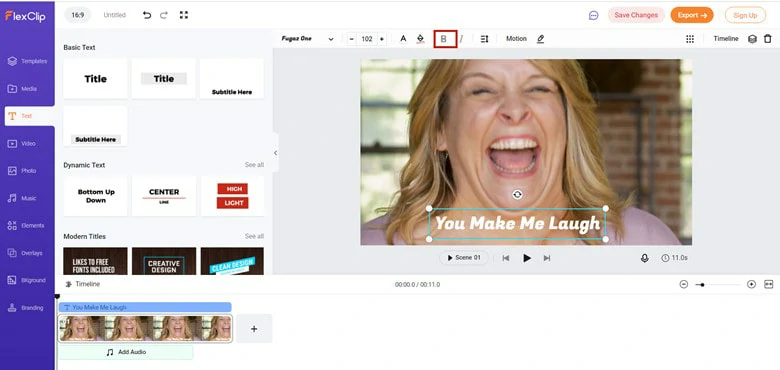 Click Bold Icon to Highlight Words
Step 5
You can also change the color of the text. Click on the small circle icon at the top of the preview window and choose the color of your choice.
Step 6
You can also add animations and elements to your video. Click on the "Element" option available on the left side of the interface. Choose the right element to make the video more entertaining.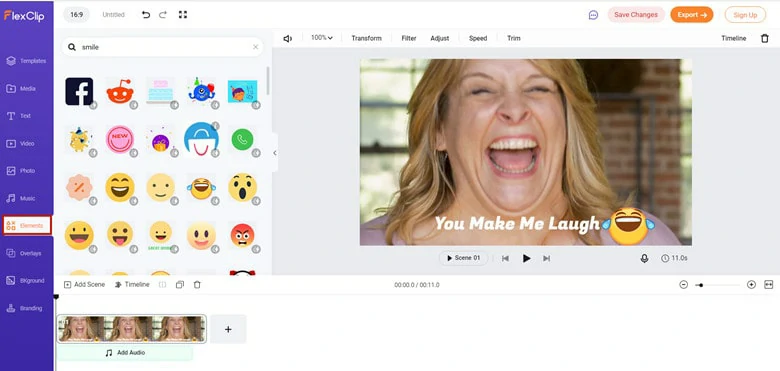 Add Animation to Video
Step 7
You can also edit the video using the advanced built-in features. Apply filters and add overlays to smooth out your video further.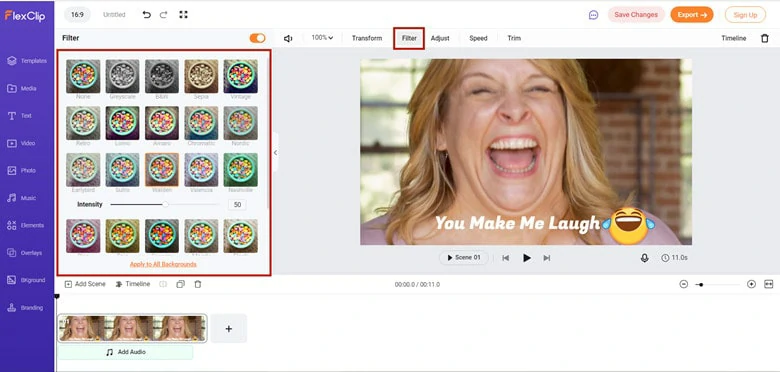 Apply a Filter to Video
Step 8
Now, pick a resolution for your video. The meme generator offers you three choices for the output video, including
480p, 720p, and 1080p
.
Step 9
Finally, click on the Export and Save.
The Bottom Line
Editing videos and creating a meme out of them is a difficult task. However, FlexClip, with its intuitive interface and great tools, helps you create a meme in just a few minutes. Besides, this meme generator is perfect for novice users who want to participate actively in the meme trend. Do remember to give it a try!