If you're interested in making memes by yourself, it's pretty easy to get started with a powerful meme generator. For reliable meme makers, check out our top list in this article.
From an online conversation to a social media site, you can see the meme everywhere nowadays. As the memes getting popular on the internet, you may want to get in on the meme-making game.
Look no further. We've compiled a top list of the best online meme generator to help you make your own meme with great ease.
Free Video Meme Templates
She Dumped Me Meme
Monday Canceled Meme
You May Also Like: How to Edit Memes in 3 Free & Easy Ways >
Top 5 Online Meme Generator
FlexClip Meme Generator, our favorite online meme making tool, is everything you need to create a funny meme. Among others, what makes it outstanding is its rich media library, powerful editing tool, and stunning effects. What's more, FlexClip's meme maker is extremely easy to use; everyone can create an incredible meme in minutes with great ease, even a novice.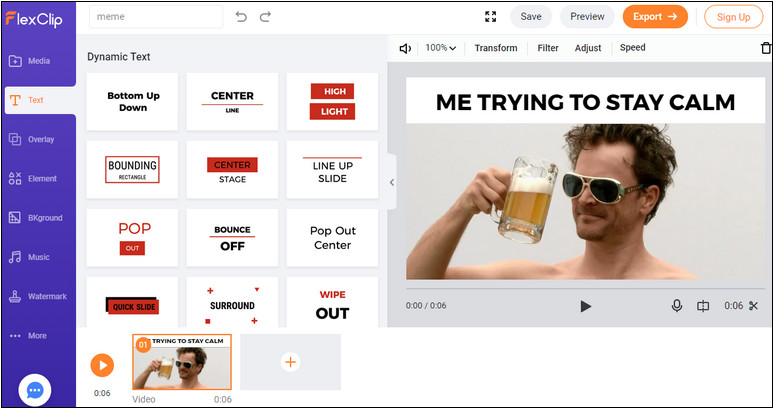 Image Board: FlexClip Meme Generator
What We Like:
Pretty easy and free to use
Millions of royalty-free resources
Loads of ready-made templates
Imgur is mostly known as an image hosting platform, but it also offers a meme creation tool that you can use on the site. It comes with lots of built-in pictures that can be used to make your memes instantly.
To begin your meme creation, simply pick one of the default images on the site, or upload your own, and you can add the text caption that you want. Once you'e done adding captions, you can download or embed your meme, as well as publish it to Imgur.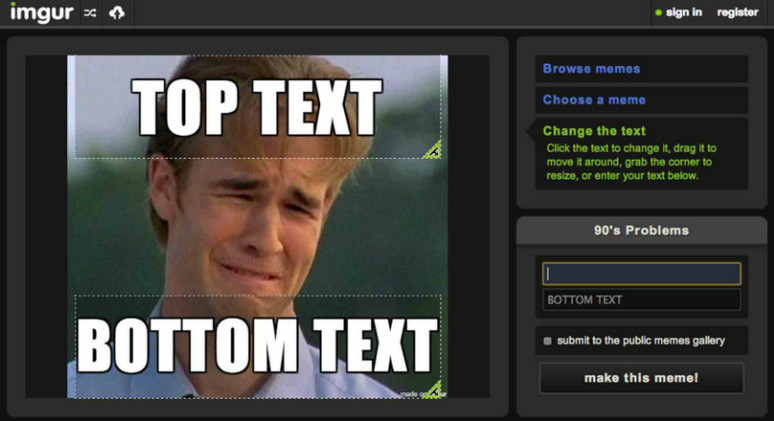 Image Board: Imgur Meme Generator
Imgflip is definitely one of the top meme generators online today. It allows you to make memes through pictures, GIFs, and more. You can customize your meme using a number of caption styles, drawing on the image, and even adding stickers.
To create a meme with Imgflip, just upload whatever you want to meme (or choose from the "hot memes right now" tab), add some customizable text, and you're all set.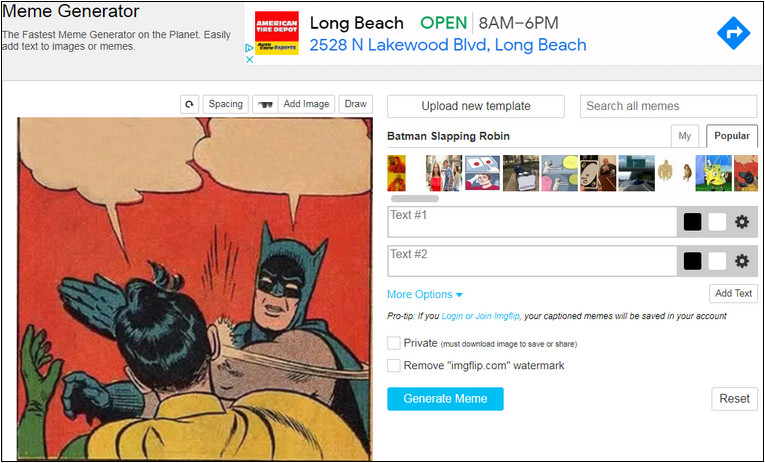 Image Board: Imgflip Meme Generator
Meme Creator lets you make creative, funny memes online with great ease! You can choose a template to create a meme. There are over 200 templates to choose from on this site. If you can't find the template you are looking for, you can also create a custom meme (by selecting the custom tab).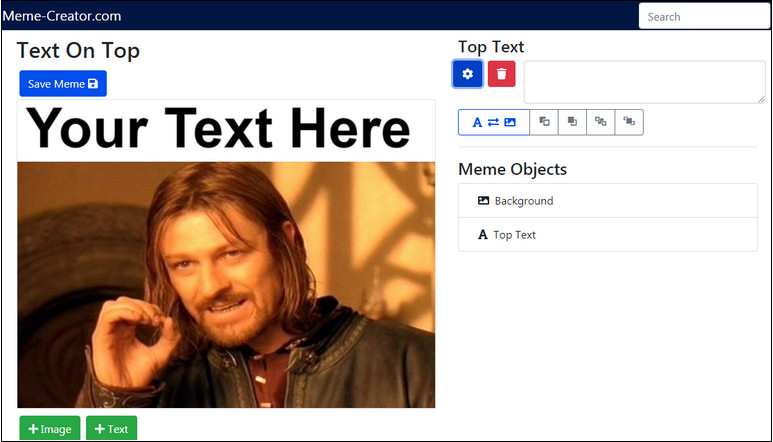 Image Board: Meme Creator
Meme Better is a simple online meme creator, but it gets the job done well. It allows you to create a meme with a template or use an image from your computer. Once you have the picture, you can add captions at the top or the bottom of the meme image. When you've done, you can save your meme without a watermark and do whatever you please with it.
Image Board: Meme Better
Final Words
These are some of the best meme generators we've tried and tested ourselves. Pick the one that looks the most appealing, and start making your own memes online for free.