People tend to add fireworks to their pictures to spice up the moment, this is why most videos or pictures with fireworks are embedded in most happy moments pictures and videos – If not for anything, to make it less boring. But for others, adding fireworks to their pictures is done for beautification purposes; it gives more allure to the picture in question. The same applies to videos: it brings out that eye-popping wow effect.
Adding these fun effects on your videos or pictures is easy, although there are third-party tools to perform this task, most smartphone companies, electronic tabs, and even computer manufacturers often include those fireworks tools as a default app. Nevertheless, it is still very easy to add no matter what device you use. Below, we have listed the easiest way to add fireworks to photos and video. Follow and get started!
How to Add Fireworks to Photo/Video Online for Free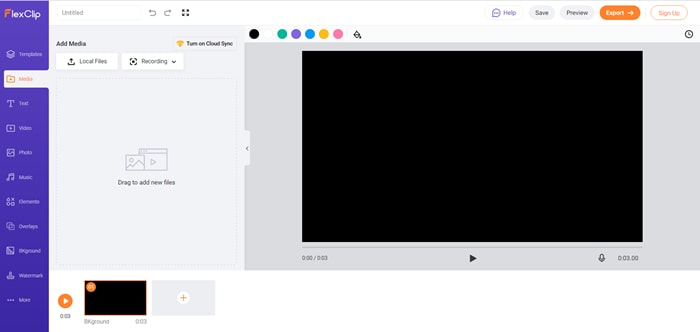 Upload Media Resources to FlexClip
Step 2
Go to Elements, search Fireworks, find the firework icon that works for you, click on it to add to the video.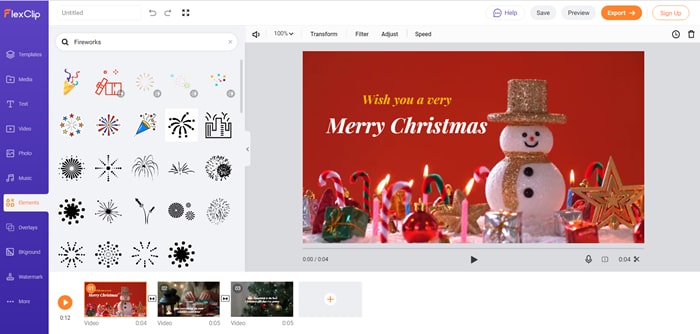 Select Your Firework in FlexClip
Step 3
The tool gives you the opportunity to make more edits to your pictures or videos to make them more interactive. To do this, add
subheadings
,
transitions
.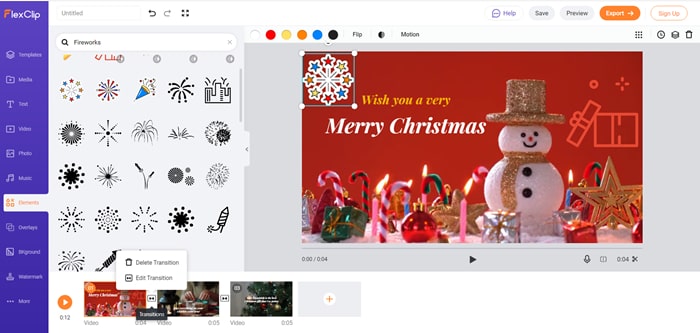 Add Transition to Your Video
Step 4
Click on "save" to save on your local storage or external device, then proceed to download by clicking the download button.
Bottom Line
Fireworks are a great way to celebrate our best moments, it will only be rational if you do it right by using a tool with more exciting fireworks elements to choose from, and more edits like adding animations, sounds, etc. This is another reason to use FlexClip: one of the best tools for video editing and adding fireworks on video and pictures. Finally, any good moments are worth celebrating, and adding clear fireworks to that picture or video looks like a good place to start – and by using the tools that matter, the outcomes would be nothing less than appealing. Do remember to give it a try!