Elegant Wedding Invitation Video & Card Templates for Free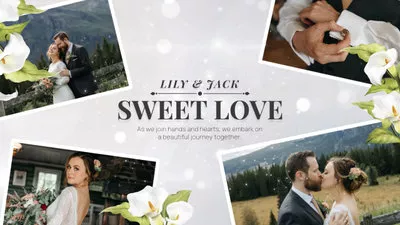 Pure Wedding Memory Collage Save the Date Slideshow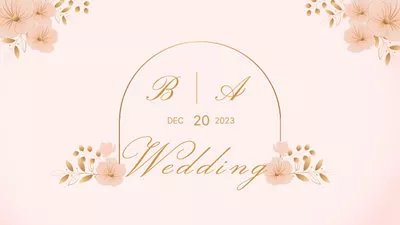 Pink Flowers Simple Wedding Slideshow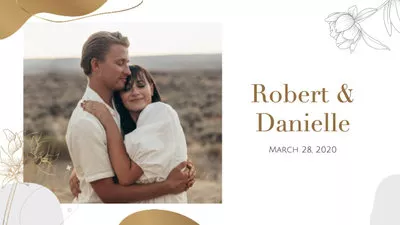 Save the Date Slideshow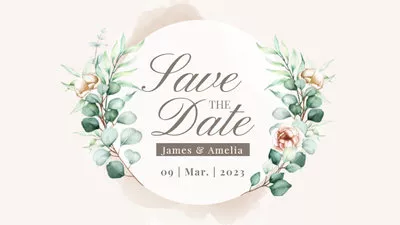 Wedding Save the Date Slideshow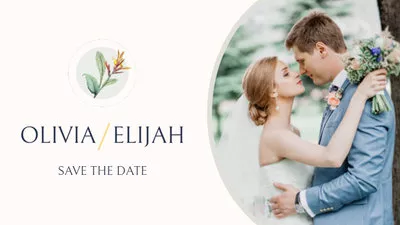 Save the Date Slides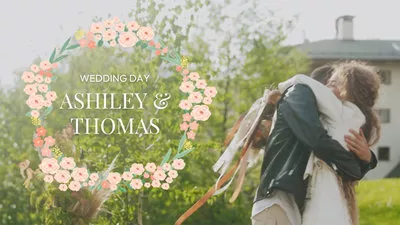 Wedding Title Template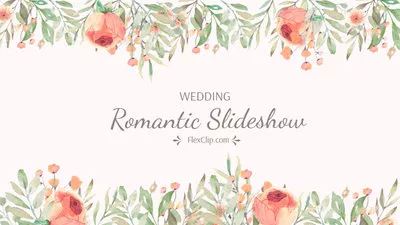 Romantic Pink Wedding Slideshow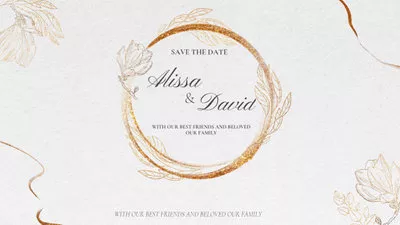 Golden Nature Wedding Save the Date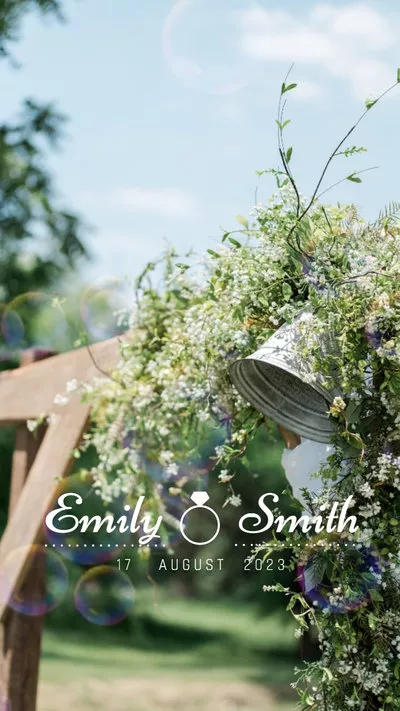 Little Fresh Wedding Slideshow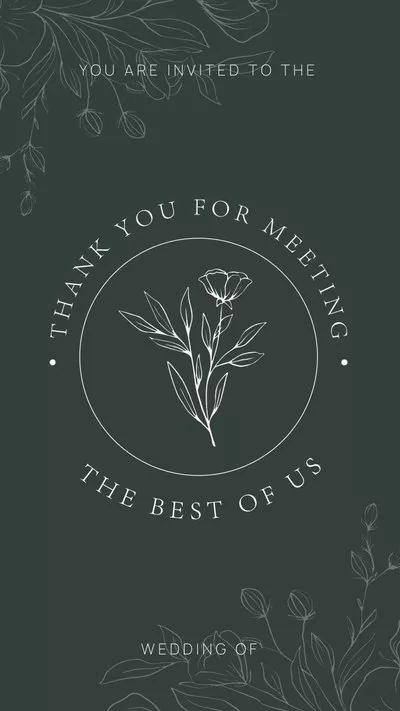 Wedding Green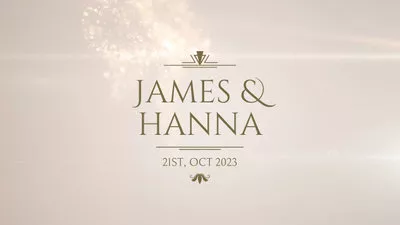 Bokeh Wedding Invitation Slides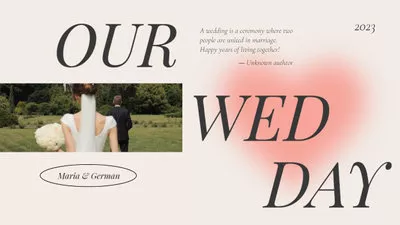 Wedding Album Collage Slideshow Heart
Add Personal Touch to Your Wedding Invites in Less Time
Romantic Wedding Fonts
FlexClip offers a hoard of fonts that you can choose from to write your wedding invites. Also, use single font of all or different for everyone to give a more personalized touch. These fonts also show your romance with your soon-to-be partner, and also that you care for guests as well.
Beautiful Wedding Music
FlexClip has a very huge music library to choose from. Make your wedding invitation more enchanting by adding beautiful music, so that invitees also get excited for the biggest event of your life. The beautiful wedding music is all that you need to get an invite that's both professional-looking and exhilarating.
Animated Texts
You can also merge the animated texts within your invite to make it more appealing. It's also a unique style that will add to the excitement, and FlexClip with this unique feature backs you on this in full.
Love Graphics
The storyboard is made up of digital on-screen graphics, and these can easily be replaced by your favorite graphics, as this functionality makes FlexClip even unique. You can add additional text, images and icons if necessary.
Tips to Make Your Wedding Invitation Video Professional & Formal
Choose Wedding Color Scheme
Different templates and fonts that are offered by FlexClip have different colors. Choose the template that matches the theme of the wedding in general and your invite in particular. This will enhance your creativity and allow you to get an awesome wedding invite as an output.
Attach All Relevant Information for Wedding
Make sure that you add the info that is required as mandatory. It includes the names of the hosts, time, venue, date and who will be your wedding host. The wedding templates that are available with the FlexClip have left enough spaces to add all the relevant information for your wed invite.
Slideshow Your Love Story
Your sweet love story is a must for a touching wedding invite. It?s wonderful & easy to tell your story via a slideshow. In addition, pairing with a piece of romantic background music, your wedding invite will be one-of-the-kind.
Wedding Invitation Maker: Invite People with Joy, Love & Creativity
For most people, wedding is once in a lifetime event. FlexClip wedding invite maker is one of the best programs that have hundreds of wedding invite templates to choose from. The workflow of this program is too easy to understand, and relies on storyboards that make your video editing process too easy.
With the app, you can add joyful texts & transitions to your wedding invitation that'll make it feel more appealing to the invitees. Import wedding invitation to the storyboard, edit the template, render and share it with your friends.
Why You Need to Make a Wedding Invitation Video
Share Moments
Making a video story is a great way to share your important moments with family and friends.
Evoke Emotion
A video can convey strong emotion and resonate well with audiences.
Improve Engagement
People are more likely to engage, share, and comment on video content.
How to Make a Wedding Invitation Video in 3 Steps
Add Media
Add videos or photos from computer or stock libraries to the scene.
Customize
Add text, music, and voiceover to customize your wedding invitation video.
Export
Download your wedding invitation video in various ratios and definitions or share it online with the world.